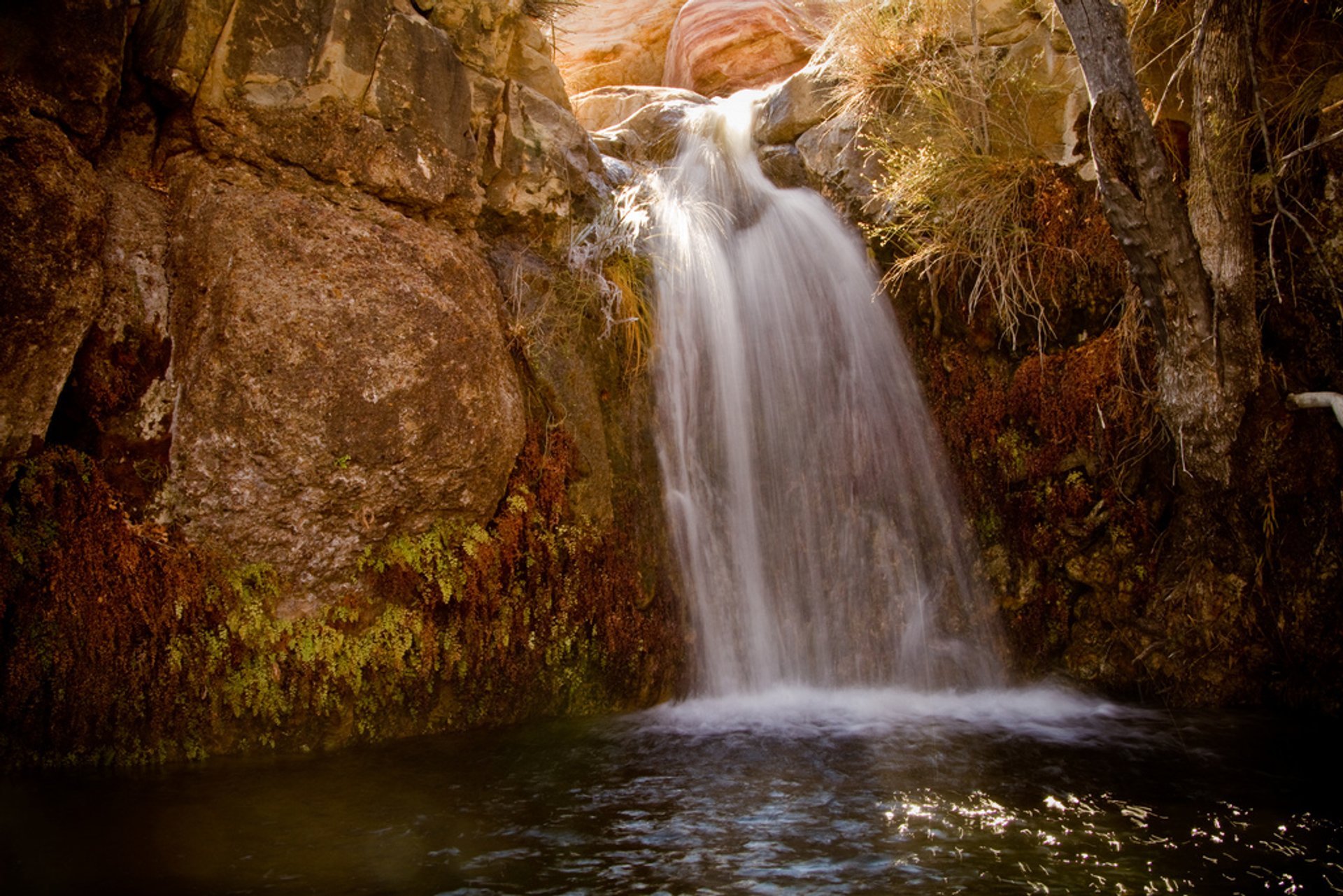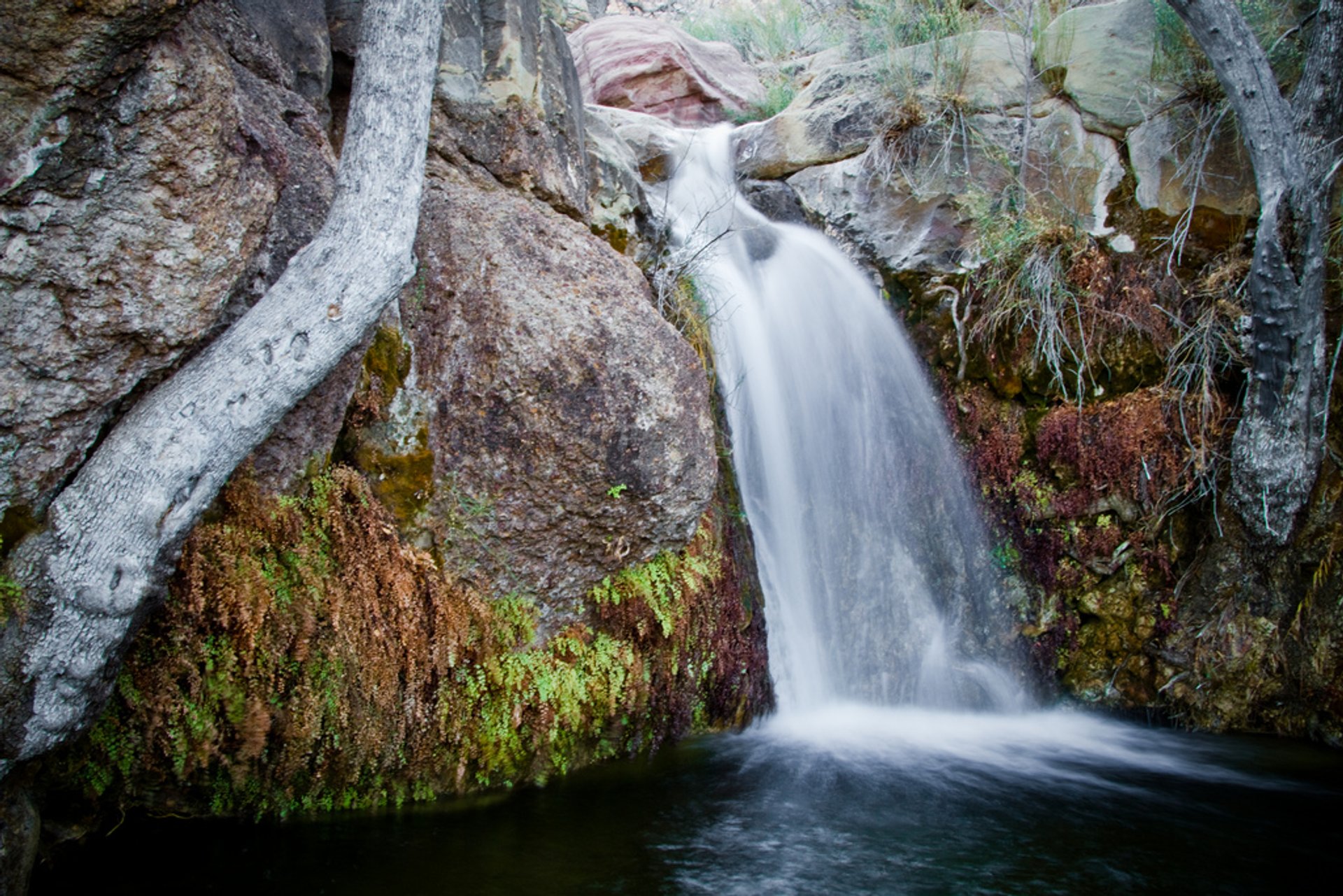 It is hard to imagine that the hottest US state of Nevada is full of natural waterfalls, but it is true! Several hidden waterfalls that can surprise you if you choose the right time. Depending on the season, you can be greeted with a trickle or a strong stream of water. Since winter is the period with most precipitation, the chance to see higher volumes at this time is much higher.
Lost Creek Waterfall is located in the reserve of Red Rock Canyon. The path to it is easy, suitable for both children and adults. You can even stand under this waterfall because the water in it is not very cold. The height of this waterfall is 60 meters.
On the way to the Ice Box Canyon Waterfall, you'll meet a few small waterfalls. It is very beautiful after the rain. Its height is nearly 50 meters. Trekking to Ice Box Canyon Waterfall passes through gorgeous Red Rocks, trees, cacti and wildflowers grow near it.
First Crack Fall is one of the smallest hidden waterfalls. It is located outside the reserve of Red Rock Canyon. The waterfall flows into a small pool in which fish and other water creatures live.
You can also hike to the Mary Jane Falls, a snow-fed desert waterfall. Depending on the time of year, it may be more of a trickle or possibly even frozen.
Also, check out Big Falls on Mt. Charleston between the limestone cliffs which fall into a water pool. At last, explore the 25-foot Kings Canyon Falls which is pretty easy to reach. In any case, seasonal waterfalls (usually the most colourful in spring and autumn) are a refreshing way to cool off.
Find hotels and airbnbs near Waterfalls at Red Rock Canyon (Map)