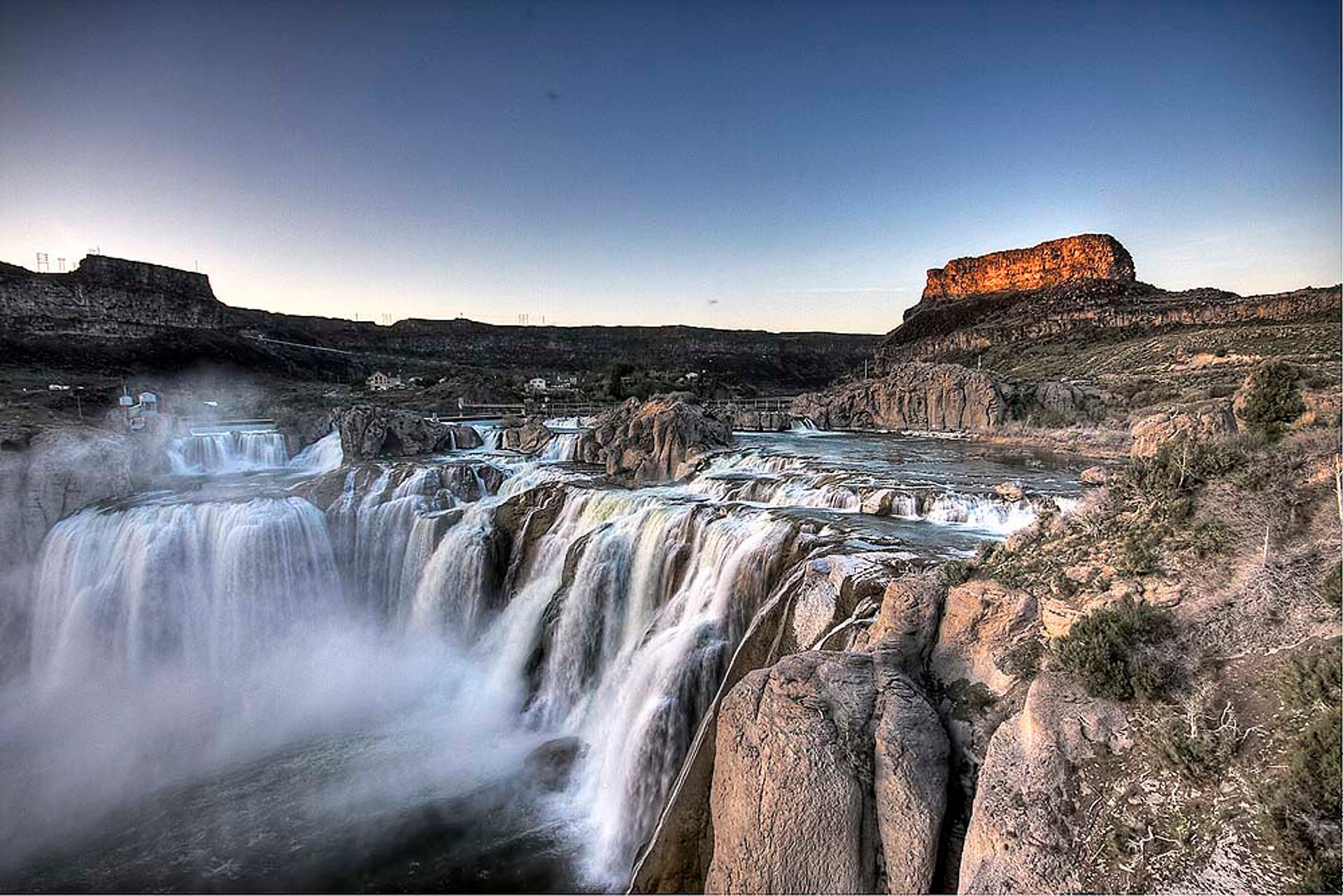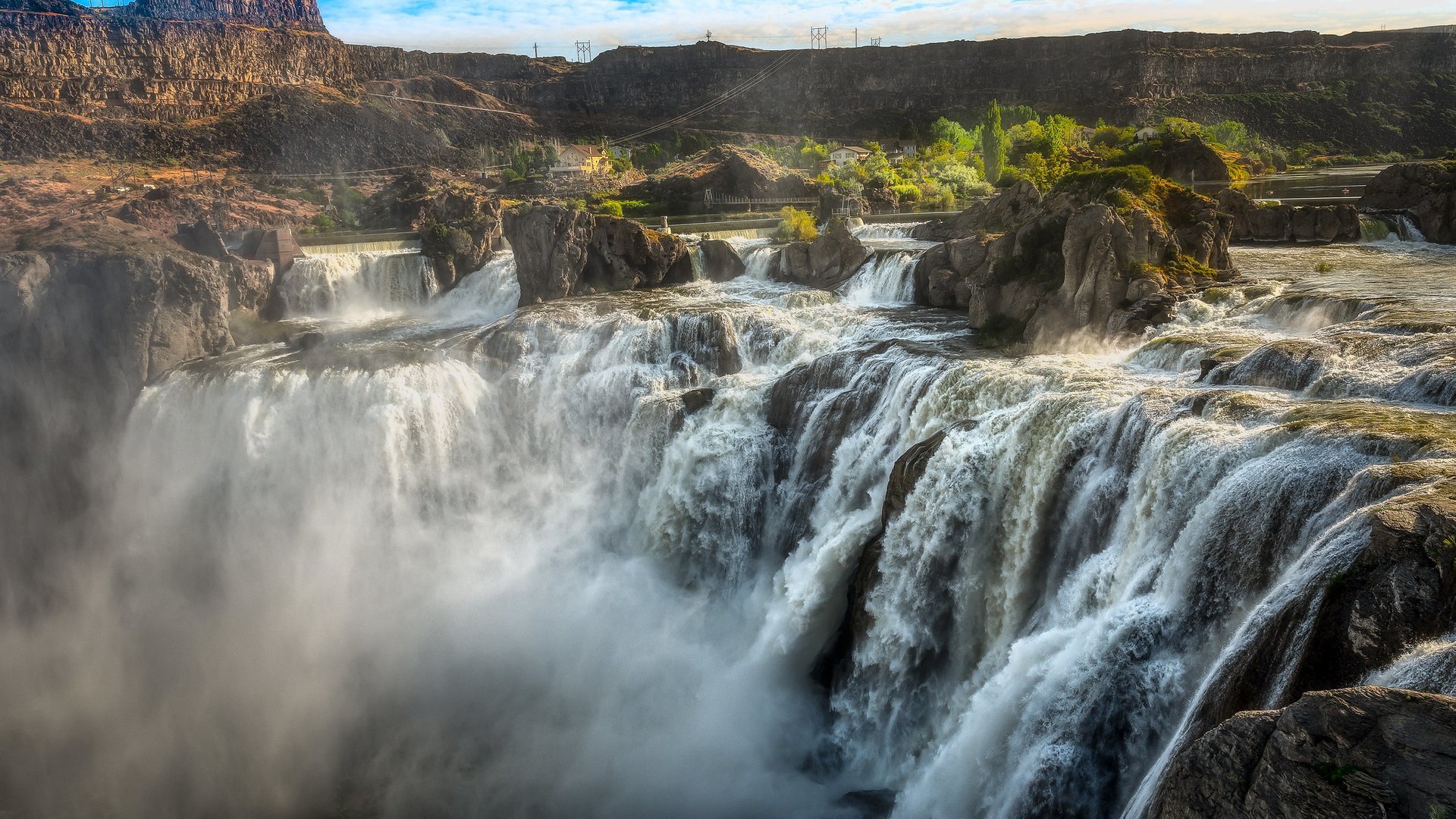 See accommodations nearby
One of the largest U.S. waterfalls, Shoshone Falls is taller than Niagara Falls. Located on the Snake River in Southern Idaho, it's one of the main attractions in the state. The waterfall appeared thousands of years ago as a result of an outburst flooding of Lake Bonneville. Being 212 ft (65 m) high and 900 ft (274 m) wide, the waterfall resembles Niagara, however, its flow is more seasonal.
When is the best time to visit Shoshone Falls
Late spring is the best time to see Shoshone Falls at its fullest. As the snow starts to melt in the Rockies in March, the flow of the waterfall increases considerably and can reach 20,000 cubic feet per second. The roaring falls with foaming water can be observed throughout May and early June. In the summer, water from the Snake River is diverted to be used for irrigation of nearby farm fields so the volume tends to be half as big as in the spring. During the late summer and fall months, the waterfall is the least impressive and can even go dry, depending on the rainfall.
Things to do at Shoshone Falls
Activities at Shoshone Falls Park range from hiking, golfing, and biking to SUP, kayaking, and swimming. One of the best ways to explore the area is a 12-mi (19-km) Canyon Rim Trail that is rated as moderate. Also, you can capture more stunning views of the river when walking over Perrine Bridge. A swimming area at nearby Dierkie's Lake and a boat ramp in the park operate during the summer, from Memorial Day to Labor Day. A few rentals offer SUP and boat equipment on the Snake River, but reservations and prior experience are required.
How to get to Shoshone Falls
Shoshone Falls is located 3 mi (4.8 km) northeast from the city of Twin Falls. It is close to the borders of Utah, Nevada, and Oregon. Shoshone Falls can be reached in a three-hour drive from Salt Lake City and in two hours from Boise.
If you see Shoshone Falls when the water is high, it can definitely make an impression. Snake River Canyon is an attraction by itself, and there are a few other waterfalls in Southern Idaho, like Twin Falls and Perrine Coulee Falls, which can all be easily visited in a single weekend.
Where to stay close to Shoshone Falls
The city of Twin Falls offers a wide range of accommodations for various budgets: from RV parks and campgrounds to airbnbs and hotel suites. Check out the map below to find the most convenient lodging option for your Shoshone Falls trip.
Find hotels and airbnbs near Shoshone Falls (Map)