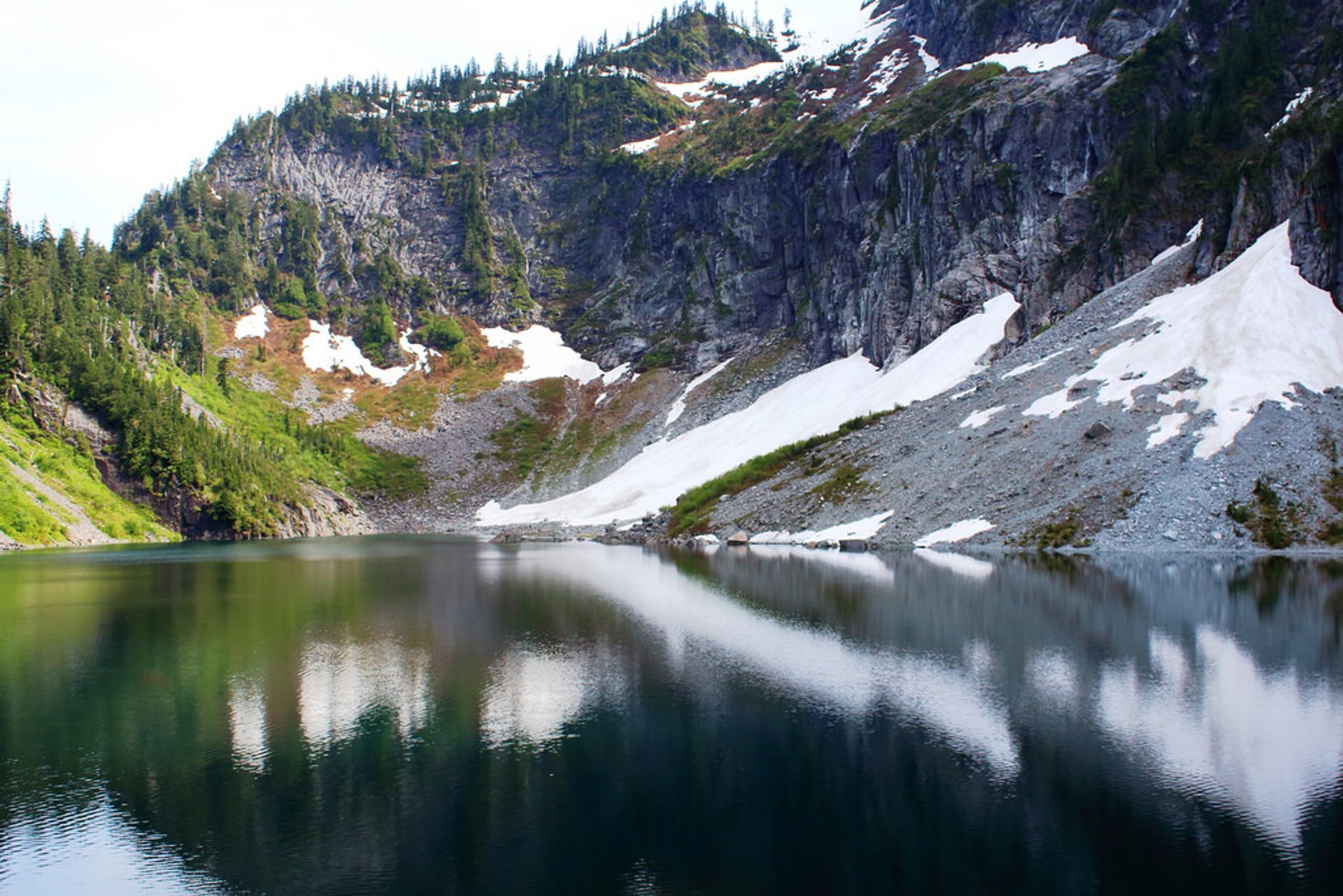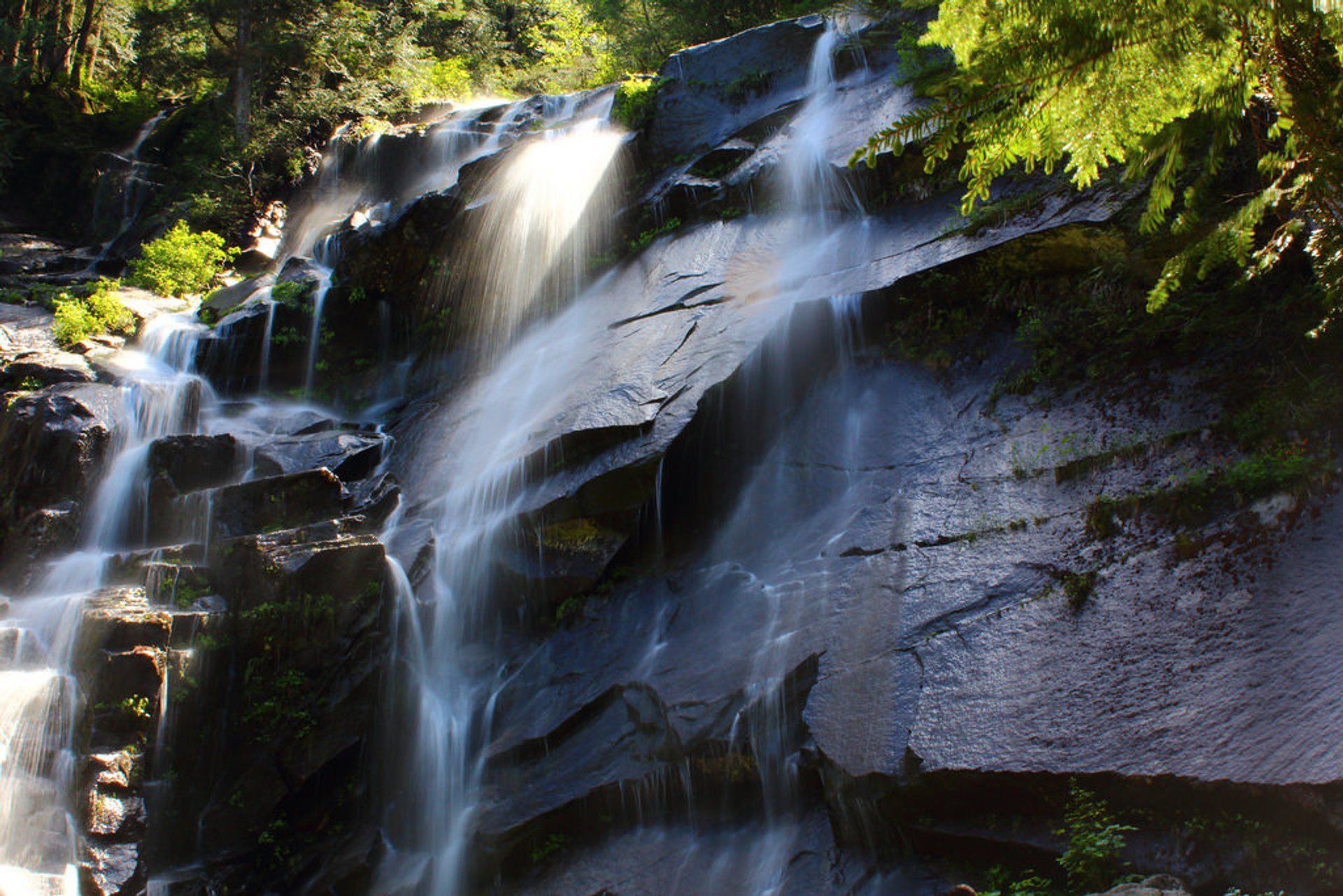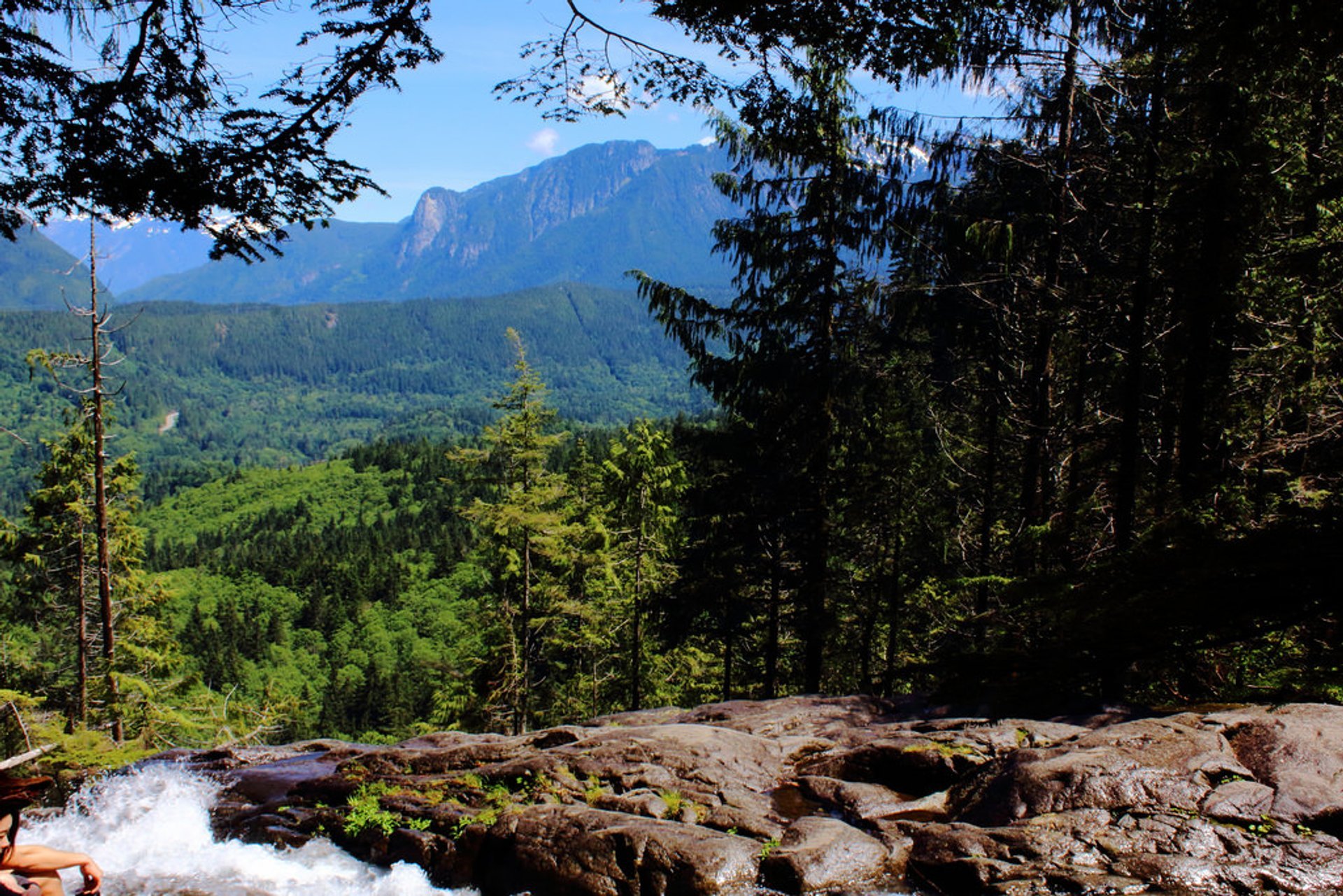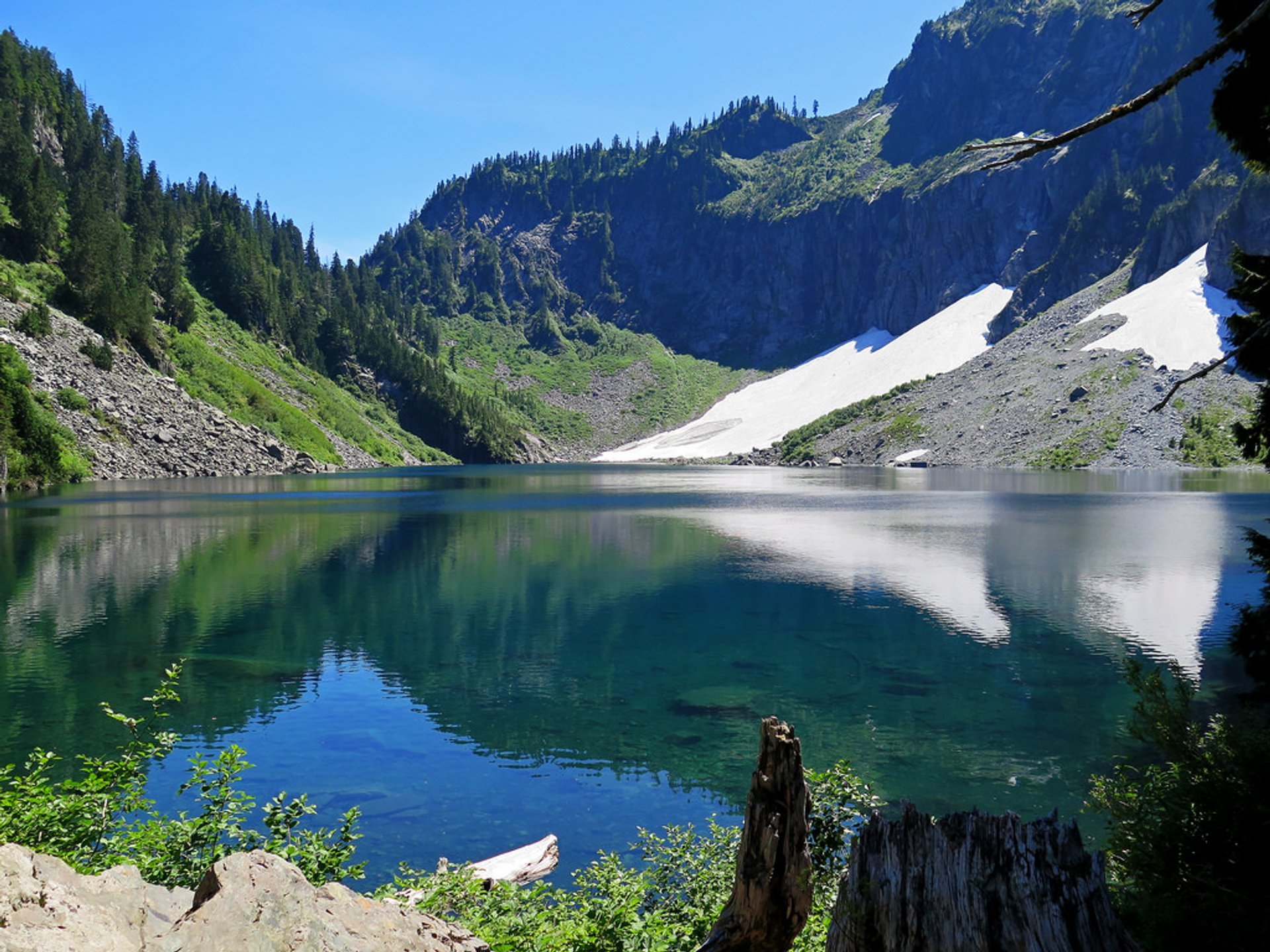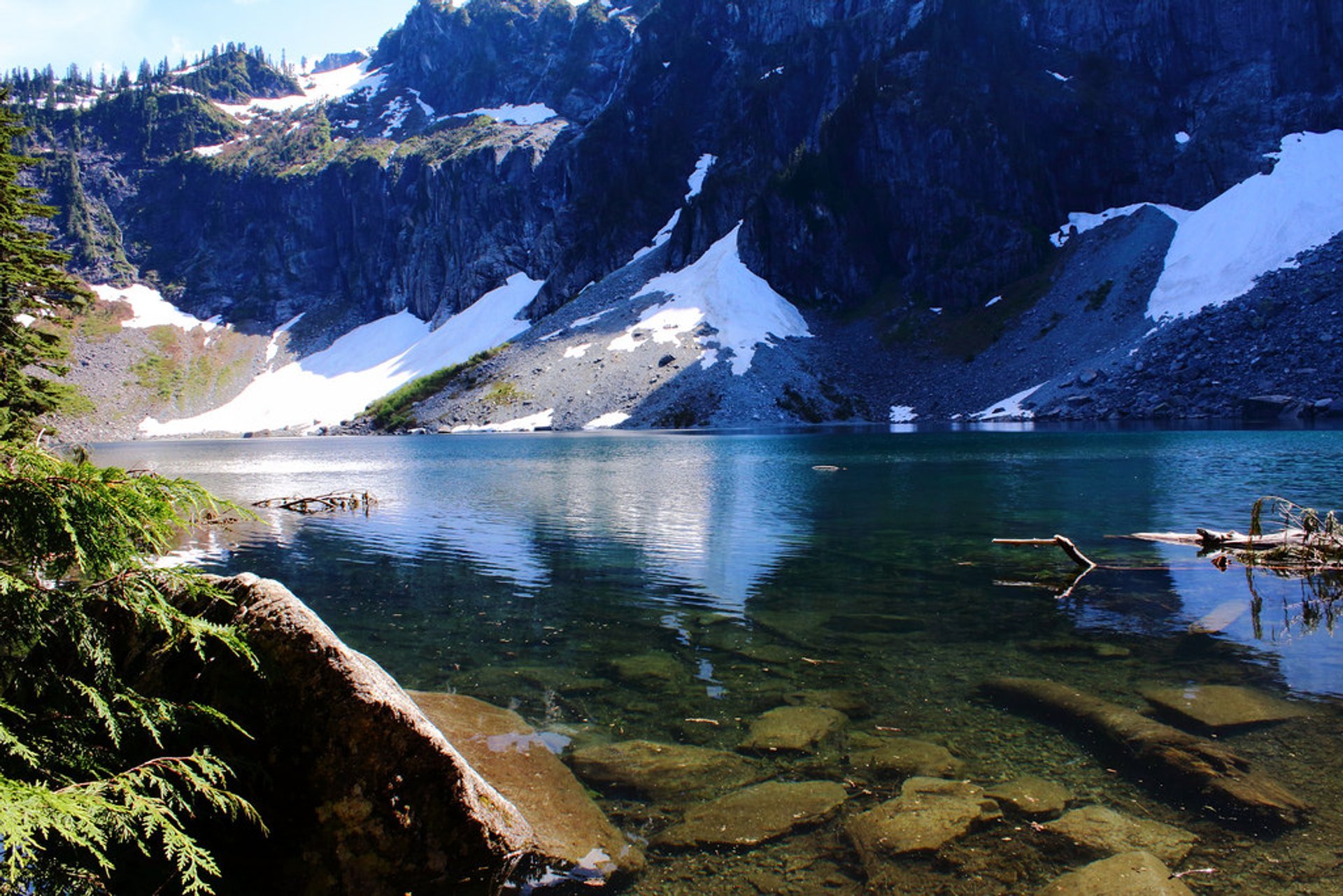 Lake Serene is a great hiking destination, located just a 1.5-hour drive from Seattle. The trail to the lake starts with the lush surrounding forest. After about 3 km the road ends and you can take a 1-km staircase to Bridal Veil. It is a 1,328-foot (405 m) waterfall that flows from Lake Serene to the South Fork Skykomish River. If you come in the summer, you can enjoy bathing under a waterfall.
After seeing the falls, you can return to the main trail and start to climb for about 3 km. On the top, you'll see the stunning Lake Serene. The water in the lake is chilly even in the summer but it's possible to swim in.
Summer is definitely the most popular time to make this hike. If you decide to do it in the fall or early winter, make sure to wear waterproof boots since the trail will be more like a stream. If you come in the winter, you have to have snowshoes and other snow gear.
Find hotels and airbnbs near Lake Serene & Bridal Veil Falls (Map)