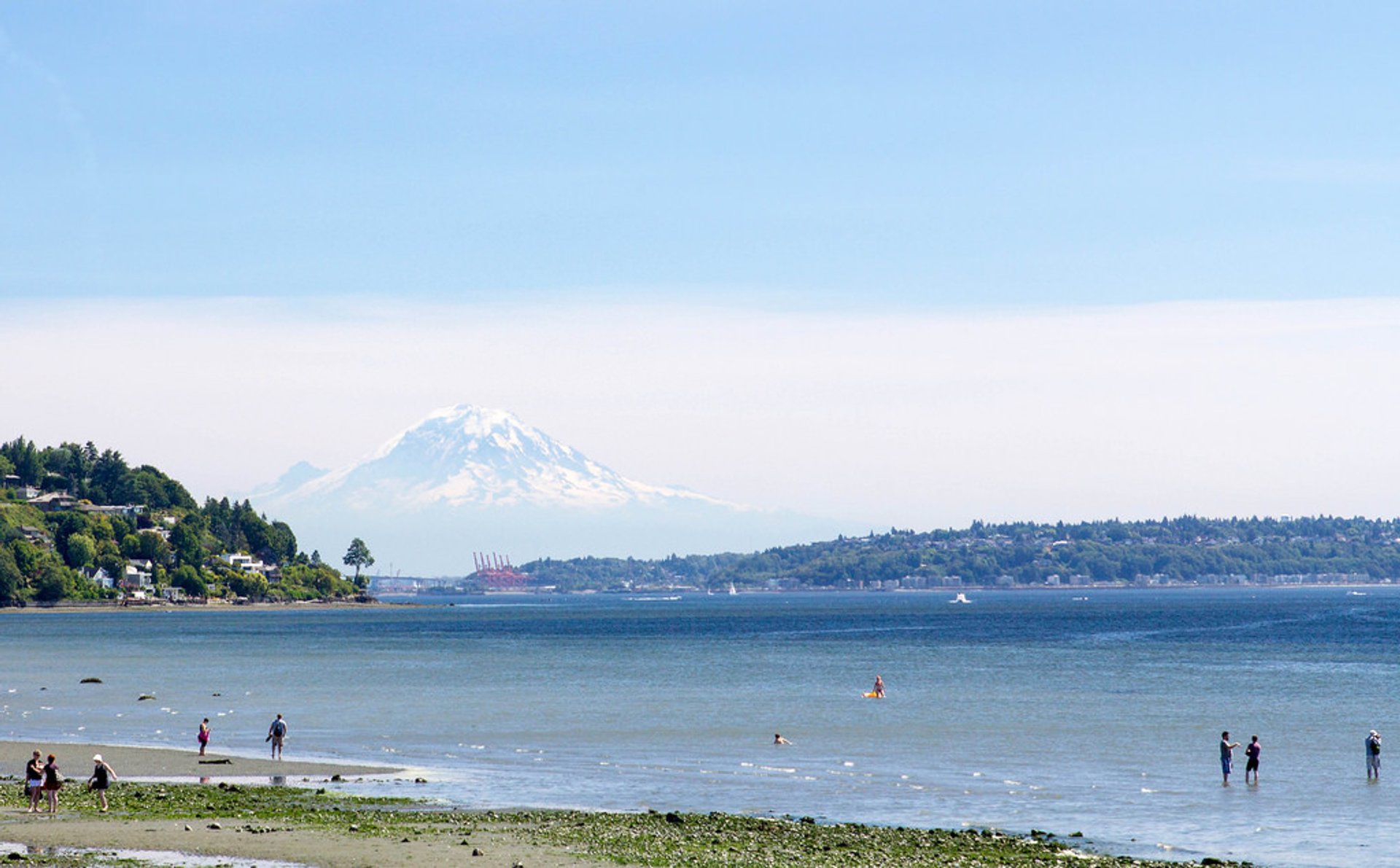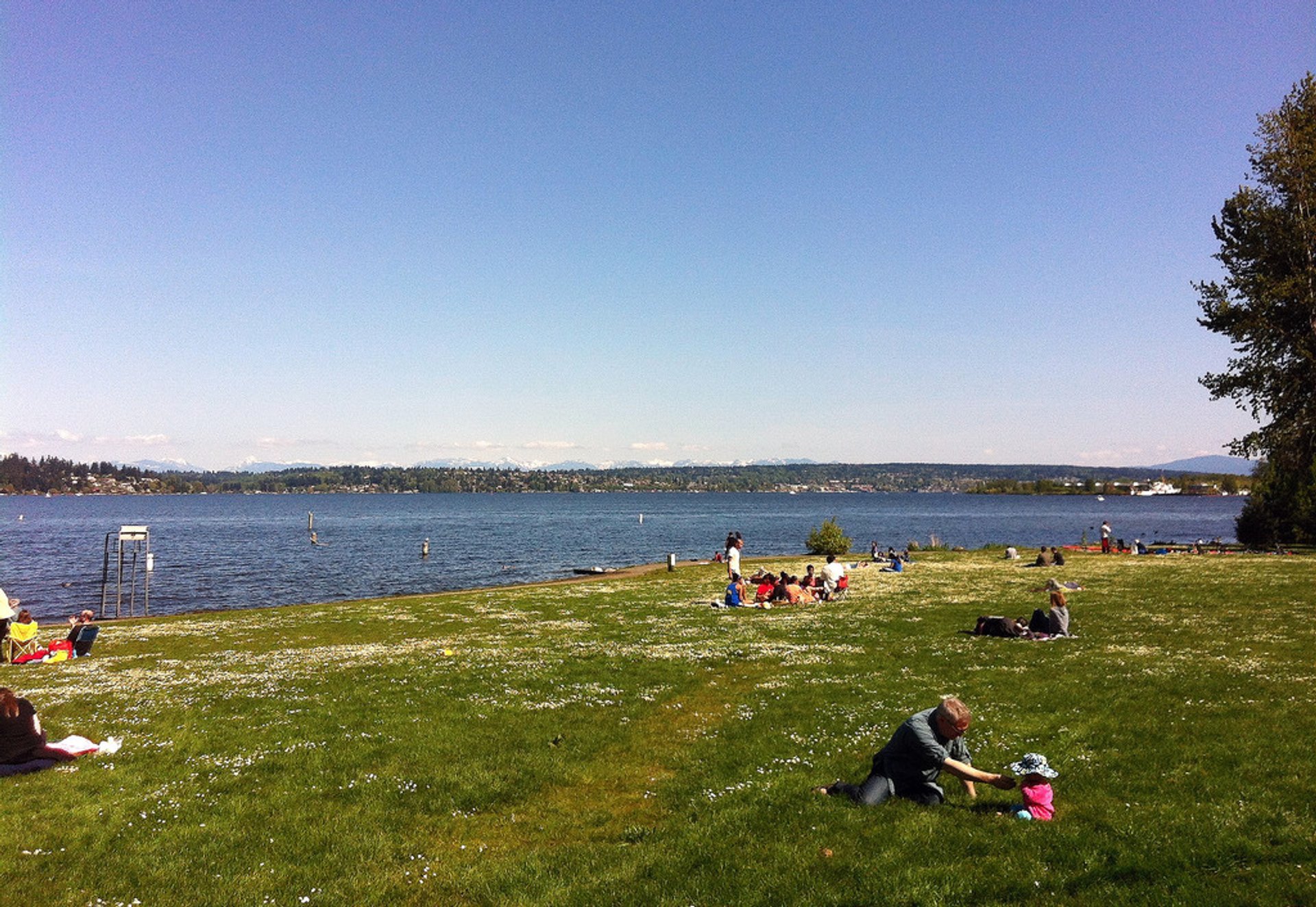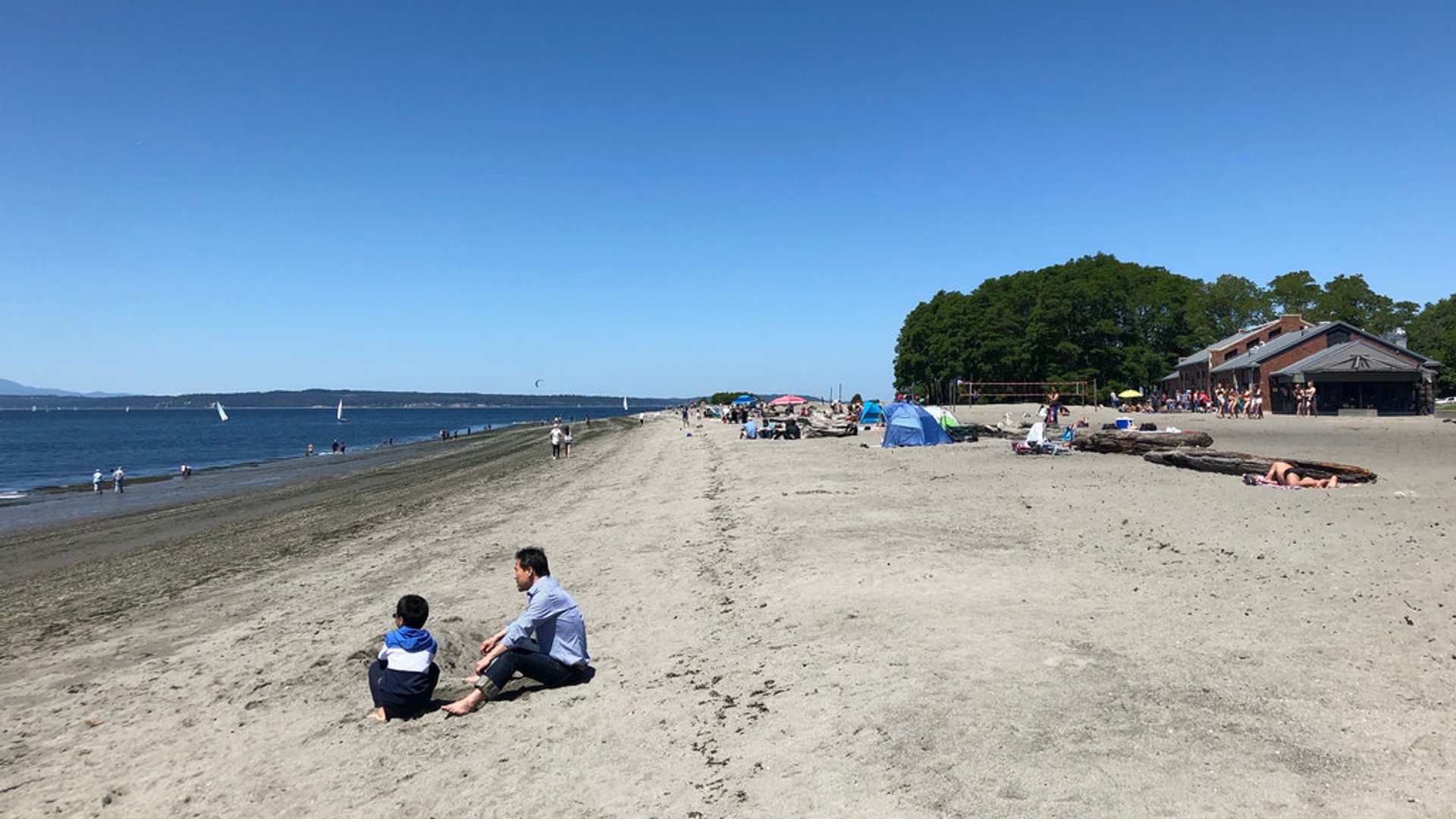 Seattle can't boast Californian beach weather, but contrary to most visitors' expectations it doesn't rain there all the time. Most summers are usually warm and dry. Good sunny weather usually arrives in April and stays through September. However, those who like to bathe in warm water will be disappointed. Even during the warmest summer months, the water in Washington lakes stays quite cool, about 15 C°.
Lake Union and Westlake are somewhat urban and may be considered too dirty for swimming. Lake Washington is probably the best spot for swimming in Seattle since it's huge and wild, even being close to the city. You can get to Lake Washington from the north end of the city, from the centre, or in the south. Matthews Beach and Magnuson Park are good for picnics. Denny Blaine has "The Nude Beach" which is quite secluded. Seward Park has beaches for families and barbecue spots, as well as camping grounds.
Puget Sound is another beach option in Seattle. Great views and access to water are offered in Alki in West Seattle and Golden Gardens in Ballard. However, the water in the ocean may be even cooler than in the lakes, as it doesn't exceed 13 C° in August.
Find hotels and airbnbs near Beach Season (Map)