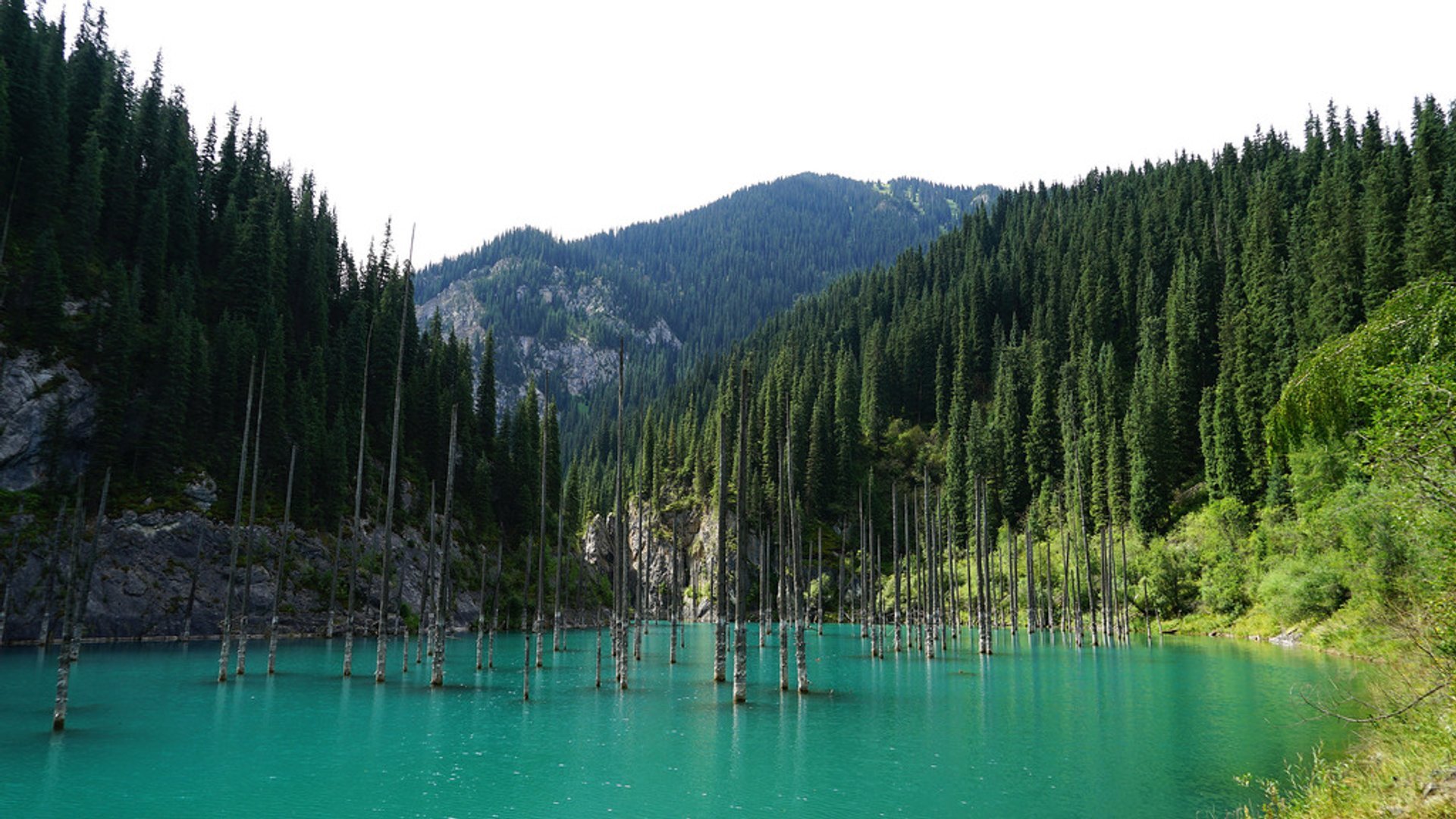 Lake Kaindy is one of unique nature wonders, which appeared recently. The earthquake in 1911 caused a huge landslide and created a natural dam, which was flooded with ice cold water. What once had been a forest turned into a lake. Freezing water kept the trees from destruction and even now the underwater forest looks evergreen and untouched.
When you come to Lake Kaindy, you see not only crystal clear blue water and snowcovered rocky mountains on the background, but also silver spears breaking through the surface of the lake. These spears are nothing else but trunks of dead spruce, which stayed green underwater, but the peaks dried due to weather influence.
This flooded forest is one of the unique landmarks of Kazakhstan. Lake Kaindy is located among a coniferous forest at the height of 2000 m above sea level in Kungei Alatau Mountains, in southern Kazakhstan. Its length is 400 m and depth is almost 30 m. The water in the lake is freezing cold even in the summer. Its temperature is never more than +6 °C. Although it's impossible to swim in it, you can enjoy the lake from a boat. This is also a popular diving spot that features an incredible underwater world with great visibility.
Find hotels and airbnbs near Lake Kaindy (Map)