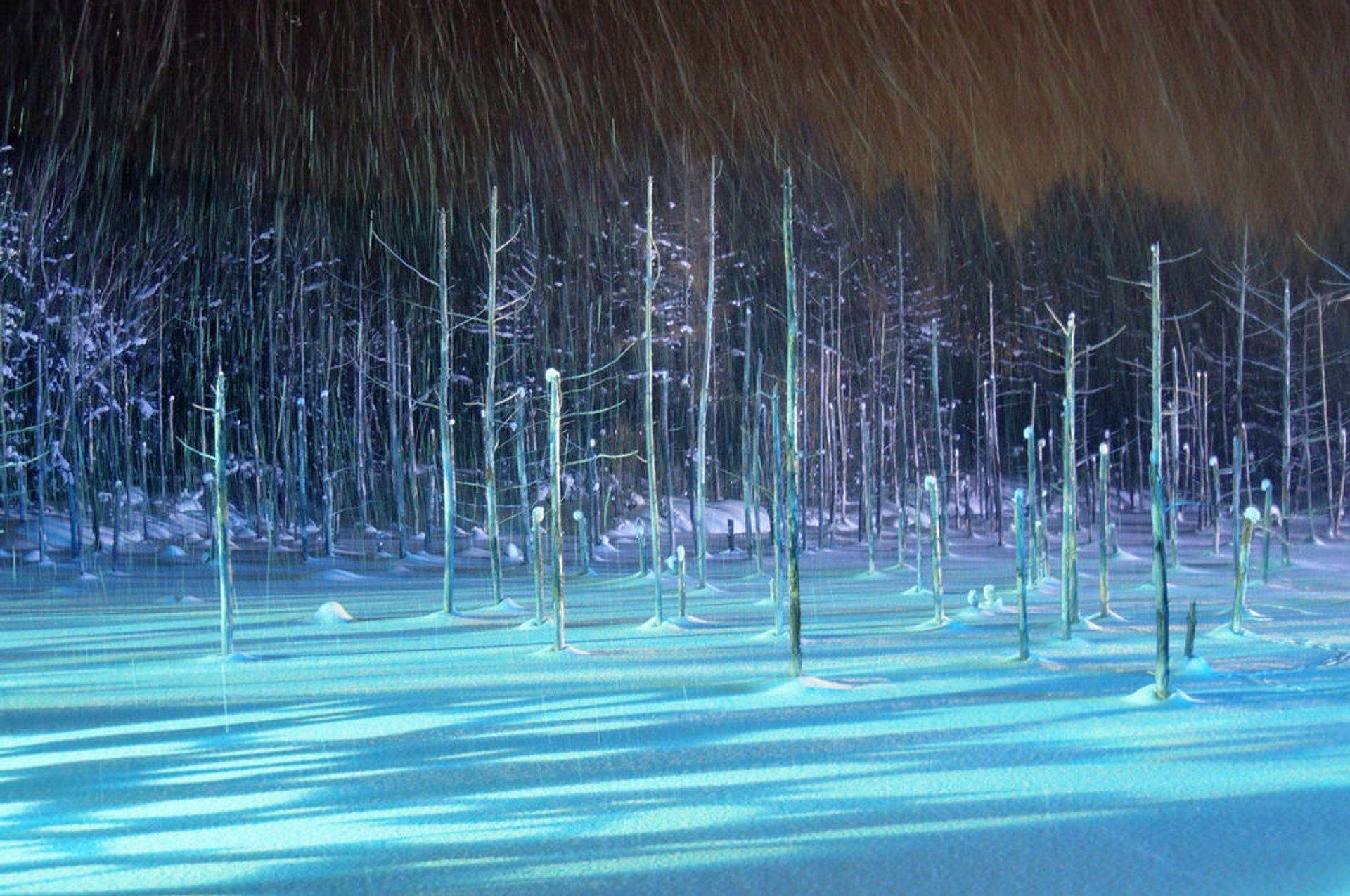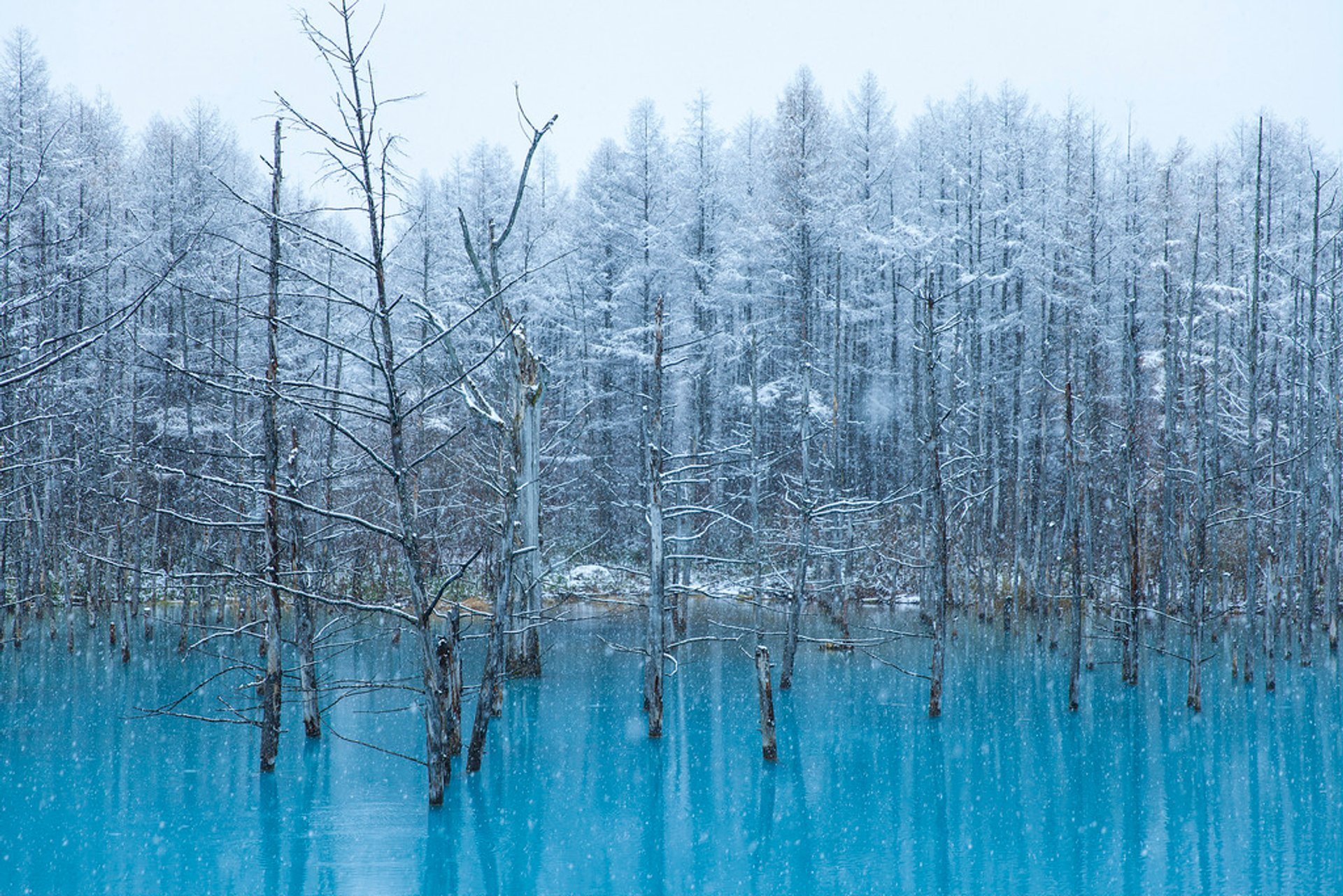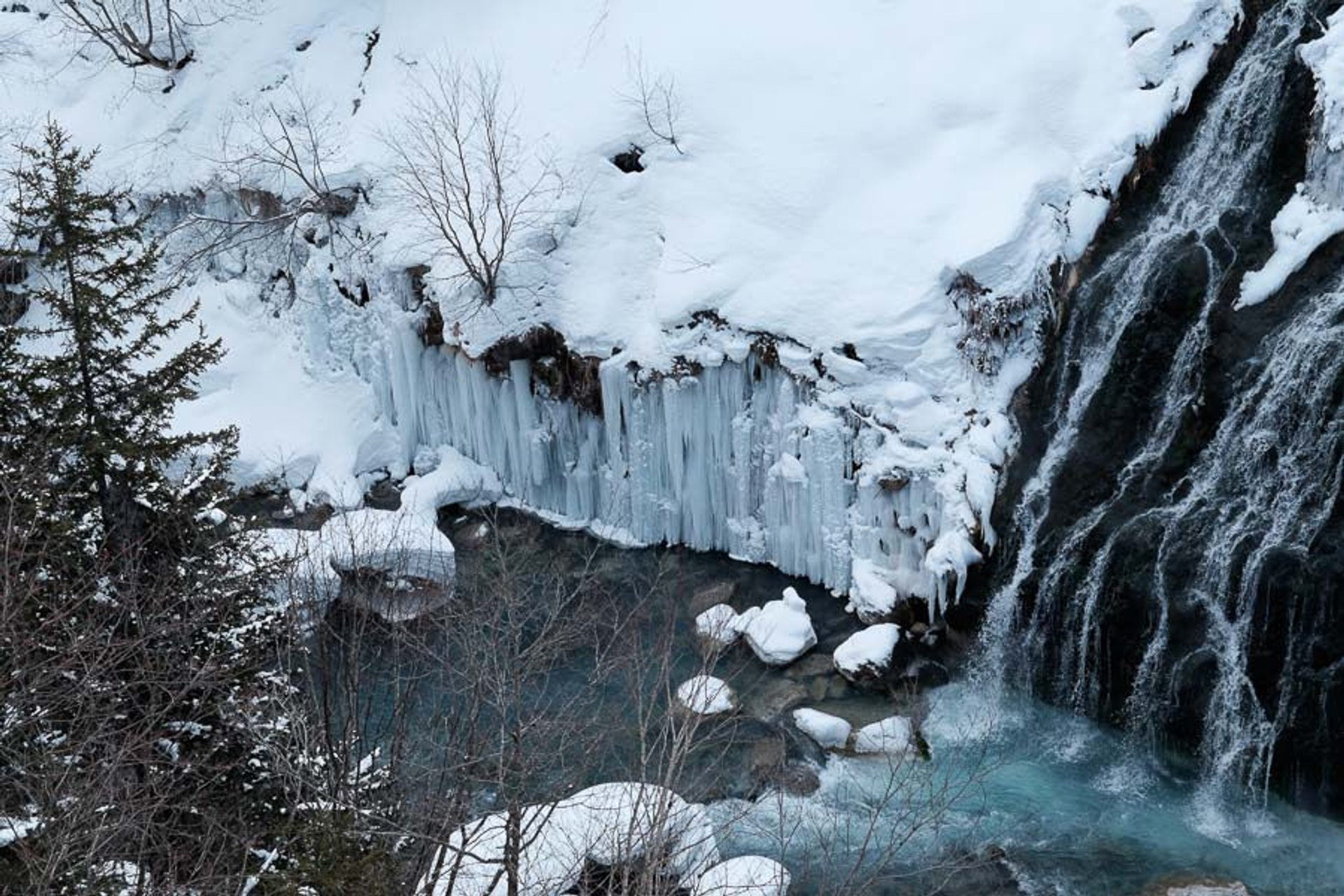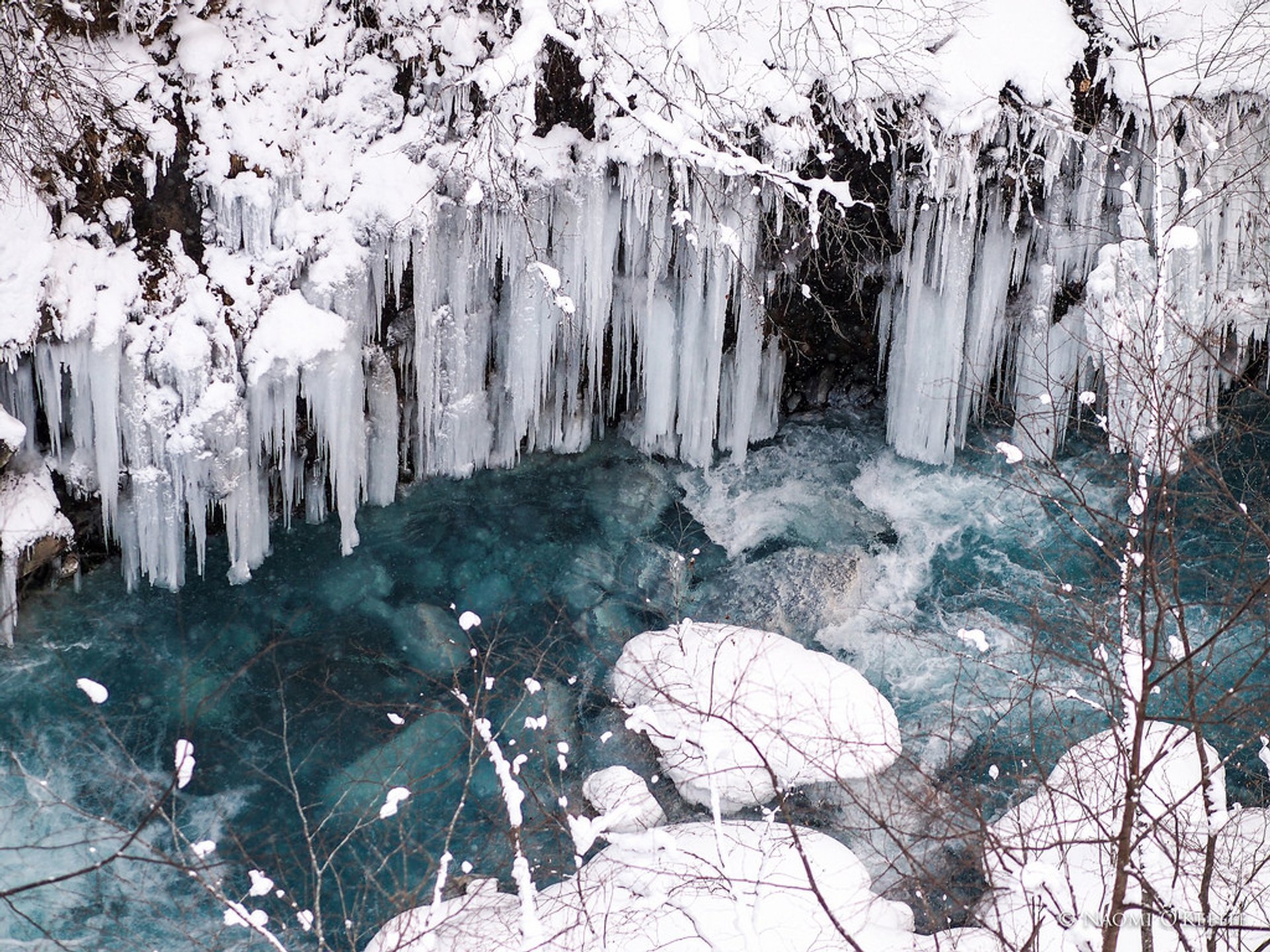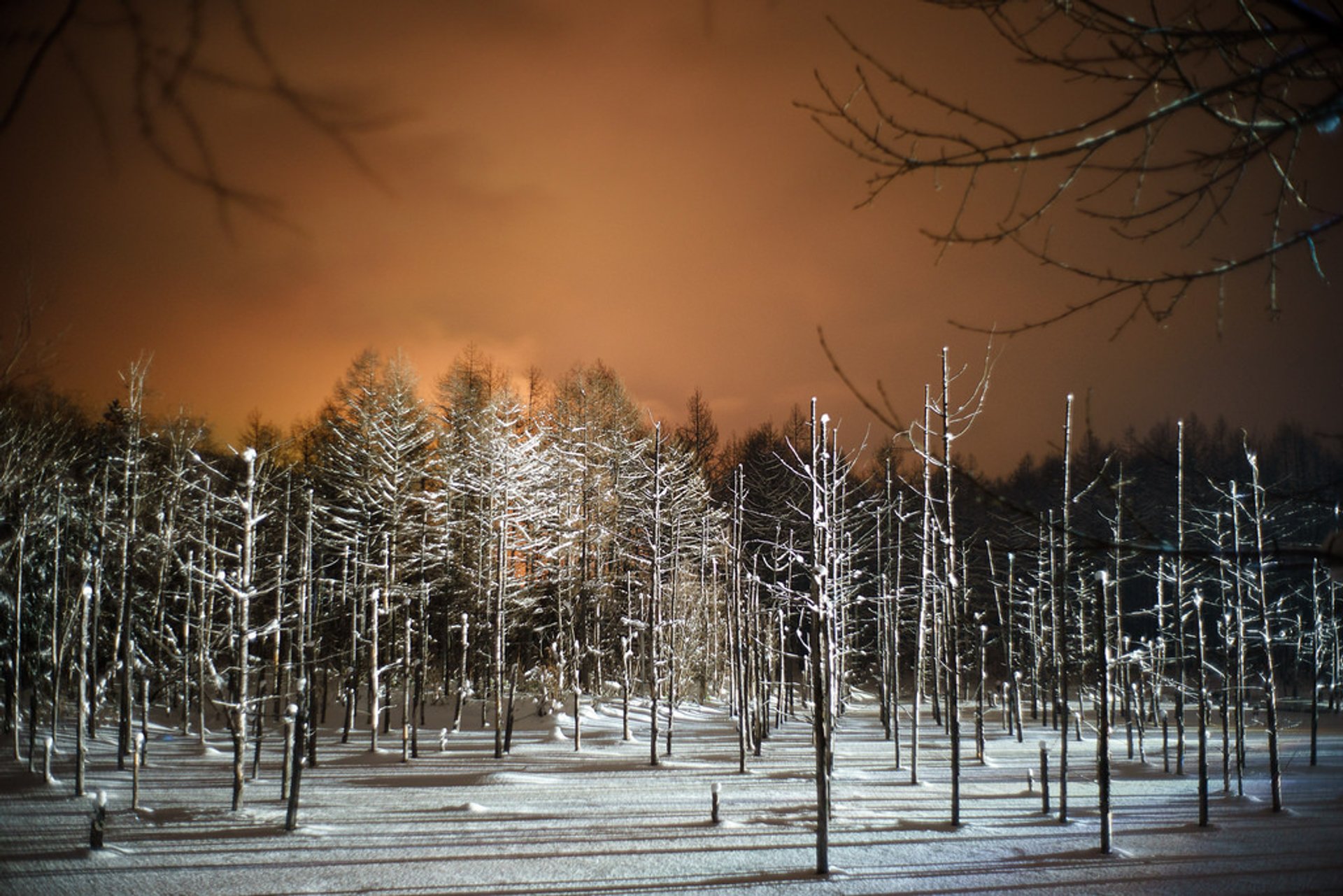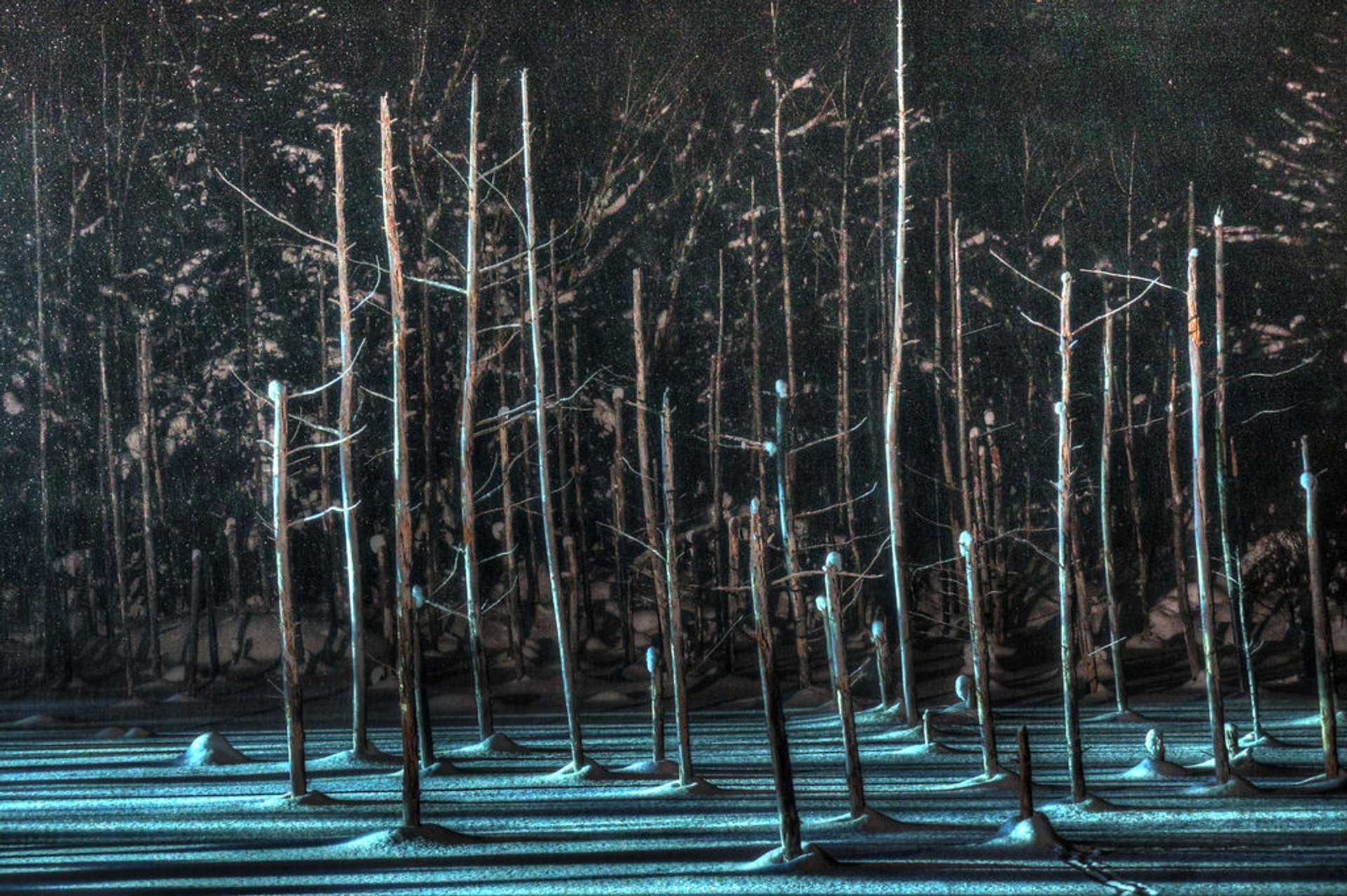 Blue Pond is a man-made reservoir in Biei, Hokkaido, which is supposed to protect the town from mudflows. It is famous for its colour due to some quantity of colloidal aluminium hydroxide in the water. It looks quite impressive in the summer as well, but the true magic of this place is revealed only during the cold season.
If you come during the day time, pick early and late winter for your visit, then the pond is not frozen yet but there is already some snow on the surrounding trees. As the water freezes, the beautiful blue water isn't visible anymore, so you might consider an evening visit to the pond.
Once you are there, you might want to explore a bit the area, and visit some places like Shirogane Waterfall.
During winter months, the evenings have a fairytale atmosphere, as the Blue Pond area is illuminated. Some travellers and photographers love it, as the lights constantly change the colour; others say it's not worth the effort as it's rather cold and not as impressive. Just make sure you don't miss the last bus to Biei.
Find hotels and airbnbs near Winter Magic of Biei Blue Pond (Map)