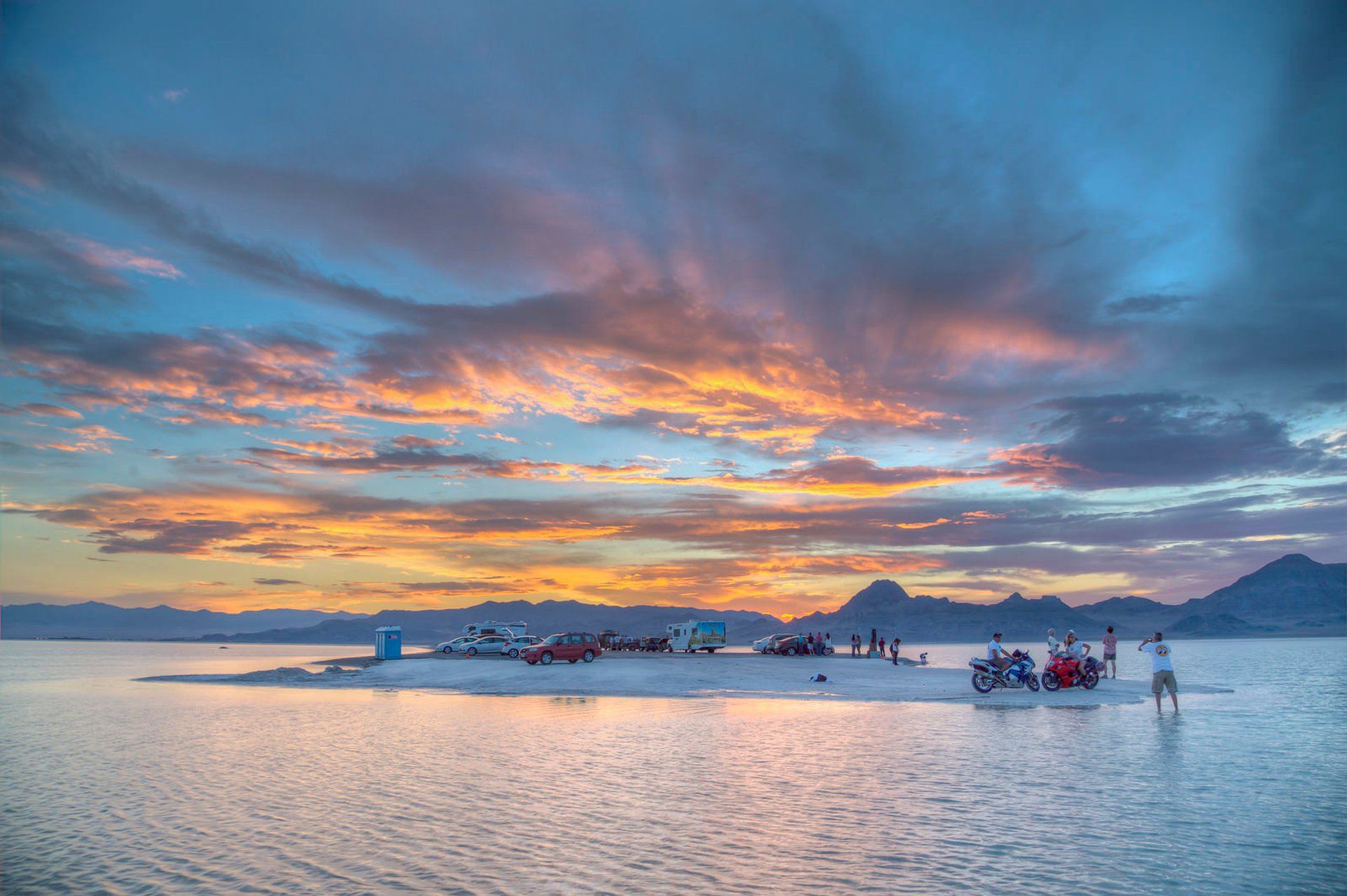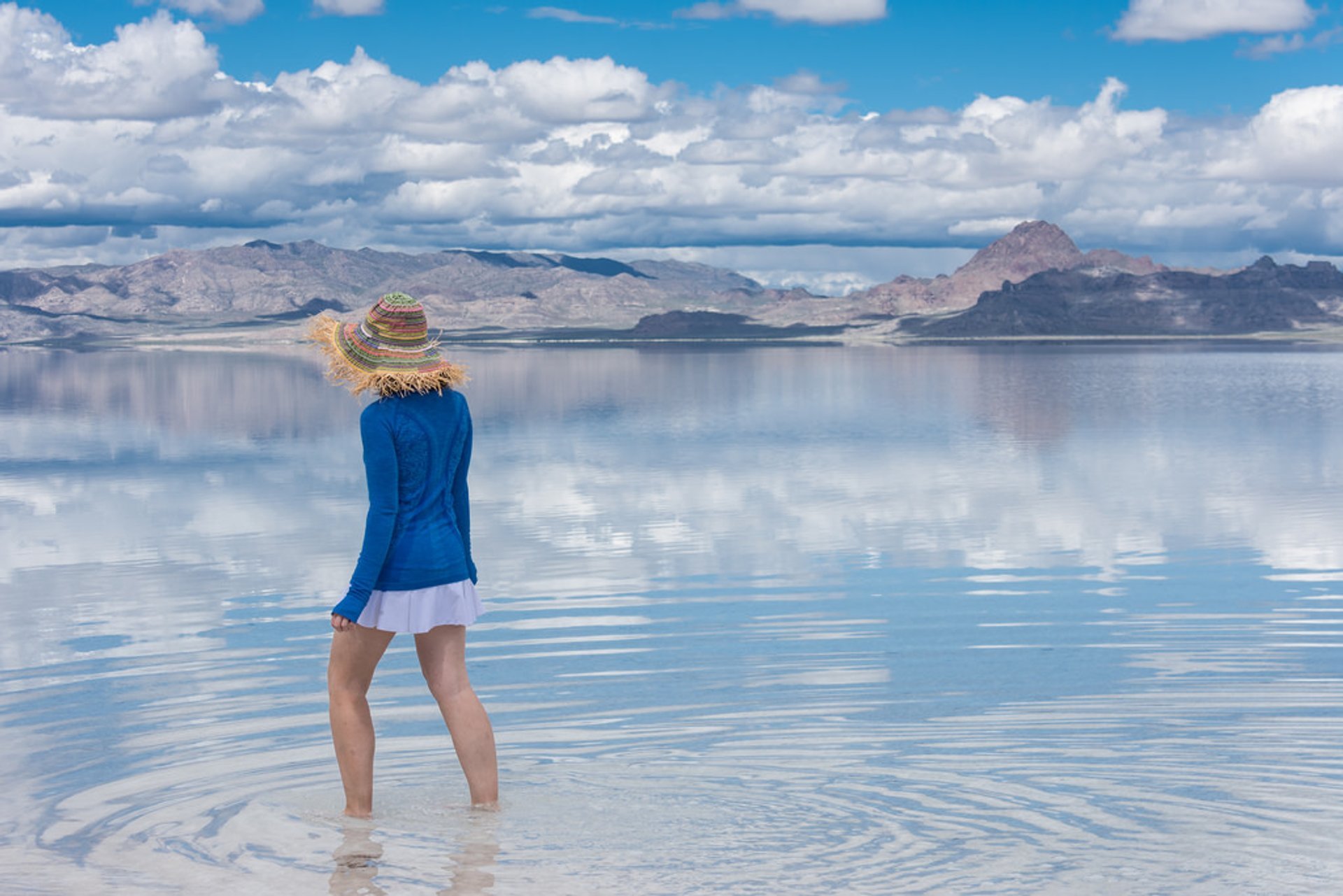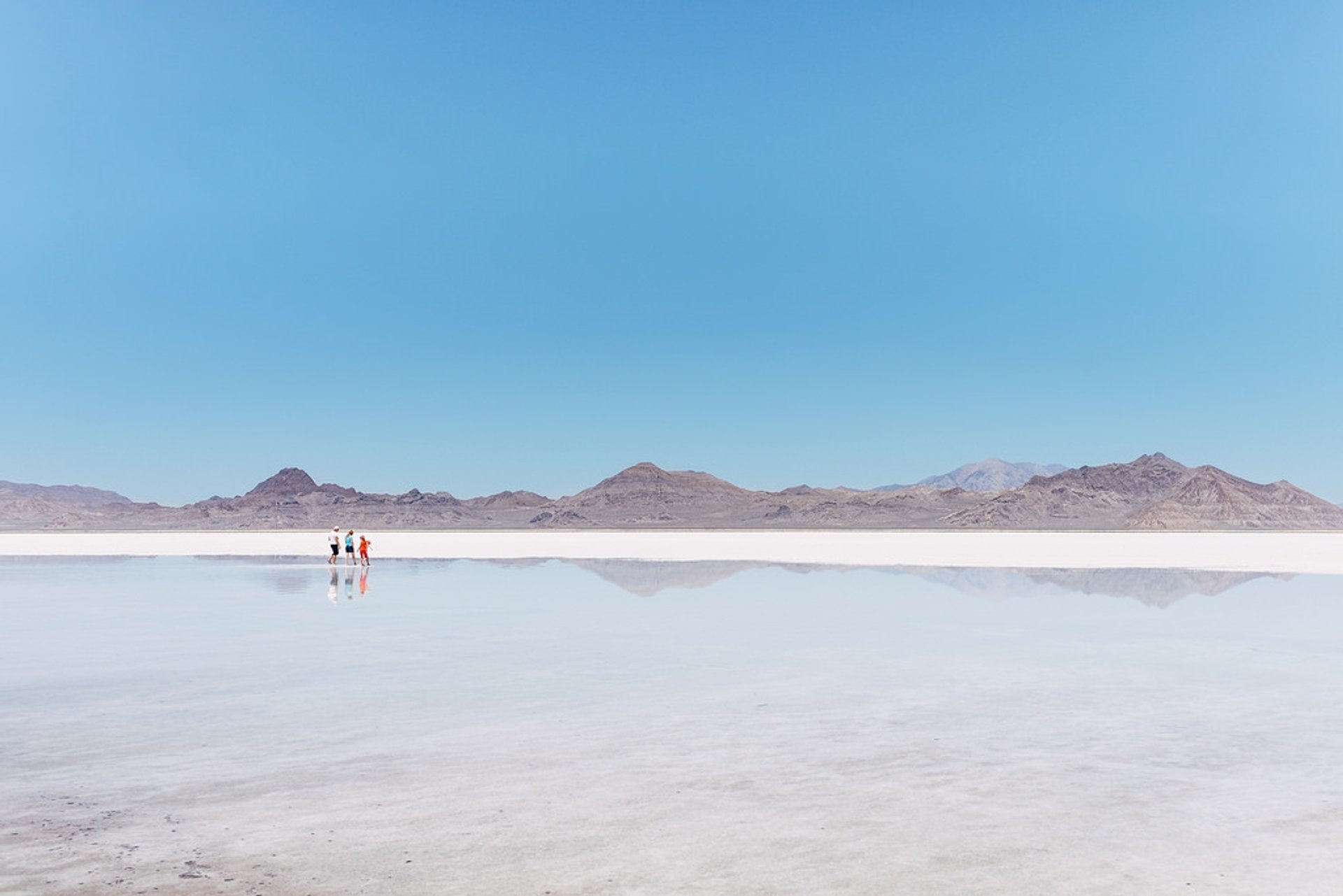 Approximately 15,000 years ago, there was an enormous lake that covered around two-thirds of Utah. Nowadays, it has completely dried up and turned into a vast salt carpet. Currently, its surface covers the area of 1,214 square km. It looks like a frozen lake covered with snow but only until the wet season. In winter and spring, namely November through May, the water collects on the surface of flats and creates a magical mirror effect.
In 1985 the Bonneville Salt Flats was designated an Area of Critical Environmental Concern, due to its unique geology and beauty. The surface breaks easily under the weight of a vehicle, especially during the wet season, when it becomes softer. There were accidents when drivers got stuck in the mud beneath the salt, some of those unfortunate accidents were lethal. That's the main drawback of the season—you can only walk across the flats, as vehicles aren't allowed to the area. Still, people come during wet months to see two skies, one above and the other beneath.
Also, note that in winter months the air temperature may easily drop below zero. Overnight stays are forbidden in the area, and campsites are available only on surrounding public lands.
Find hotels and airbnbs near Flooded Bonneville Salt Flats (Map)