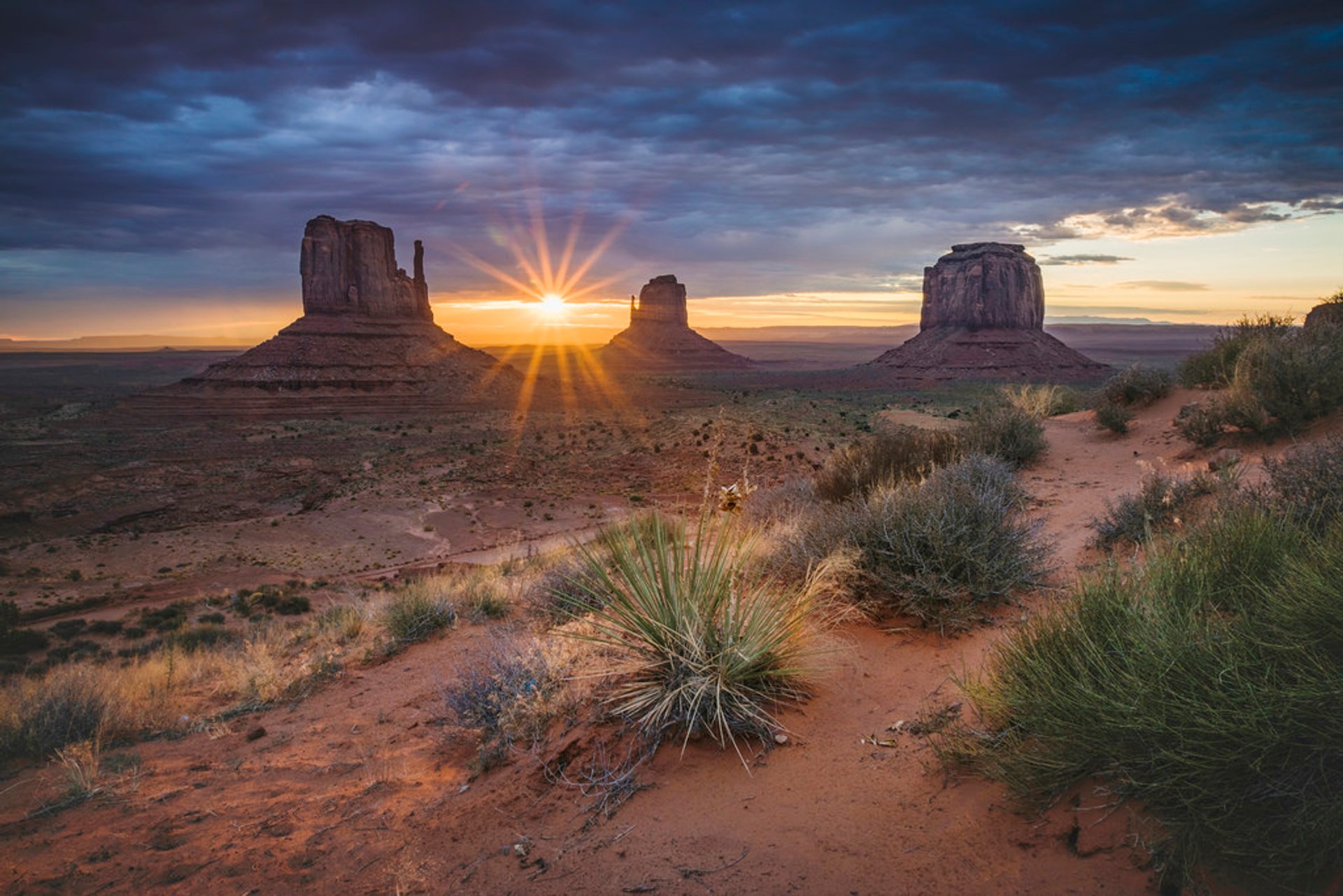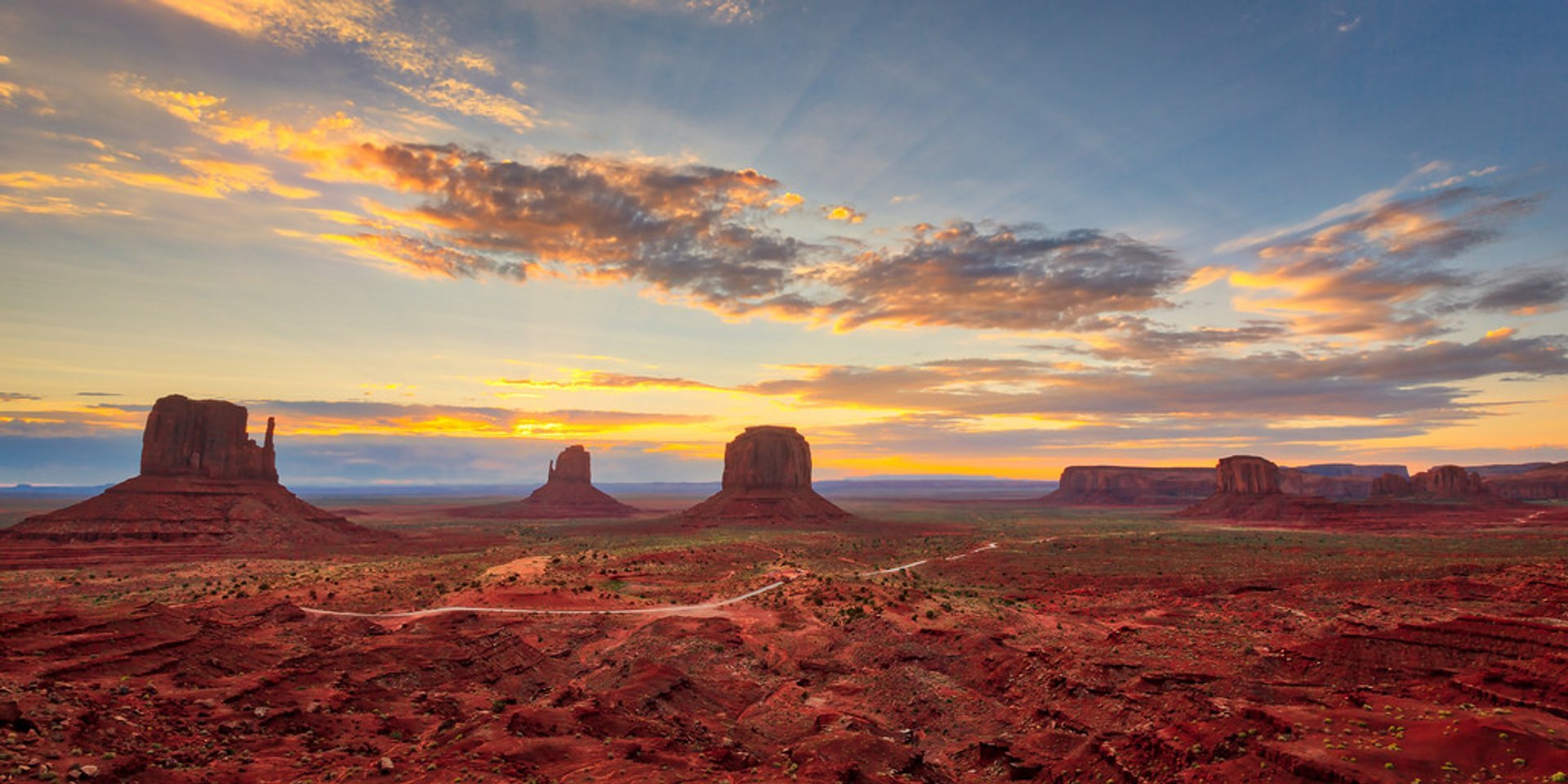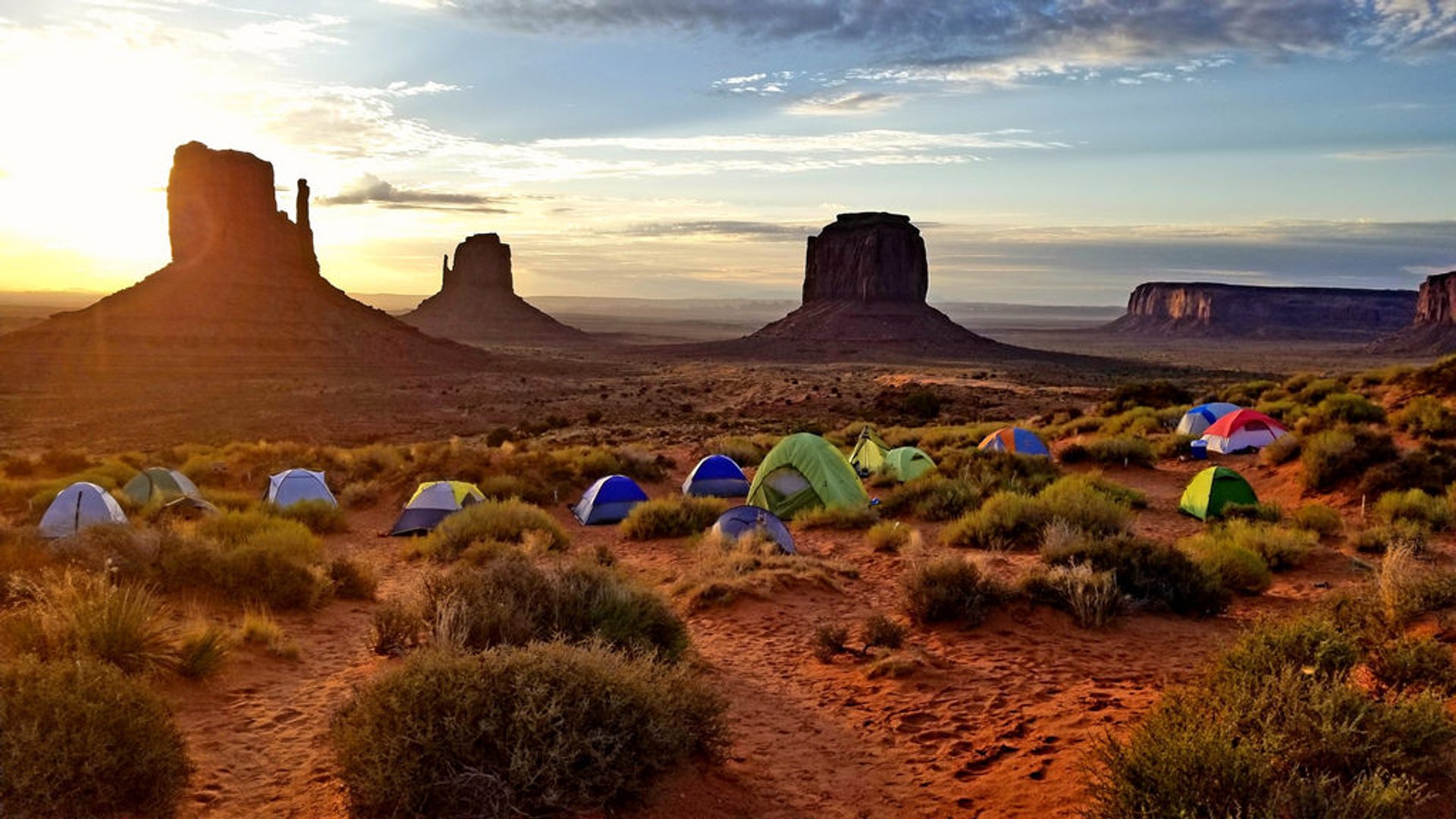 Utah's rocky deserts offer space-like scenery, like nowhere else in the world. You can find thousands of magical places within the state borders. One of the most famous spots is Monument Valley, which is often used in various commercials and films. When we are talking about perfect sunrise spots, this one deserves to be among the best. Early morning in the desert is unique, quiet, still, and just perfect. This calm scenery is truly magical. Long shadows from the first rays create especially striking views. You can sit and observe this moment forever. If you plan to visit Monument Valley, be sure to catch the picturesque moment of sunrise. The best point to enjoy it is near the Photographer's Point. Always check the sunrise time and set off some time beforehand.
One of the best options for catching the sunrise and sunset is to stay in the area overnight. The View Campground offers fascinating experience at its wilderness camp sites overlooking the West and East Mitten Buttes. In the morning you will be woken by the rays of sun (or your alarm clock), then just unzip your sleeping bags and roll out of your tent with the whole of Monument Valley spread out before your eyes.
During peak season, from May through September, the sun rises around 6 am. That's when the park opens. That time is considered the best season for viewing and shooting the sunrise. In the summertime, the valley is open until 8 pm. During the off-season, from October on through April, you can visit this area from 8 am to 5 pm. Therefore, the best way to capture the sunset during that season is to reserve a room at The View Hotel. It's famed as the only hotel within the entire Navajo Tribal Park where all rooms, as well as the terrace, face the east. That's why it's booked up months in advance. At holidays, like Thanksgiving Day, Christmas Day, and New Year's Day, the park is closed to visitors. Don't wait for tomorrow, plan your perfect trip right now.
Find hotels and airbnbs near Sunrise Over Monument Valley (Map)