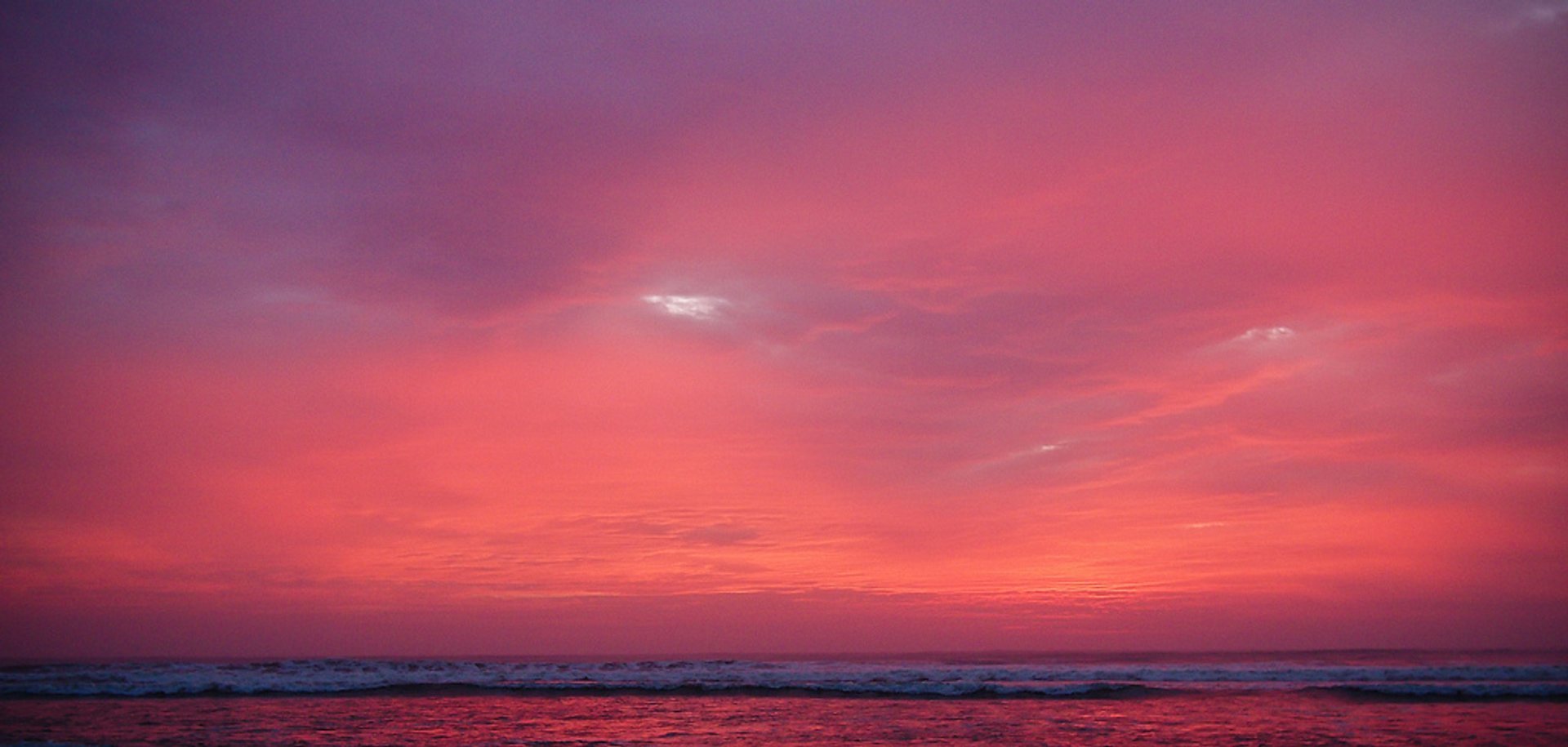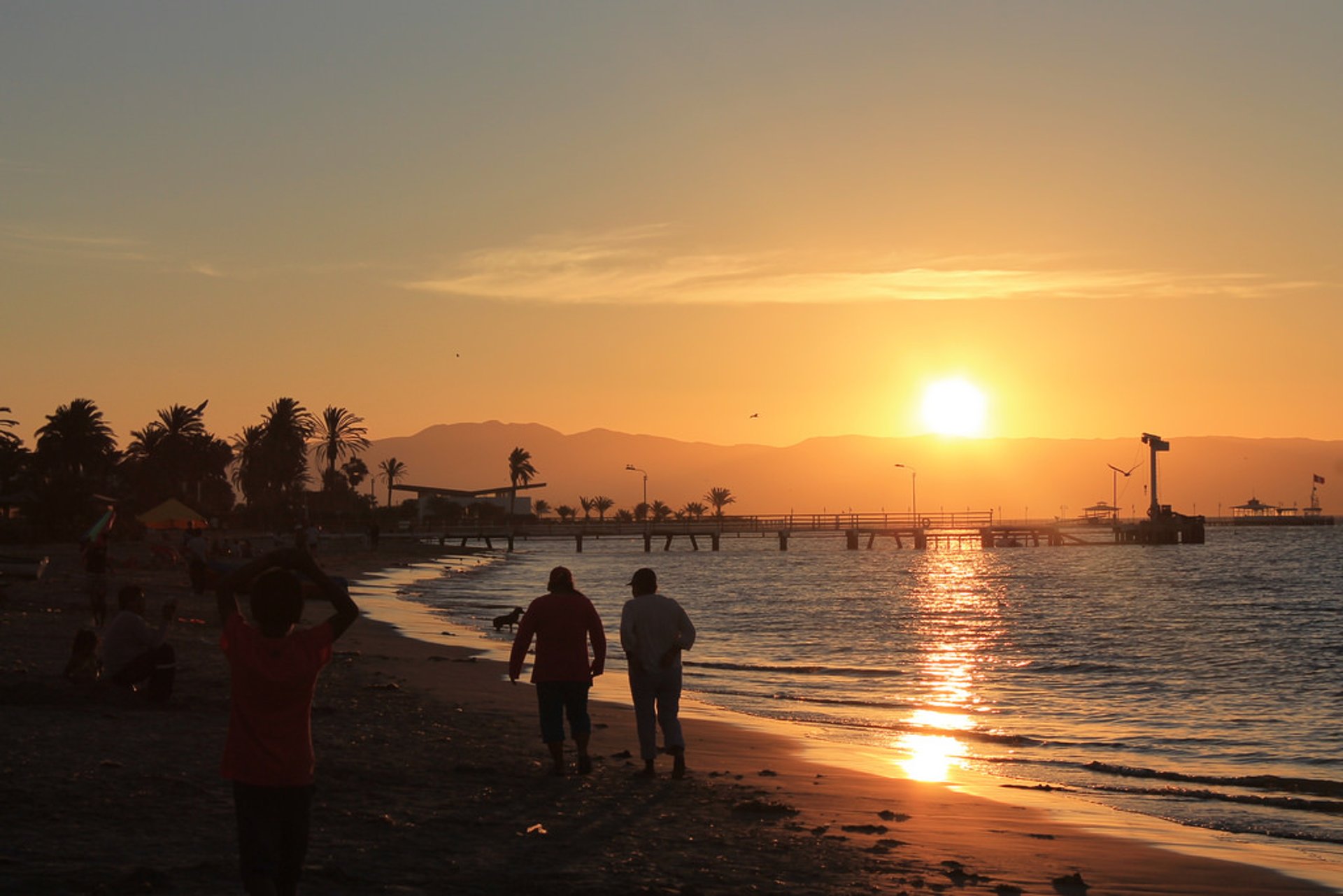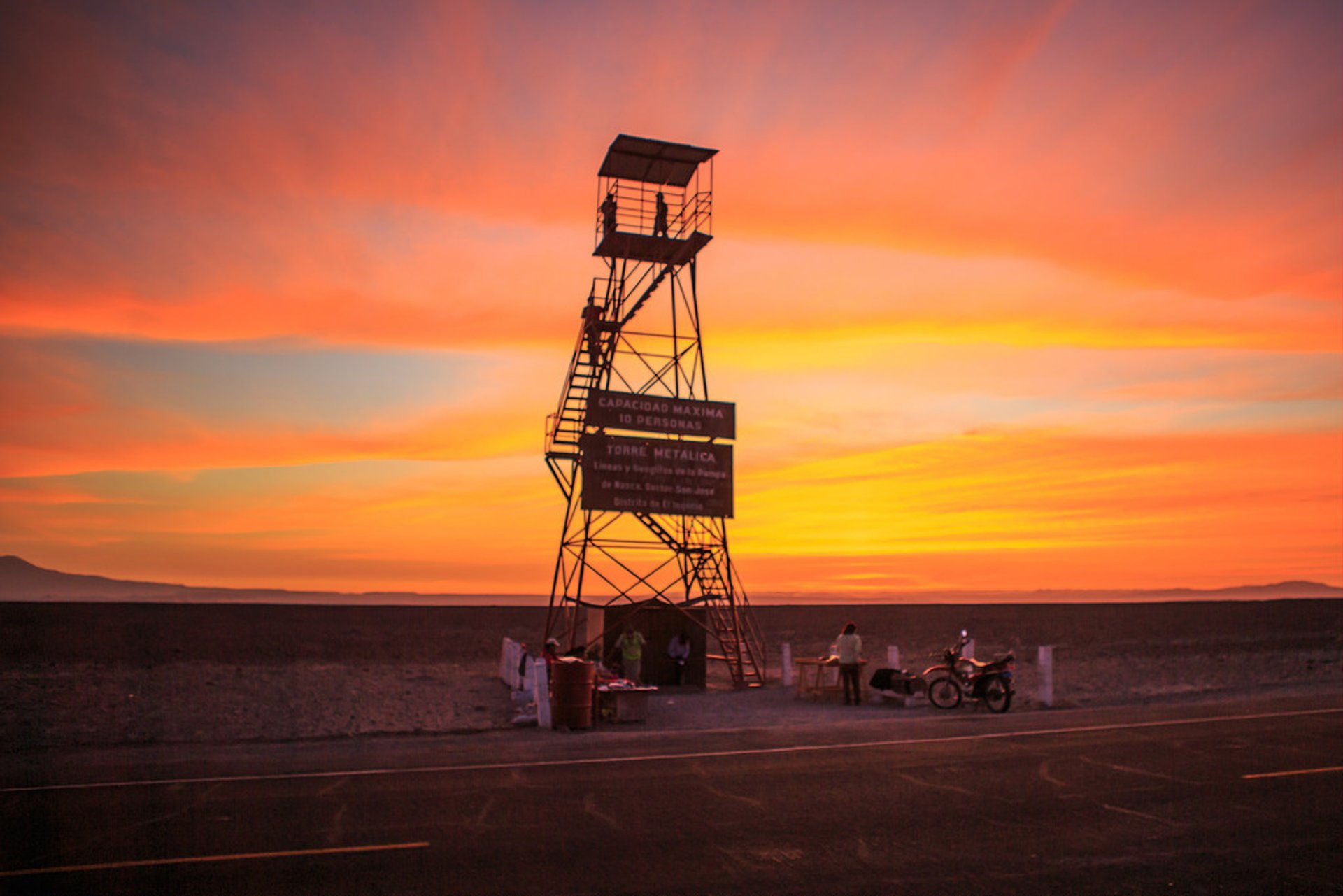 If you come to Peru in summer, between December and April, you will definitely have a chance to fall in love with its sky.
On a sunny summer day around 6:30 pm the sky above Peru turns into a palette of magic colours. When the burning circle of Sun slowly rolls to the horizon, the western sky is painted with pink, orange, red, and yellow hues. These colours mix in various combinations but in the end they always melt into dark blue. Deservedly, this magnificent phenomenon is called "cielo de brujas"" or "sky of witches" by locals.
You can spot this beauty from almost every place of the country, but, of course, sitting on the seashore or surrounded by giant peaks of the Andes will add some romance or even divinity to the moment.