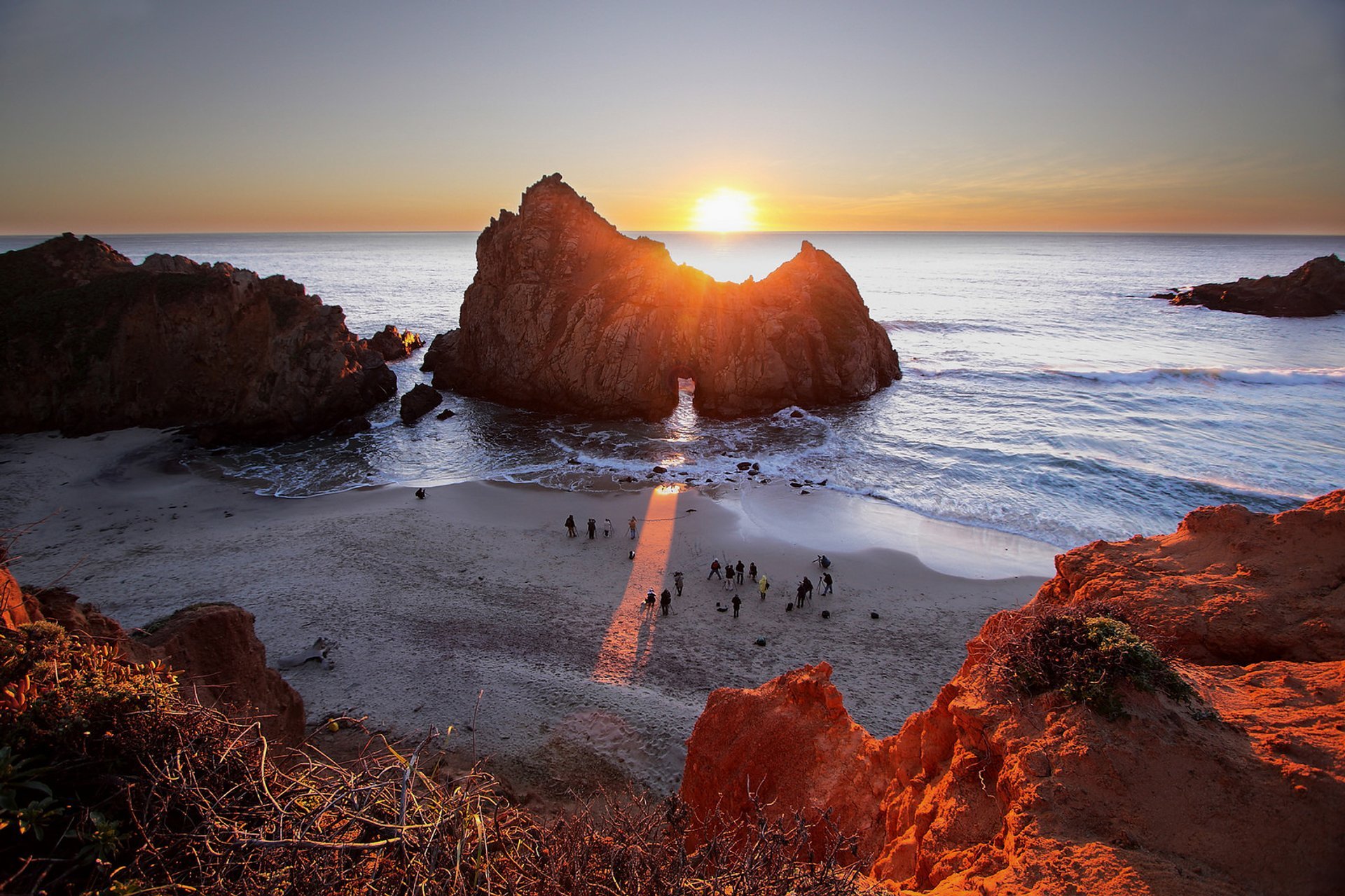 Every year during a small period of time a ray of mystical light appears in the Keyhole Arch at the Pfeiffer Beach, California. This natural phenomenon draws lots of visitors, as well as professional and amateur photographers from all over the world. Catching this rare light on your camera is one of the greatest prizes for nature photographers.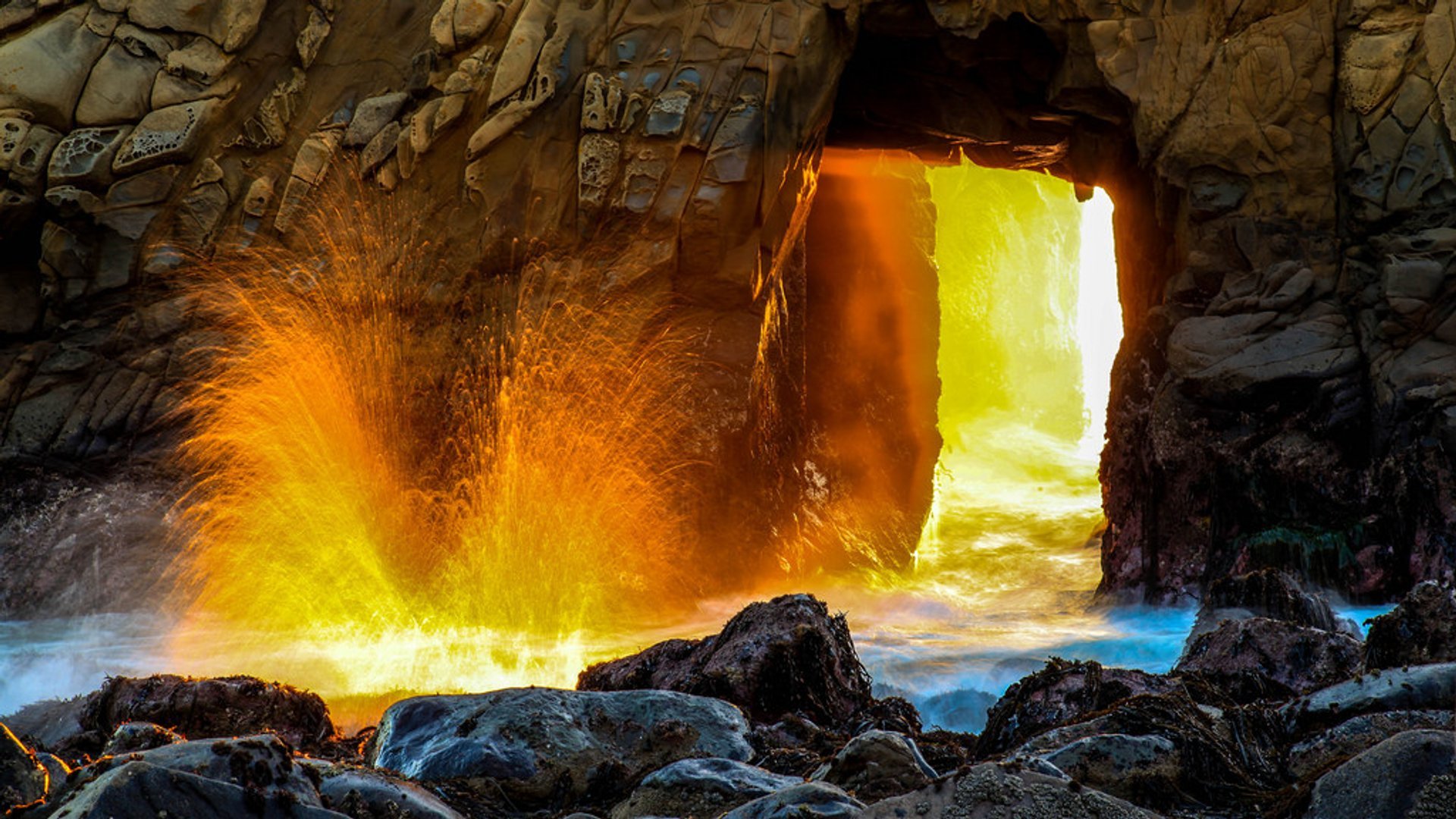 Show accomodations nearby
Usually the rays appear during the period around Winter Solstice, from mid-December till mid-January. The angle of the ray changes from day to day. Although there are no particular dates, the best time to visit this spot is early January. For several weeks the sun sets right behind the arch. The tide level is also important to create the most striking reflection. Clear skies will contribute to a perfect picture as well. You will have only a few minutes each time at sunset to enjoy this spectacular view.
Sunset at Keyhole Arch, Pfeiffer Beach Featured in