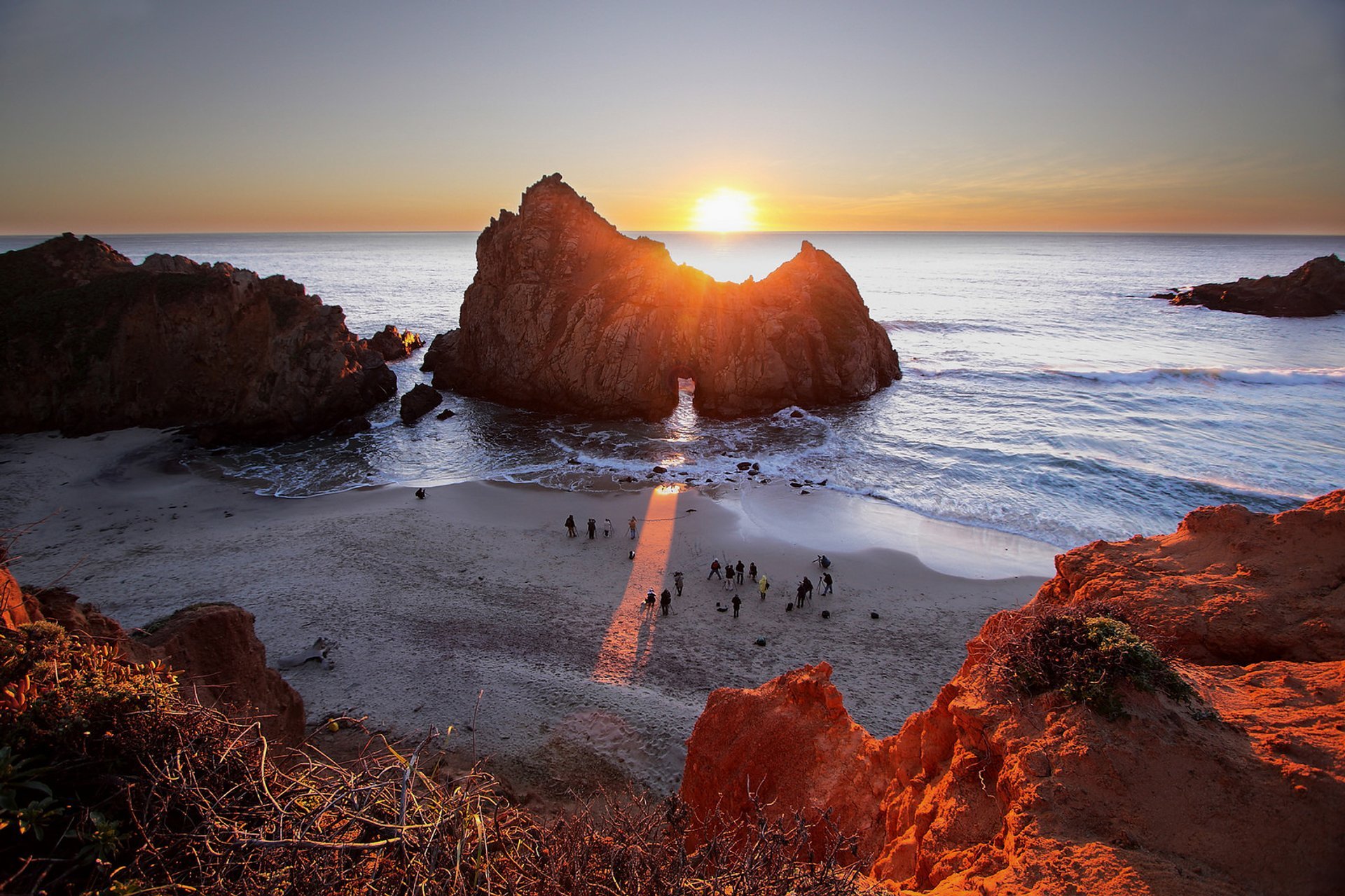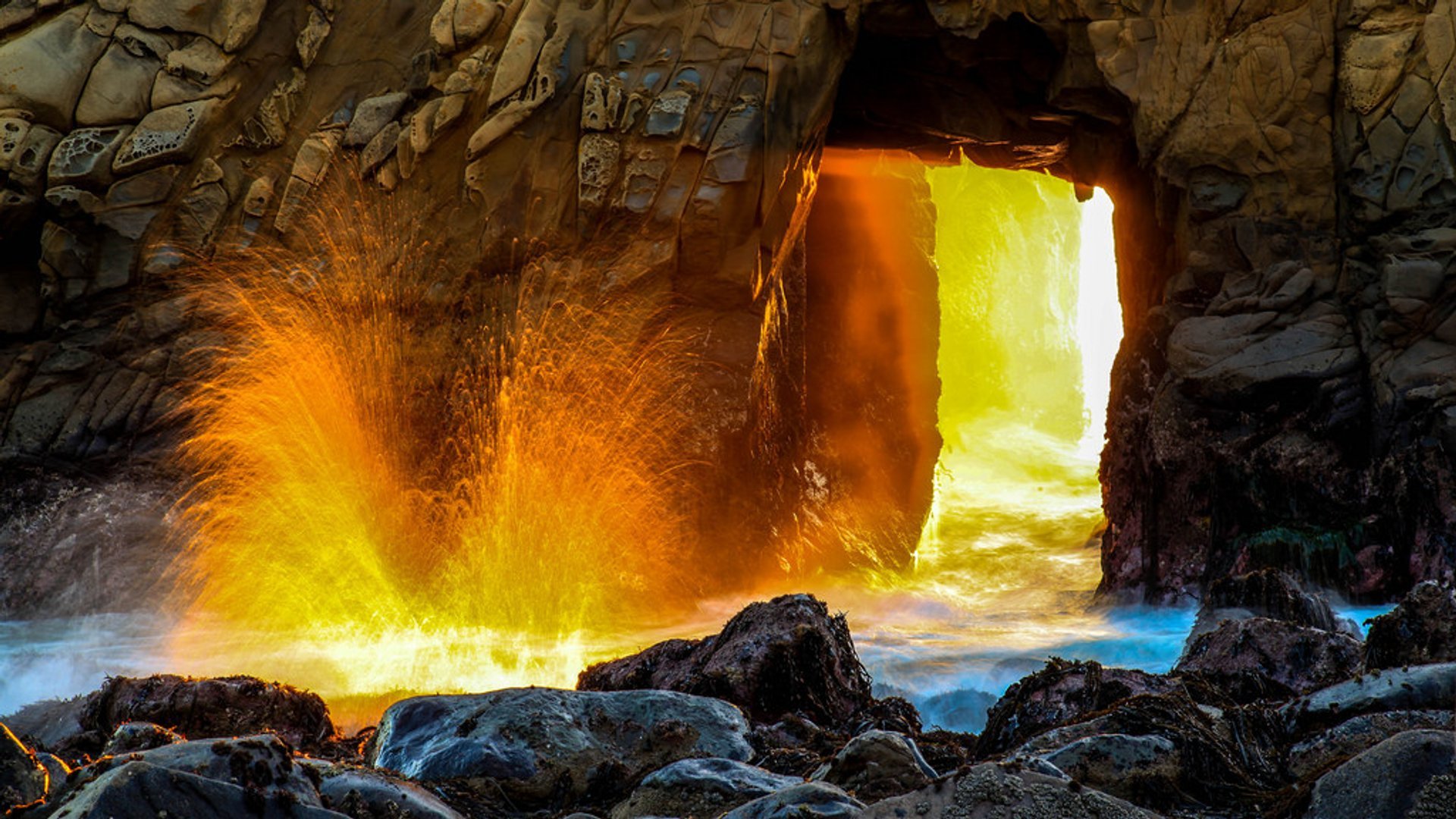 Sunset at Keyhole Arch, Pfeiffer Beach
Featured in
Every year during a small period of time a ray of mystical light appears in the Keyhole Arch at the Pfeiffer Beach, California. This natural phenomenon draws lots of visitors, as well as professional and amateur photographers from all over the world. Catching this rare light spectacle on your camera is one of the greatest rewards for nature photographers.
The spectacle can occur from November through January and even beyond. But the best chances are during the period around Winter Solstice, from mid-December till mid-January. However, due to crowds during the Christmas break, some prefer to come in early January. The angle of the rays changes from day to day. For several weeks the sun sets right behind the arch. The tide level is also important to create the most striking reflection. Clear skies are also necessary for a perfect picture.
Even though there are only a few minutes at sunset to enjoy this spectacular view, you have to come early, preferably a couple of hours in advance, as parking there is limited. Mind that the road down to Pfeiffer Beach is un-maintained and washes out after moderate rainfall. So the best way to get there is by a truck or an SUV. You should also be aware that the road was designed to not be so noticeable. At last, if you choose to capture the beach from above, be extremely careful and don't come close to the edge, as the coastline is rather unstable.
Find hotels and airbnbs near Sunset at Keyhole Arch, Pfeiffer Beach (Map)
Sunset at Keyhole Arch, Pfeiffer Beach
Featured in