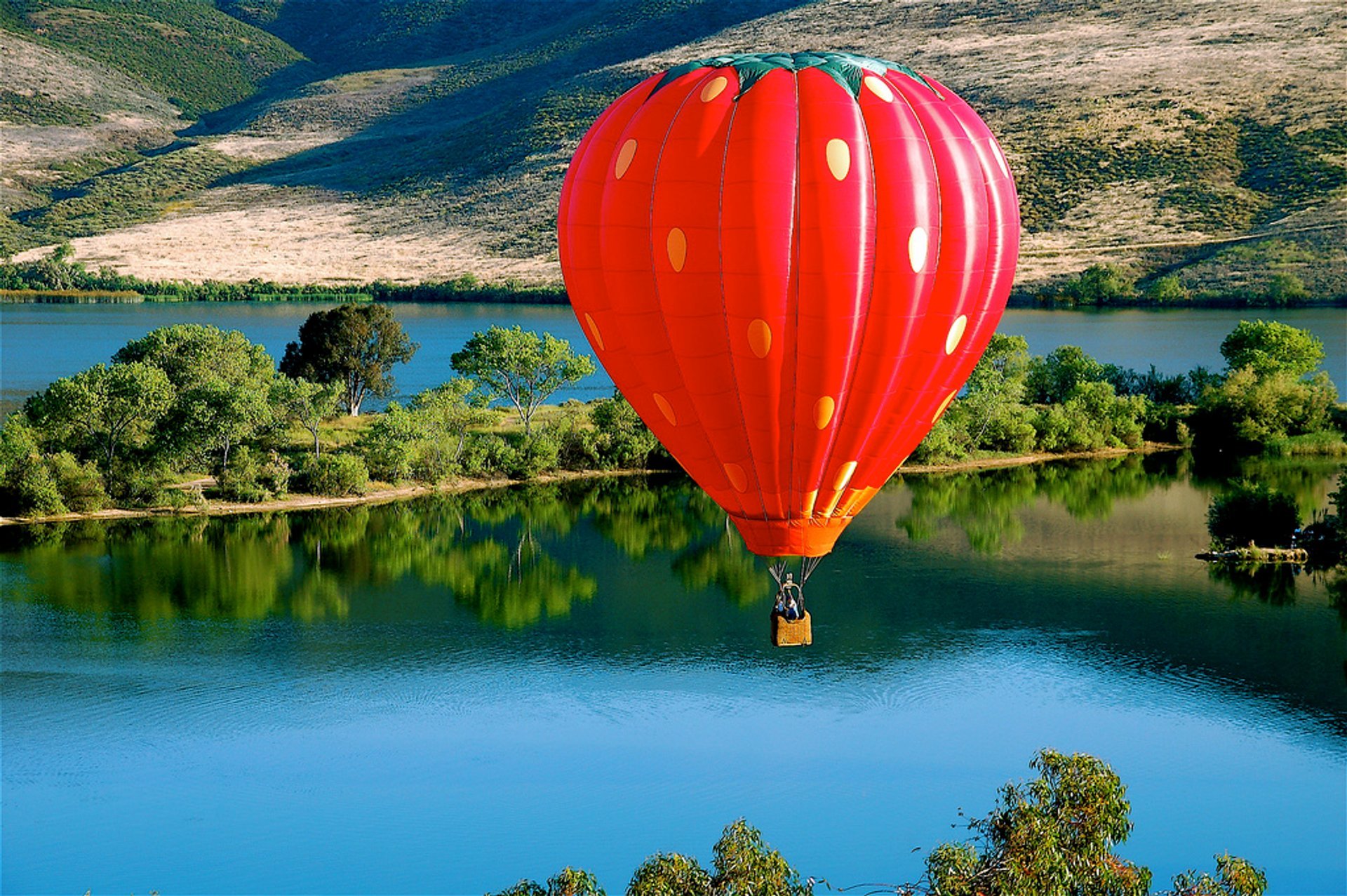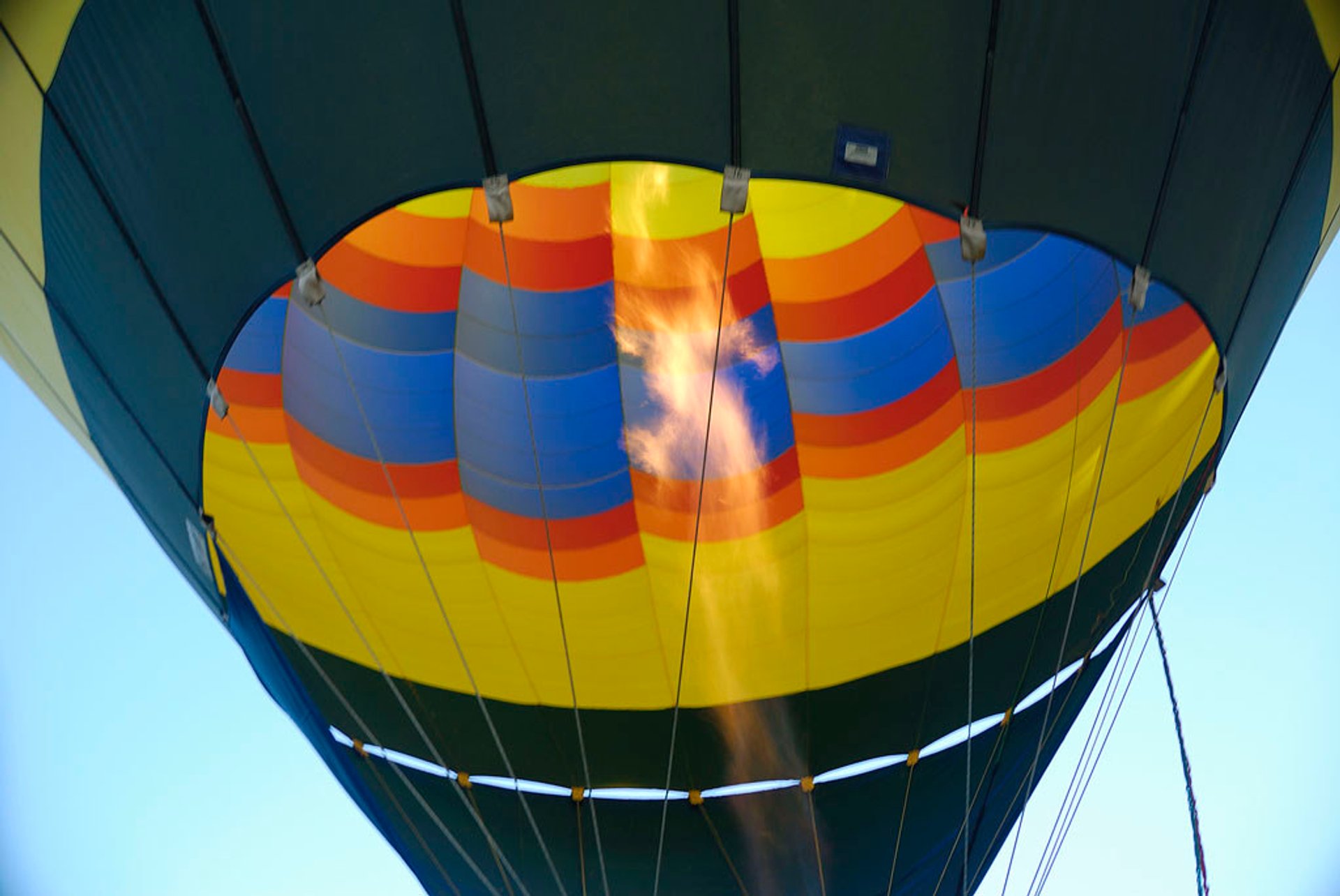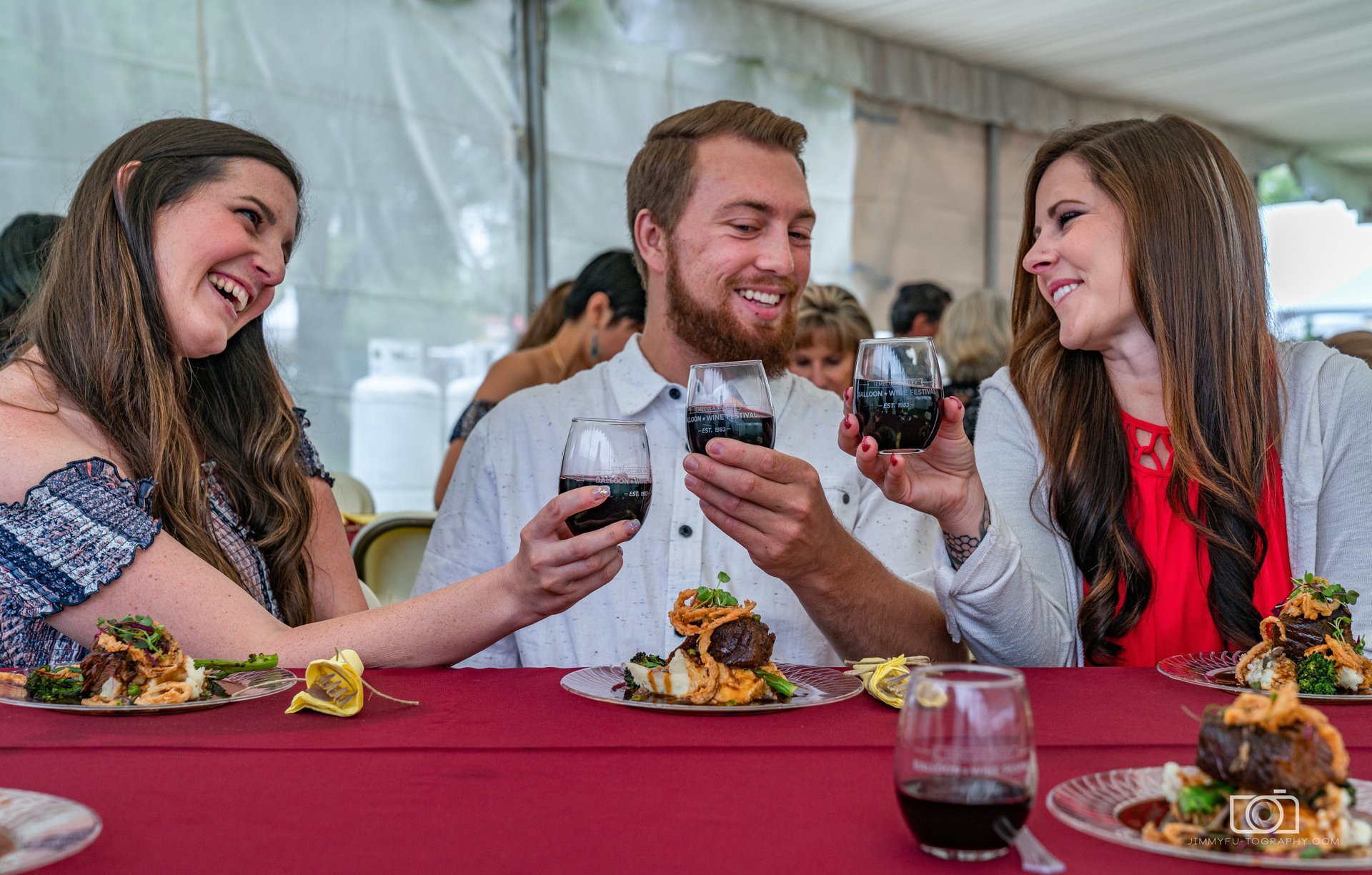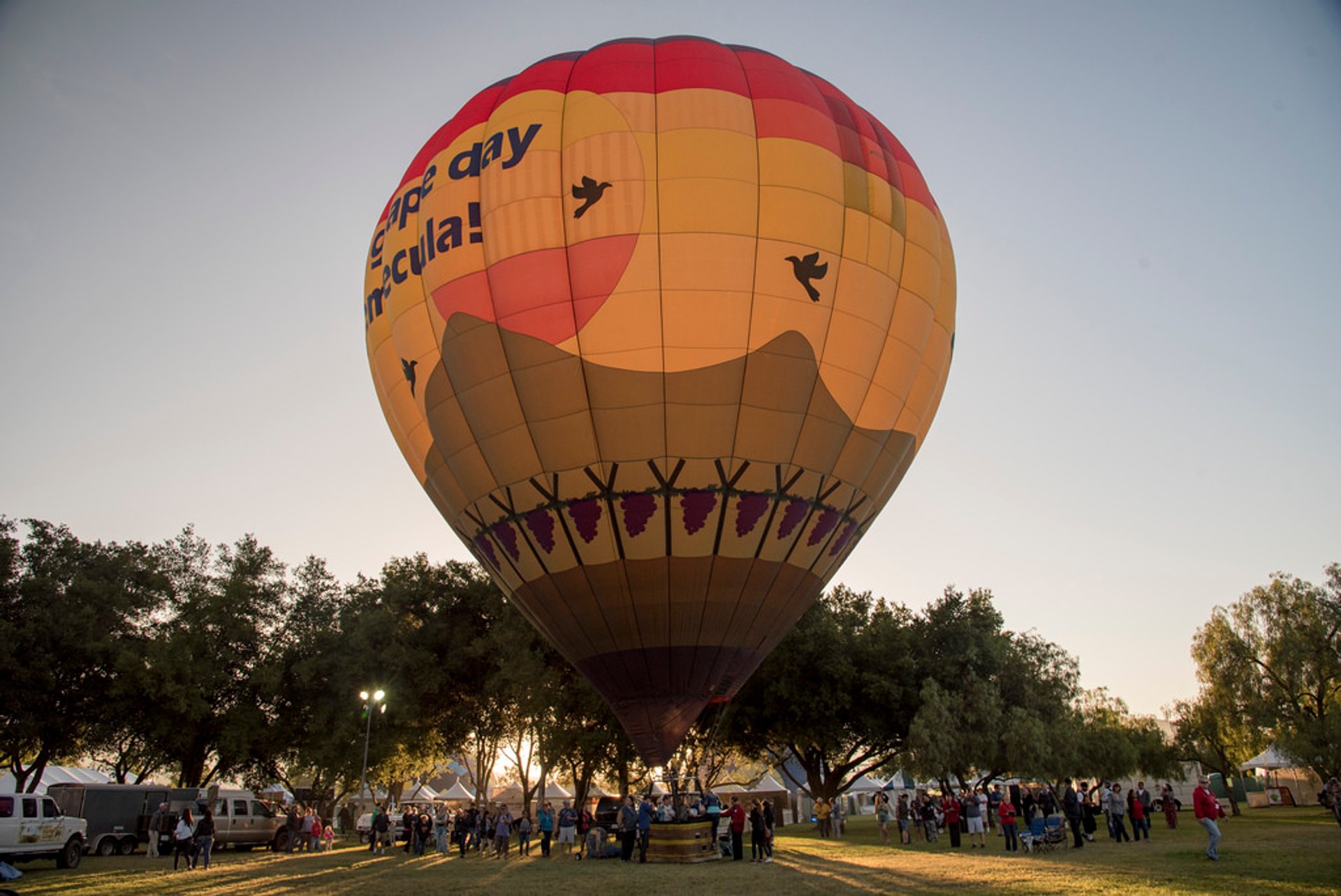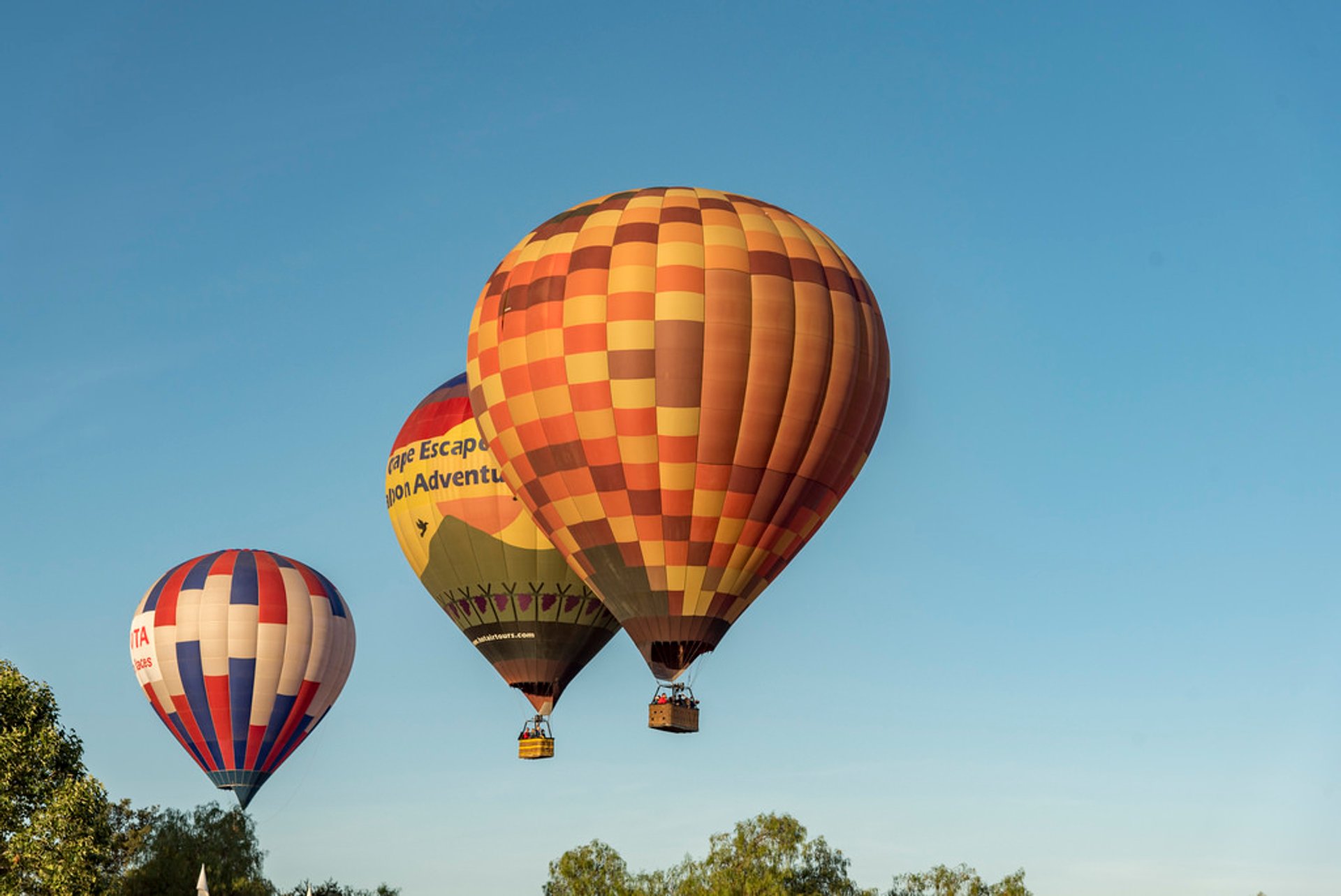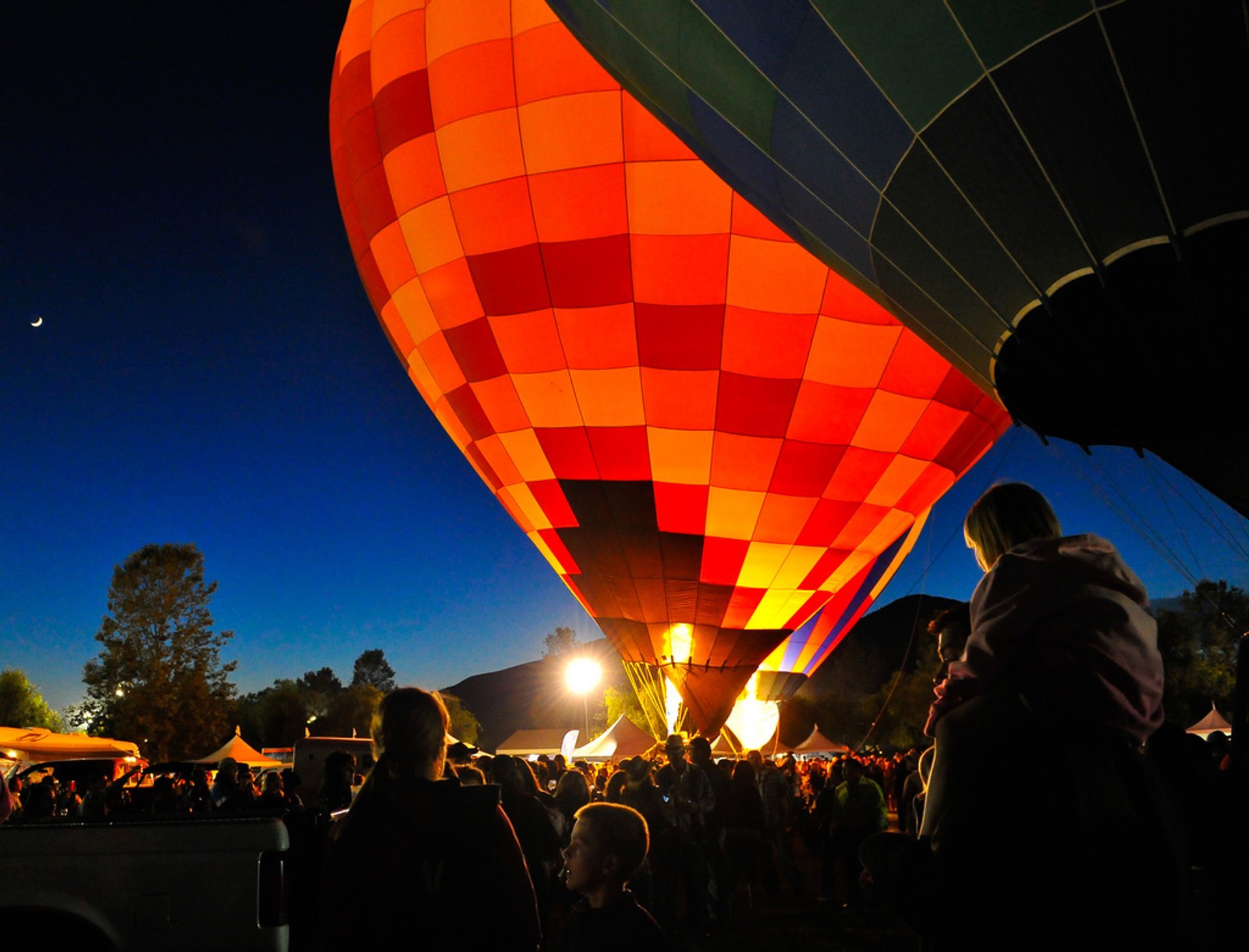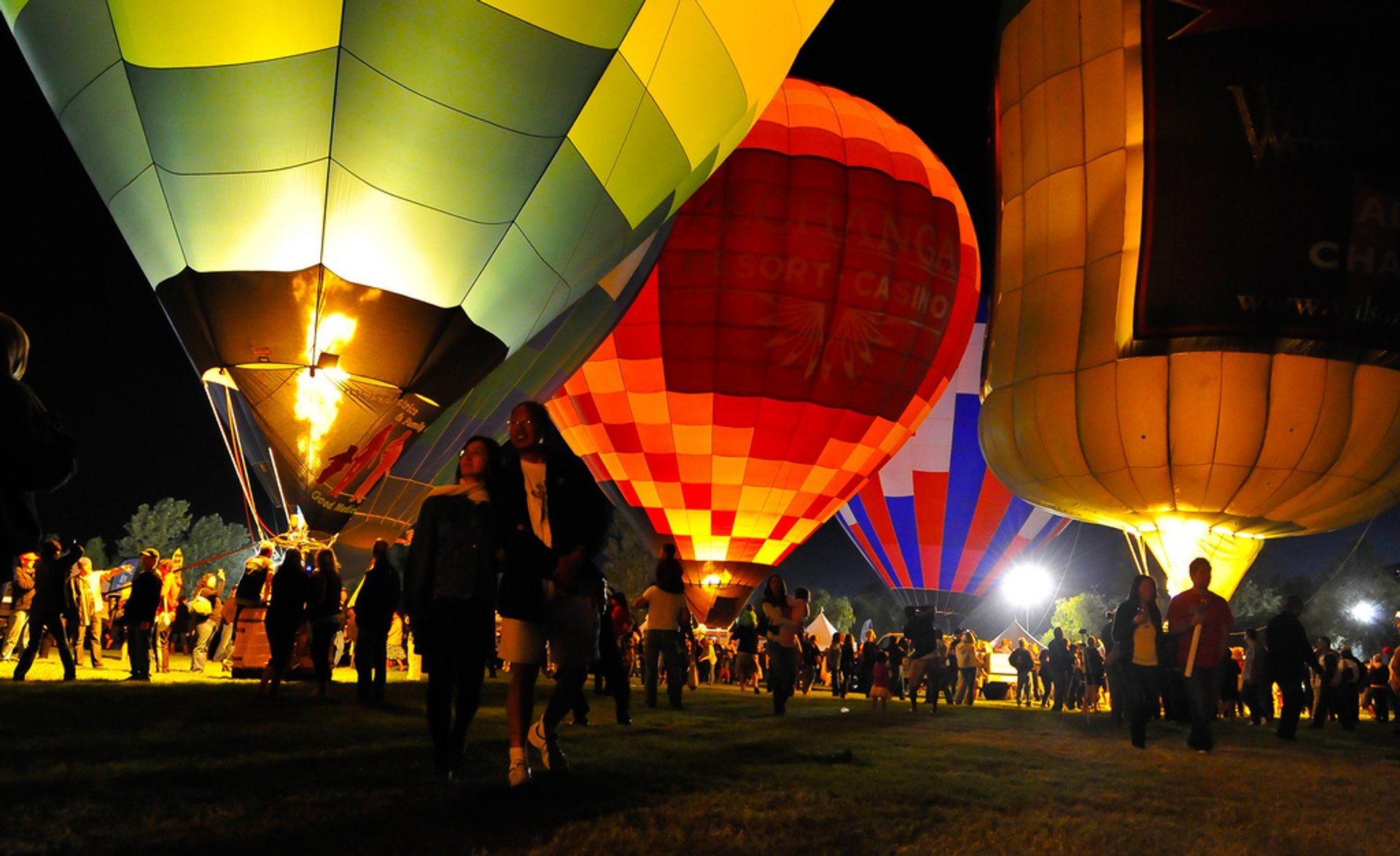 The 'Strawberry' balloon in the 2006 Temecula Valley Balloon and Wine Festival
See accommodations nearby
Temecula Valley Balloon & Wine Festival
Featured in
The Temecula Valley Balloon and Wine Festival is the annual three-day event that is usually held in late May or during the first weekend of June. The beautiful and relaxing summer festival that combines ballooning and premium wines takes place at Lake Skinner Recreation Area in Southern California. Don't miss exciting early-morning balloon launches, cozy after-dark balloon glows, and of course, wine samples from over 20 Californian wineries. There will be wine competitions, craft beer tastings, as well as food and wine pairing. Entertainment also includes live music concerts. The festival grounds also host a fair with over 150 vendors and a food court with excellent meals.
Hot air balloons are launched into the skies at 6 a.m. on Saturday and Sunday. The launch is followed by tethered rides. The flights end by 9:30 a.m. The afternoons are filled with various fun activities like wine barrel racing and wine tastings. In the evenings, you can watch glowing balloons in the air and listen to the music on the Main Stage or Wine Garden Stage. Country music is played on Friday, rock on Saturday, and jazz on Sunday. Lineups include top names like Blake Shelton, 3 Doors Down, Chris Young, Big & Rich, Bush, Third Eye Blind, Lifehouse, Daughtry, Phil Vassar, Sugar Ray, The Band Perry, Gin Blossoms, Scotty McCreery, Josh Turner, Justin Moore, Peter Frampton, and Collective Soul.
Lake Skinner Regional Park in the Temecula Valley is a picturesque hilly oasis surrounded by vineyards. The first balloon & wine festival was held here by the Temecula Valley Chamber of Commerce in 1983. Since then, it has become one of the main events for wine enthusiasts in Southern California.
Find hotels and airbnbs near Temecula Valley Balloon & Wine Festival (Map)
Temecula Valley Balloon & Wine Festival
Featured in