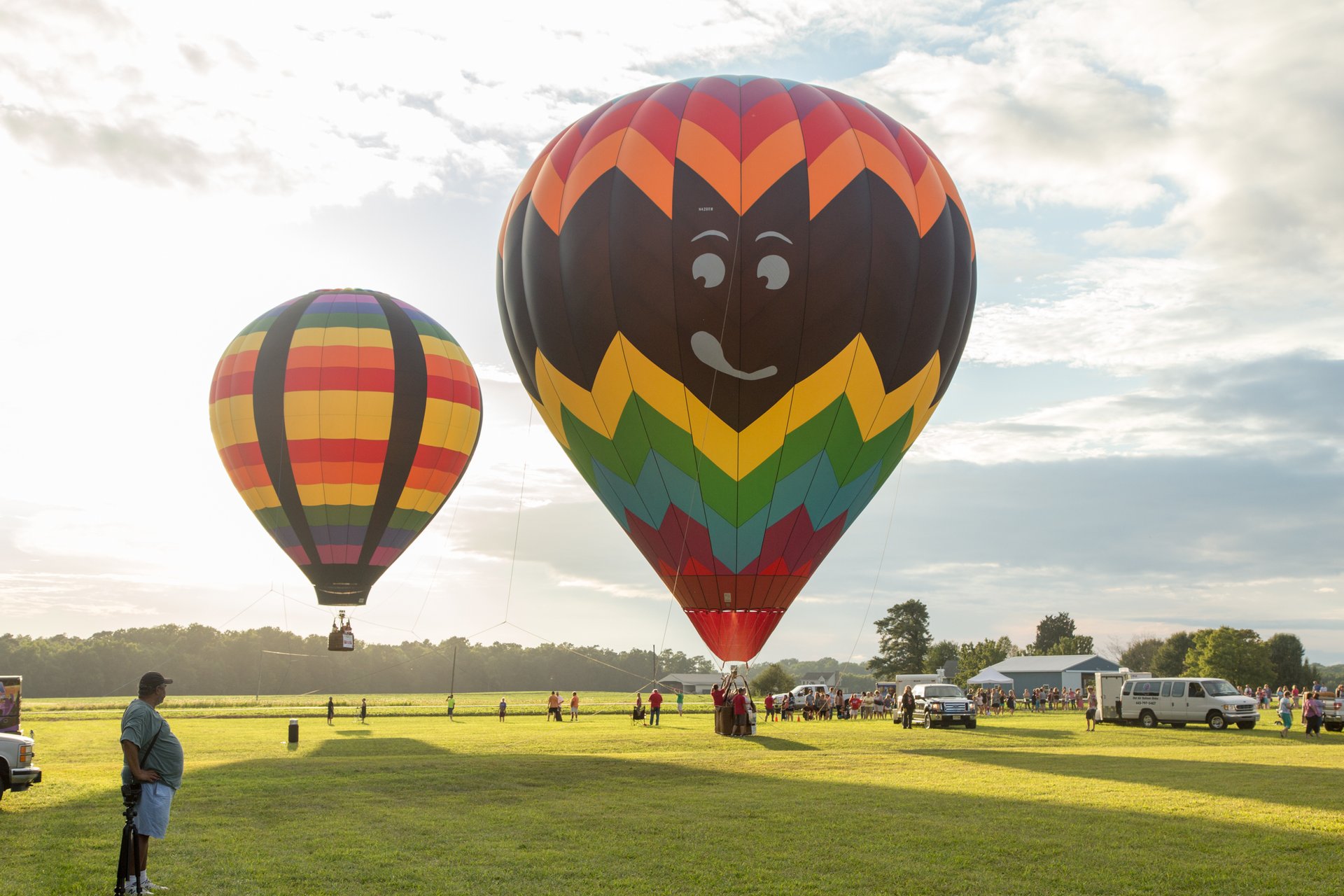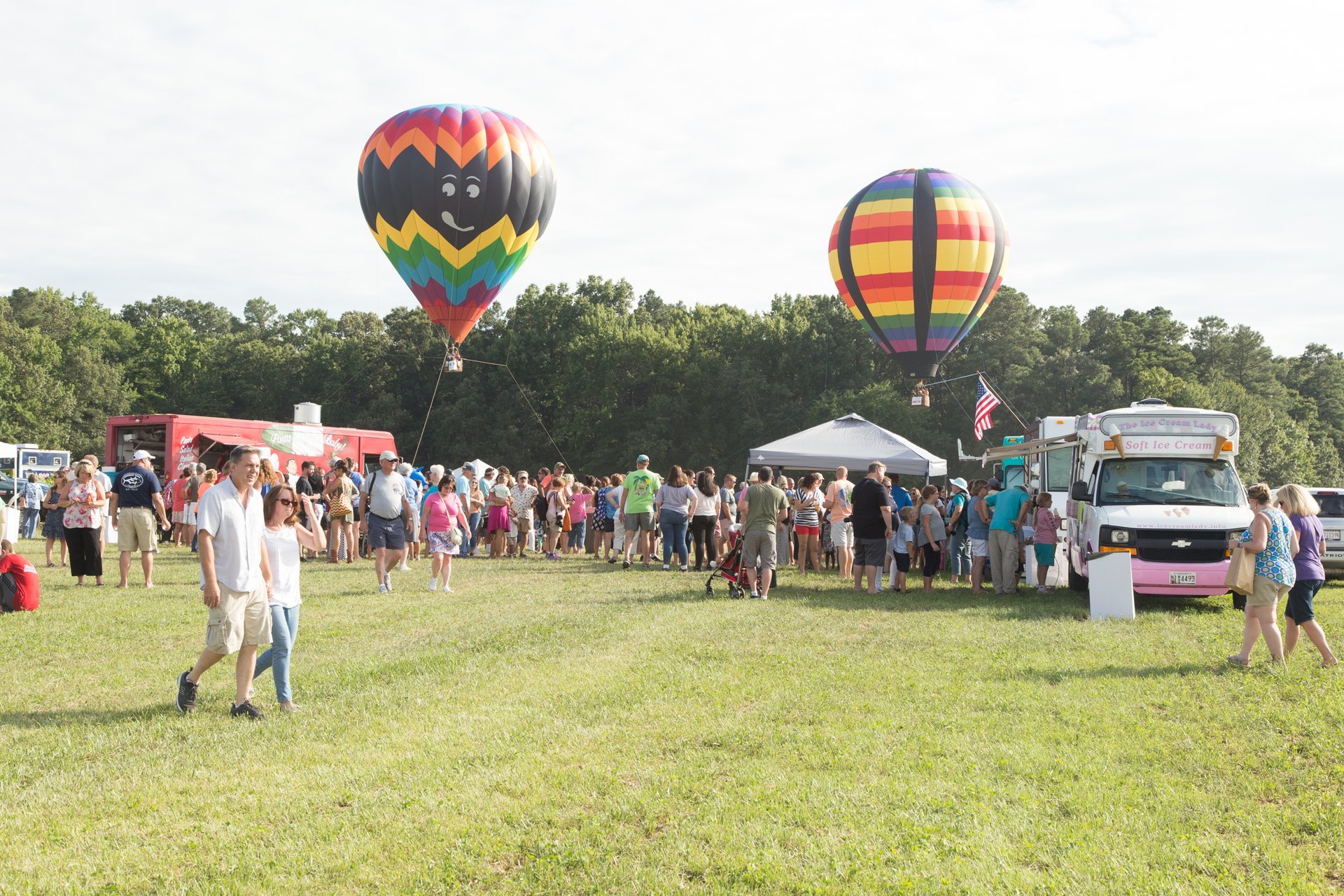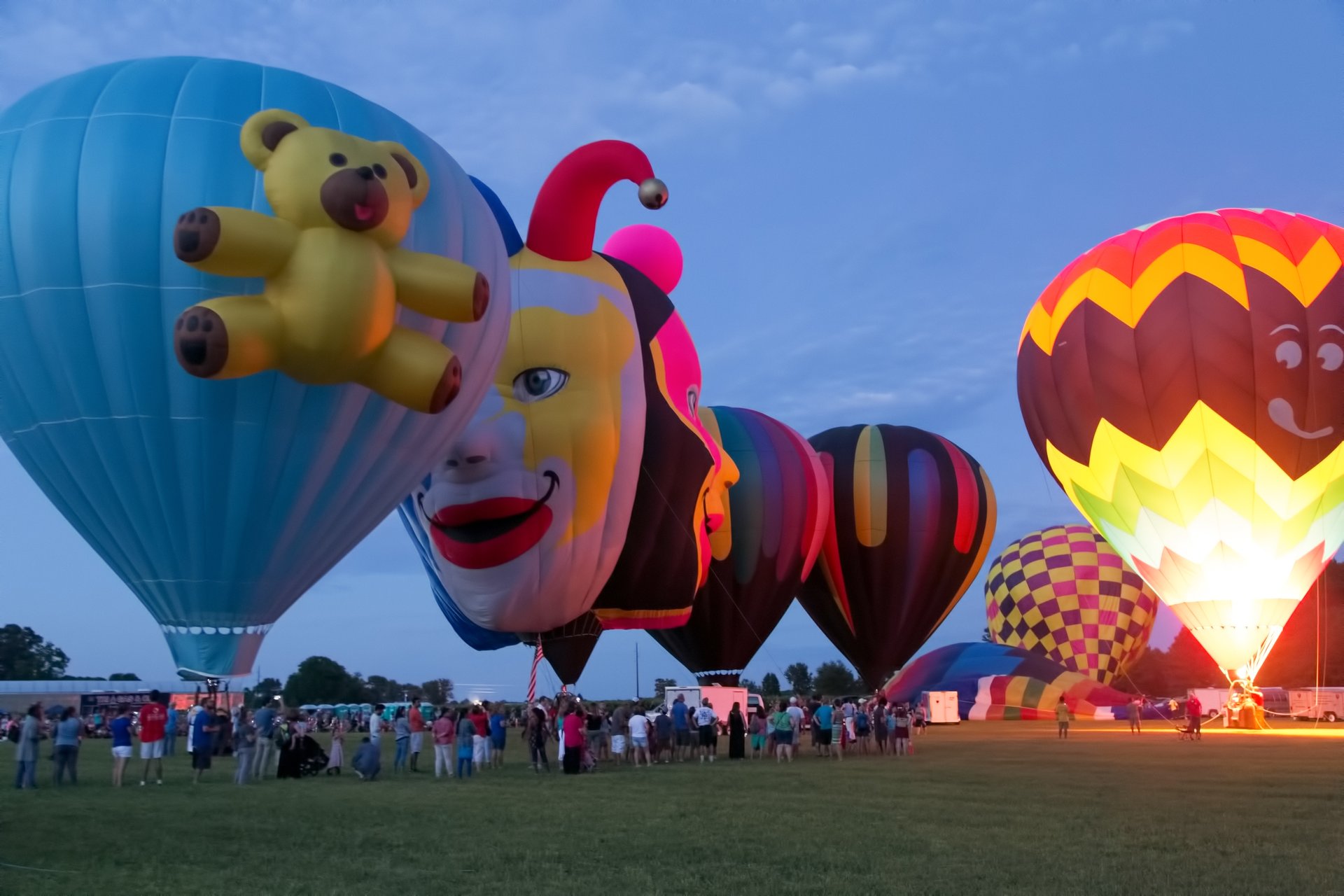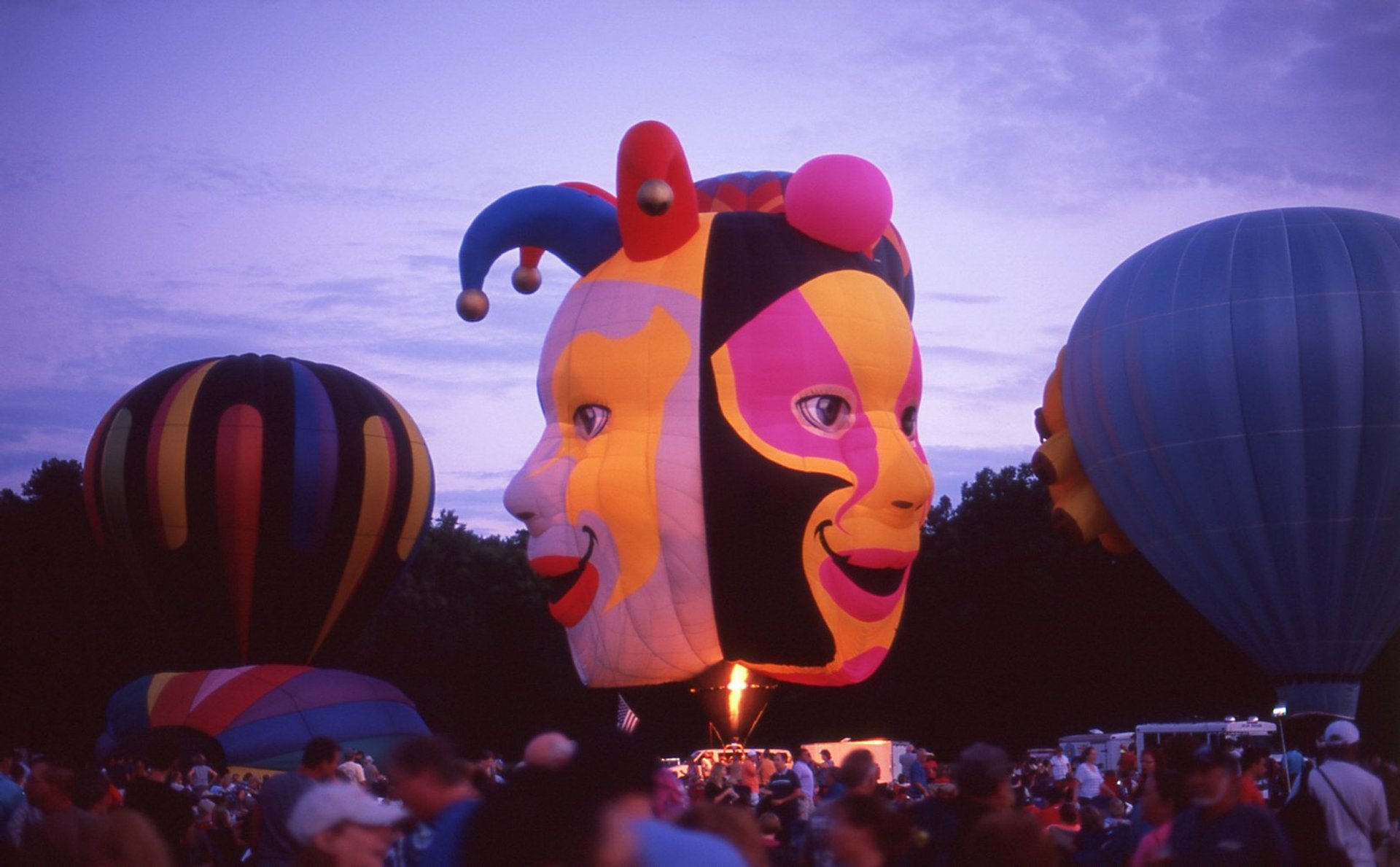 Chesapeake Bay Balloon Festival is held every summer at Triple Creek Vineyards in Cordova, Maryland. The three-day event in the picturesque Talbot County features over 20 hot air balloons, over 75 crafts and art vendors as well as over 20 food vendors that offer a wide array of meals from TexMex to ice cream. Triple Creek wines are also available. Live entertainment includes numerous bands and DJs. Children can enjoy a Kids Zone with six inflatables for all ages, a petting zoo, face painting, hayrides, and slide.
Every day of the Chesapeake Bay Balloon Festival ends with a balloon glow display with 12 balloons lighting up the night. The festival also offers regular balloon rides as well as tethered balloon rides, weather permitting. Another option is to Walk About Balloon when a giant balloon is partially inflated so children can get in and enjoy the experience on the ground.
The festival hosts a free Balloon Training Demonstration Camp for children and adults that holds hands-on demonstrations on a hot air balloon and flying basics under the supervision of experienced pilots and instructors.
Find hotels and airbnbs near Chesapeake Bay Balloon Festival (Map)