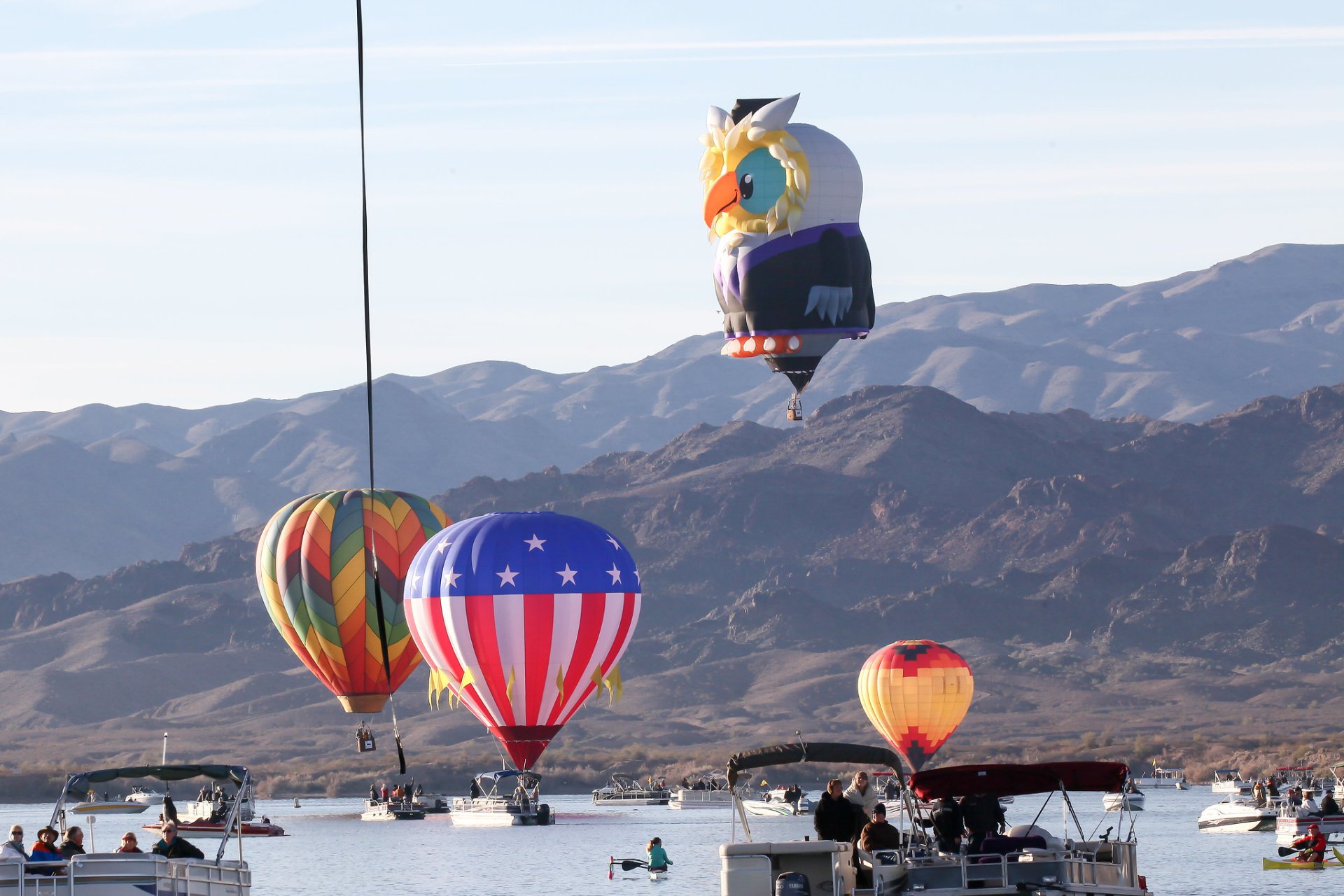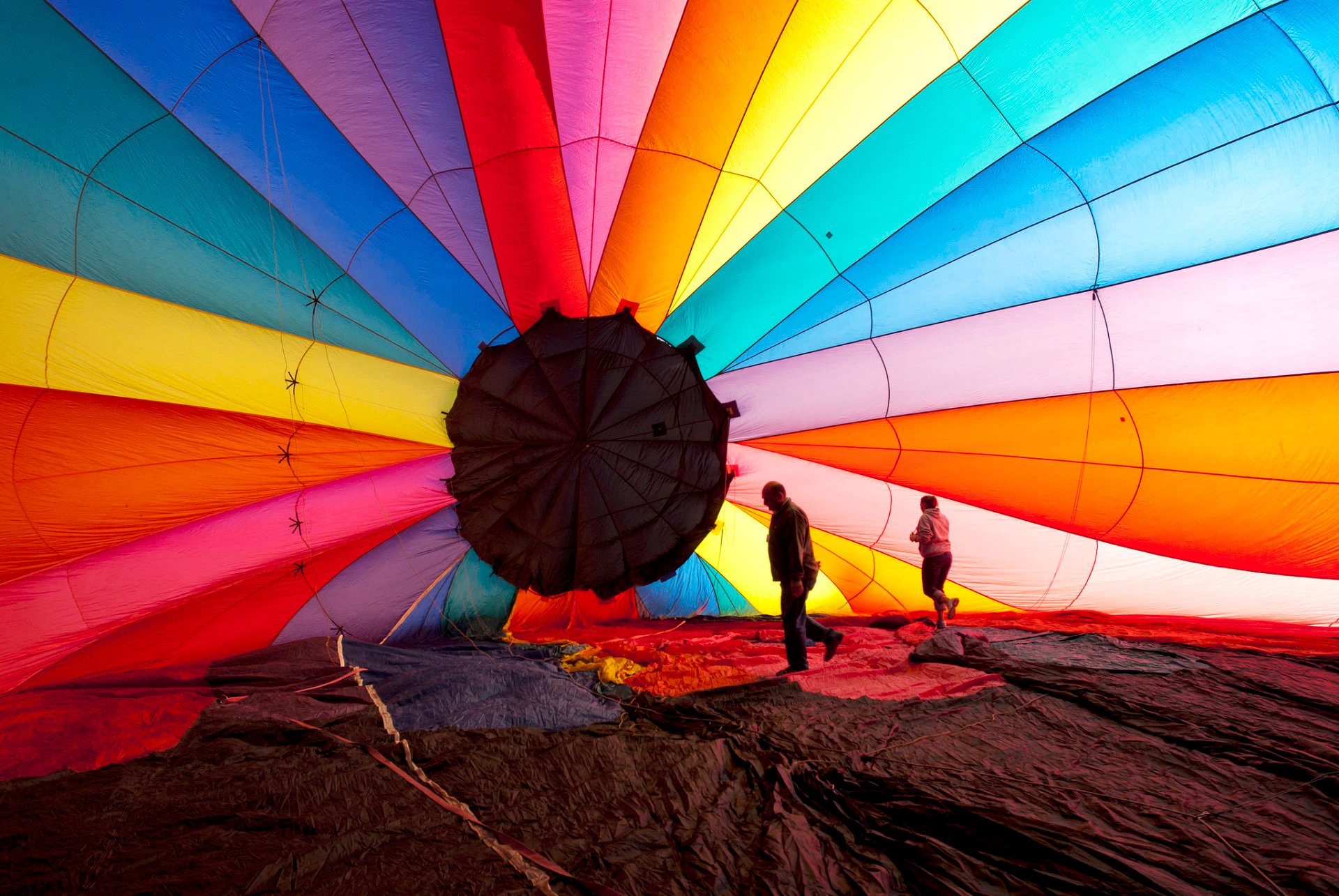 We believe that the first thing worth mentioning about Havasu Balloon Festival & Fair is that it was named one of the Top 100 Events in North America. This amazing festival features spectacular morning and afternoon ascensions to finish with the most fantastic glows at night.
Havasu Balloon Festival & Fair lasts for three days in Lake Havasu City, AZ, and has all the chances to turn your weekend into a magical non-stop performance. Early in the morning, you will be able to observe the balloon pilots and their crews inflate over 70 balloons until they are ready to fly high into the sky. More interestingly, you will have the opportunity to stroll among the many balloons on the Enchanted Island field and take the most fascinating pictures ever.
Generally, about 30,000-50,000 attendees enjoy the balloons floating over the London Bridge, around the Bridgewater Channel, and Lake Havasu City every year. You can bring a blanket or a chair and have an unforgettable time in the expansive balloon field and vendor area. The general admission is $20 per person; the fan zone costs $70 for a 4-day pass and $30 for a day pass; parking is free of charge. There is a separate gate entrance to park along the Bridgewater Channel for free and enter through the beach for those who arrive by boat.
In addition to the breathtaking balloon festival, you can also rejoice in multiple activities, such as a balloon night glow, 5K run, dog shows, arts and crafts, kids' events, live stage bands, food vendors, and many more. You can get more information about the festival and its activities on the official website in the External Resources below.
Find hotels and airbnbs near Lake Havasu Balloon Fest (Map)