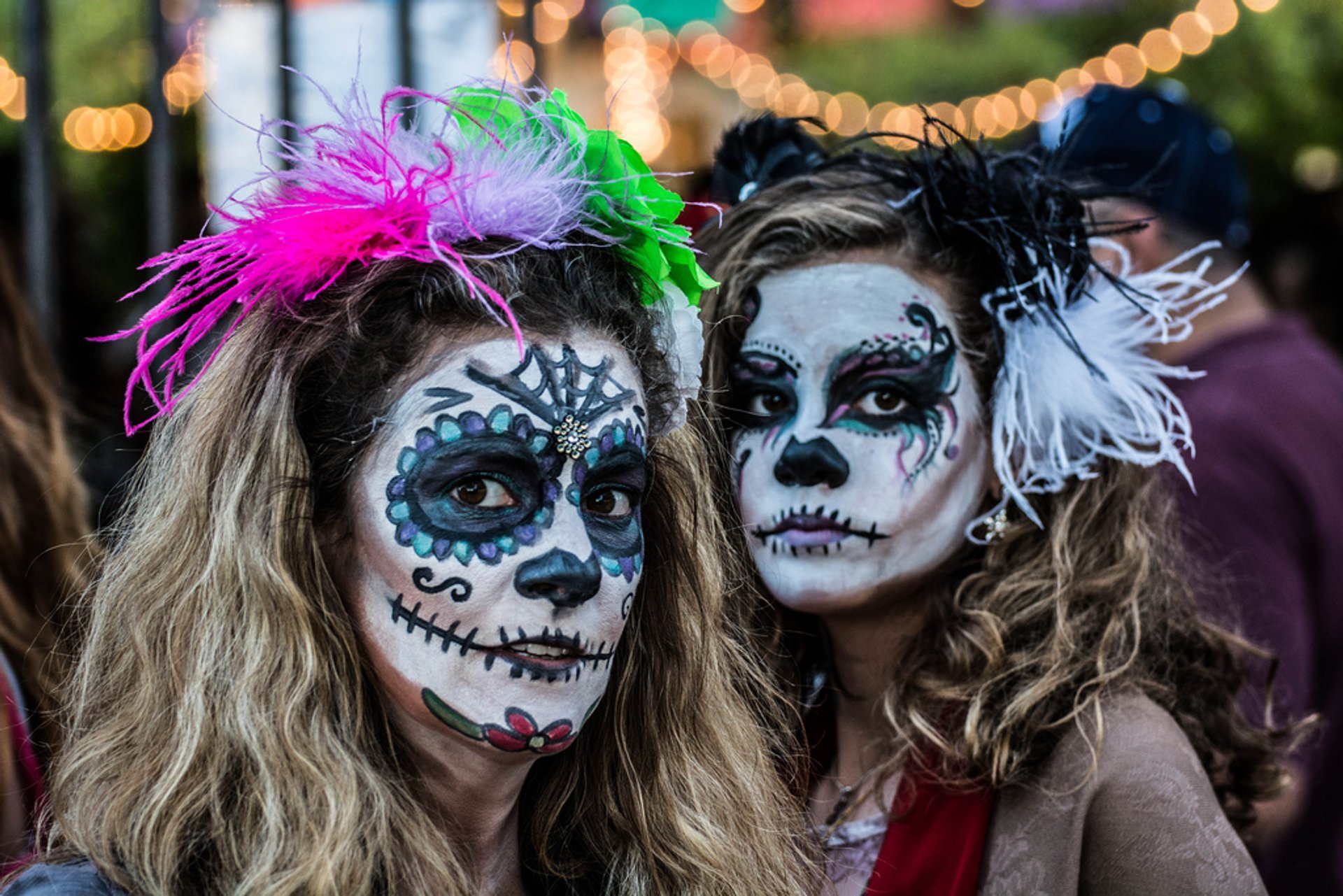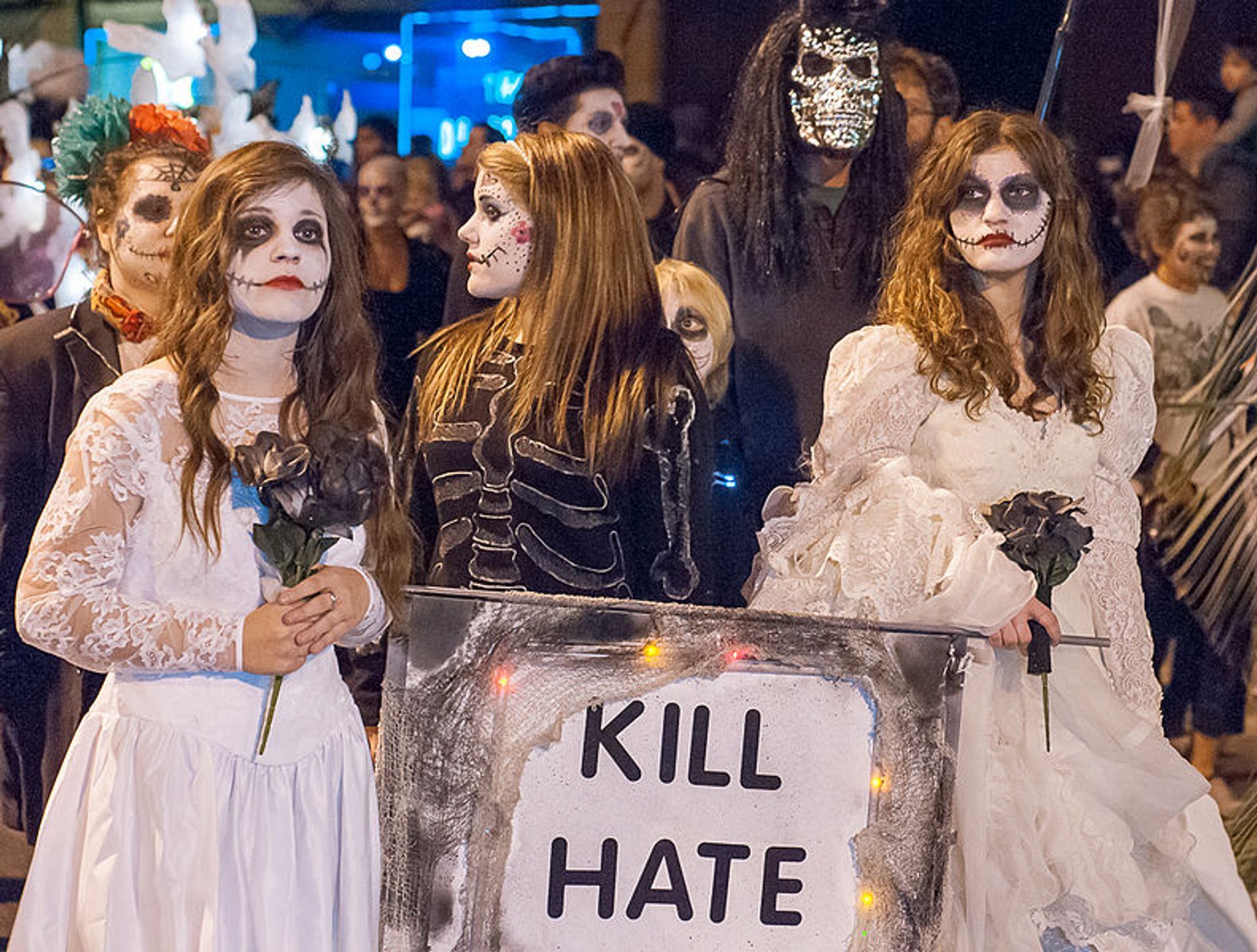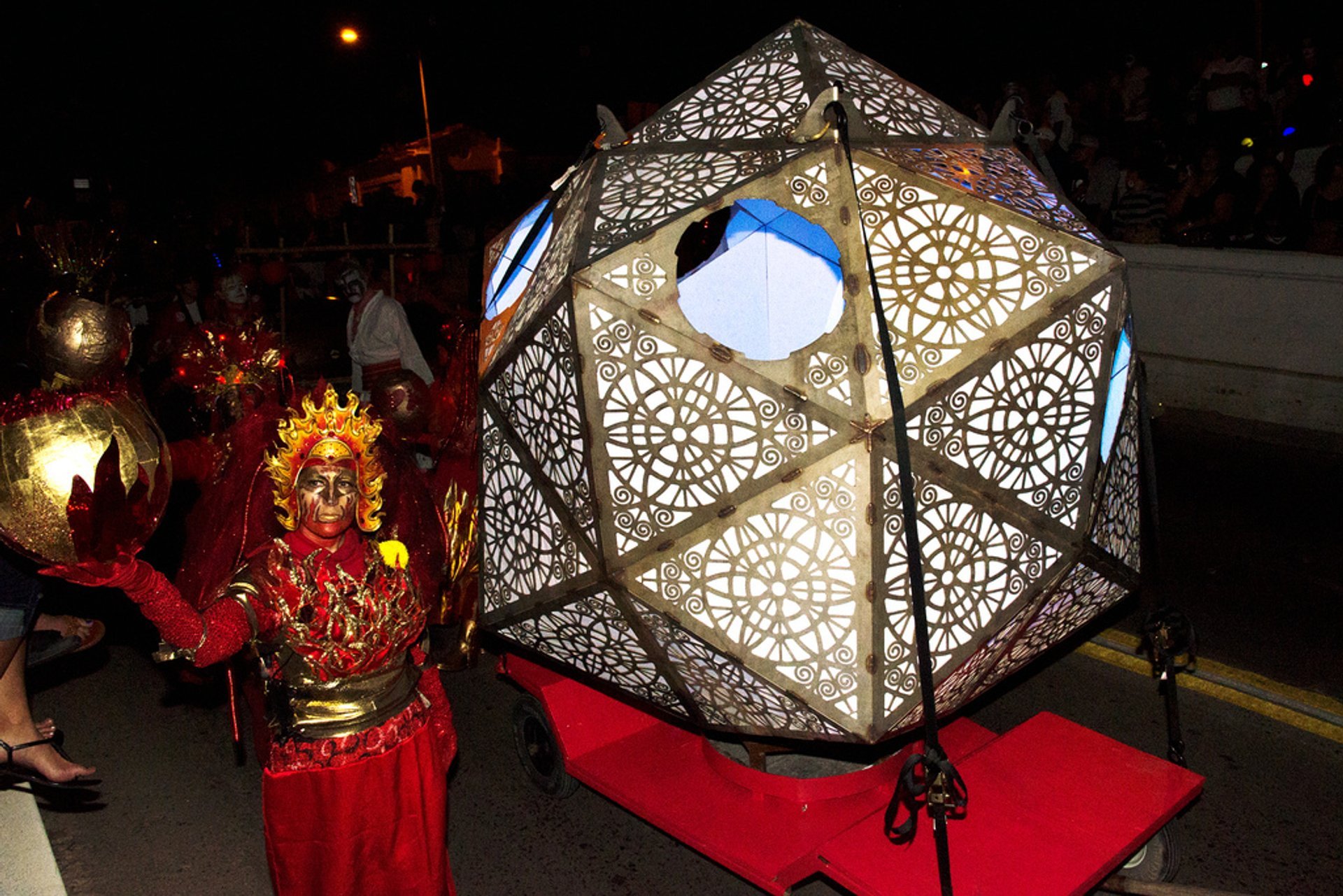 One of the most important and unique public ceremonies in North America is held annually at the beginning of November in Tucson, Arizona. People of all cultures gather to remember those who have passed away. Over 150,000 participants usually wear costumes, paint their faces, carry candles and honor the dead during the 3 km long procession through the city streets.
Some of the participants come to honor their relatives or beloved ones, other pray for the victims of violence and various diseases. At the front of the procession there is a huge Urn, which is filled with prayers, hopes, wishes and messages, usually followed by the escort of police and Urn Ambassadors. These are people, who walk near the Urn and pass the messages from the attendants. If you haven't got the written message, you can ask them for a paper and pencil.
The whole ceremony ends, when the Urn is set on fire. The commemorative event features lots of installations, various performers, and large number of decorated altars. You can also find here various food trucks and restaurants' special creative dishes.
Find hotels and airbnbs near All Souls Weekend in Tucson (Map)