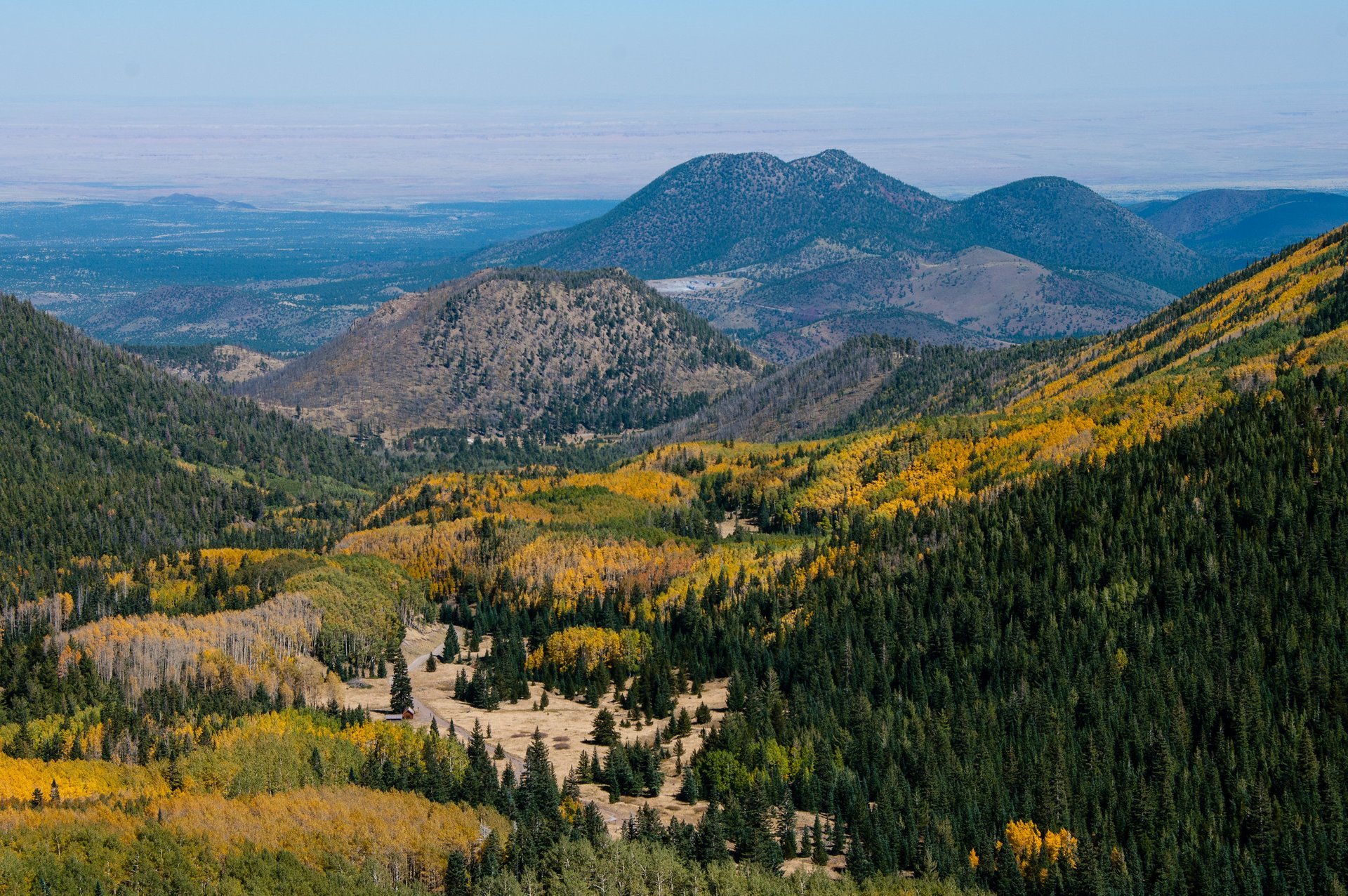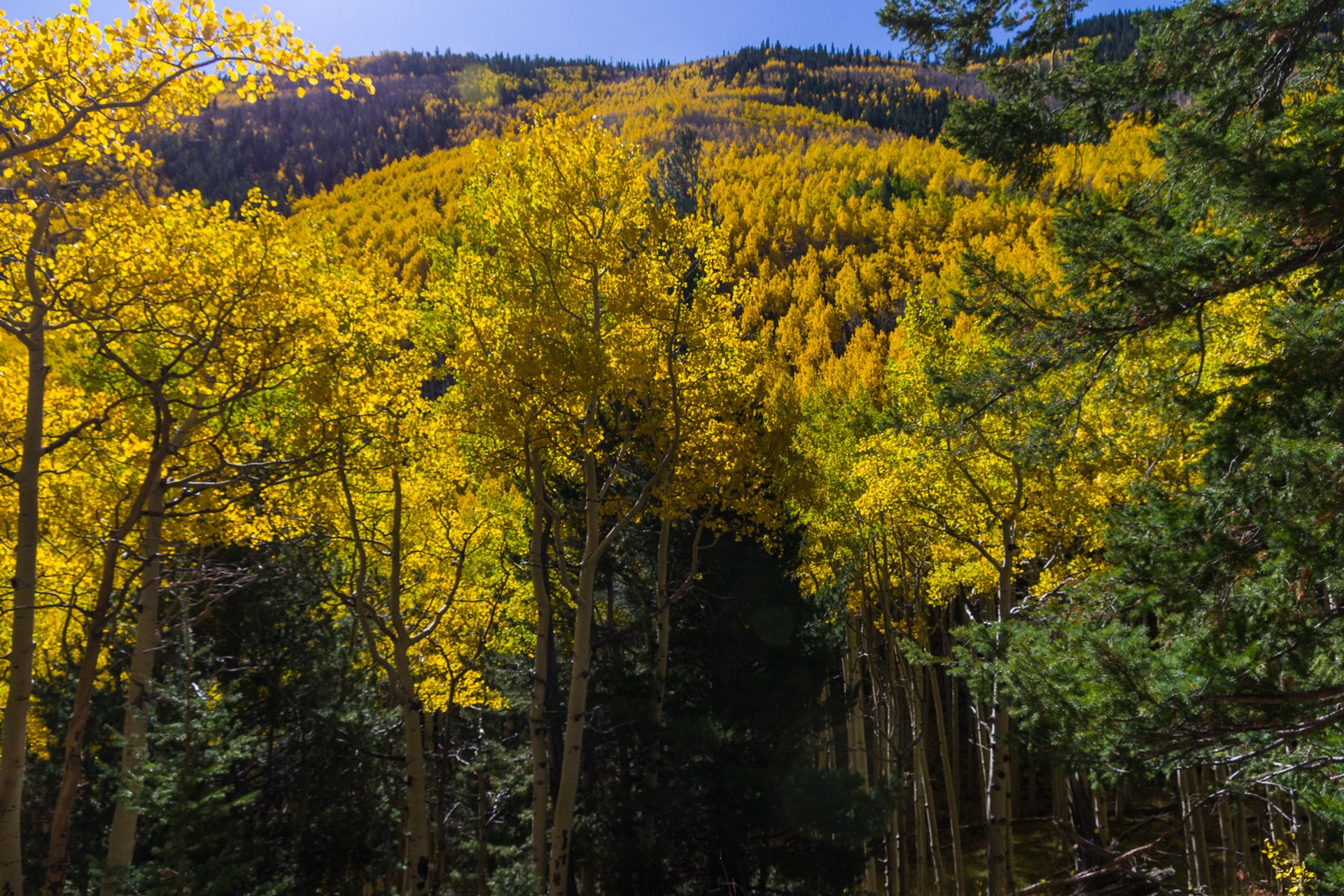 The Inner Basin Trail ascends from Lockett Meadow into the caldera of the San Francisco Peaks, an extinct volcano and home of the tallest peaks in Arizona
Arizona Fall Colors
Featured in
Yes, Arizona is a hotspot for viewing fall colors. You might have an image of Arizona as a desert area, but the Copper State boasts some truly picture-perfect autumnal landscapes. Northern Arizona's mountains are dotted with yellow aspens in fall. Lower elevations are home to a variety of trees: maples and oaks that turn red, bronze, and orange.
Best time to see Arizona fall colors
Arizona has a very long and spectacular fall foliage season which starts in late September up in the mountains and lasts through the end of November in desert areas. Sometimes trees keep their colors well into December, weather permitting.
Best places to see fall colors in Arizona
The Flagstaff area is perhaps the most popular leaf-peeping destination in Arizona. Coconino National Forest is especially scenic in the fall due to lush aspen groves. Take the scenic Aspen Nature Loop near the base of Arizona Snowbowl ski resort, an easy 1.8 mi (2.8 km) hike. Enjoy the stunning views of the San Francisco Peaks covered by aspens. Inner Basin Trail is one of the most popular hikes near Flagstaff. Yellow aspens are very showy with evergreens on the background along this 3.4 mi (5.4 km) route. If you decide to visit the Grand Canyon, fall is an excellent time! The North Rim features lots of aspen groves, especially in the Kaibab National Forest. The scenery composed of red rocks and colorful trees is simply breathtaking. Another fall foliage spot is the White Mountains, located in the Pinetop-Lakeside area, in eastern Arizona. Several lakes reflect the foliage beautifully, which makes them a great spot for fall-time photography or picnics.
Arizona fall colors map
In the section below, you can find a map with top places to see fall foliage in Arizona and accommodations nearby. Book your stay in advance to enjoy the fall colors season in peace.
Find hotels and airbnbs near Arizona Fall Colors (Map)
Arizona Fall Colors
Featured in