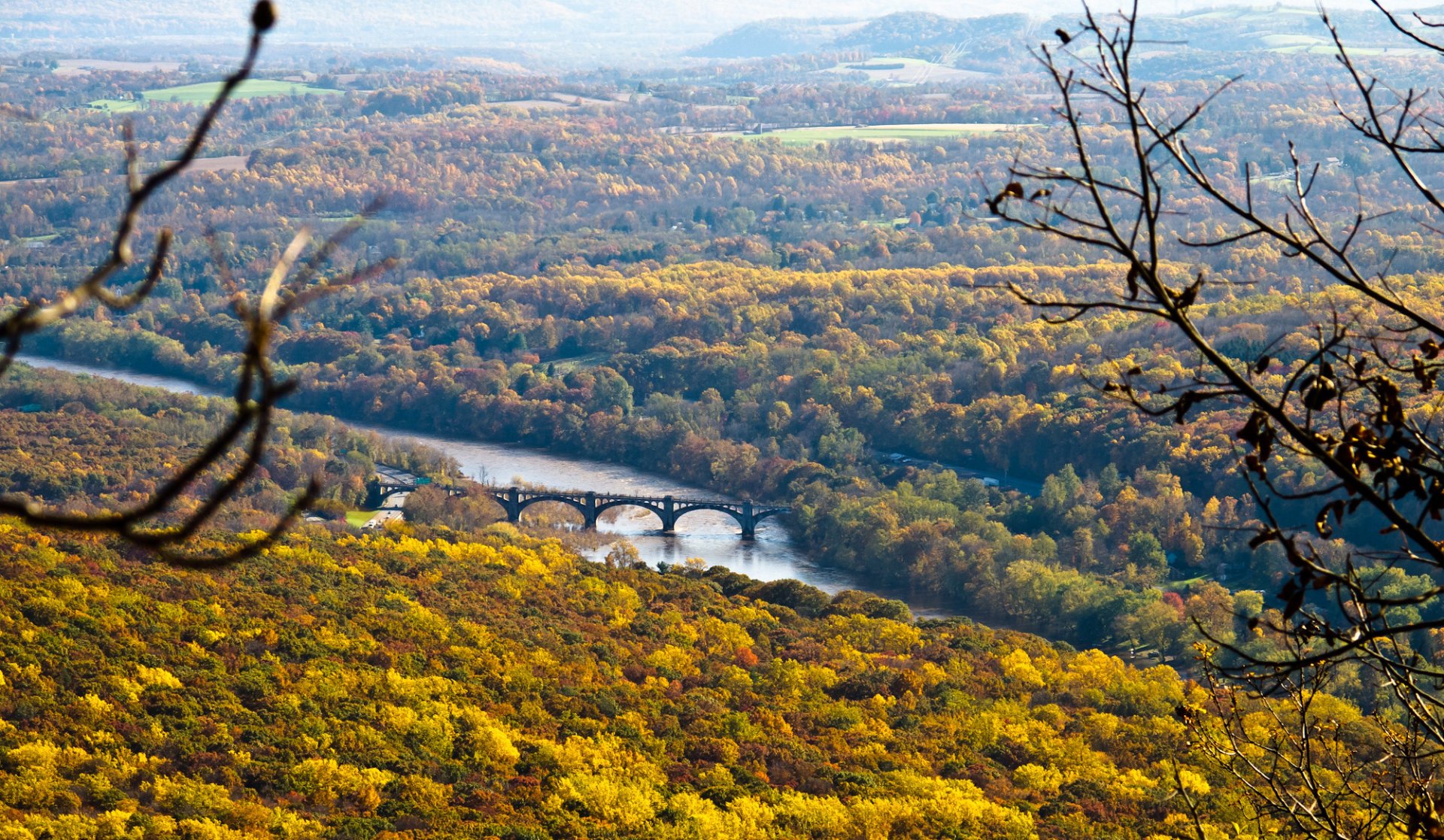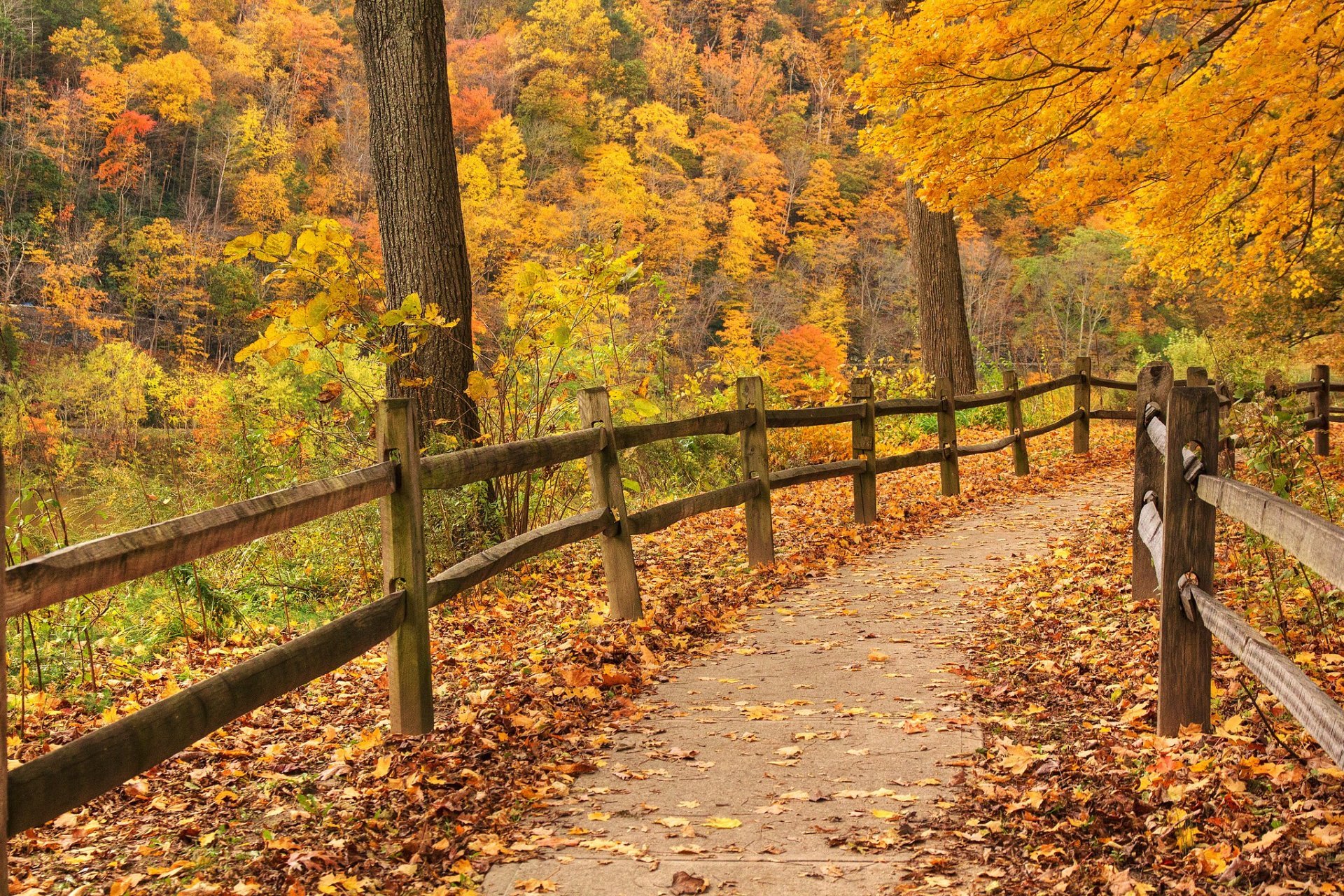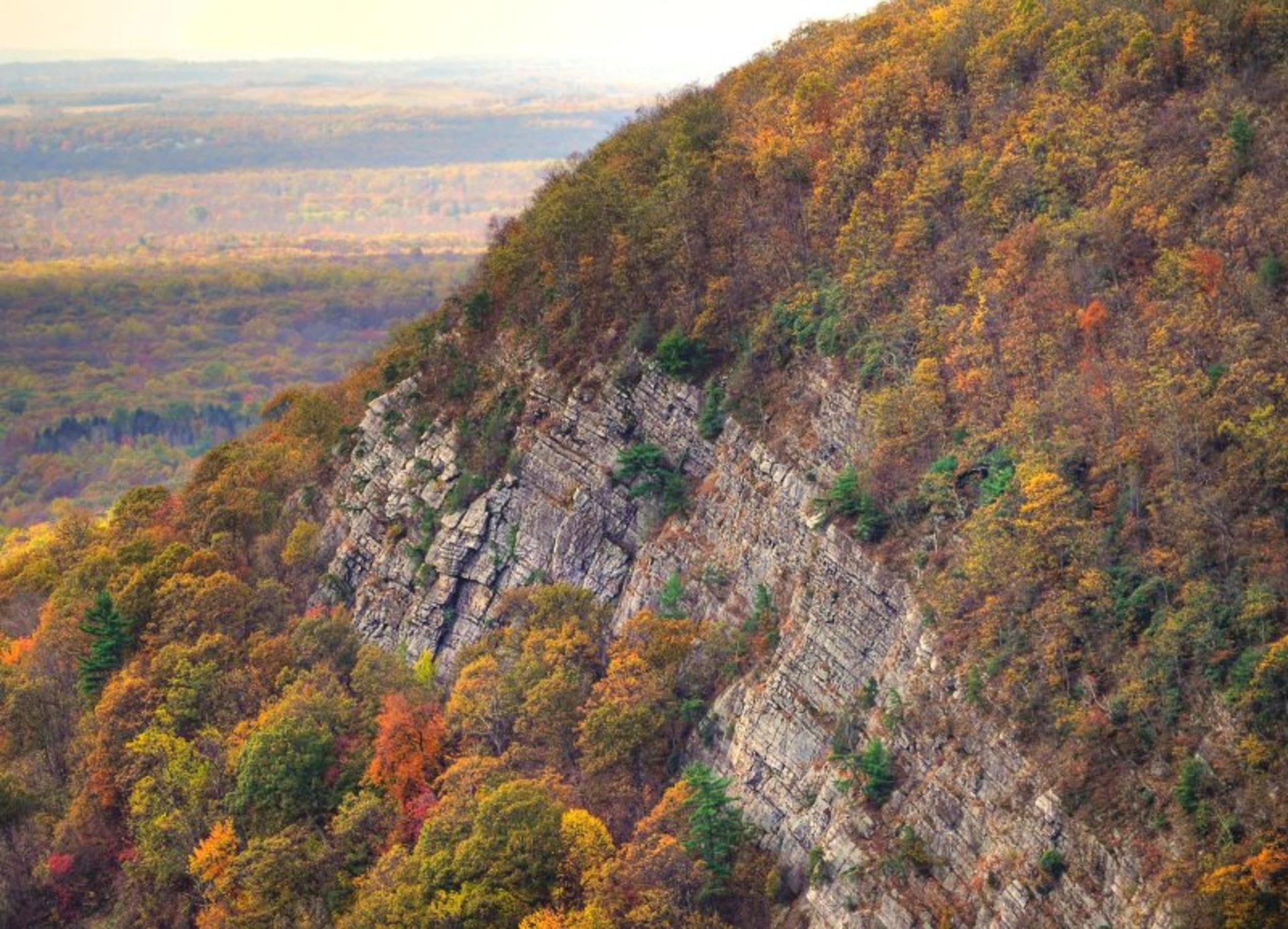 See accommodations nearby
Delaware Water Gap is tucked within the confines of the Pocono Mountains and straddles the border between Pennsylvania and New Jersey. With 70,000 ac (28,300 ha) and over 150 mi (240 km) of hiking trails, the area offers countless breathtaking views to behold, especially during the fall foliage season. The fiery display starts around late September, but the best colors explode in mid-to-late October.
If you prefer to enjoy spectacular beauty from the comfort of your car, opt for Route 209 from Jim Thorpe across Stroudsburg, Bushkill, and Dingmans Ferry. Take your time for a picturesque stop by Betlzville State Park or any other eye-catching spot along the scenic drive.
Hiking is an excellent alternative for leaf peepers who'd love to take in fall vibes at a more leisurely pace. The most popular trails include Mt. Minsi, Mt. Tammany, and numerous waterfalls. But feel free to explore other paths along the Delaware River gorge, and you might discover a new favorite place for yourself.
When planning a getaway in Delaware Water Gap Recreation Area, remember that weekdays are less crowded than weekends. Also, check with the park website or Facebook for the accurate operating hours which might vary for different sites. Make sure that you bring all you need for a safe and enjoyable visit, as you won't be able to buy drinking water, food, or other supplies in the park. If you wish to stay overnight, examine the Delaware Water Gap Fall Foliage map for hotels nearby, or have a look at the available campgrounds.
Find hotels and airbnbs near Delaware Water Gap Fall Foliage (Map)