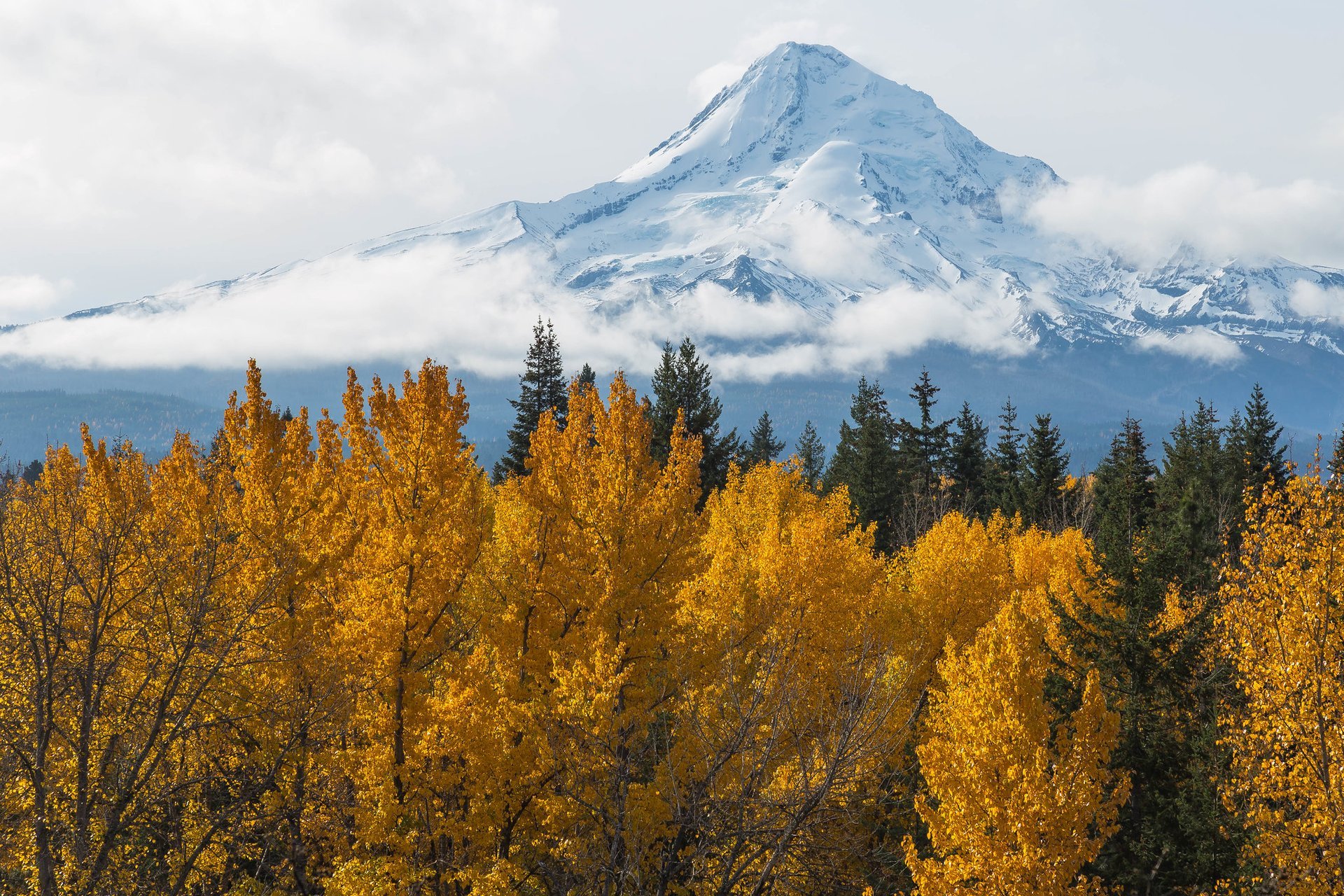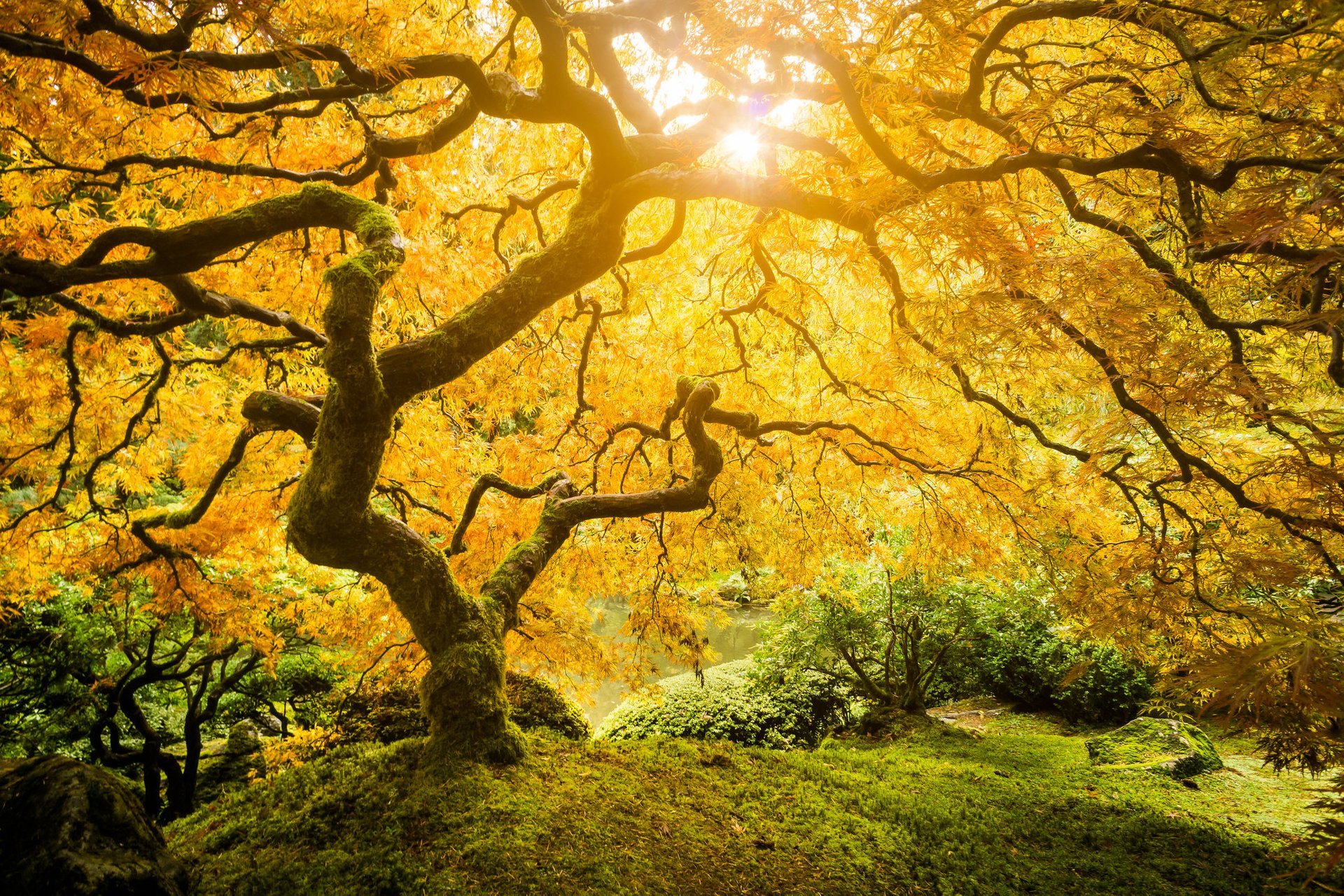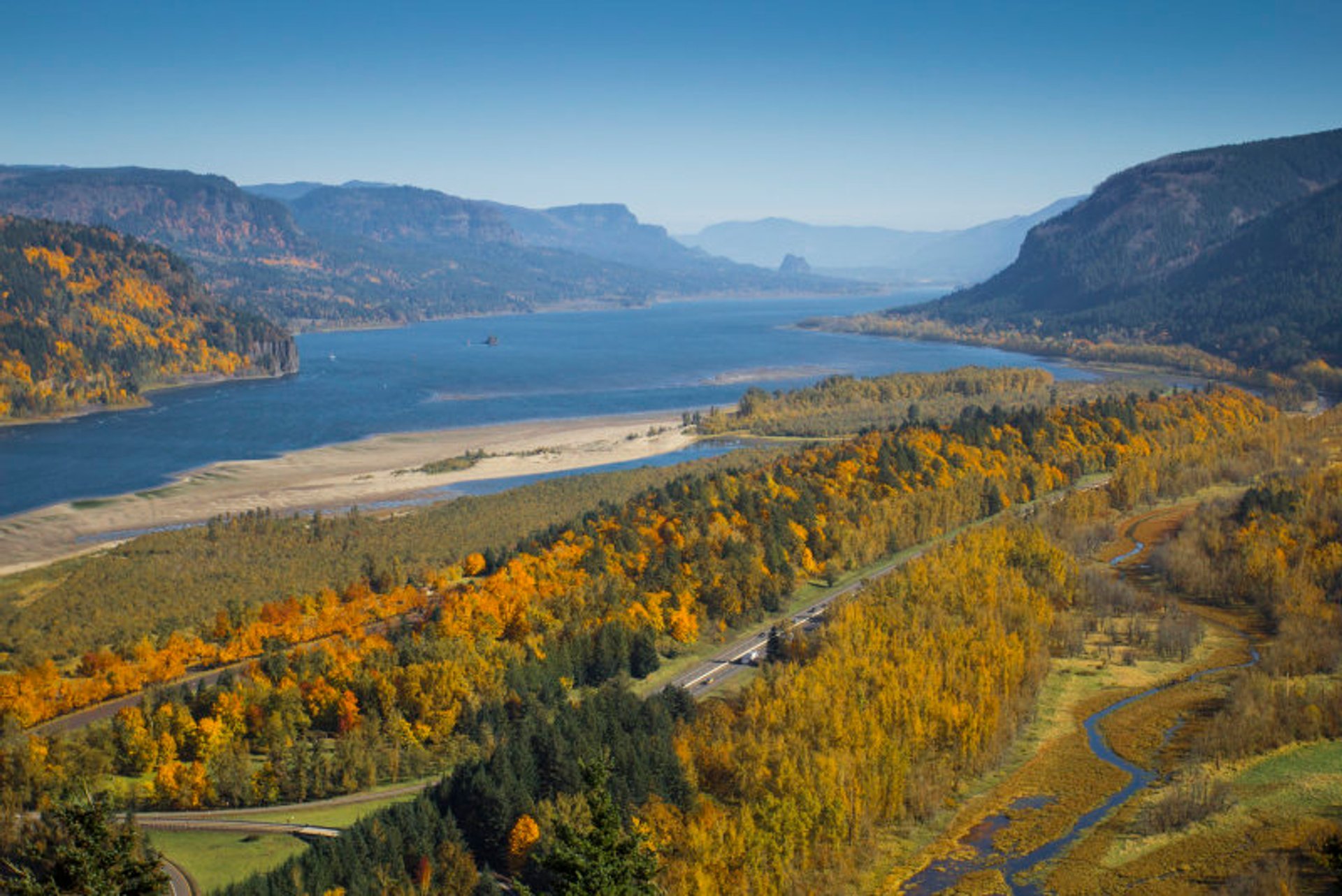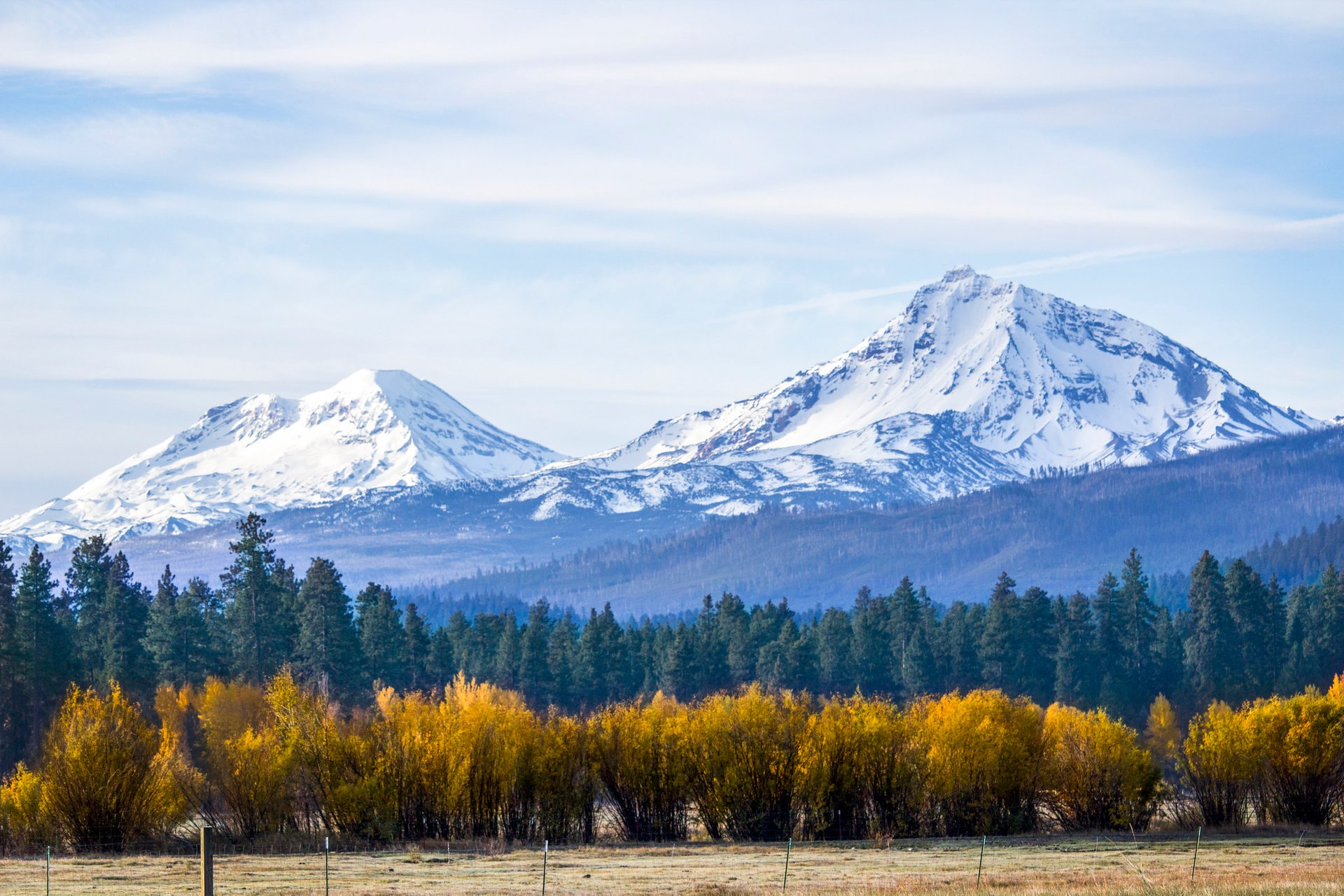 Mount Hood with fall foliage
Oregon is the third greenest state in the USA, which means that forests never end here. Even though the majority of trees are evergreens, like Douglas fir, the state still looks spectacular in the fall. Red alder, pacific dogwood, and vine maple bring in scarlet notes, bigleaf maple and cascara provide rich yellow, while Oregon white oak adds bronze to the picture. The best time to see fall foliage in Oregon is October. The trees usually start to turn in late September, reaching peak color by mid- to late October. In northeastern Oregon, fall colors can be observed in early and mid-November.
Best places to see fall foliage in Portland
Washington Park is the best place for a leisurely fall stroll in Portland. Due to a huge variety of trees from different regions of the world, the park looks stunning during the change of seasons. Stop by Hoyt Arboretum to see rare tree species or relax in Portland's Japanese Garden while viewing its perfect symmetry and color combinations. Forest Park features more native flora like bigleaf maple, which pops up with bright yellow on the background of evergreens. The park's Maple Trail Loop is a must-see during fall.
Best places to see fall foliage in Oregon
To see more fall colors, you have to head east from Portland and visit the Columbia River Gorge National Scenic Area, located along Interstate 84. The stretch of the road known as Columbia River Highway is the most scenic part. Crown Point Vista House in Corbett offers one of the best panoramic outlooks. And at Multnomah Falls you can take an Instagram-perfect picture of the most recognizable waterfall in the state. For more breathtaking views travel south of Hood River on Mount Hood Scenic Highway. Stop to snap some pictures of Mount Hood and the beautiful valley surrounding the Hood River. Keep driving south to make more amazing pictures of waterfalls surrounded by fall foliage. Silver Falls State Park near Salem is famous for its rich yellow and red palette thanks to vine maple and red alder. The Trail of Ten Falls is perhaps the most beautiful fall hike in the park.
Find hotels and airbnbs near Oregon Fall Colors (Map)