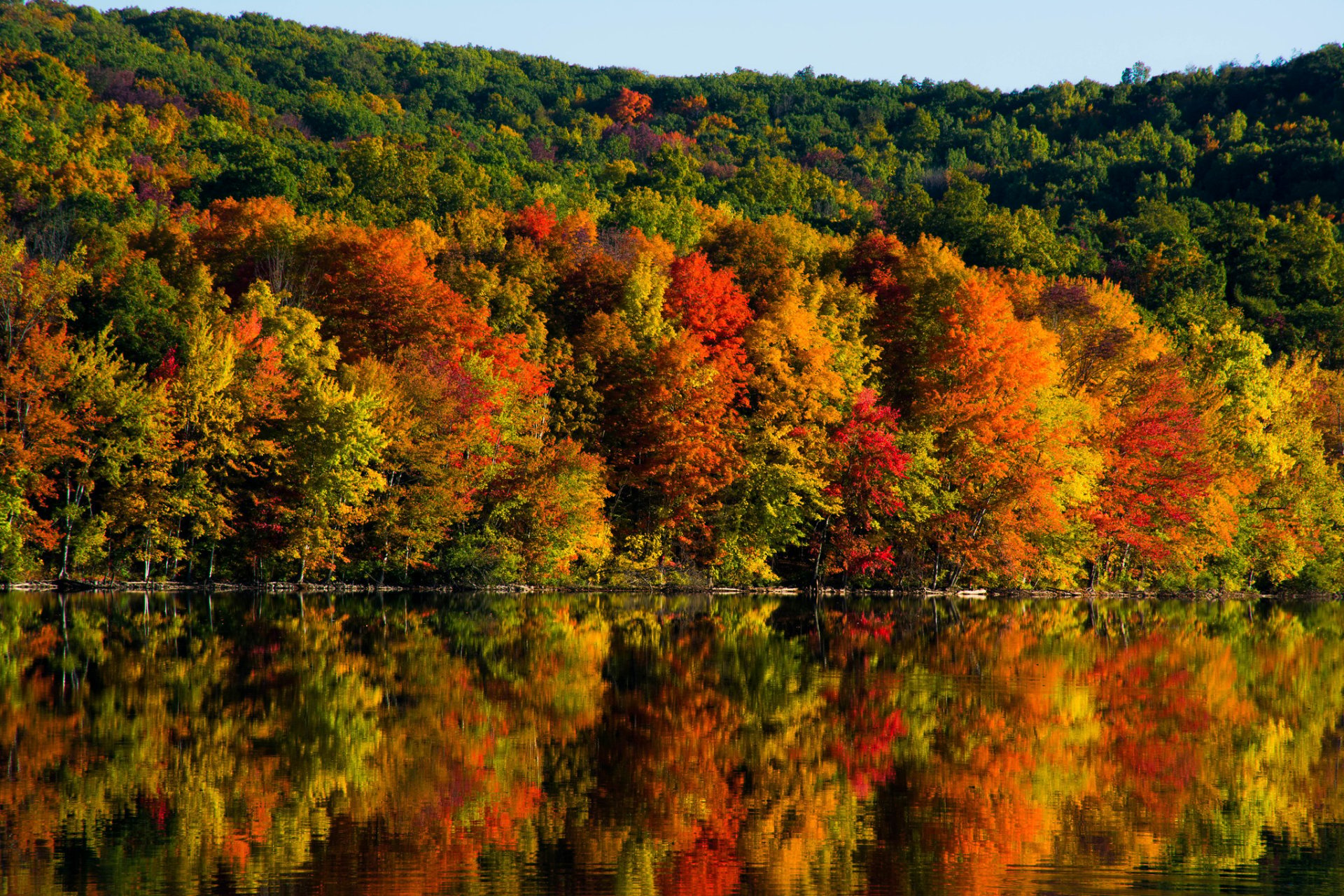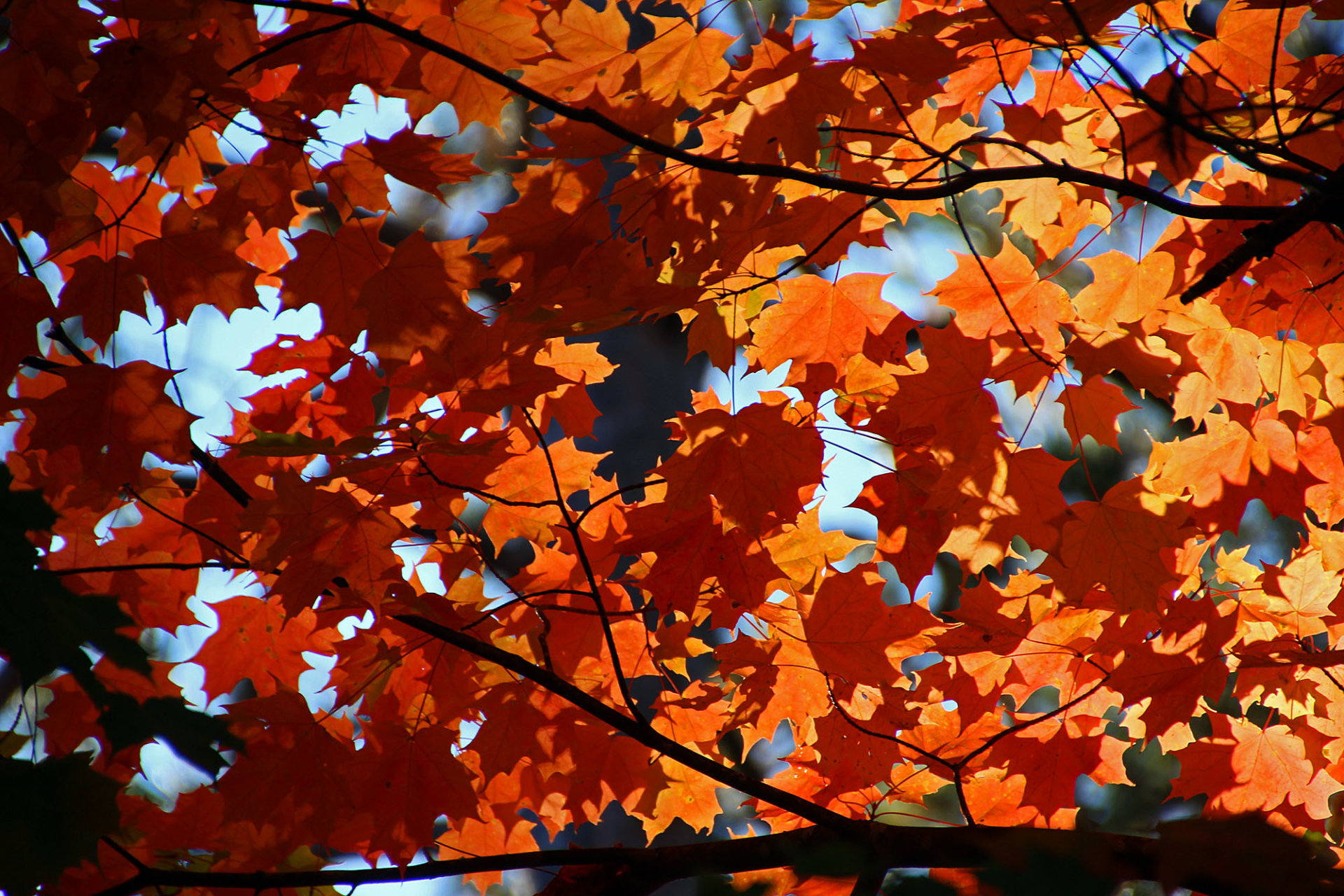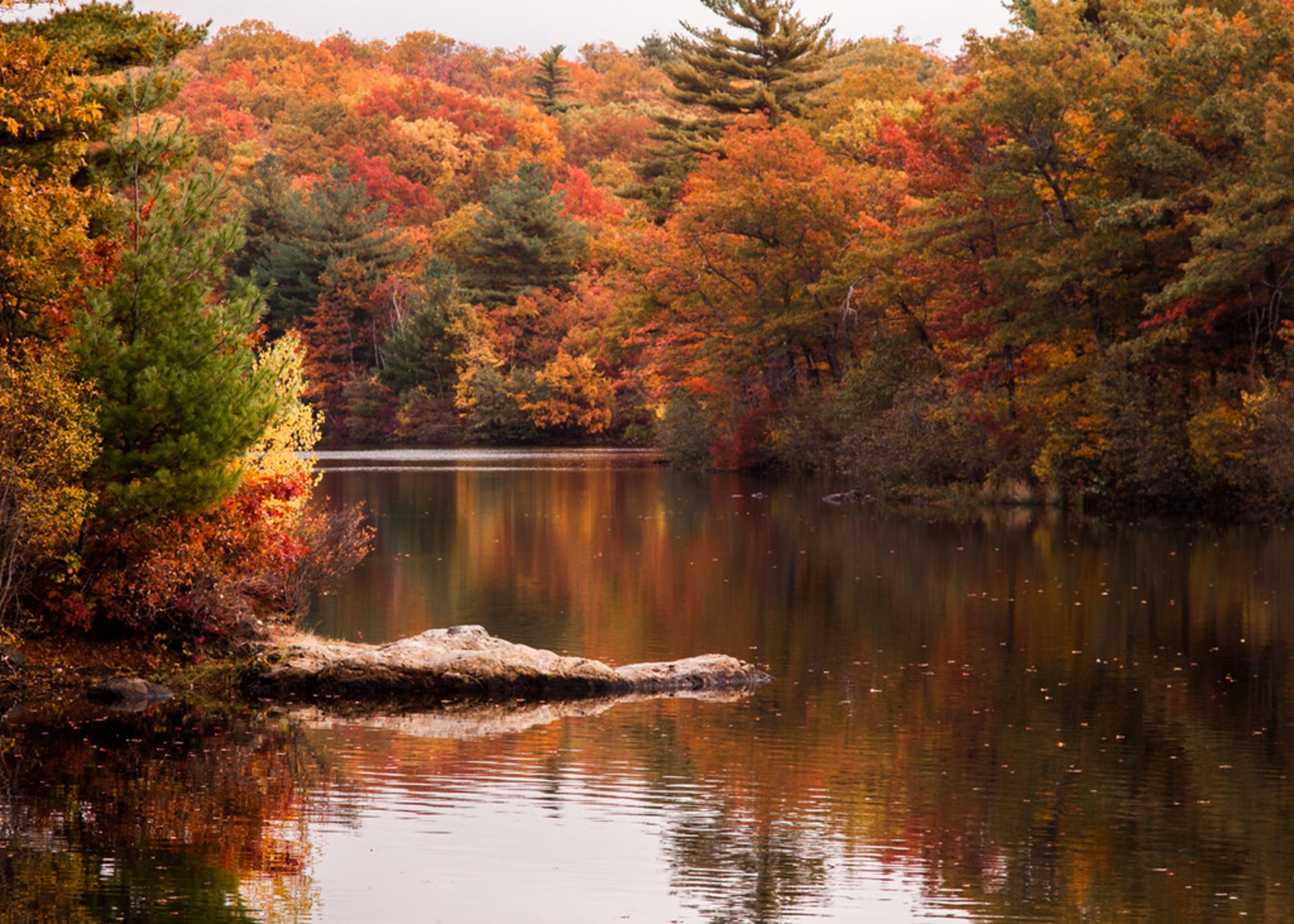 ©
Craig Drezek Photography
New England Fall Foliage
Featured in
Fall foliage in New England attracts leaf-peeping lovers from all over the world. Since this region includes the states of Maine, Vermont, New Hampshire, Massachusetts, Connecticut, and Rhode Island, you have plenty of destinations to choose from. In this article, we've tried to simplify your searches by describing the best fall foliage spots you could imagine. Each state has its own article dedicated to fall foliage with the links to them in the text.
Fall Foliage in New Hampshire
First, let's figure out the best time for fall foliage in New Hampshire. This state offers the most vivid fall colors from the middle of September into October. Take a scenic, tree-lined drive along the Kancamagus Highway (Route 112) in the White Mountains for the best views. Don't miss a chance to stop at the C.L. Graham Overlook and then enjoy your snacks at Sabbaday Falls in Conway. Also, you can drive to the biggest lake in New Hampshire, Lake Winnipesaukee Loop. Its waterfront views and colorful autumn foliage will become some of your most unforgettable memories.
Fall Foliage in Vermont
Thanks to its gorgeous mountains and spectacular vistas, Vermont is a great choice for a family vacation. If you are looking for an unforgettable fall foliage experience in New England, take the most popular foliage drive, Route 100. Hike to the top of Mount Killington and then drive to the 11-mile (18-km) Green Mountain Byway. To get some of the prettiest fall colors views, visit a small town called Montgomery, also known as Vermont's Covered Bridge Capital. The town has six beautiful bridges, each waiting for you to take a stroll and enjoy the picturesque scenery. For a classic Americal charm, head to Woodstock—a quaint town offering lush foliage and quite a lot of restaurants. Stroll through the Marsh-Billings-Rockefeller National Historical Park to work up some appetite and then head to some cozy cafe for a delicious dinner. The best time to enjoy fall colors in Vermont is from early September to October.
Fall Foliage in Maine
Old Route 1 is another New England scenic coastal drive, which has all the chances to take your breath away. The best way to end this trip is in Merryspring, a 66-acre park in the quaint town of Camden. Northeast of Camden, there is the Acadia National Park on Mount Desert Island. It's an epitome of fall foliage spots, offering sweeping views from Cadillac Mountain. By the way, the best time to enjoy fall foliage in Maine is in mid-October.
Fall Foliage in Connecticut
Connecticut is filled with village greens, rivers, rolling hills, and towns that fully embody New England's charm. What's more, it boasts the longest fall foliage season in New England. You can enjoy vivid red, orange, and yellow colors from the first week of October to the first week of November, give or take a few days. Actually, fall foliage in Connecticut begins in the northeast and northwest parts of the state and slowly spreads south. The best destinations are Haystack Mountain State Park, Campbell Falls State Park, Dennis Hill State Park, Kent Falls State Park, Mohawk State Forest, Old Drake Hill Flower Bridge, and Pachaug State Forest.
Fall Foliage in Massachusetts
Fall colors take over Massachusetts bit by bit, creating a warm atmosphere all over the state. The best time to see fall foliage in Massachusetts is from mid-to-late September until Columbus Day weekend. We recommend you pay attention to the wonderful Pioneer Valley. It stretches along the Connecticut River and offers a vivid palette of warm autumn colors. Also, you can visit Boston and its surroundings, especially the Public Garden, Charles River Esplanade, Route 133, and Route 24 to explore the scenic landscapes of Plymouth County.
Fall Foliage in Rhode Island
Rhode Island is popular for its waterfront landscapes and amazing vistas. When it comes to fall foliage in Rhode Island, this destination isn't behind the curve either. Check out such urban landscapes as Bristol, Providence, or Jamestown if you want to make the best out of your fall foliage experience in New England. Also, we encourage you to take Ocean Drive, which starts at Fort Adams State Park, Newport, and features Newport Cliff Walk. The best time to visit Rhode Island for fall colors is from early October until the end of the month.
Find hotels and airbnbs near New England Fall Foliage (Map)
New England Fall Foliage
Featured in