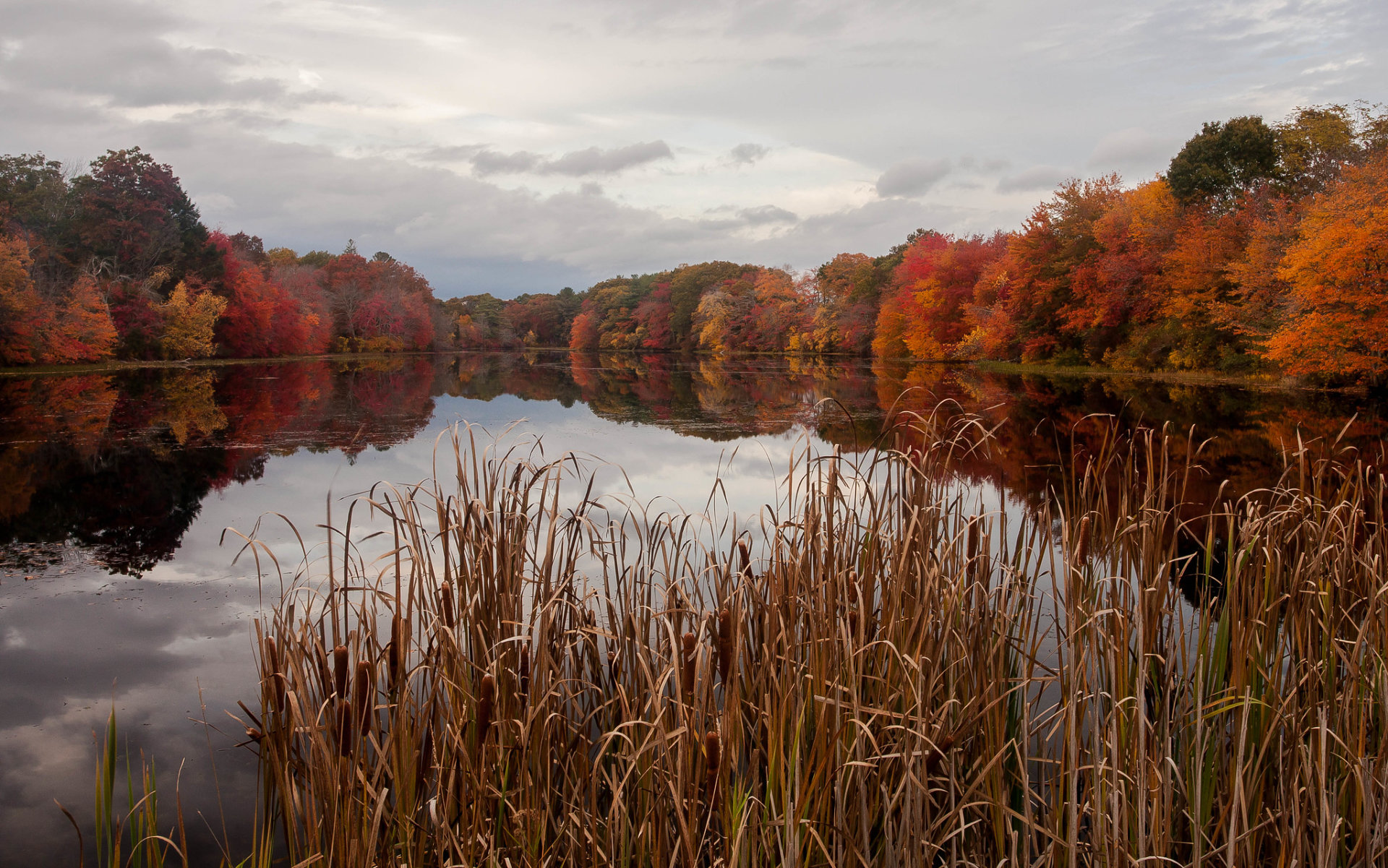 See accommodations nearby
Even though Rhode Island might be more famous for its waterfront landscapes, do not underestimate its fall colors. The state has reserved several excellent opportunities to relish fall foliage. You can opt from urban sceneries, state parks, or dozens of scenic drives.
Fall colors peak Rhode Island
The season might differ from year to year. Yet, the brightest colors usually explode across Rhode Island starting from early October and last until the end of the month. The fall comes first to the heavily wooded northwest and gradually moves southeast. If your destination is the Providence area, plan your visit in early-to-mid October. If you visit the Newport area, the best time is mid-to-late October.
Best places in Rhode Island for fall foliage
You'll find some great pockets of color at every corner throughout Rhode Island. Yet, certain spots appear to be increasingly popular. If you're into urban landscapes, hit Bristol, Providence, or Jamestown. Some of the favorites outside of the city include Goddard Memorial State Park, Beavertail State Park, and Burlingame State Park.
Fall foliage drives Rhode Island
Thanks to numerous scenic drives, the best way to soak in the fall foliage in the Ocean State must be a road trip. Check out the picturesque Ocean Drive that starts at Fort Adams State Park, Newport, and features Newport Cliff Walk, oceanside views, and historic architecture. Also, you can enjoy fall colors along Route 110 between the University of Rhode Island and the Great Swamp Wildlife Reservation with Worden Pond. Another great itinerary for leaf peepers lies along Route 3, a quiet drive running across West-Central Rhode Island, with dozens of pretty small towns such as Coventry and Hopkinton.
Fall foliage map Rhode Island
See the fall foliage map of Rhode Island below. There you'll find all the locations mentioned in this article and the best options to stay nearby. Plan your fall foliage trip ahead and book accommodations in advance so that you revel in seasonal splendor without extra worries.
Find hotels and airbnbs near Rhode Island Fall Foliage (Map)