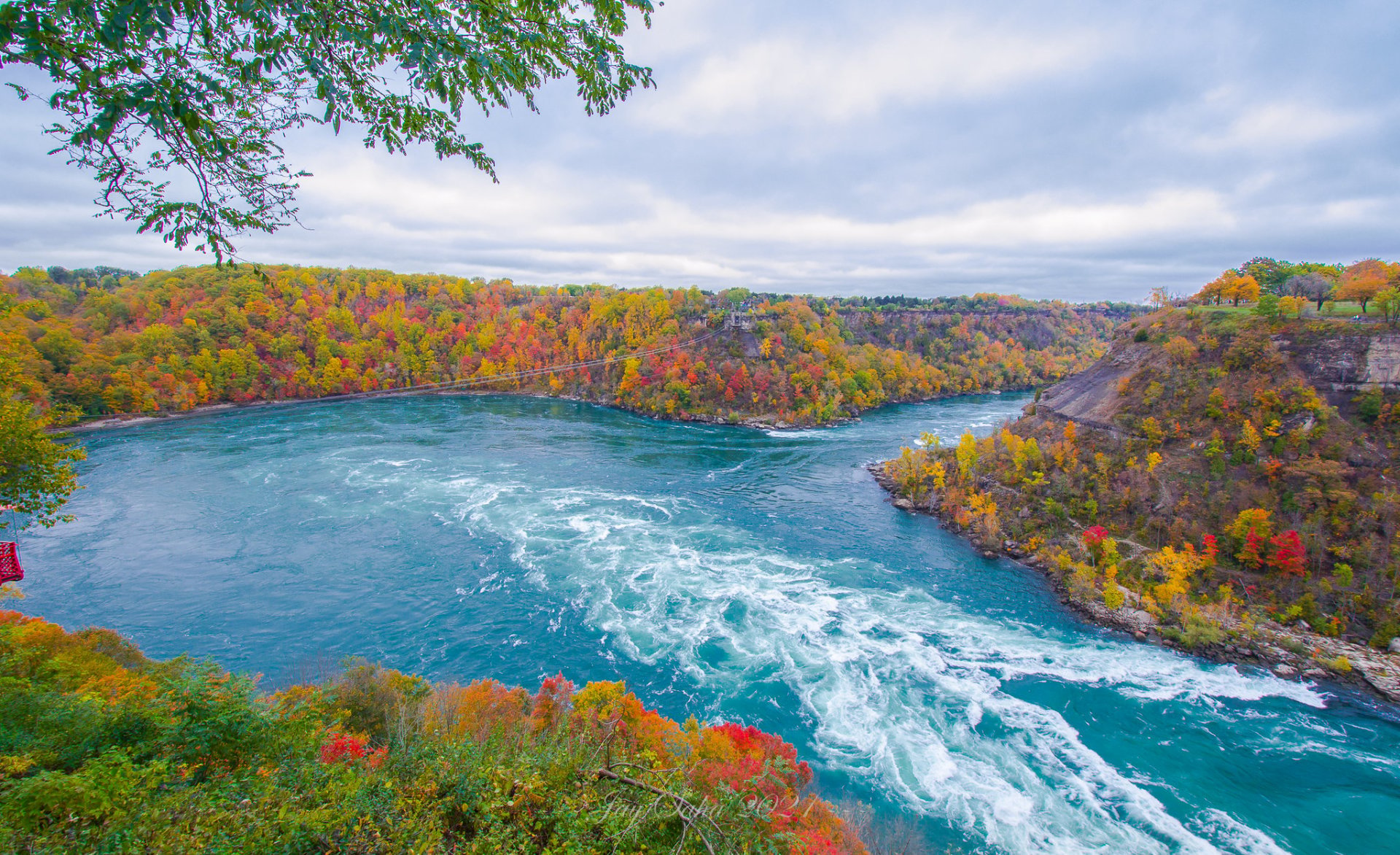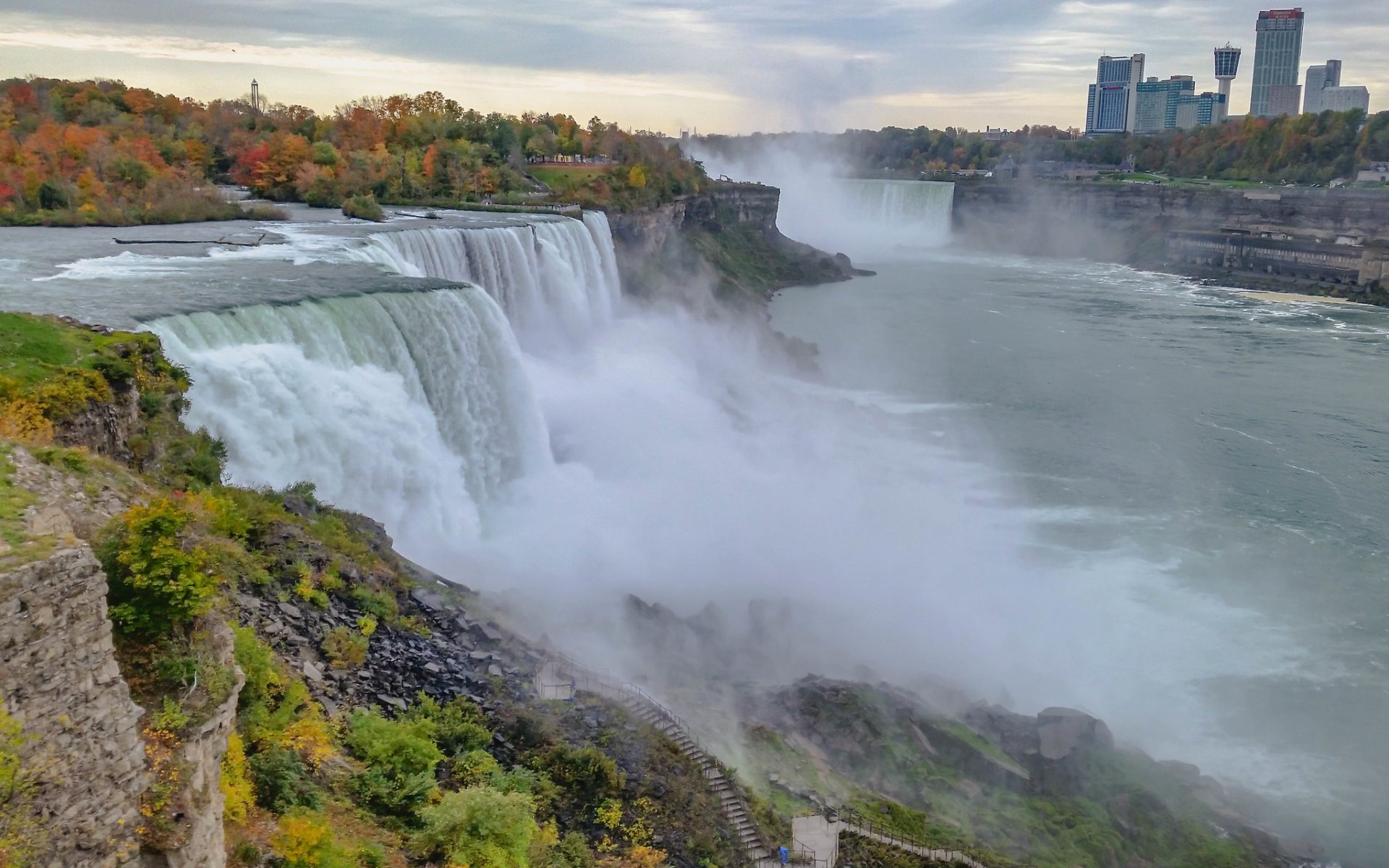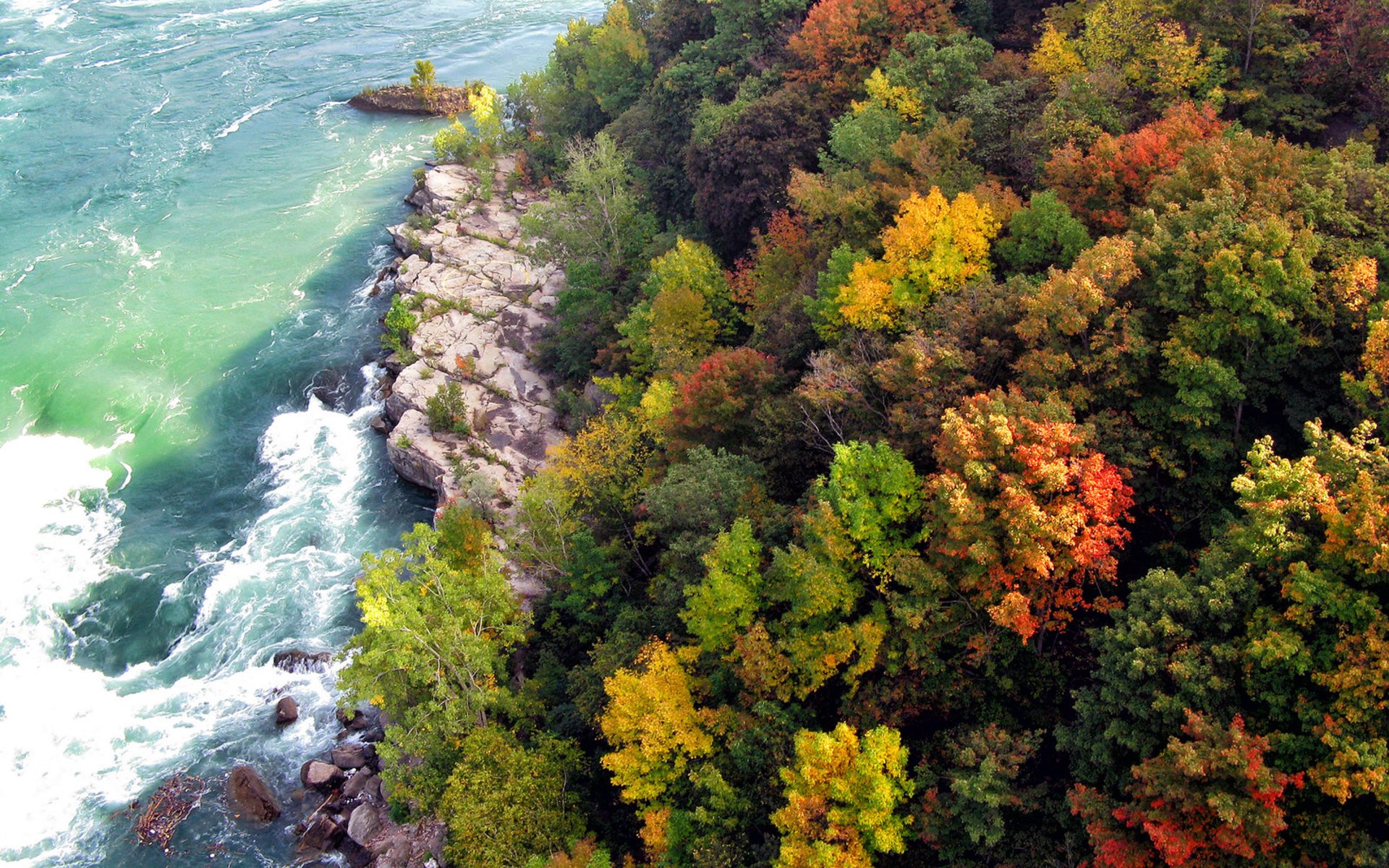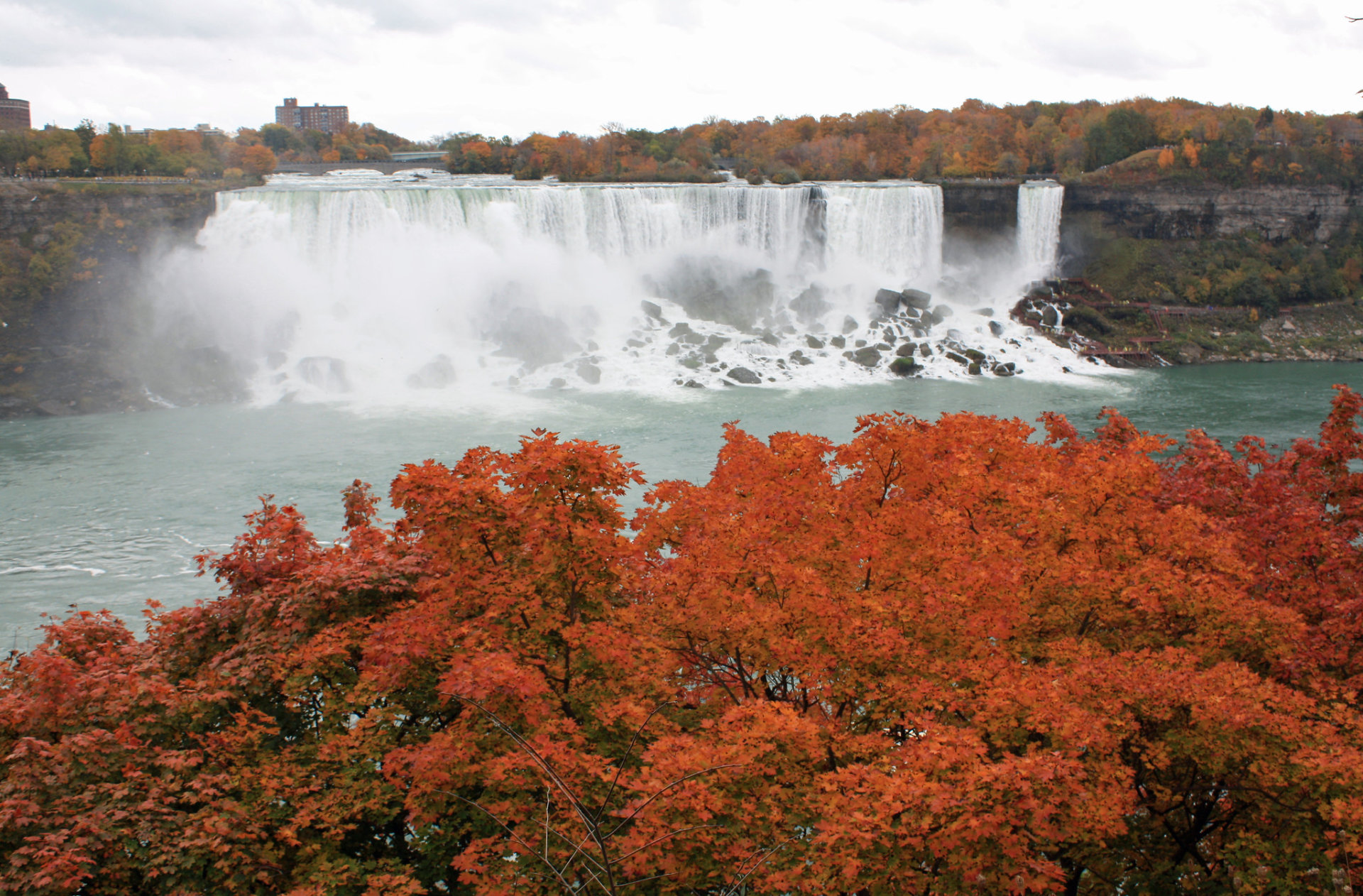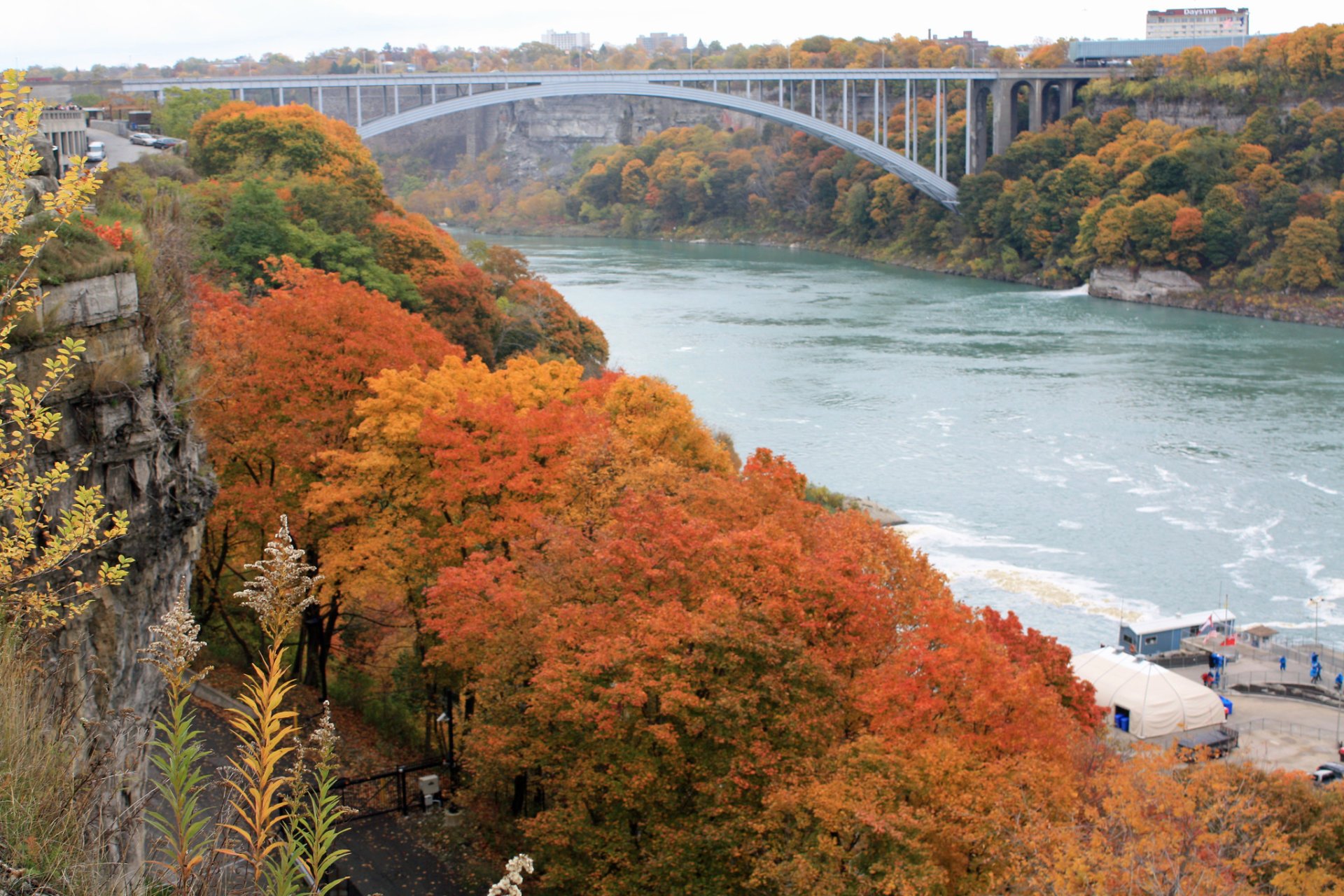 The magnificent beauty of Niagara Falls gets more than spectacular during the peak of the fall foliage display. The best way to soak in the ambiance is to hop into a car and drive along the Niagara River, either on Canada's side or the NY side. All route from Fort Erie through Niagara-on-the-Lake is dotted with scenic lookouts on the blue river wrapped up with red, orange, and yellow canopies. What's more, you can stop by several state parks and treat yourself to a scenic hike.
When to see fall colors in Niagara Falls
Because of the unique microclimate, the areas close to Lake Erie come alive with fall colors a bit later than other surrounding regions. The reason is mainly warm waters flowing out of the lake. Thus, the fall foliage peak in Niagara Falls usually comes between mid- and late October. Anyways, checking for up-to-date reports is essential while planning a trip.
Best fall colors in Niagara Falls
As mentioned above, all stunning fall color spots in Niagara Falls are mainly situated along the scenic drive next to the river. If you start your vivid journey from Lake Erie along the Niagara Parkway, the first stop to make would be the secluded Dufferin Islands. Take your time to explore 10 acres (4 ha) of these picture-perfect islands connected with neat bridges and walkways.
Then, you can also check out the vistas from the 775-foot (236-m) Skylon Tower, located about 3 miles (5 km) from Dufferin Islands. If you're into more panoramic views from above, head to Niagara SkyWheel and take a ride on Canada's largest observation wheel at 175-foot (53-m).
Just nearby across the Rainbow Bridge, you will find two more lovely places to indulge in fall splendor: Niagara Falls State Park and Goat Island. The park offers several light and advanced hiking routes, such as Great Gorge Scenic Overlook Hike or Whirlpool Rapids Adventure Hike. Goat Island, in its turn, grants spectacular views on Horseshoe Falls and stunning vistas across the American and Bridal Veil Falls.
Continue to drive along Niagara Scenic Parkway to Whirlpool State Park, loved by everyone for the iconic rides on Whirlpool Aero Car. Likewise, Devil's Hole State Park as well as ARTPARK in Lewiston are well-worth taking a break to enjoy the fall colors without haste.
Lastly, you can cross the river back to the Canadian side and return to Niagara Glen, praised as one of the most breathtaking points in Niagara Falls. When you've had enough of local beauty, drive through Niagara-on-the-Lake to complete your fascinating road trip.
Also, book your accommodations in advance to make your fall getaway in Niagara Falls as comfortable as possible. Examine available options in and near the city on the map below.
Find hotels and airbnbs near Fall Colors (Map)