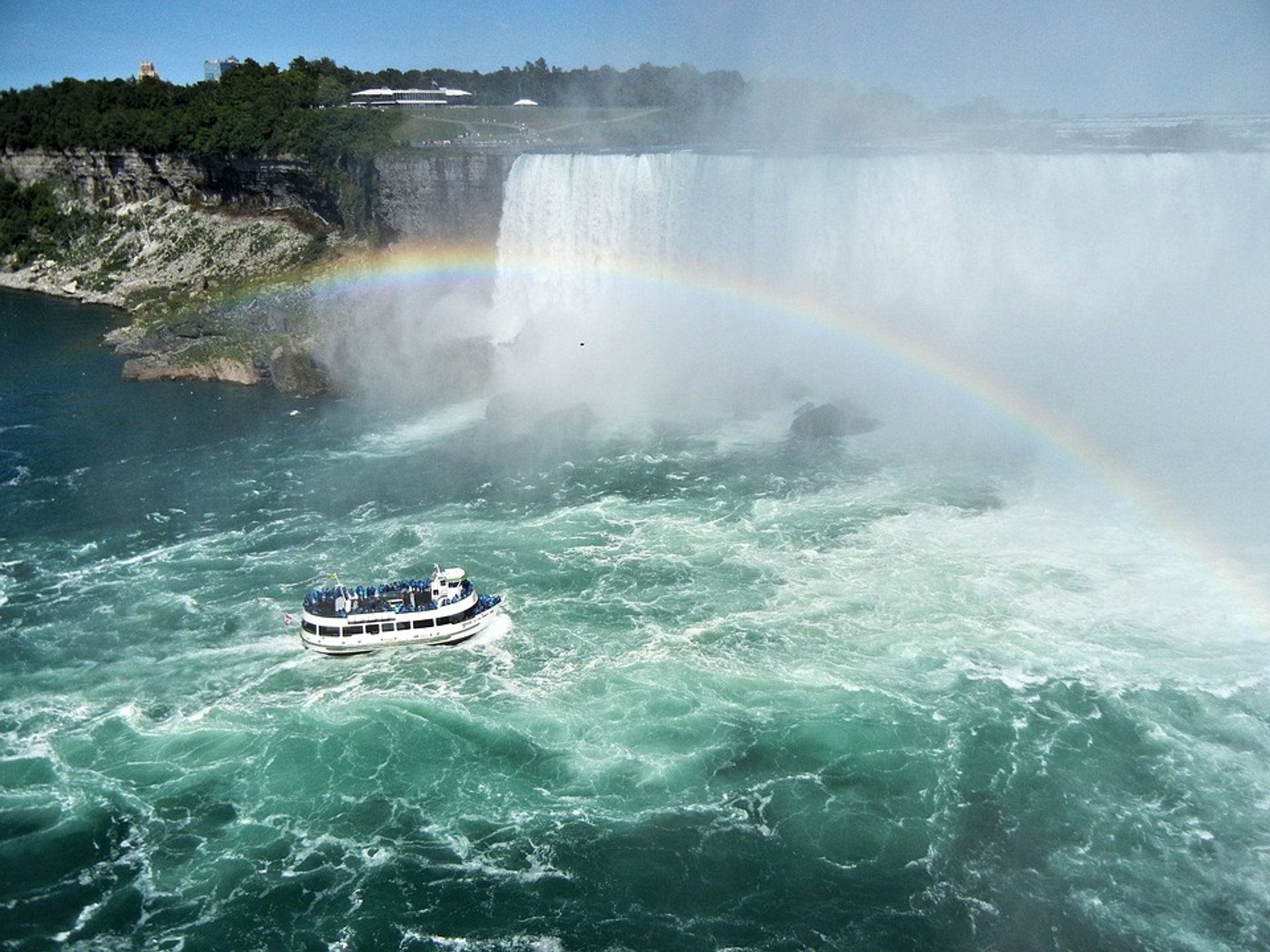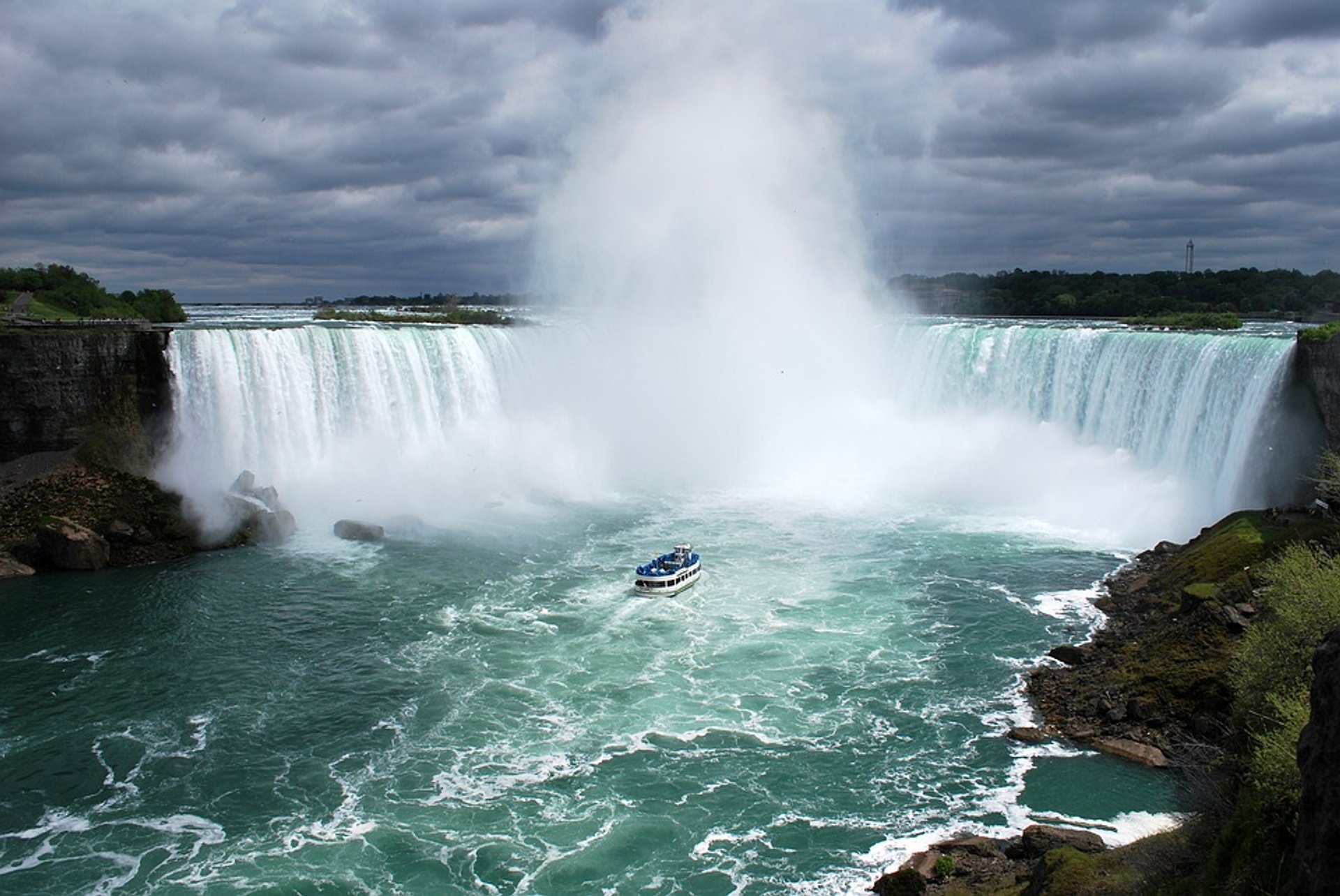 Maid of the Mist Boat Rides
Featured in
A boat tour called The Maid of the Mist starts off at the peaceful U.S. side of the Niagara River, near the Rainbow Bridge. All passengers wear complimentary rain ponchos as they pass the Bridal and American Veil Falls, before riding into the dramatic thick mist of spray inside the bend of the Canadian Falls. Then, with a newfound appreciation for the grandeur of Niagara Falls, the boat returns guests to the U.S. shore of the river. For more than 150 years, this attraction has been described by generations of tourists as the highlight of their trip.
The first Maid of the Mist was constructed at a landing near Niagara Falls on the American side of the border. It was christened as a border-crossing ferry, and its first trip took place on September 18th, 1846. At this time, the ferry could carry up to 100 passengers and did well until 1848, when the opening of a suspension bridge between Canada and the United States affected demand for the ferry crossing. This is when the owners decided to make a sightseeing trip out of it and to plot a journey closer to the Falls. Since its implementation, the Maid of the Mist has welcomed celebrities such as Albert Edward, Prince of Wales, Marilyn Monroe, Princess Diana, Michael Gorbachev and many more on board.
Maid of the Mist Boat Rides operate approximately from mid-May to the end of October, but the season may vary depending on the weather conditions.
Find hotels and airbnbs near Maid of the Mist Boat Rides (Map)
Maid of the Mist Boat Rides
Featured in