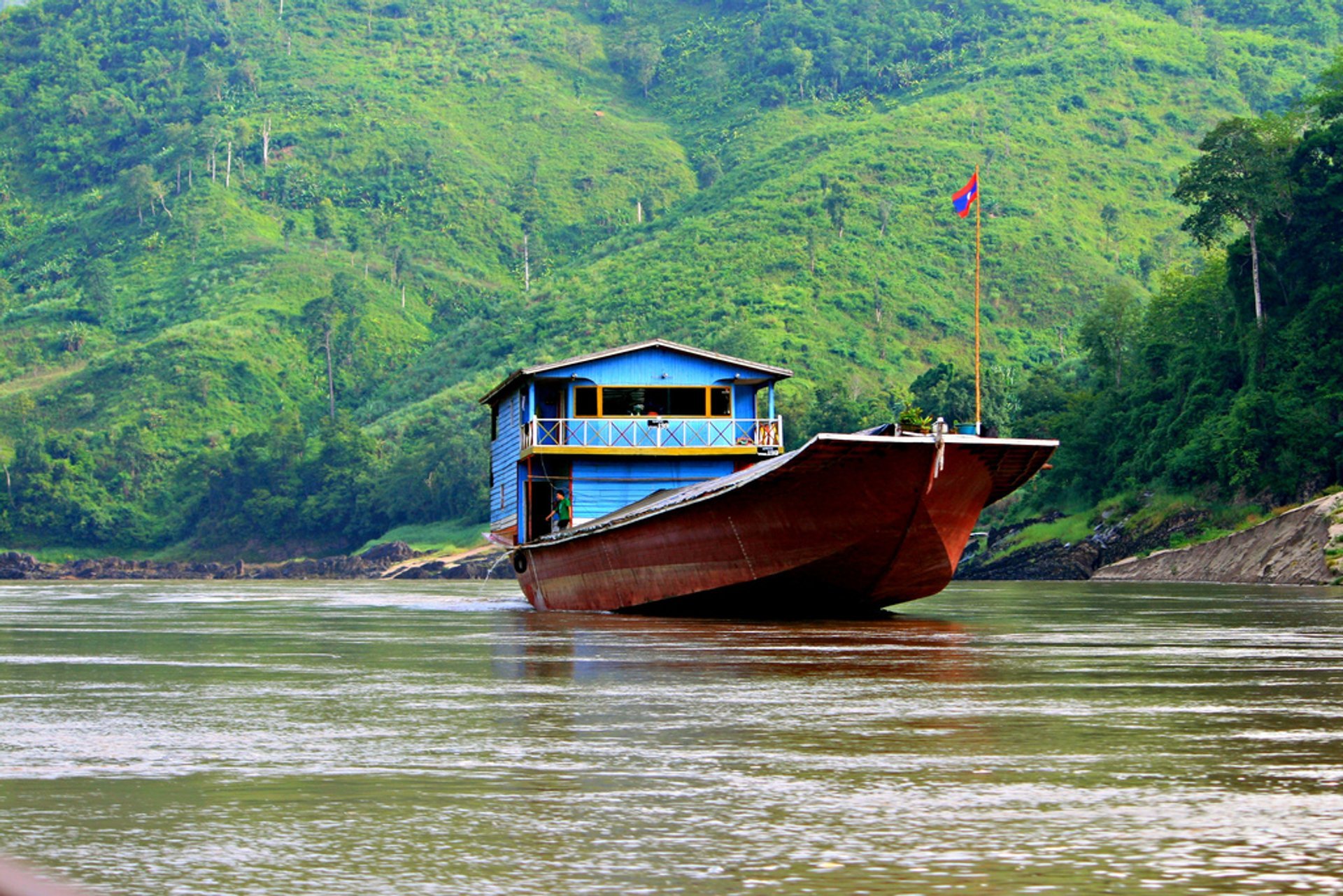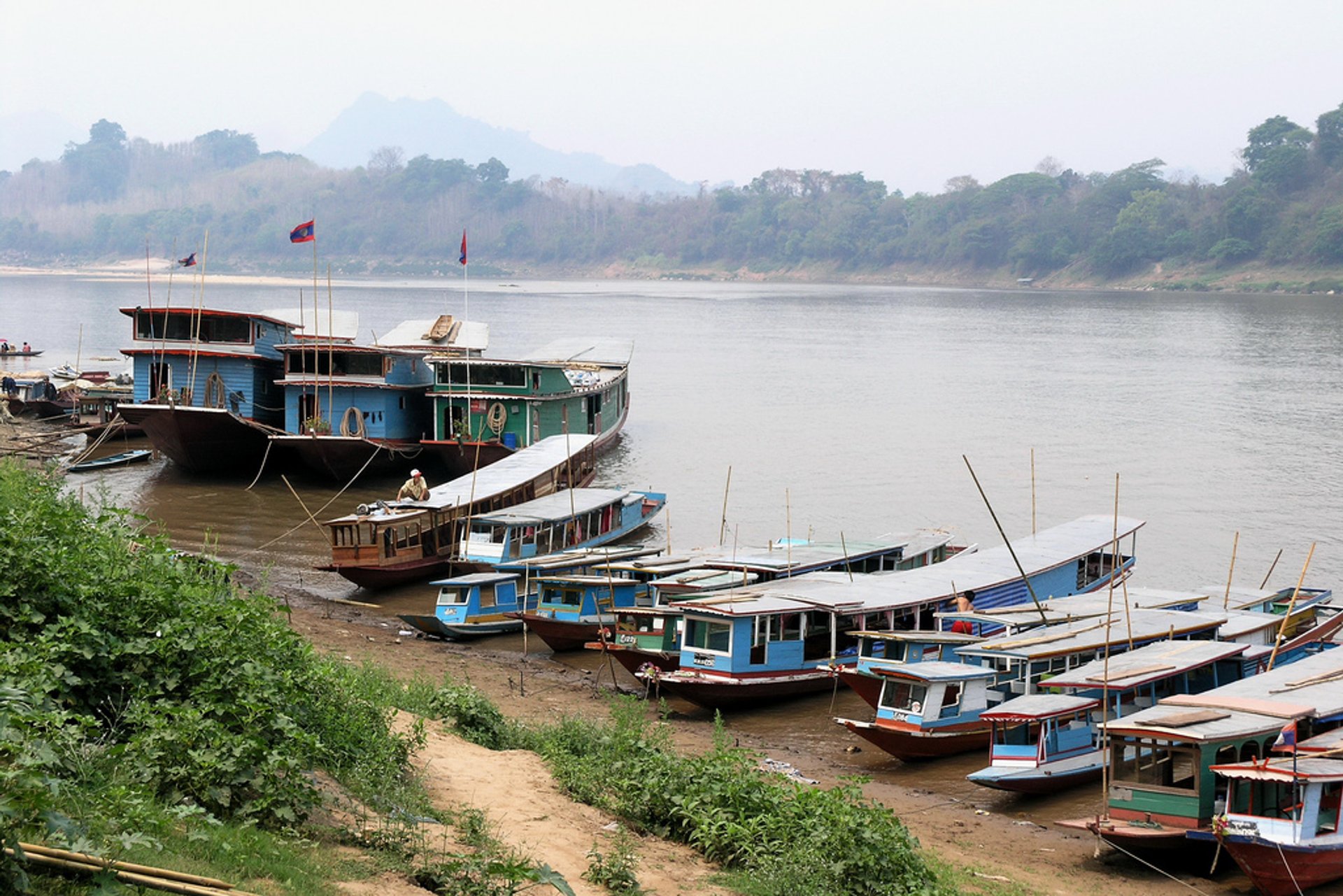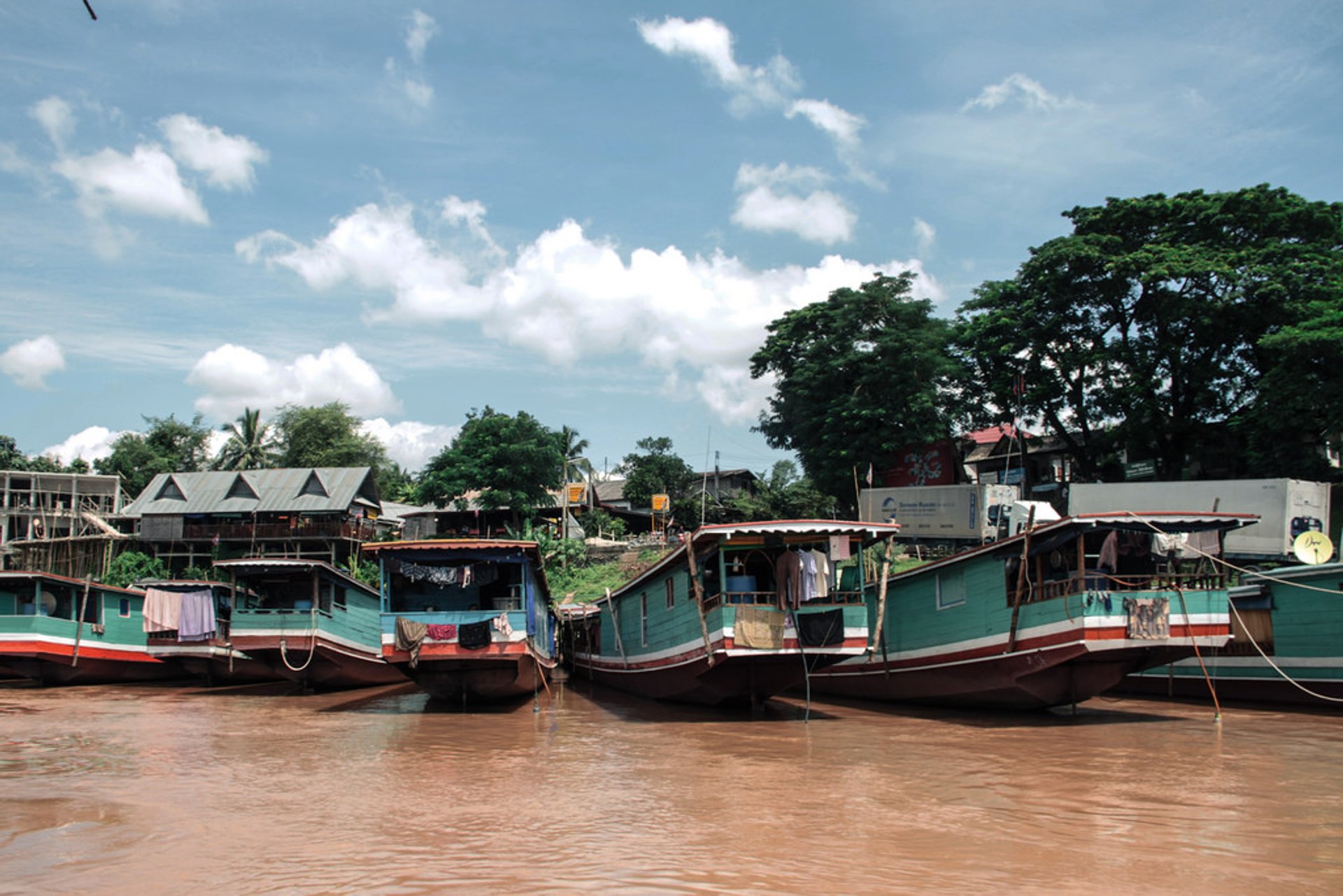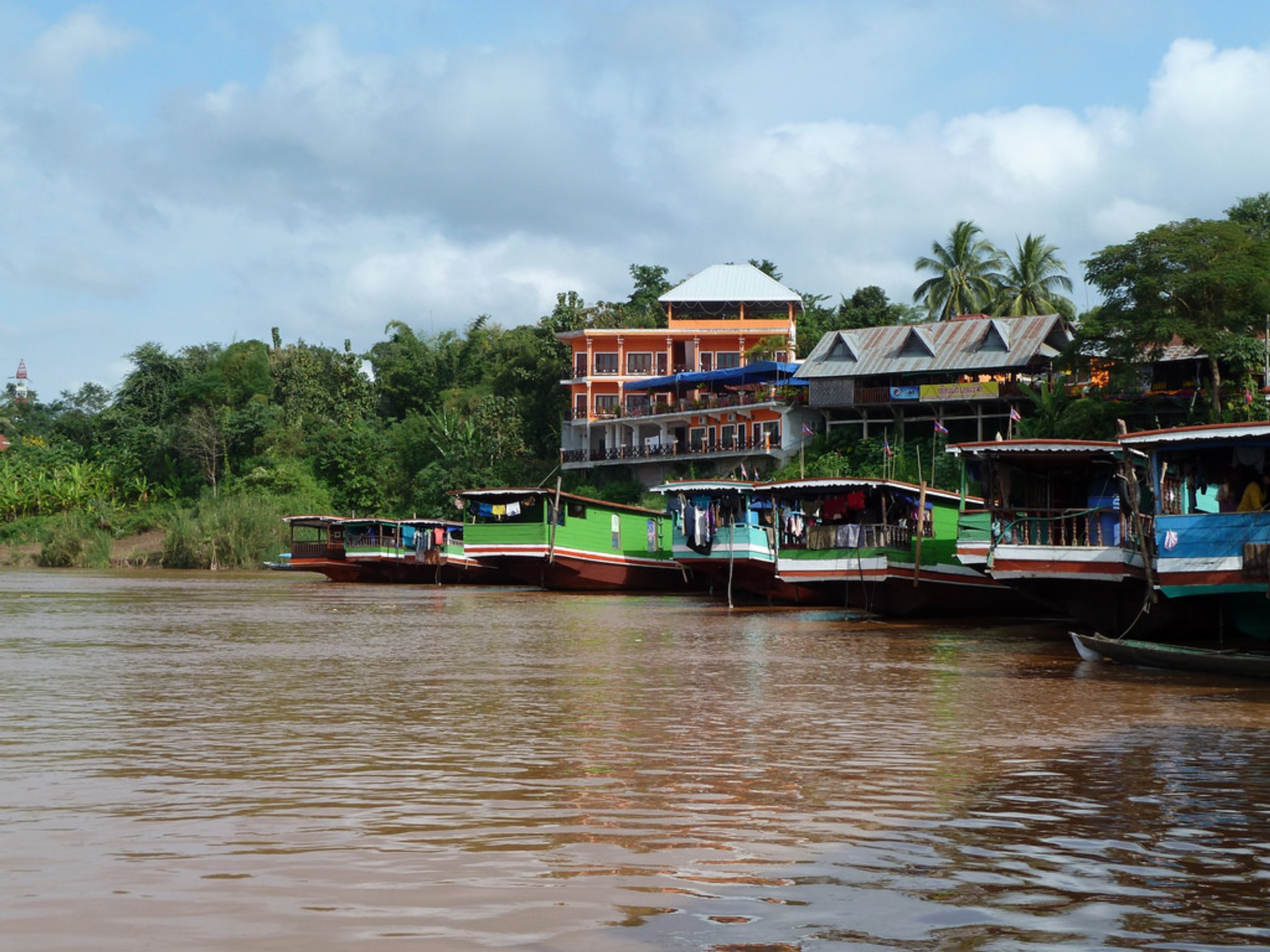 When you arrive in a new country, there are always several things that are pretty much mandatory for any traveler. In Laos one of such things is slow boating. There is also a speedboating, but if you want to dive into some "true" traveling in Laos, you need to skip the speed and enjoy a slow two-day trip on the Mekong River.
Usually, a slow boat journey starts from the Chiang Kong in Thailand, and its first stop is right across the border in the Lao city of Huay Xai. This is where you can take a boat as well. Be sure to book the ticket beforehand and be early enough to find a seat, as it may be overcrowded. Before getting on a slow boat be sure to pack some food, as no lunch is served and snacks are a double price.
The two-day trip totaling about seven hours flows along the Mekong River and showcases great views of the Lao countryside and its small villages, some of which can be reached only from the river. Along the river's banks, local people continue their daily routine—washing clothes, bathing, threshing rice, and so on. The peaceful journey ends in Luang Prabang.
Such an activity is available year-round, but the low season is ​preferable as the water rises in the river and the weather isn't too hot. Also, during the high season traveling by bus is more common for local people, so there are fewer boats available.
Find hotels and airbnbs near Slow Boat on the Mekong River (Map)