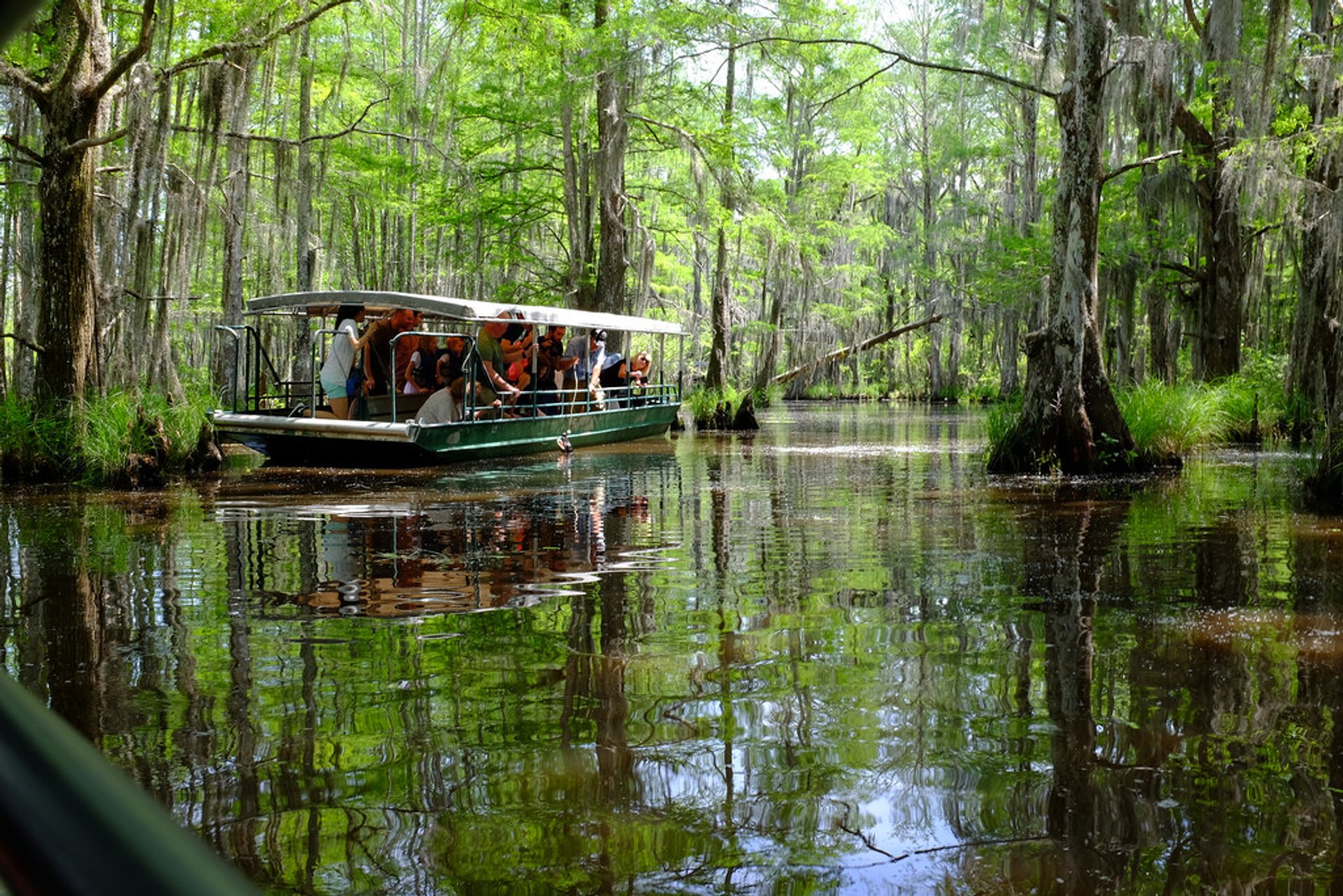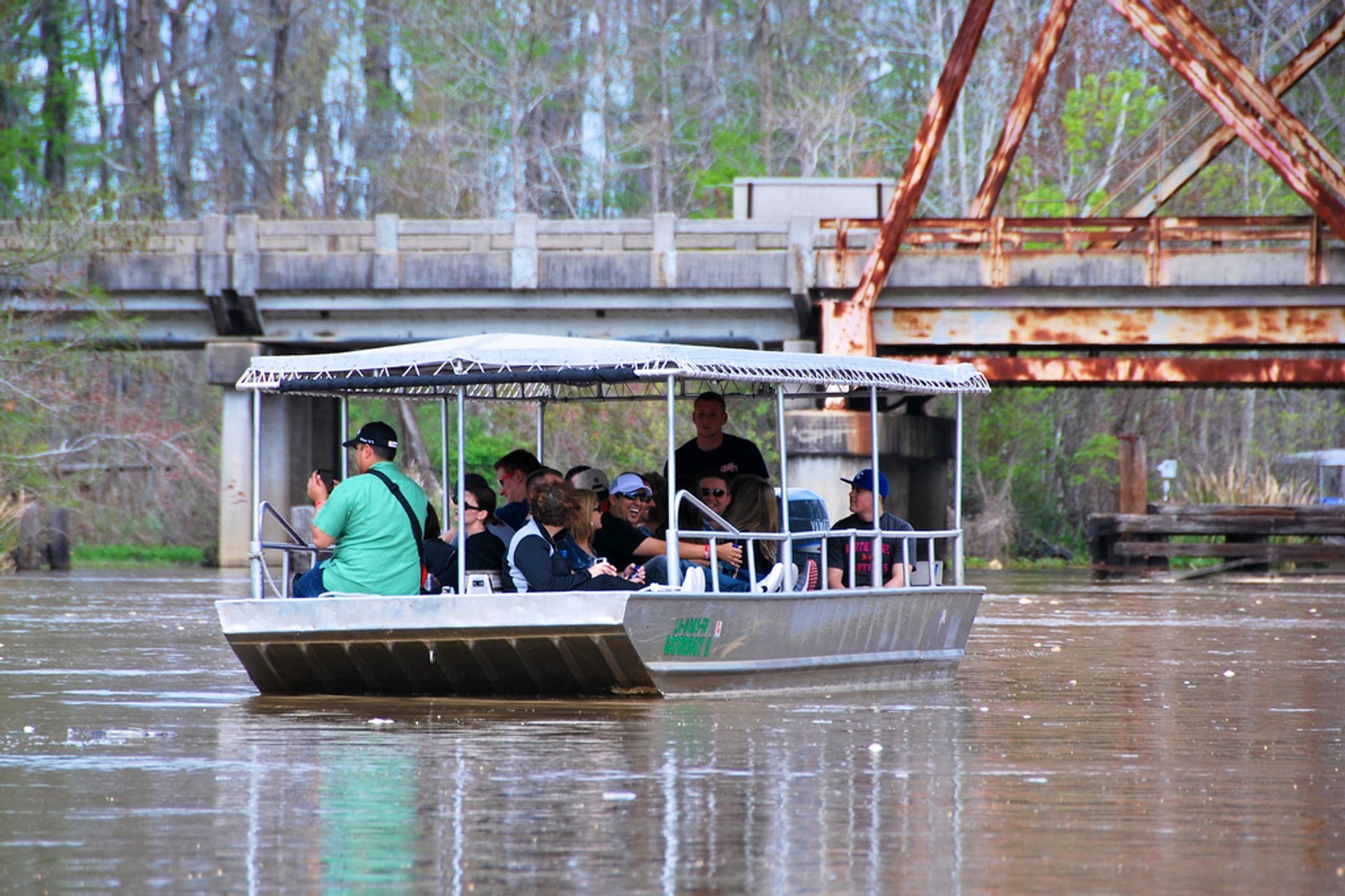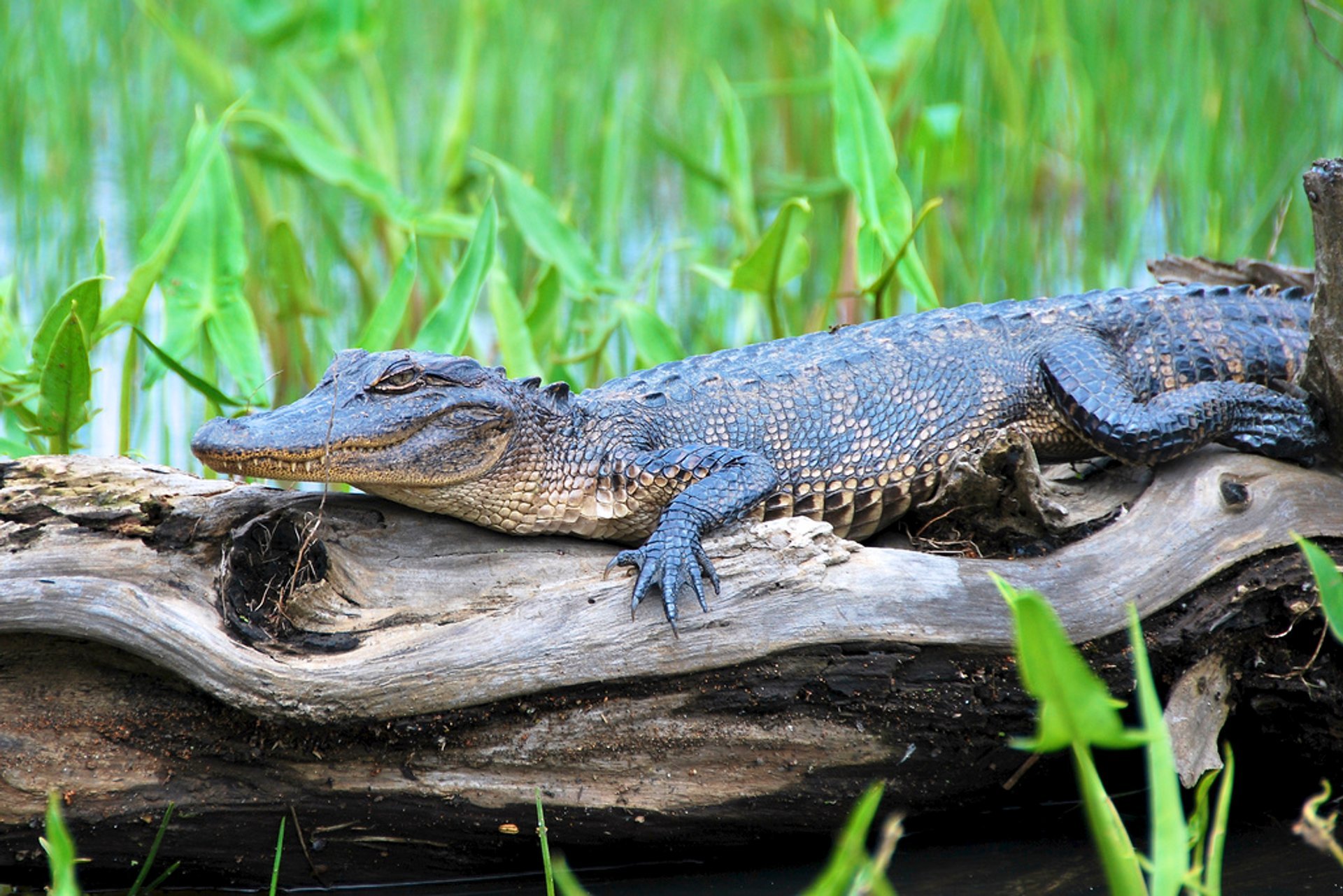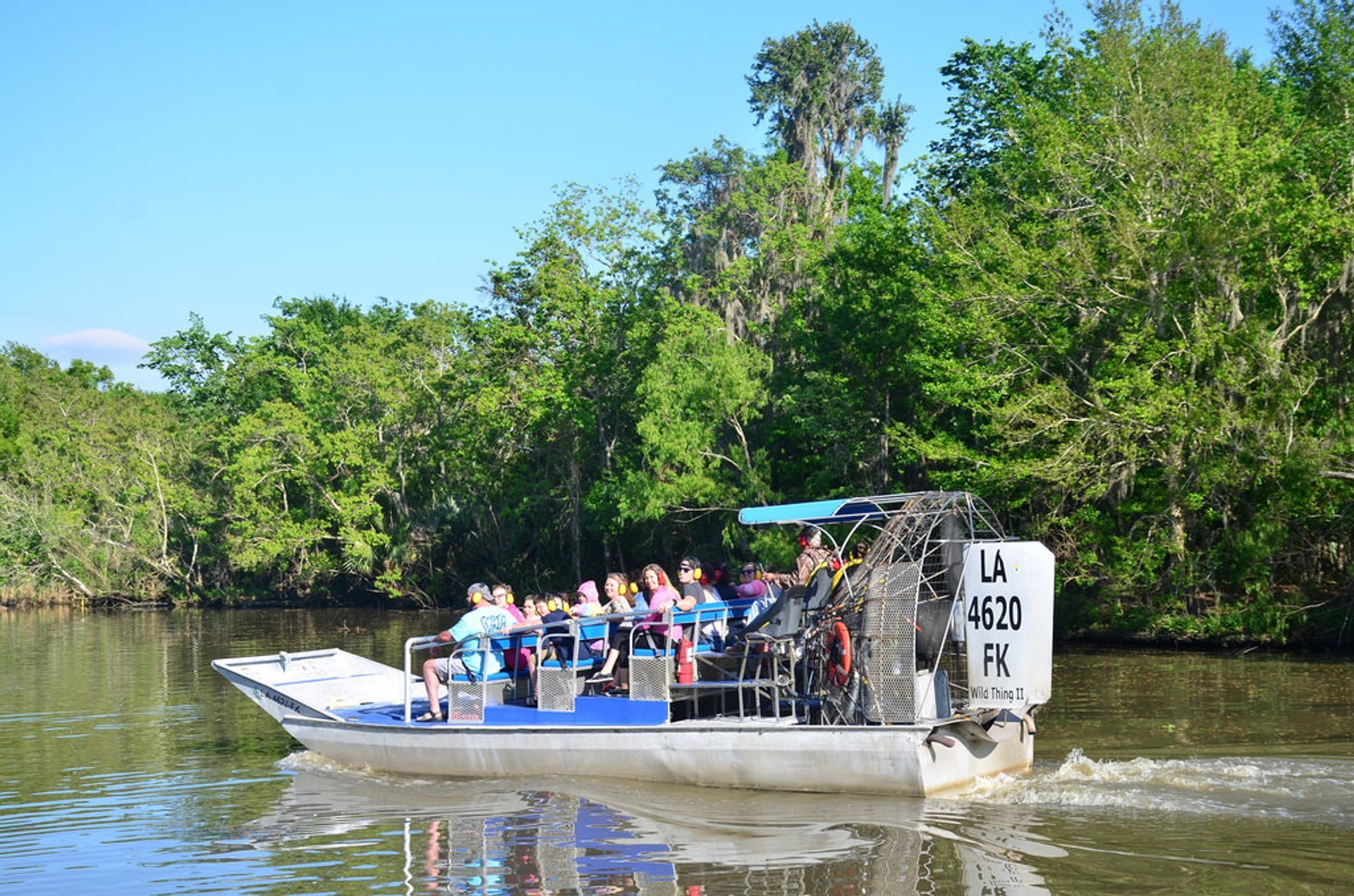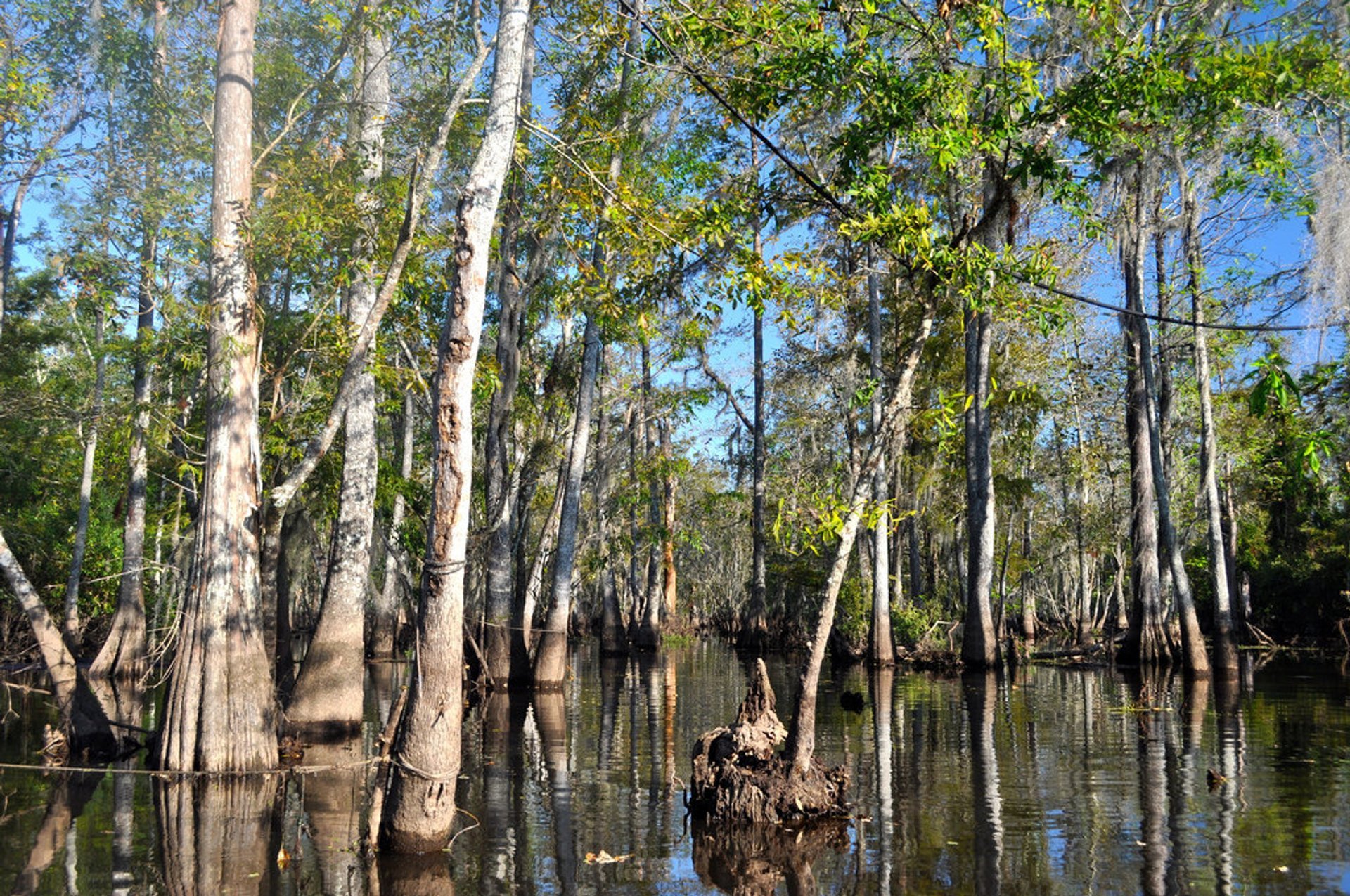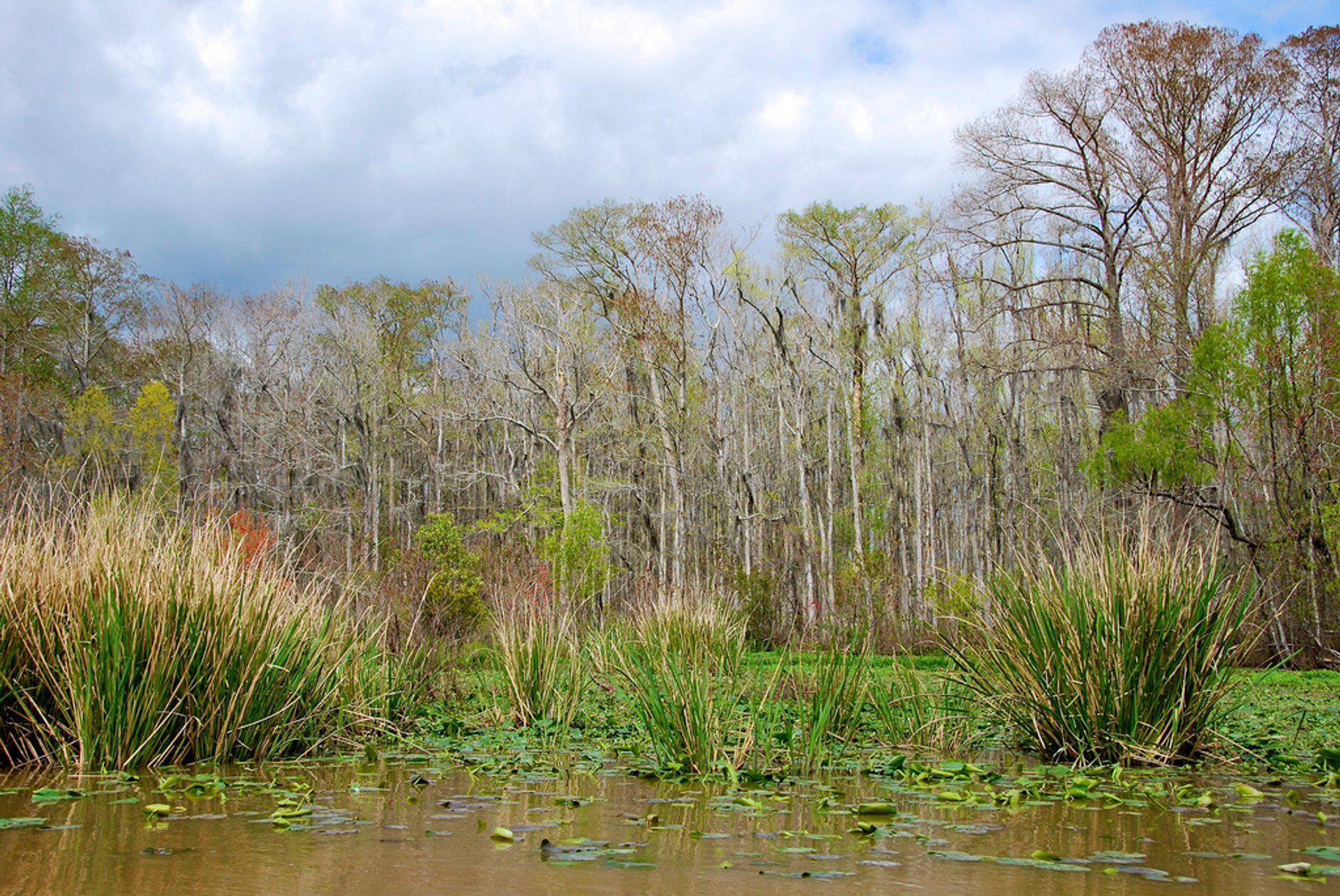 Alligators, wild boars, bald eagles, herons, mink, and turtles—Louisiana swamps are full of unique flora and fauna! There are plenty of options to experience this place: you can take a swamp boat, an airboat, a kayak or a canoe for your exciting trip.
Most swamp tours operate in the Honey Island Swamp, the Jean Lafitte National Historical Park and Preserve, or in the Maurepas Swamp Wildlife Management Area. All three locations are approximately a 30 to 40-minute drive from the French Quarter of New Orleans.
The biggest advantage of airboat tours is that they are smaller than the swamp boats that carry up to 20 tourists, so you can get farther into the swamps at low tide. Airboats are also faster and offer a more exciting experience.
Canoeing or kayaking is another great way to see Louisiana's nature up-close without the crowds of tourists, especially if you already have some boating experience. However, if paddling next to alligators and snakes seems a bit over the top, opt for a safer big boat tour.
You can go on a swamp tour year round, although longer and more frequent tours run during the high season from May to October. Keep in mind that night swamp tours are only offered during high season.
Find hotels and airbnbs near Swamp Tours (Map)