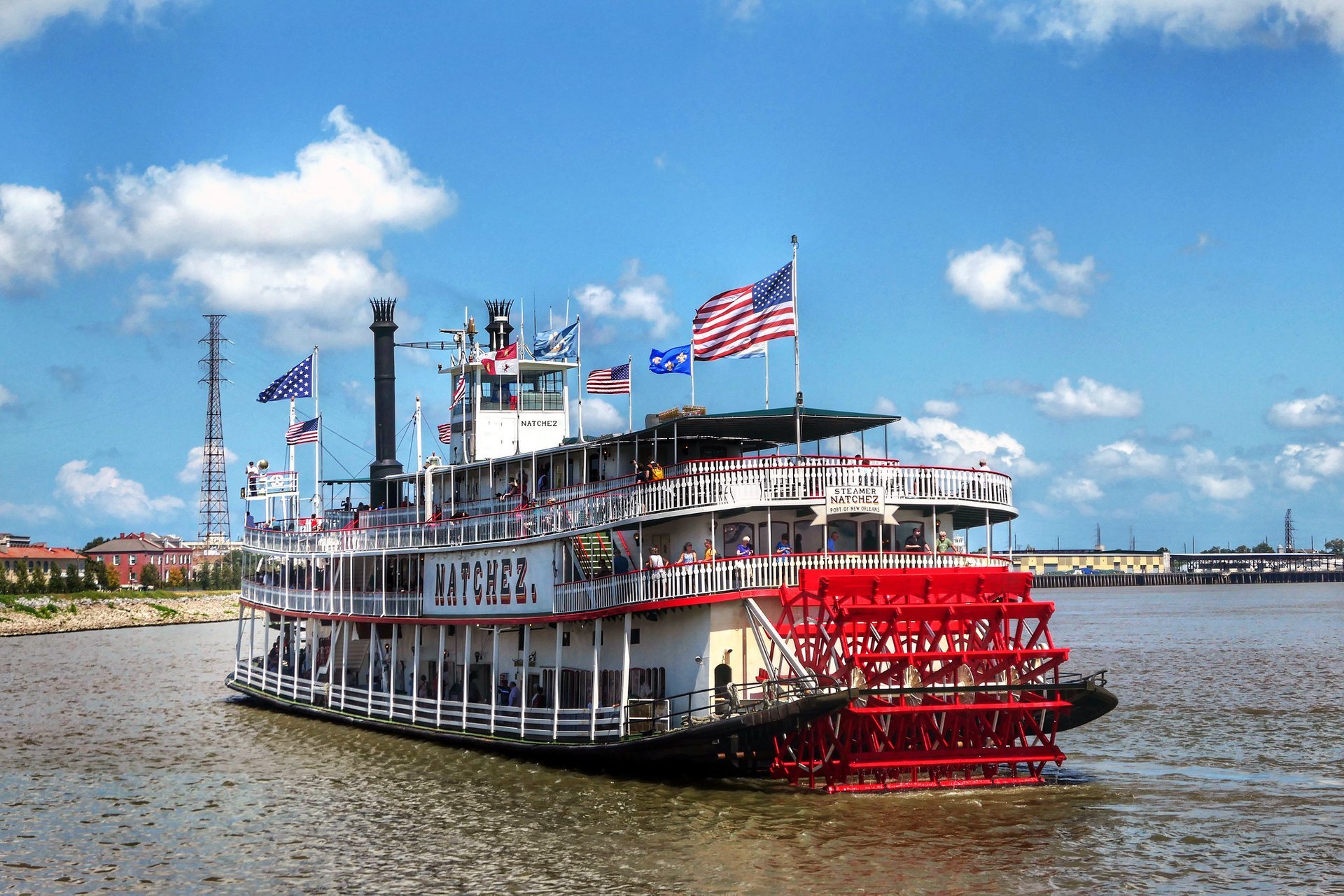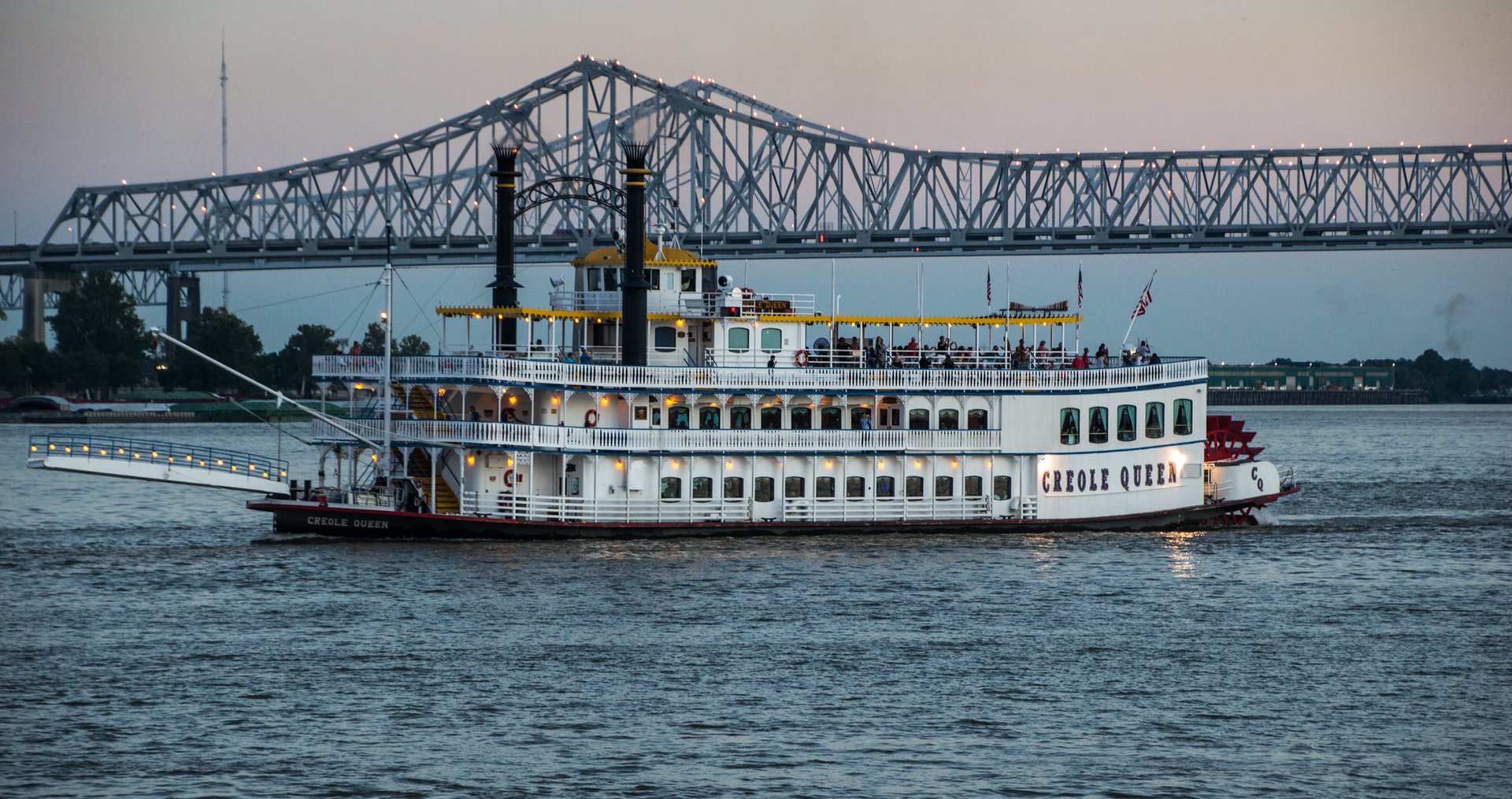 Steamboat Natchez. New Orleans
See accommodations nearby
A traditional New Orleans paddlewheel boat is the one that shaped the city's history and brought a unique charm to it. Once, it was only used for trade and transportation. Nowadays, buying a ticket for a paddlewheel cruise means going back in time and enjoying the Mississippi river's beauty.
There are two main paddlewheel ships in the city: Natchez and Creole Queen. Steamboat Natchez had its premiere tour in 1983. This board is known for its old-fashioned vibe in the interior as well as for the unique museum-like Steam Engine Room. Departing from Jackson Square, Natchez usually makes two voyages a day. The Creole Queen departs from Spanish Plaza and can accommodate 1,000 passengers. Creole tour includes live music, a traditional buffet, and an evening dance tour. Both river floaters can be booked for special occasions, such as weddings, birthdays, and private parties.
Even though both cruises operate all year long, the best seasons to explore the lower Mississippi River runs from April to mid-June and from November to December. During Easter, Christmas, Thanksgiving, or Valentine's Day, companies offer special themed tours.
American Queen and American Duchess can be great options for few-day luxurious cruises. These high-level paddlewheel riverboats travel along the Mississippi and make multiple Louisiane stops on their way.
Find hotels and airbnbs near Paddlewheeler Cruises (Map)