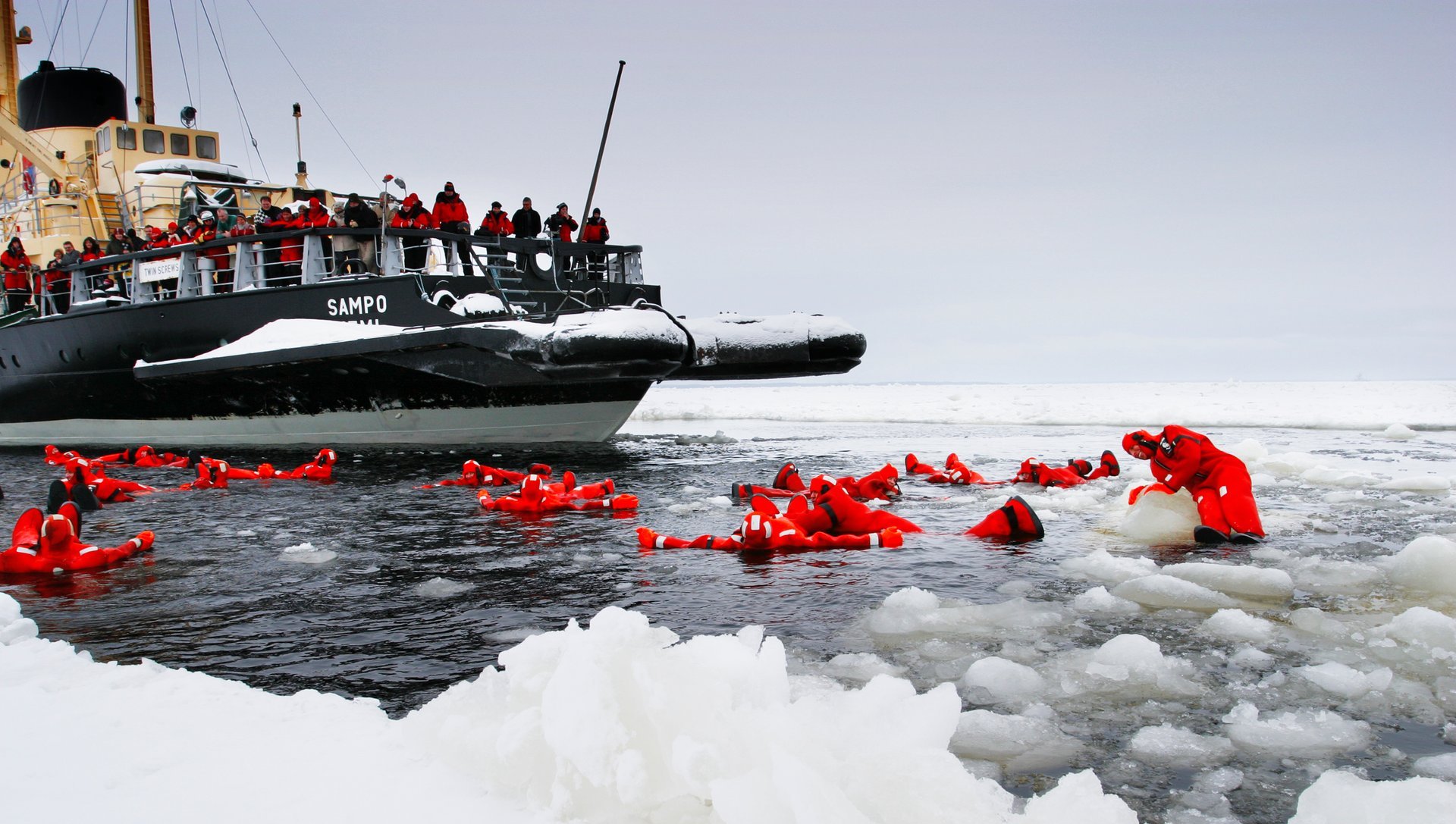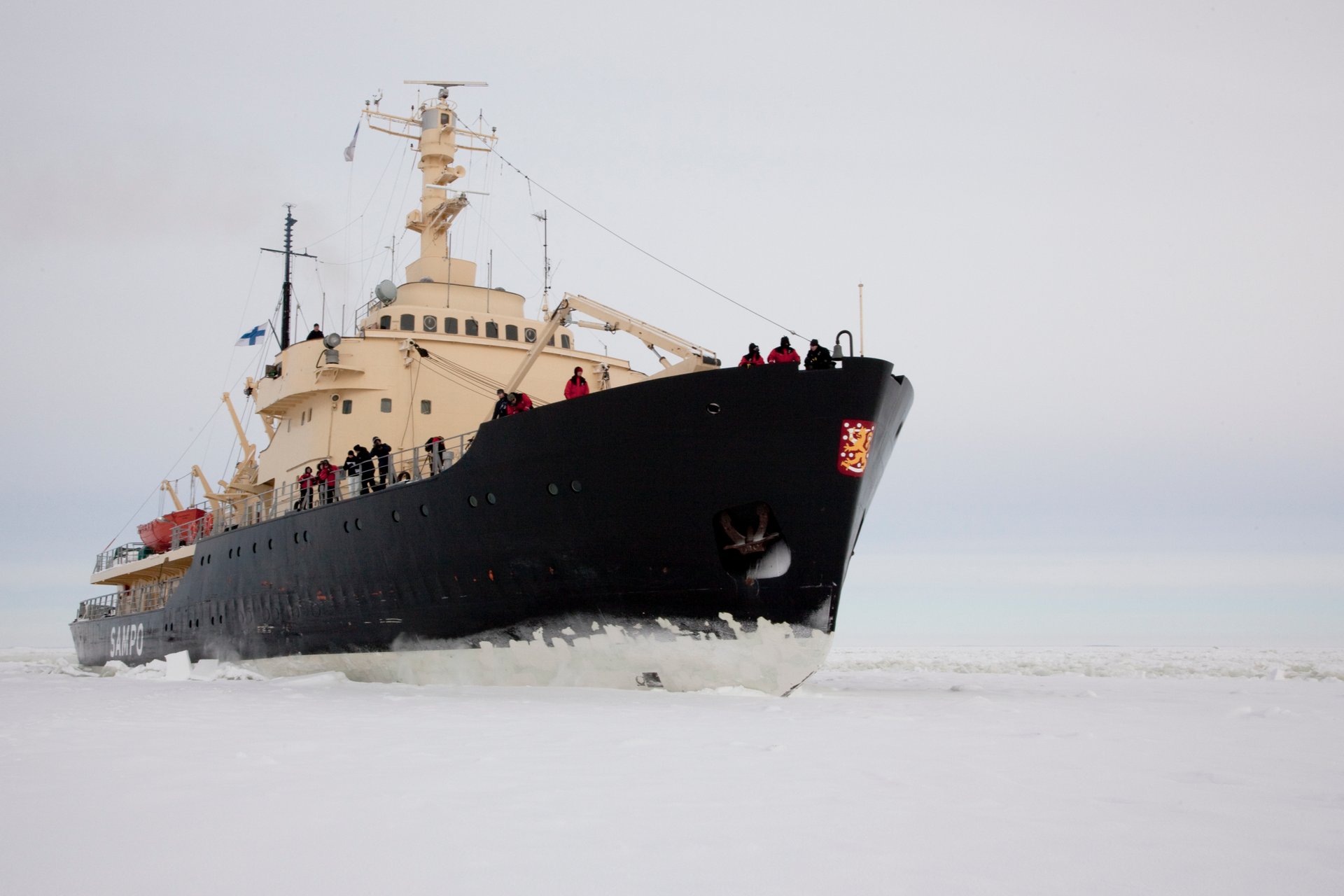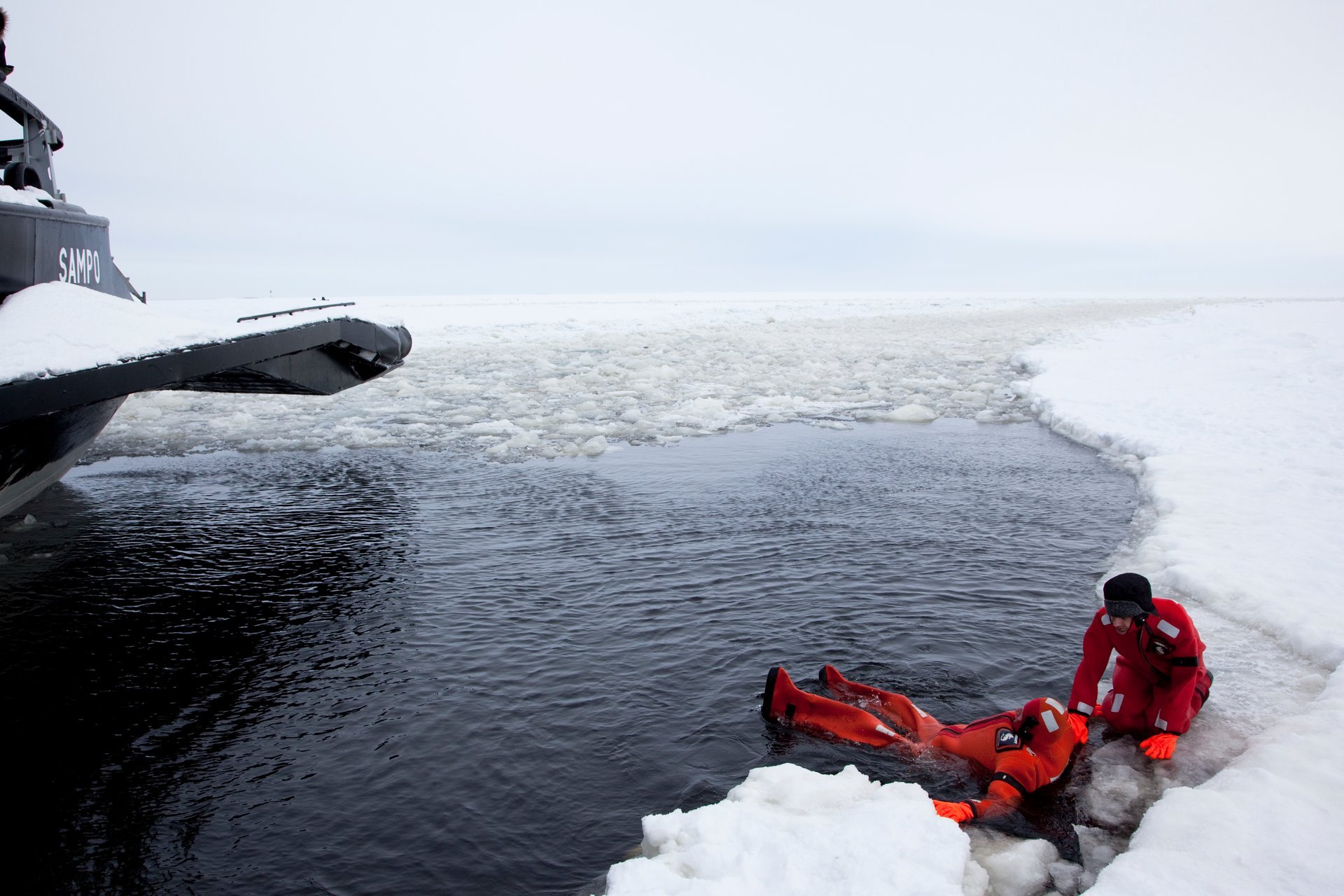 A unique cruise on board of the massive icebreaker will let you explore the North like never before. Enjoy the frozen white sea everywhere around with only the sound of crashing ice to break the silence. Solid ice covers the sea for about 5 months out of the year.
In the beginning of winter the ice is 30-50 cm thick, but in April it can be up to 2 m thick. In Finland you can have a great chance to cruise and even take a dip in the icy waters. Visitors can walk on the frozen sea and even swim in the dark, freezing water among crushed ice.
You'll be provided a special floatation survival suit, which will make you float so no need to even be able to swim. When you get into the water you'll be amazed to feel it's warmer than on the ice. A guided tour inside the giant ship may be interesting as well. An Arctic Icebreaker can take you to one of the most memorable trips of your life.
The most famous Sampo Icebreaker cruise departs from the north port of Kemi, on Bothnian Bay in the Finnish Lapland. There are also alternative icebreaker cruises in Swedish Lapland on the Polar Explorer boat.
Find hotels and airbnbs near Icebreaker Cruise and Ice Floating (Map)