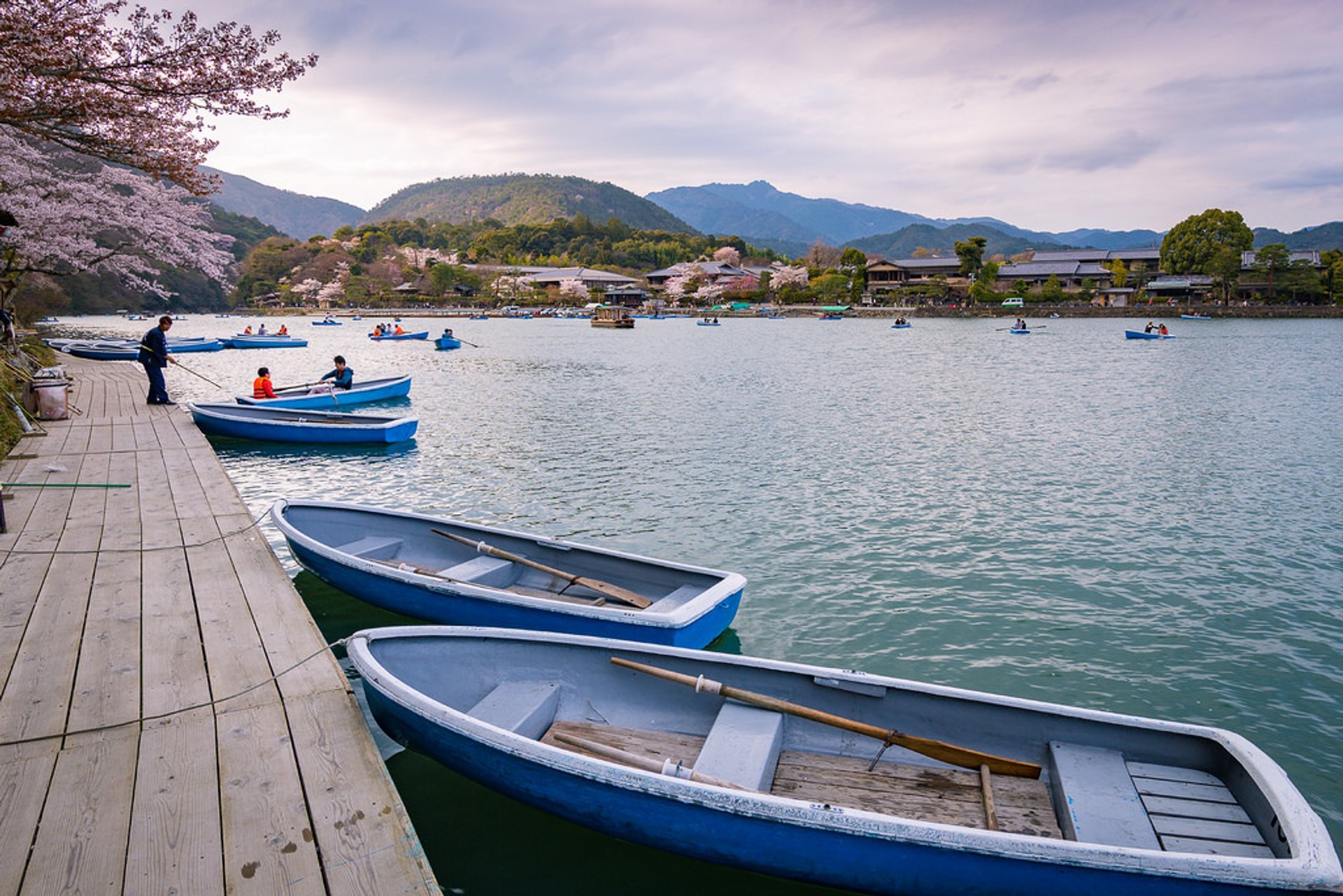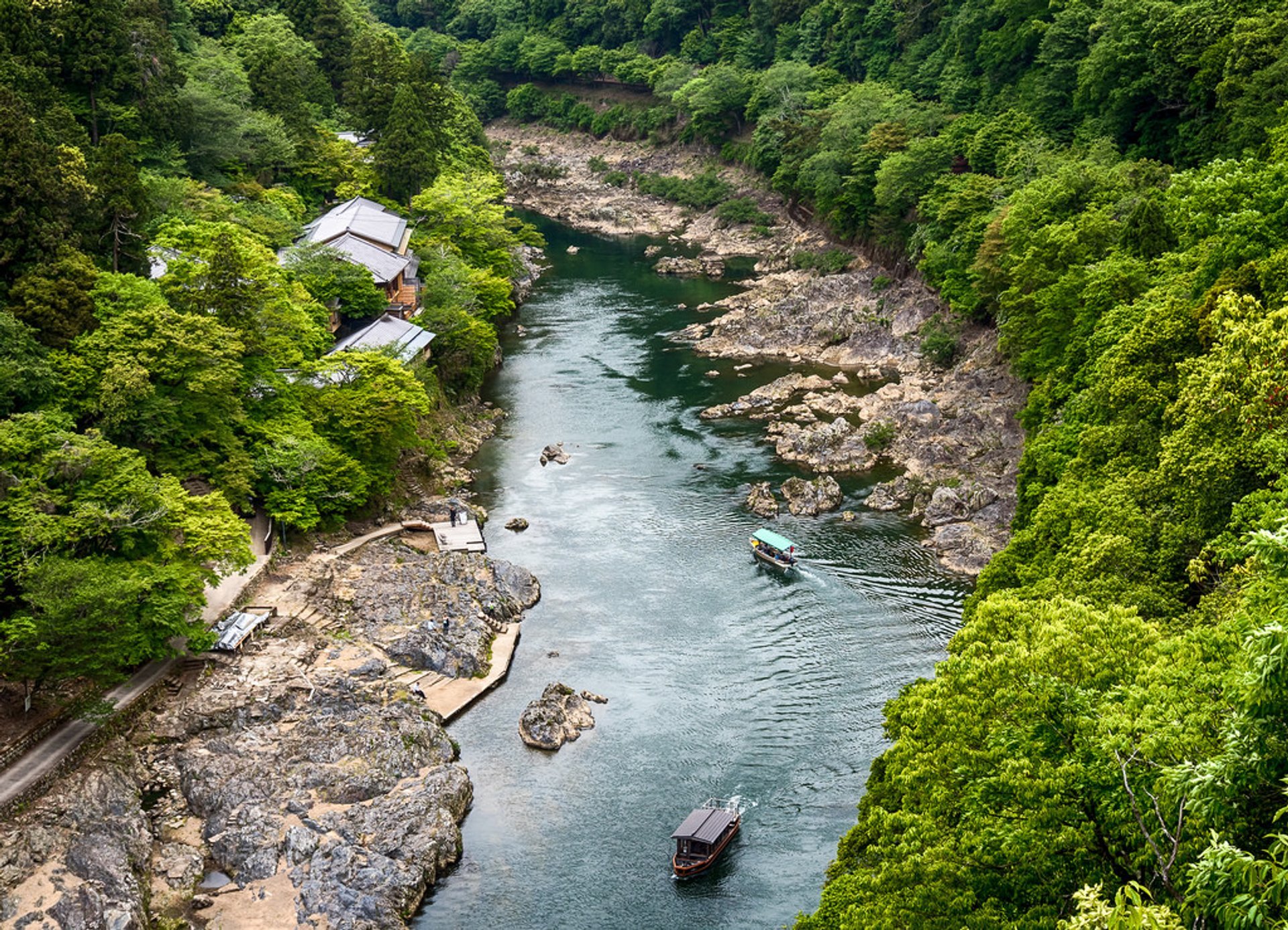 Kyoto is an ancient city with astonishing shrines and temples, but it is also very proud of its beautiful nature. One of the best ways to discover this natural environment is to go on a 16 km boat ride along the Hozu River or Hozu-gawa (also known as Katsura River or Oi River depending on the area). The 2-hour cruise runs between Kameoka (a city in the Kyoto Prefecture) and the Arashiyama district. The sceneries overlooking Mt. Atago are just impressive.
If you get hungry during your boat trip, there are special houseboats that sell food and snacks along the way. It's the perfect opportunity for relaxation and enjoyment—just don't forget to prepare your camera to snap the best shots while boating.
Boat rides run all year round with longer operating hours in mid-March to November and a bit shorter in December to early March. All seasons have something special in store for you—from the cherry blossoms in spring to the greenery of summer, the fall foliage of autumn and the snowy mountains of winter. In the cold season, you'll be riding a heated boat, so no need to worry. However, warm season, especially spring and autumn, are the favourites. A few day closures for safety inspections occur in late December and early January, in February, and September. Service may also be cancelled during heavy rains and high water.
Find hotels and airbnbs near Hozu-Gawa River Boat Ride (Map)