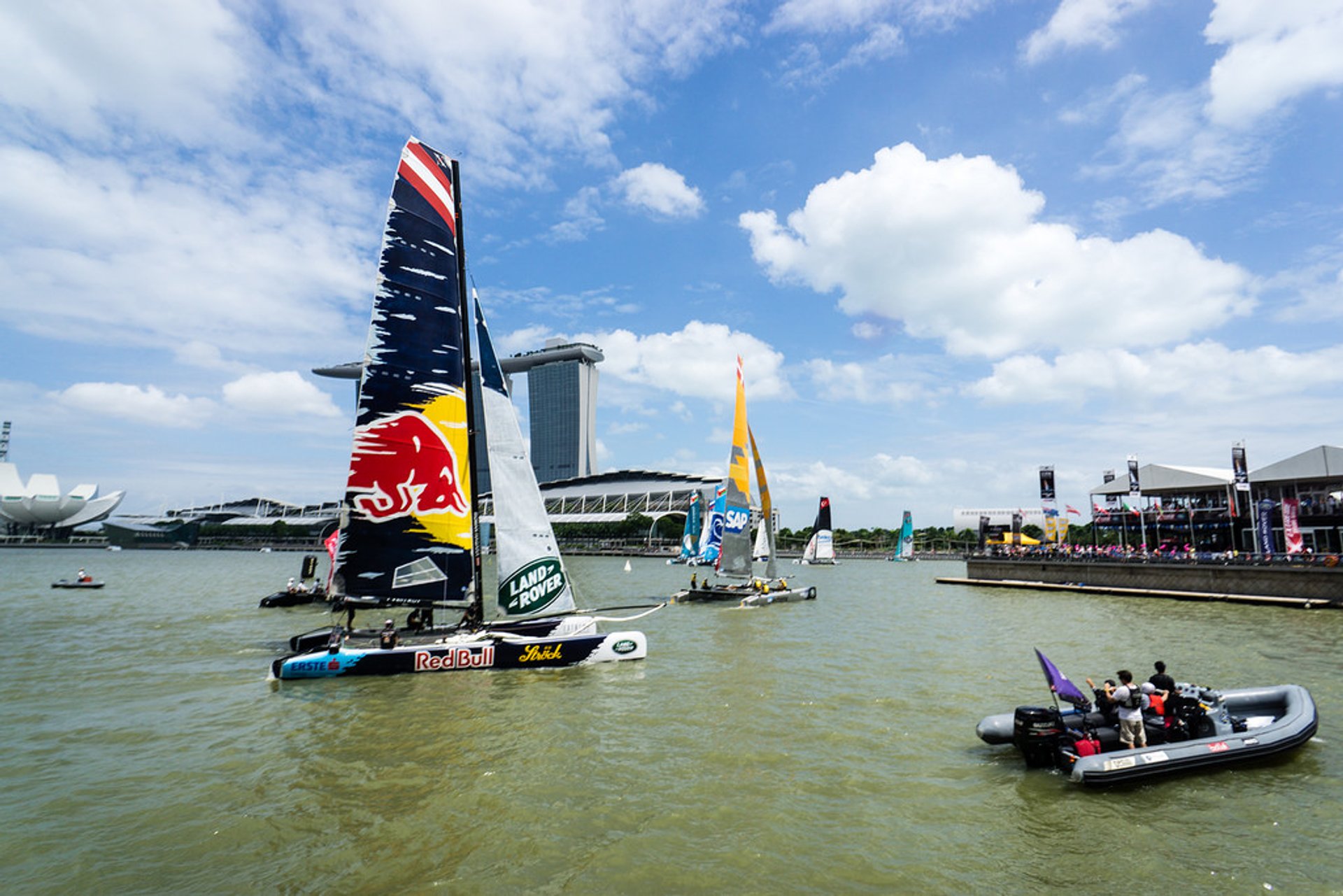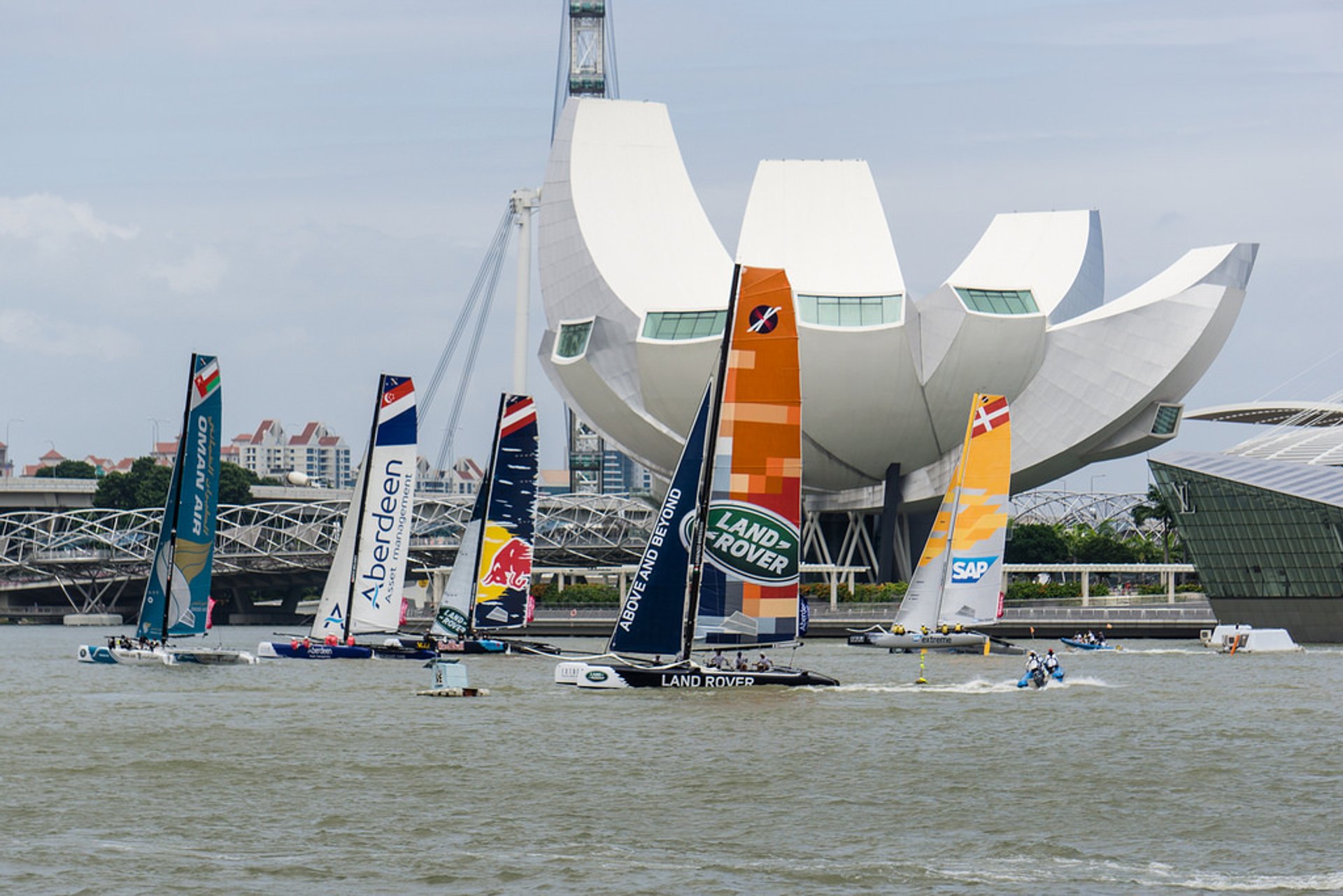 Sailing is available to a wide range of tourists, as there is no need of being especially fit or being able to swim to engage in this entertaining activity. Most of the 14 operators offering their services are located in the south-east of Singapore, one sailing club is situated in the west and four—in the north-eastern part of the country. St John Island, Lazarus Island, and Kusu Island are the most popular locations among tourists.
Children who are 8 years old and above are allowed to sail alone in small boats. One may choose between boats designed for a single sailor and for 2 passengers. Those who cannot swim, are accompanied by the instructor for the sake of safety.
Although the weather in Singapore remains warm throughout the whole year and the city does not suffer from tropical storms, it is still affected by violent winds known as sum​atras which result into short-lasting squalls. These sudden localized storms occur between April and November and represent a great obstacle for sailors. Thus, sailing season stretches over December to March.
Find hotels and airbnbs near Sailing (Map)