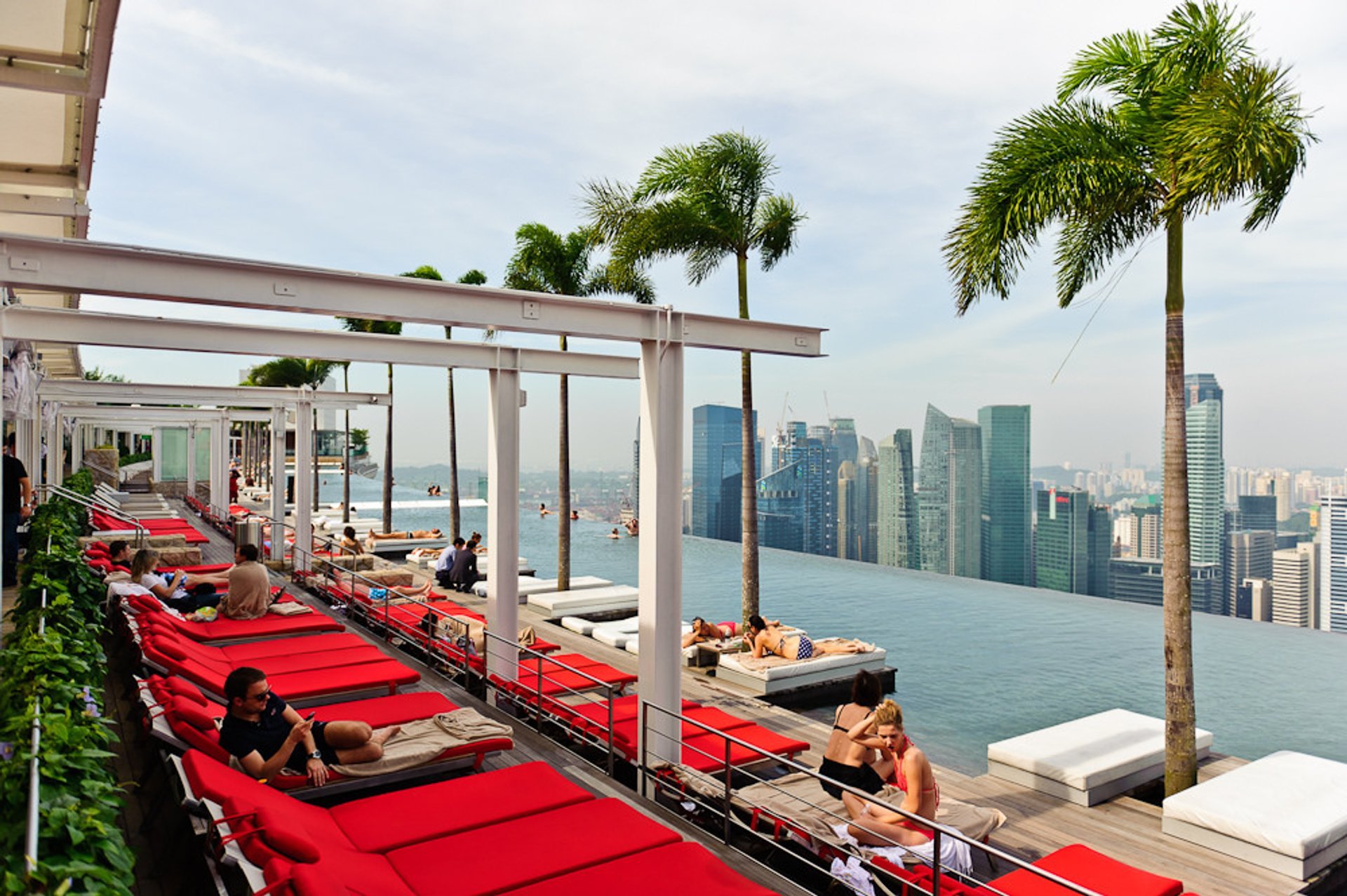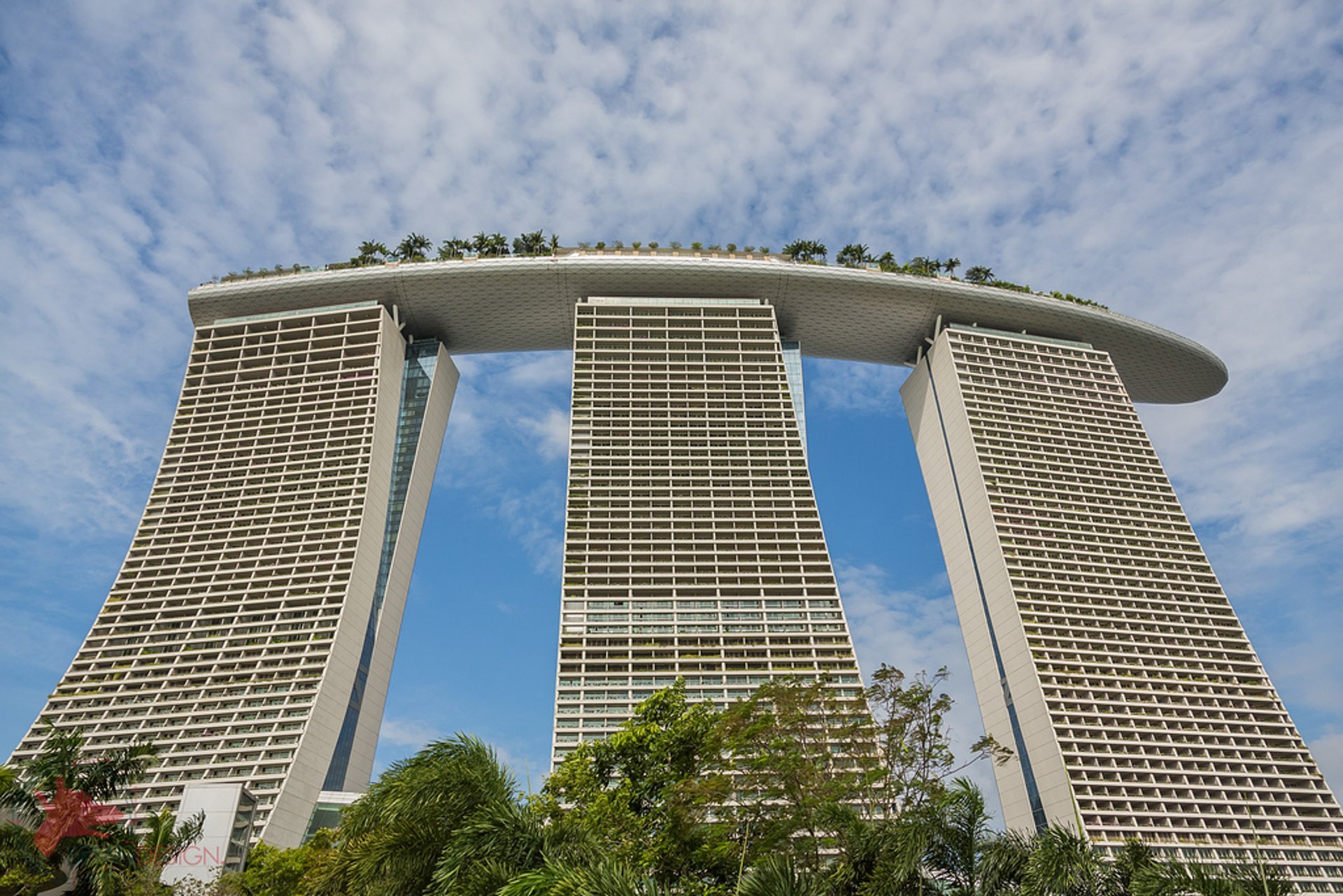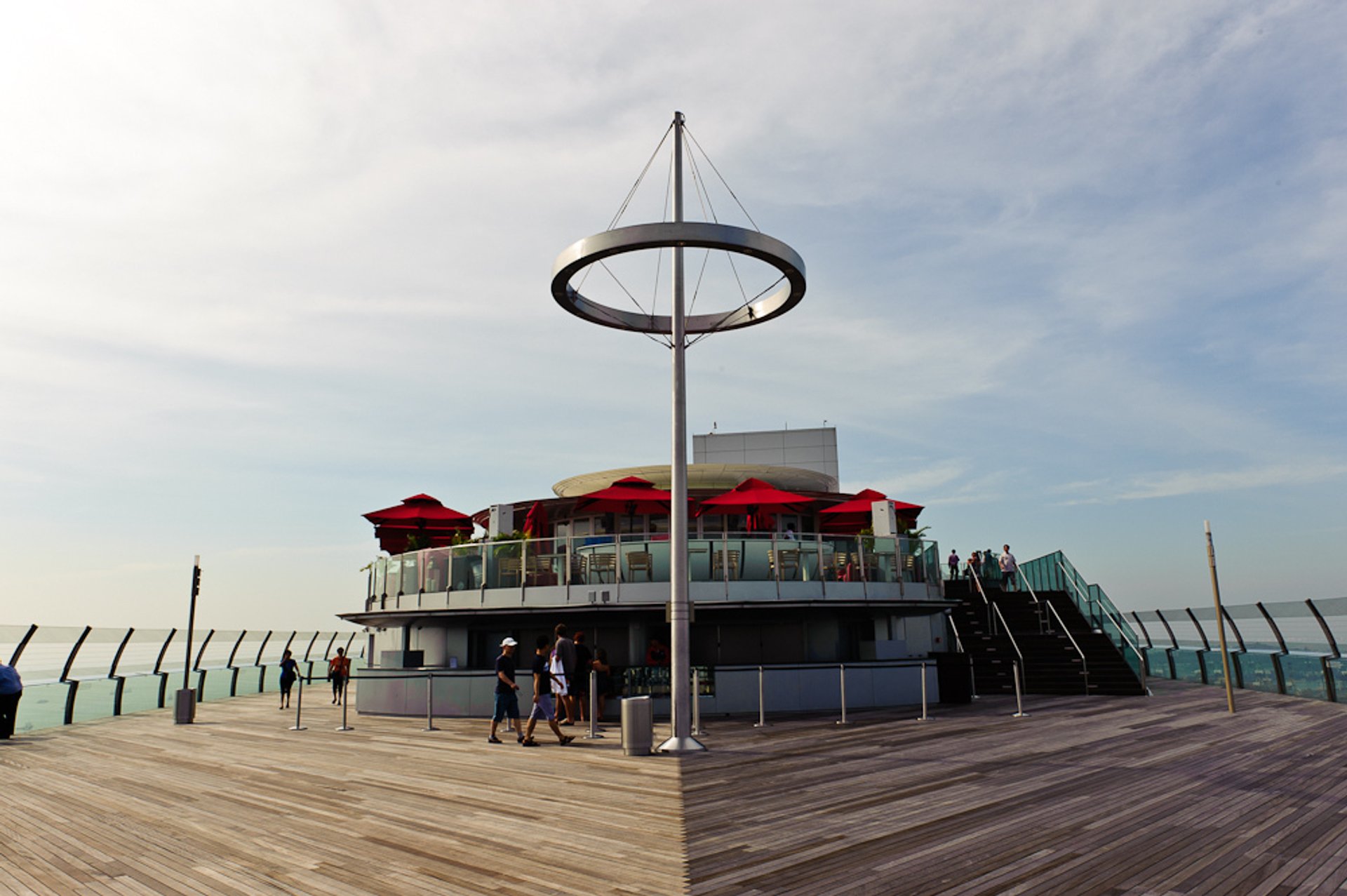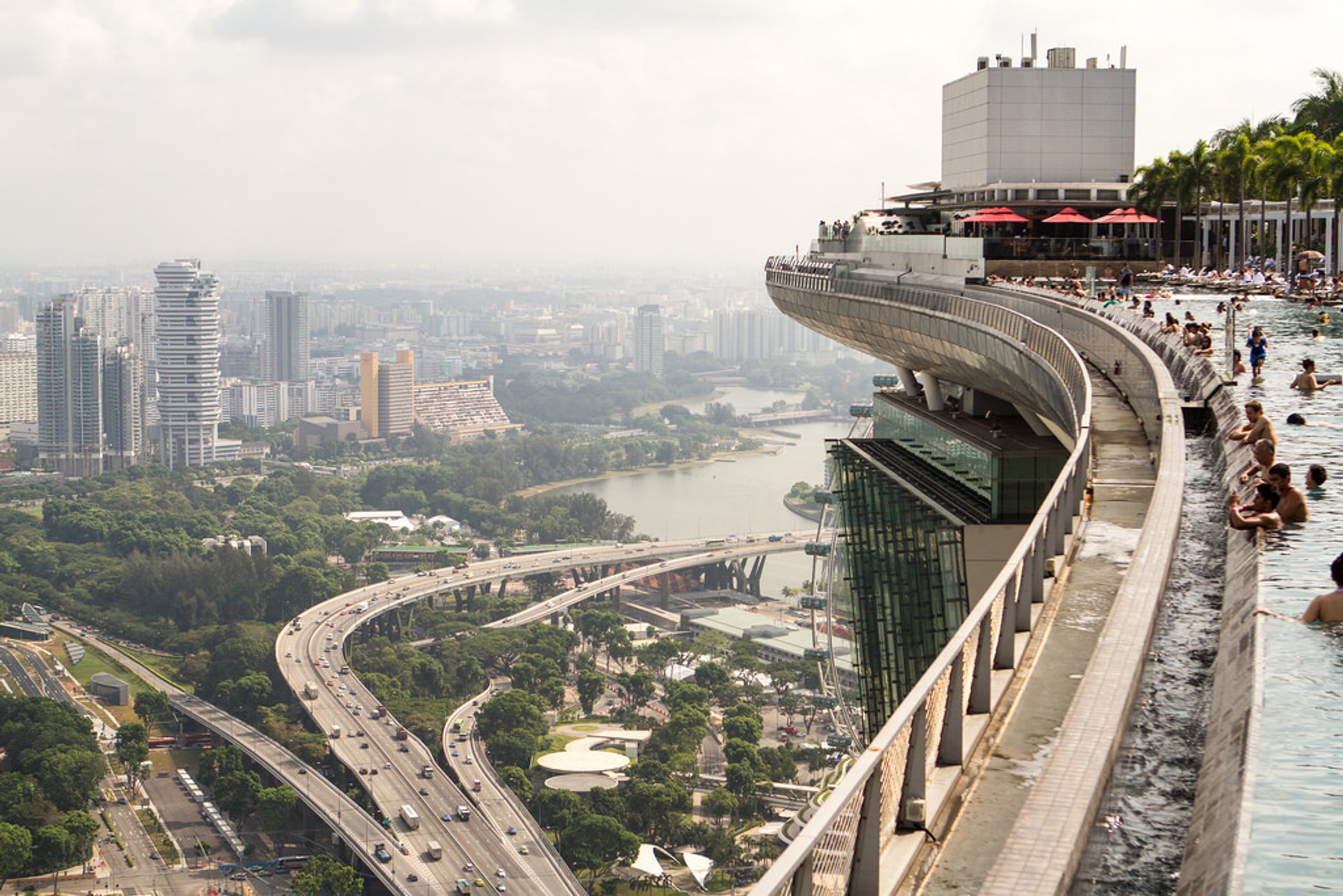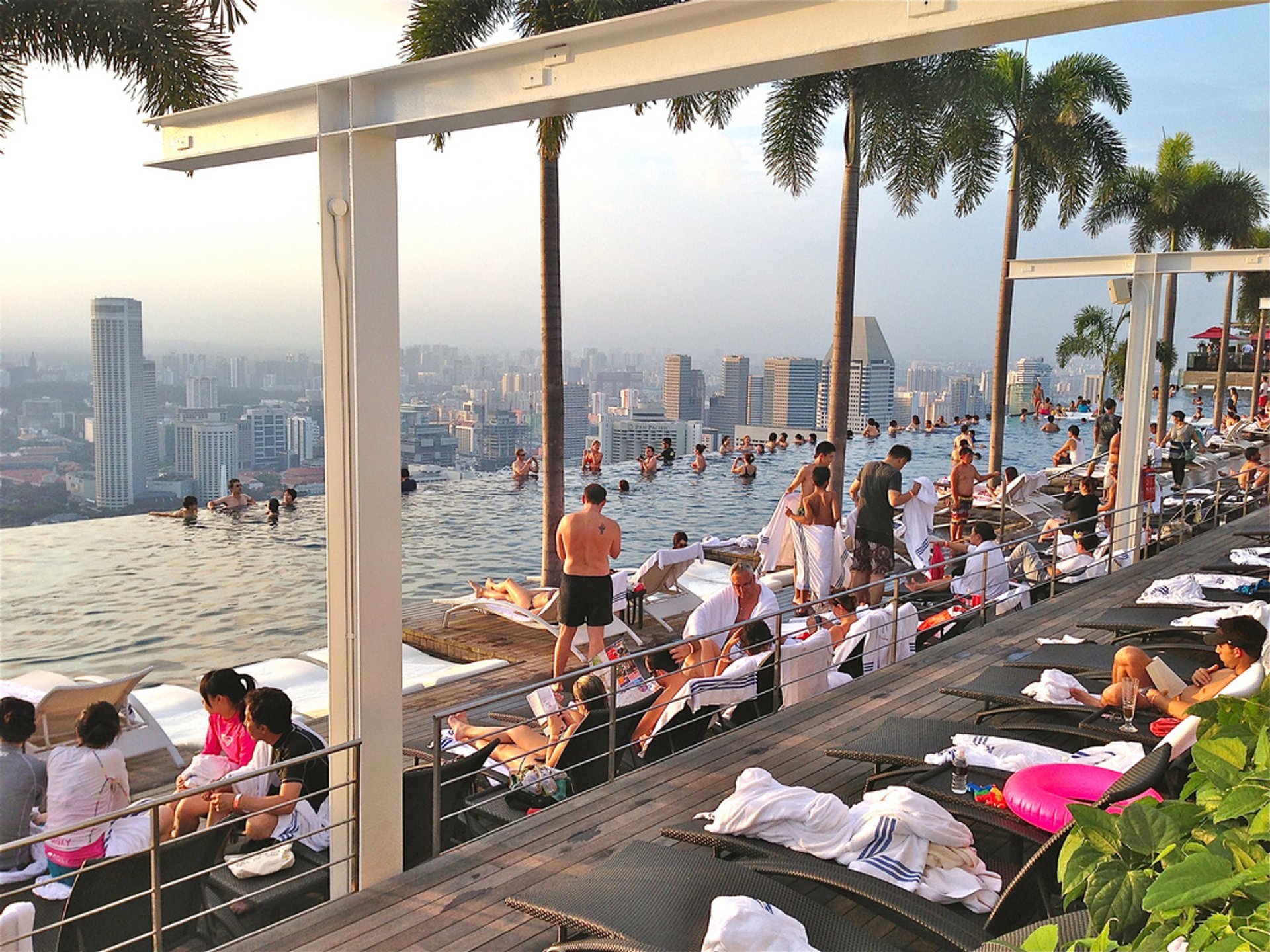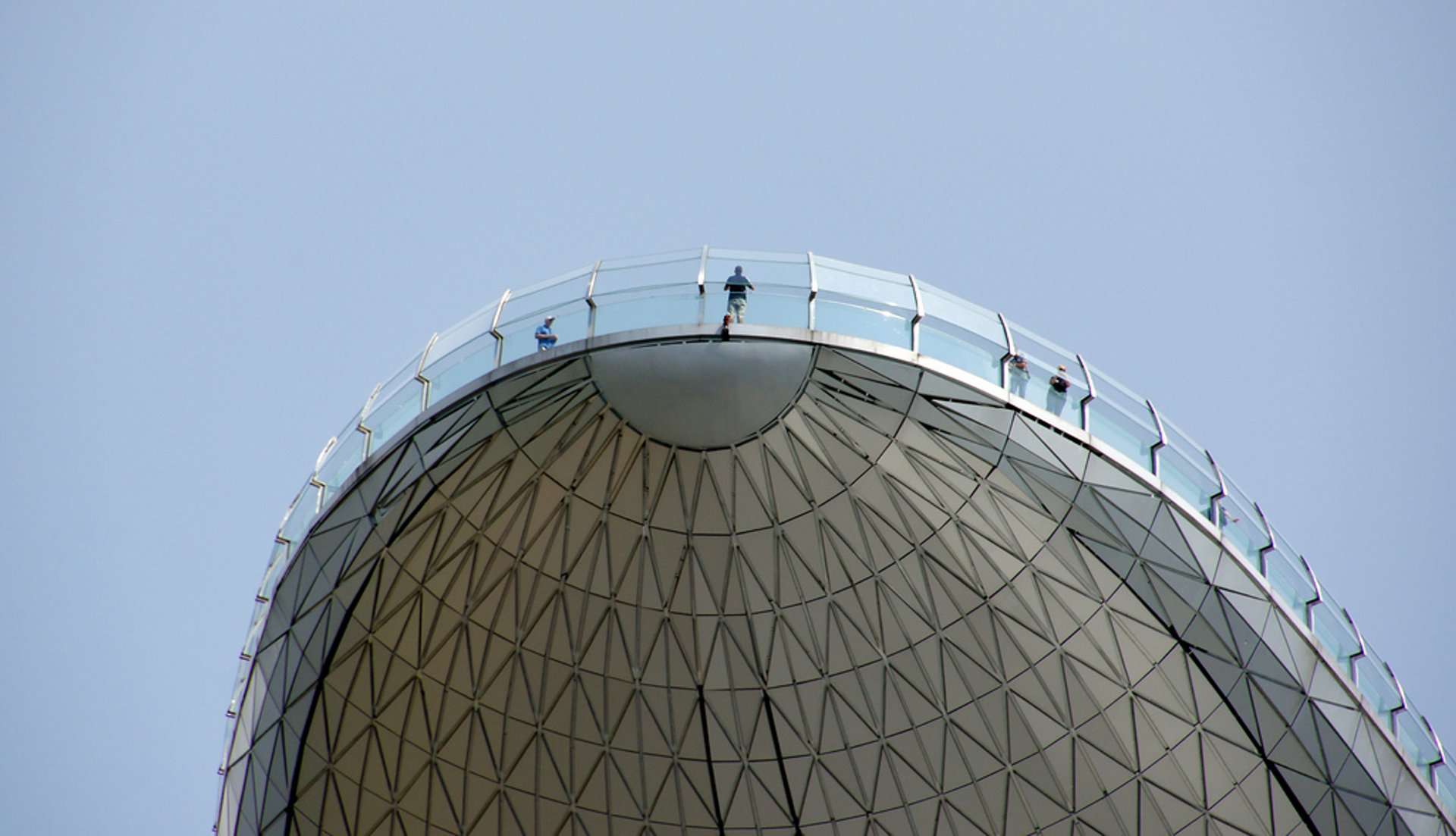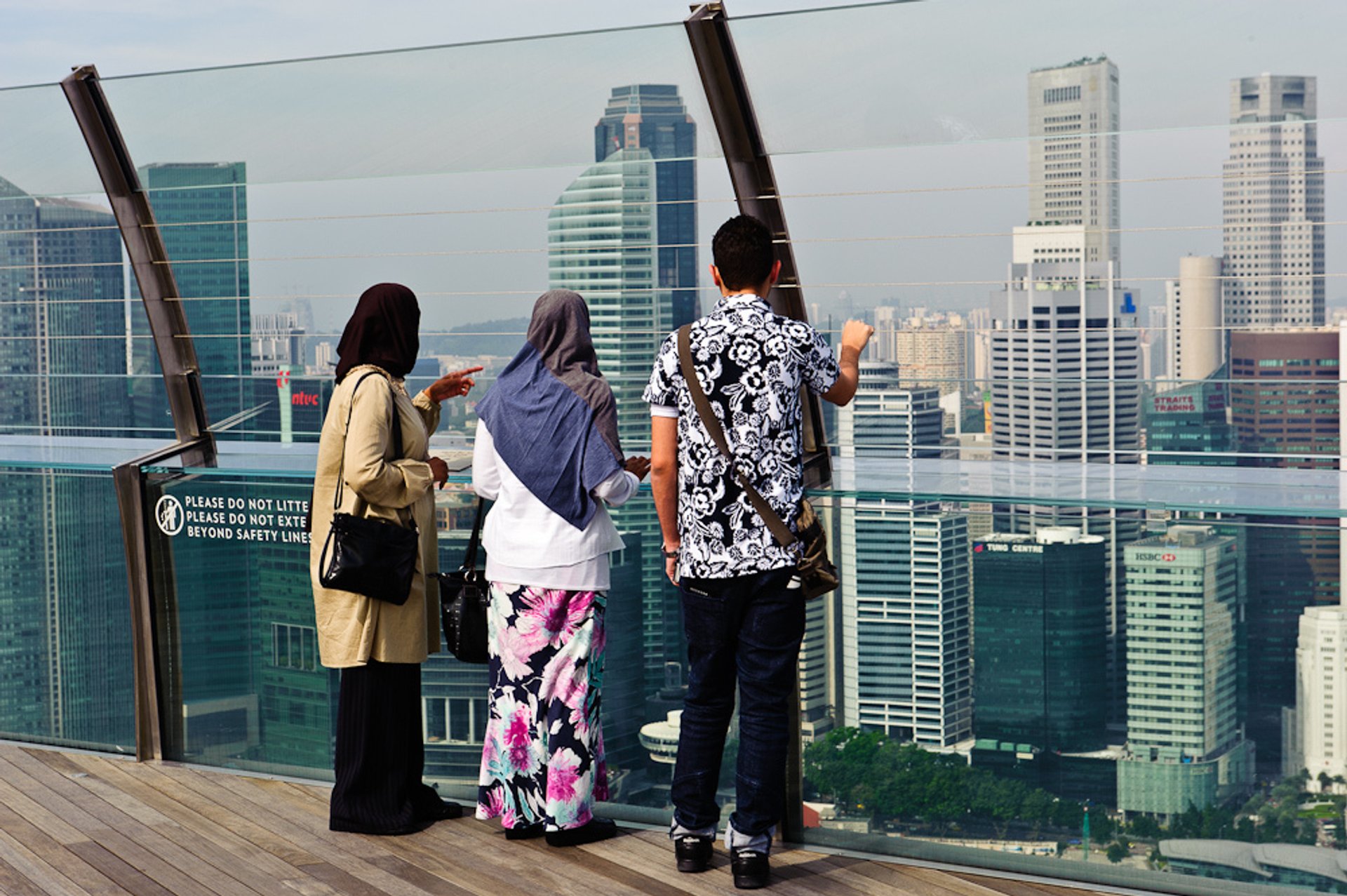 Get a glimpse of the "highlife" at Marina Bay Sands SkyPark boasting some of the best views in Singapore. The iconic Marina Bay Sands hotel is topped with a large wooden deck area offering a 360-degree panorama of the harbour and beyond. The SkyPark's capacity is 3,900 people, and the observation deck can get rather crowded.
If you want to take your experience even further, visit one of the jewels of Marina Bay Sands—the world's largest rooftop Infinity Pool with breathtaking views on the city's skyline. The 150-meter (490-feet) pool is an architectural masterpiece, set on top of the world's largest cantilevered platform. It overhangs the building by 67 meters.
The best time to visit the Marina Bay Sands SkyPark is early evening, so you can catch the sunset over Singapore and then witness it lit up with thousands of lights. The park is open till 10 p.m. on weekdays and 11 p.m. on weekends. The admission fee is about $23.
Marina Bay Sands, owned by the Las Vegas Sands Corporation, opened in 2010. Its construction cost came close to $8 billion, making it the world's most expensive standalone casino property. Designed by Moshe Safdie, the building includes a hotel with 2,561 rooms, a huge convention center, a shopping mall, a museum, two large theatres, restaurants, floating Crystal Pavilions, and the world's largest atrium casino with 500 tables.
Find hotels and airbnbs near Marina Bay Sands SkyPark (Map)