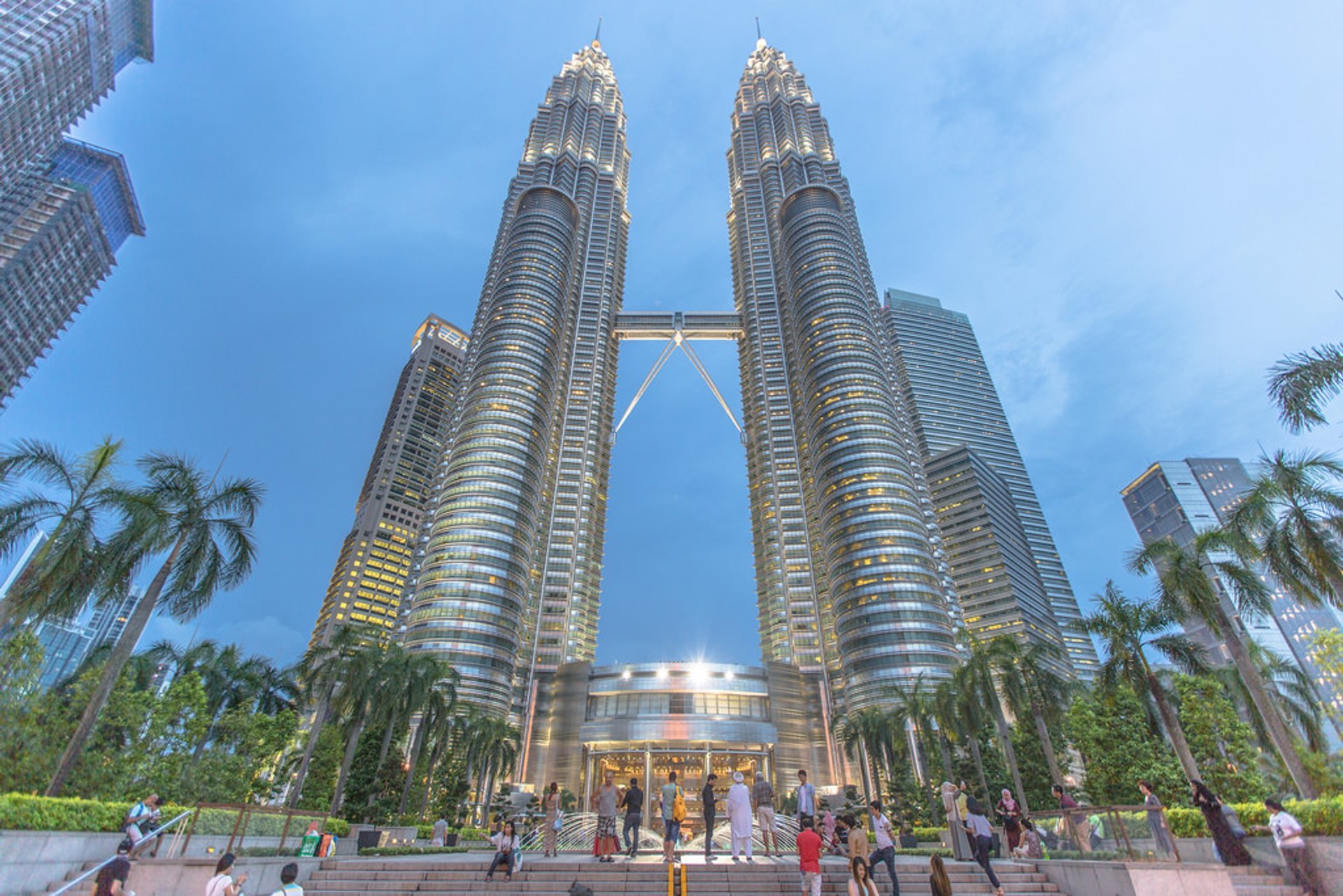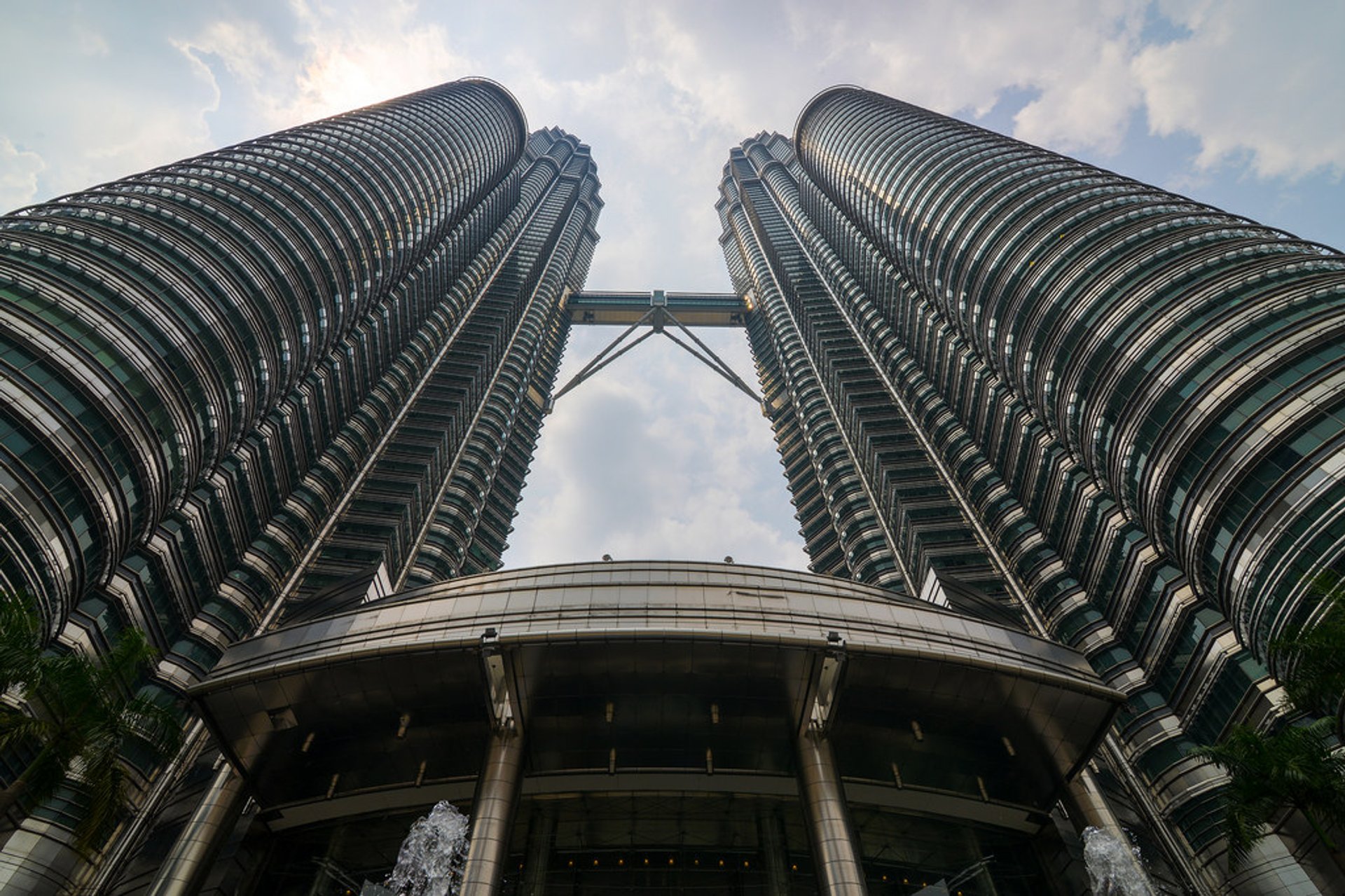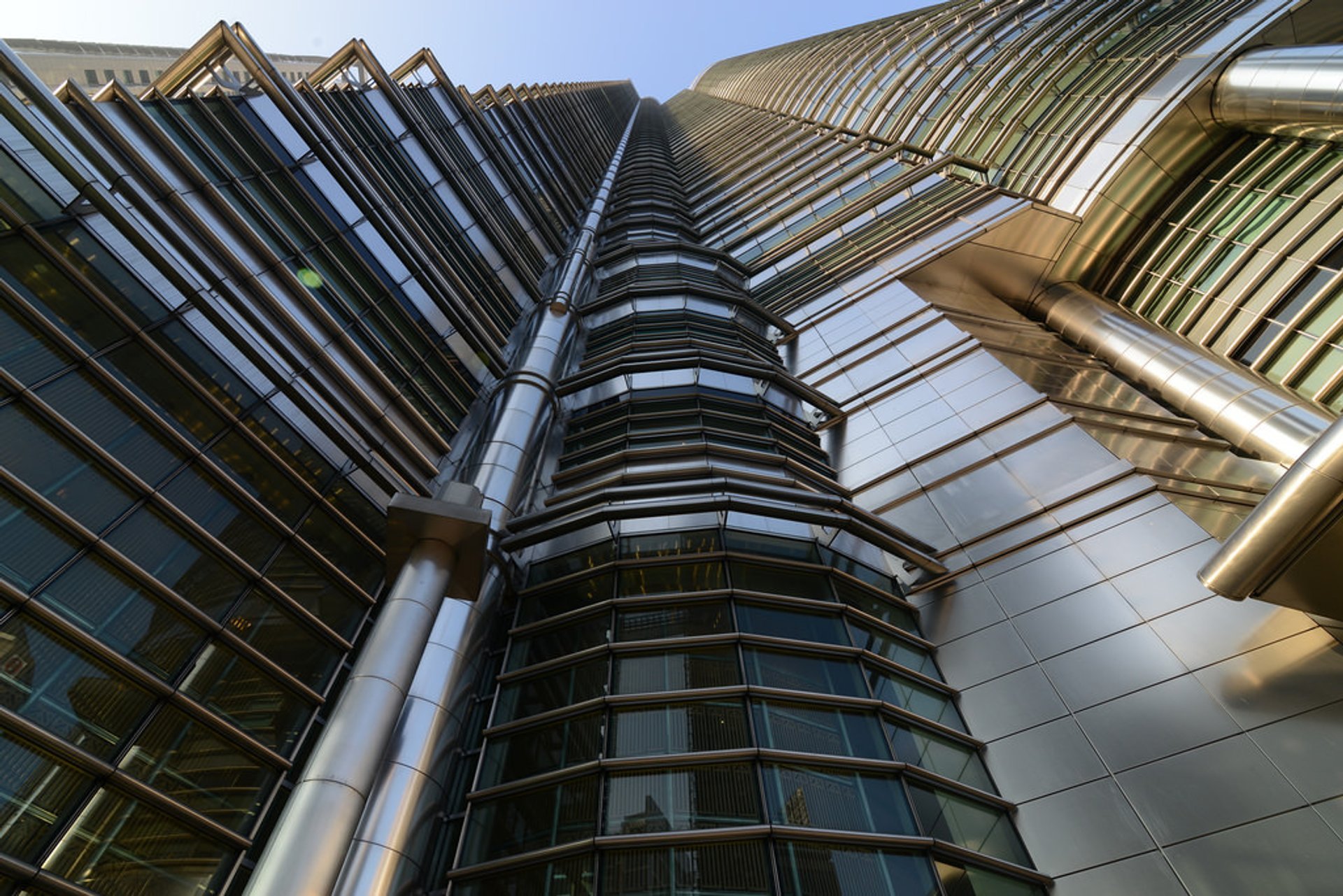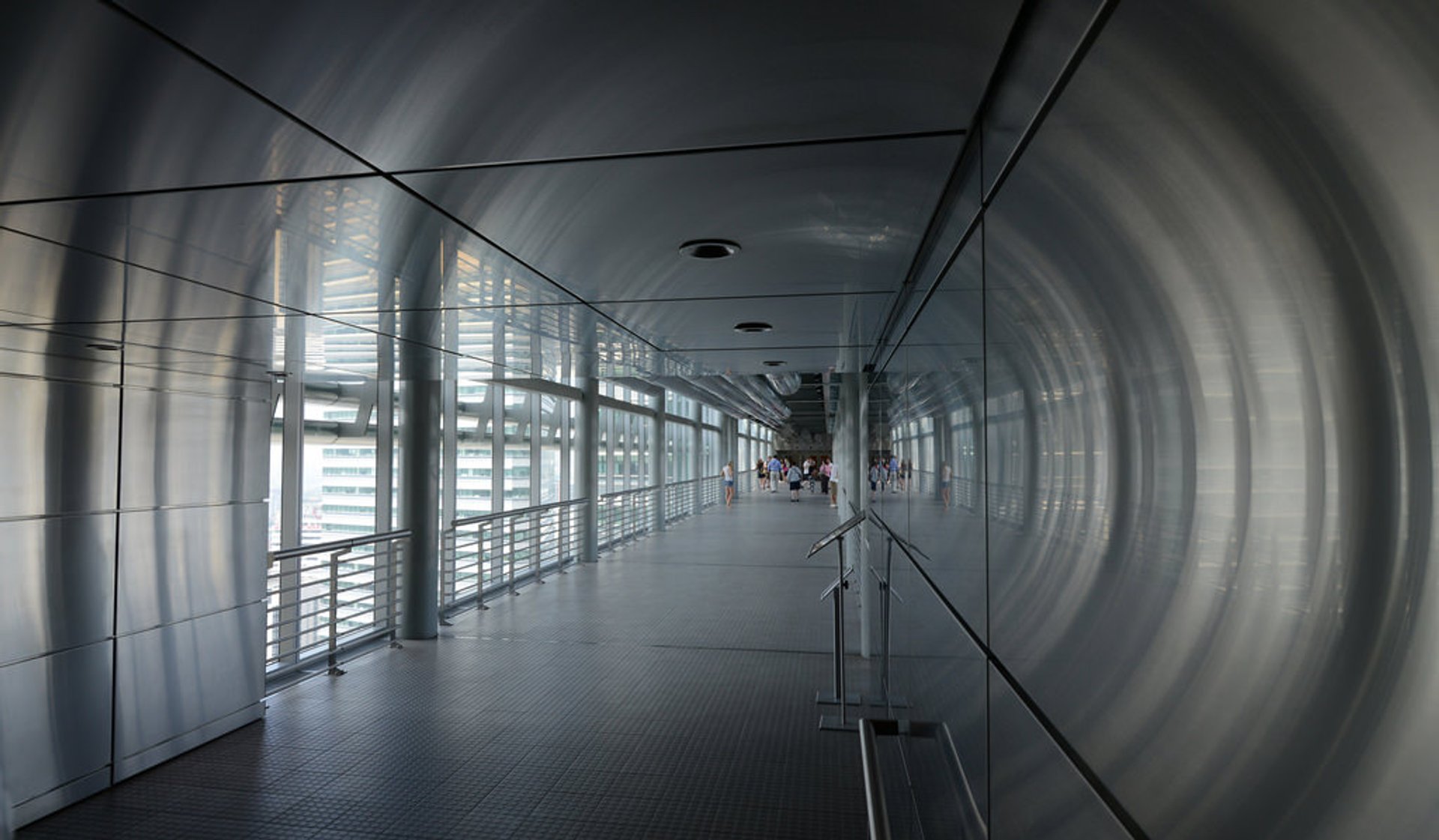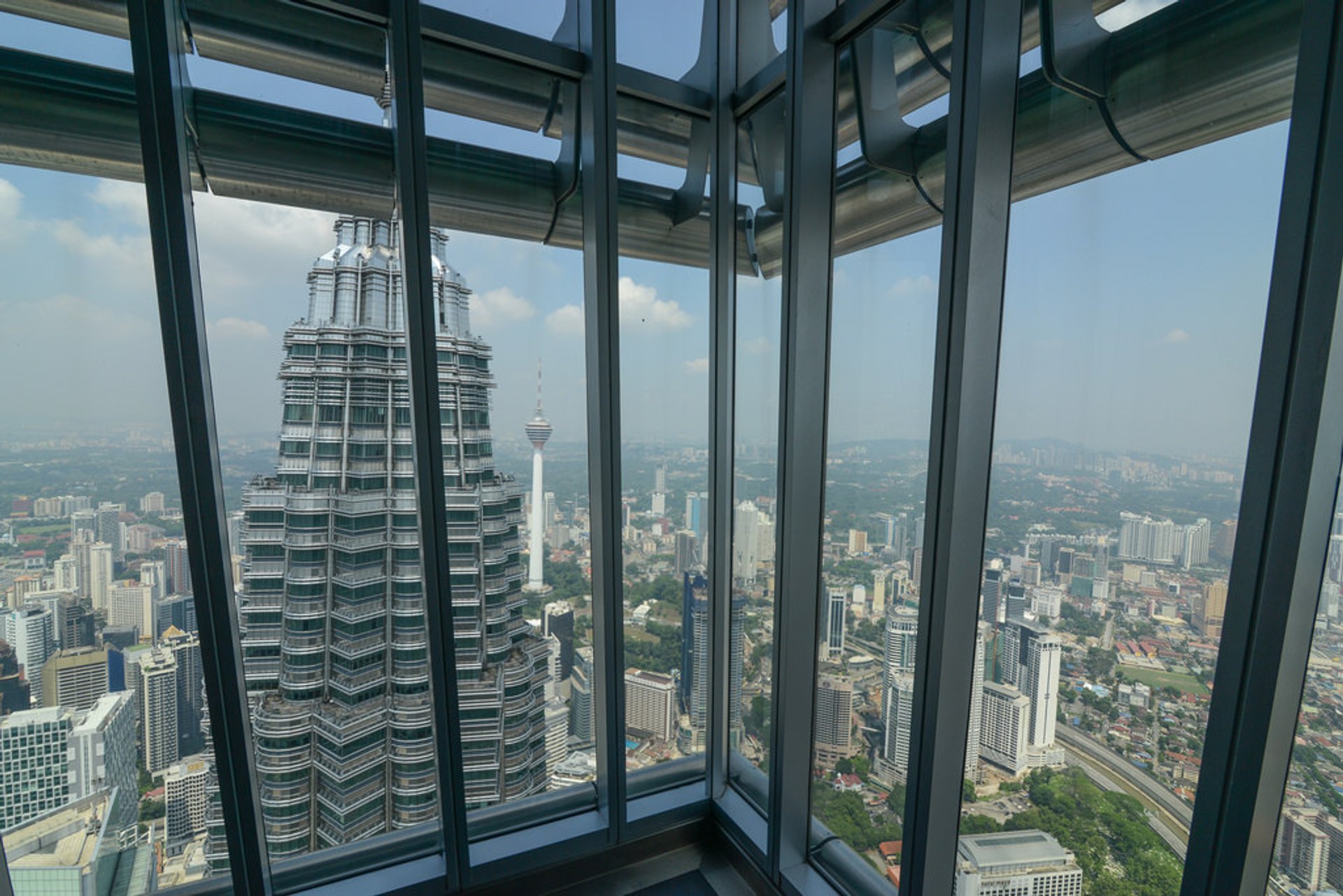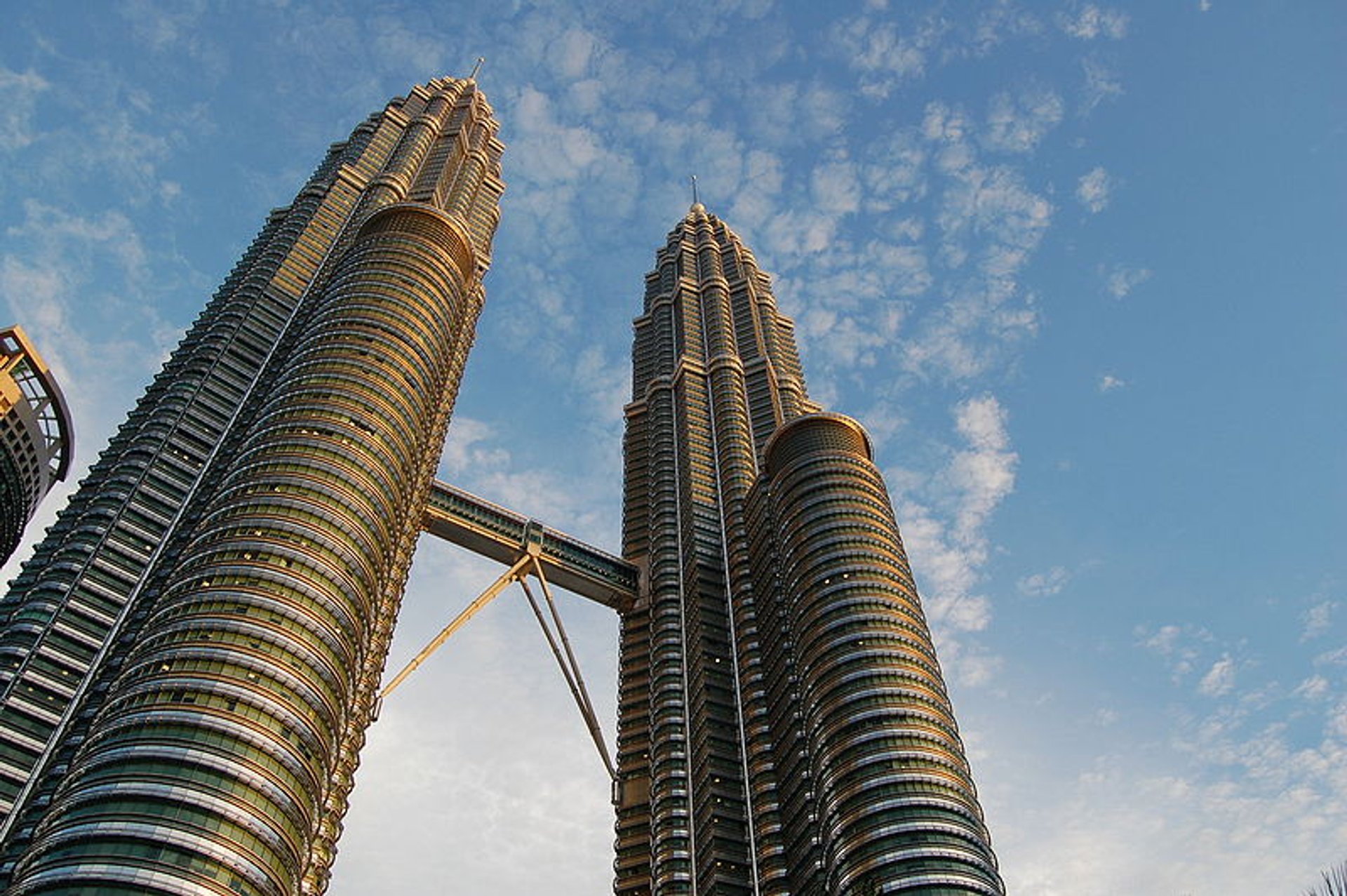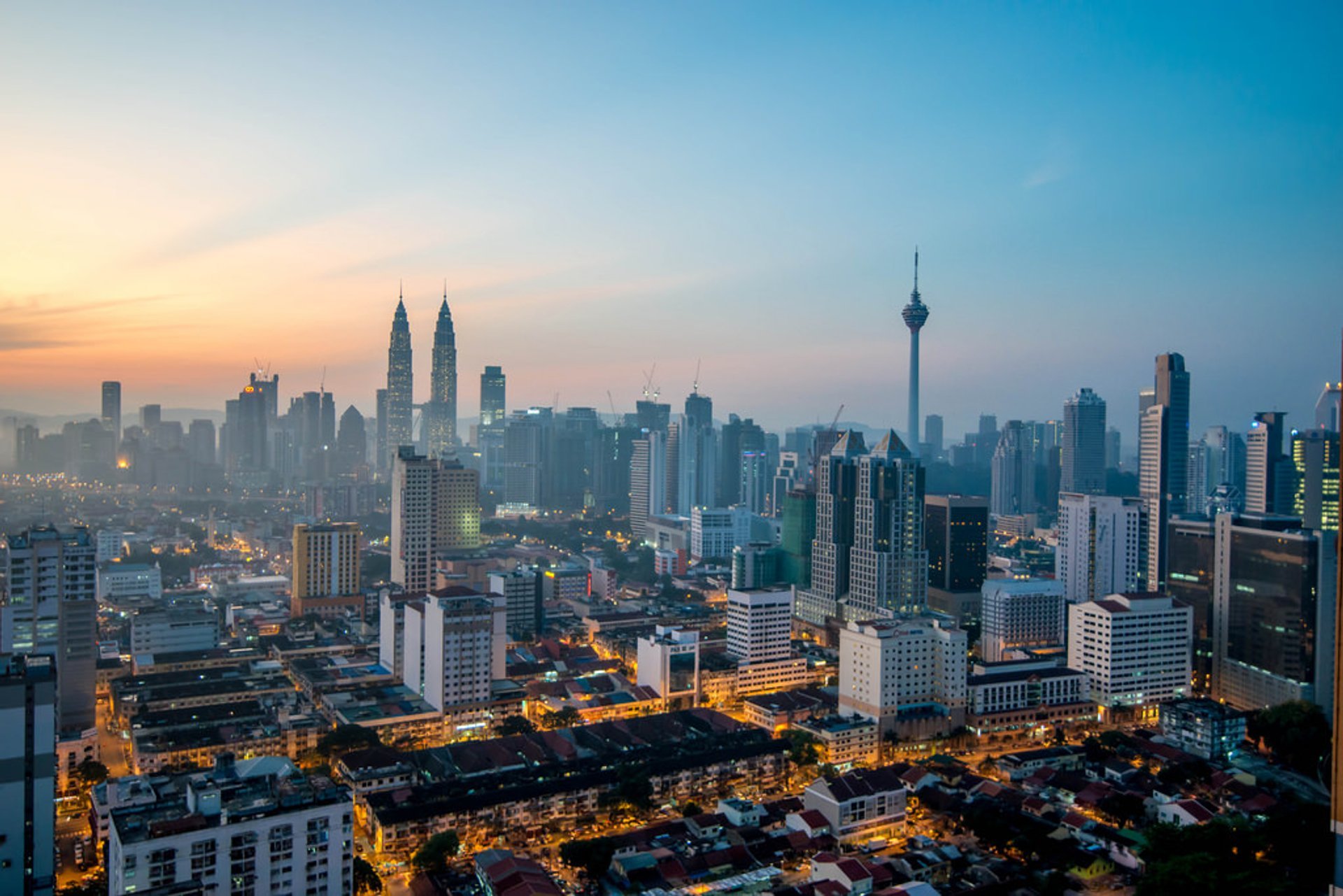 Soaring to an impressive height of 451.9 metres, Petronas Twin Towers are the embodiment of Malaysia as a global player. Buildings' scale hints a zest of the nation and symbolises its determination, ambitions, aspirations, and advancement on the world's stage. The 88-storey dual skyscrapers have a rather peculiar design stemming from Islamic traditions. Each Tower's floor plate resembles two interlocking squares, which creates a shape of eight-pointed stars. These forms reflect essential Islamic principles of "unity within unity," along with harmony, stability, and rationality.
Tourists from around the globe come to marvel at this contemporary architectural masterpiece. Interestingly, this site is one of those that have hardly any best visiting time. Petronas Towers operate all year round with the limited amount of tickets per day, so it never gets too crowded. Moreover, the visitors have about 15 minutes at the Skybridge that unites two towers on the 42nd floor, and also 20 minutes for Observation Deck. It's is plenty of time to enjoy the skylines of Kuala Lumpur and share impressions with one another.
Keep in mind that there are some days and hours when admission is not available. The towers are closed on Mondays and important Islamic holidays, such as Hari Raya Aidilfitri and Aidiladha. The visiting hours are 9 am to 9 pm with the last admission at 8:30 pm. Friday is one exception when the attraction closes between 1 pm and 2:30 pm. The towers are exceptionally stunning at sunset.
As the tickets are limited, it's not that easy to buy one. If you prefer to purchase them on arrival, it's essential to get up early. Even though the issuing of the tickets starts at 8:30 am, you should be at the ticket office at least at 6:30 to get a good position in the queue, the tickets will be sold out immediately.
Advanced purchase is also available, and it's a much more convenient option compared to queue at the ticket office. Consider buying Skip the Line tickets or going on a guided tour.
Find hotels and airbnbs near Petronas Twin Towers (Map)