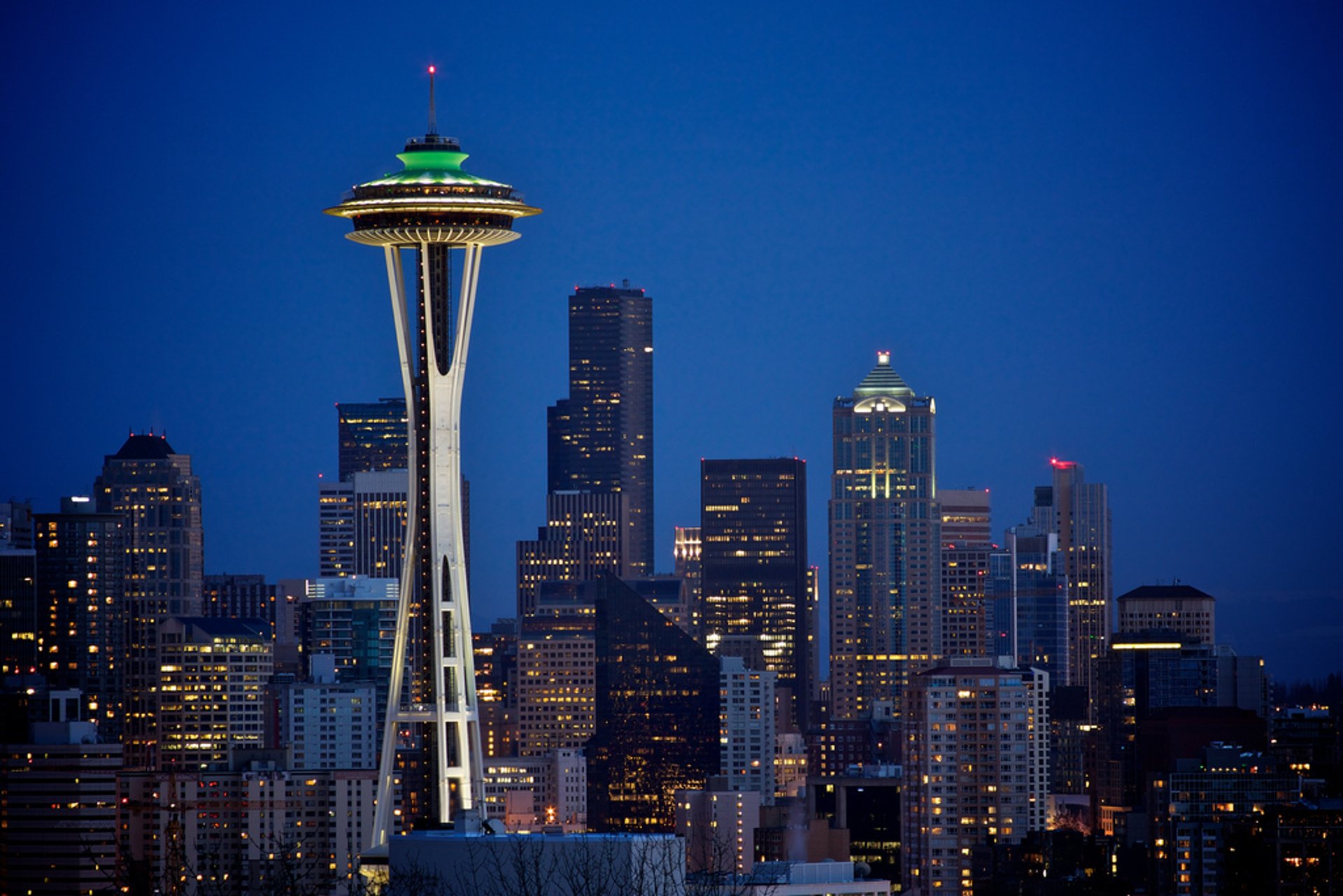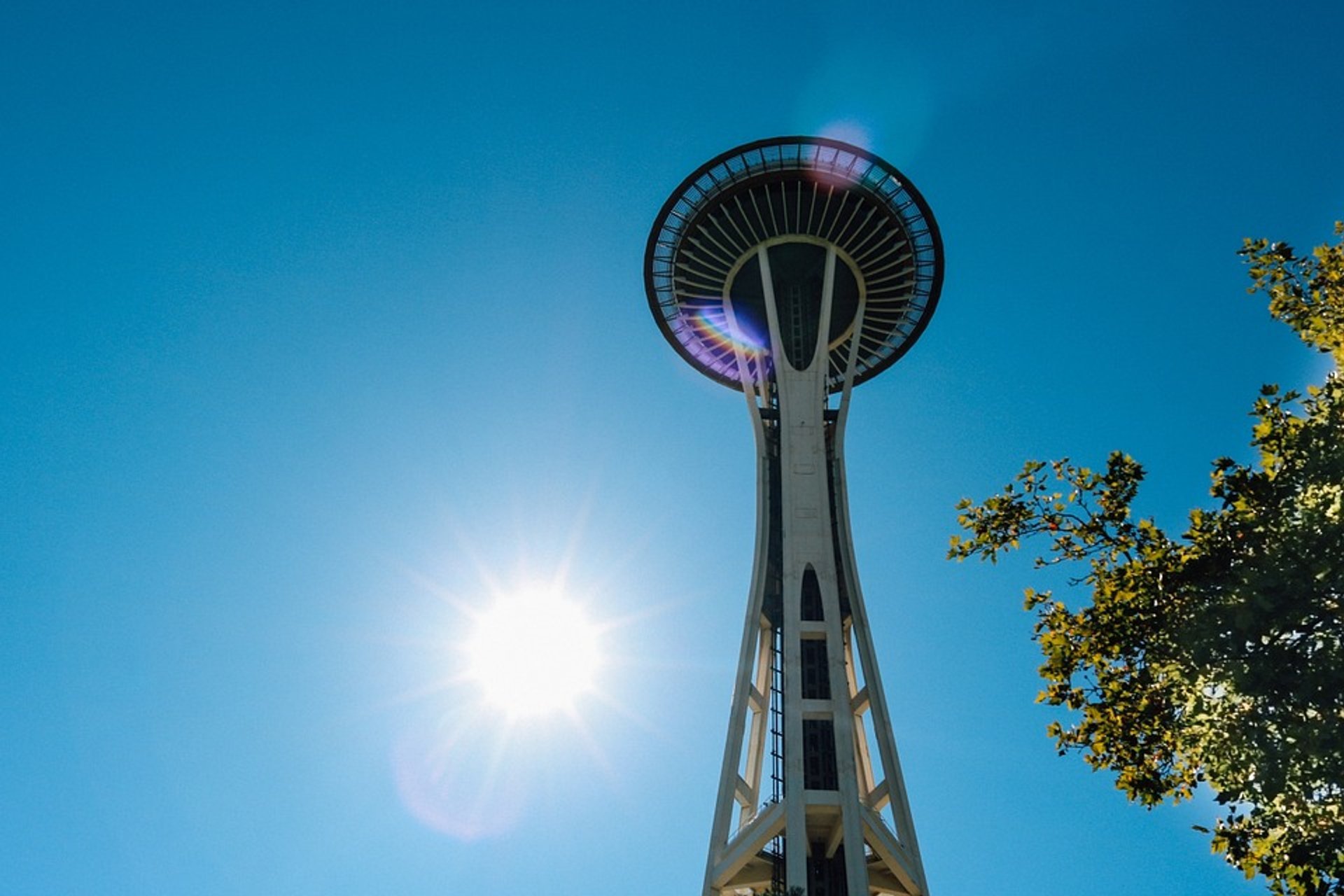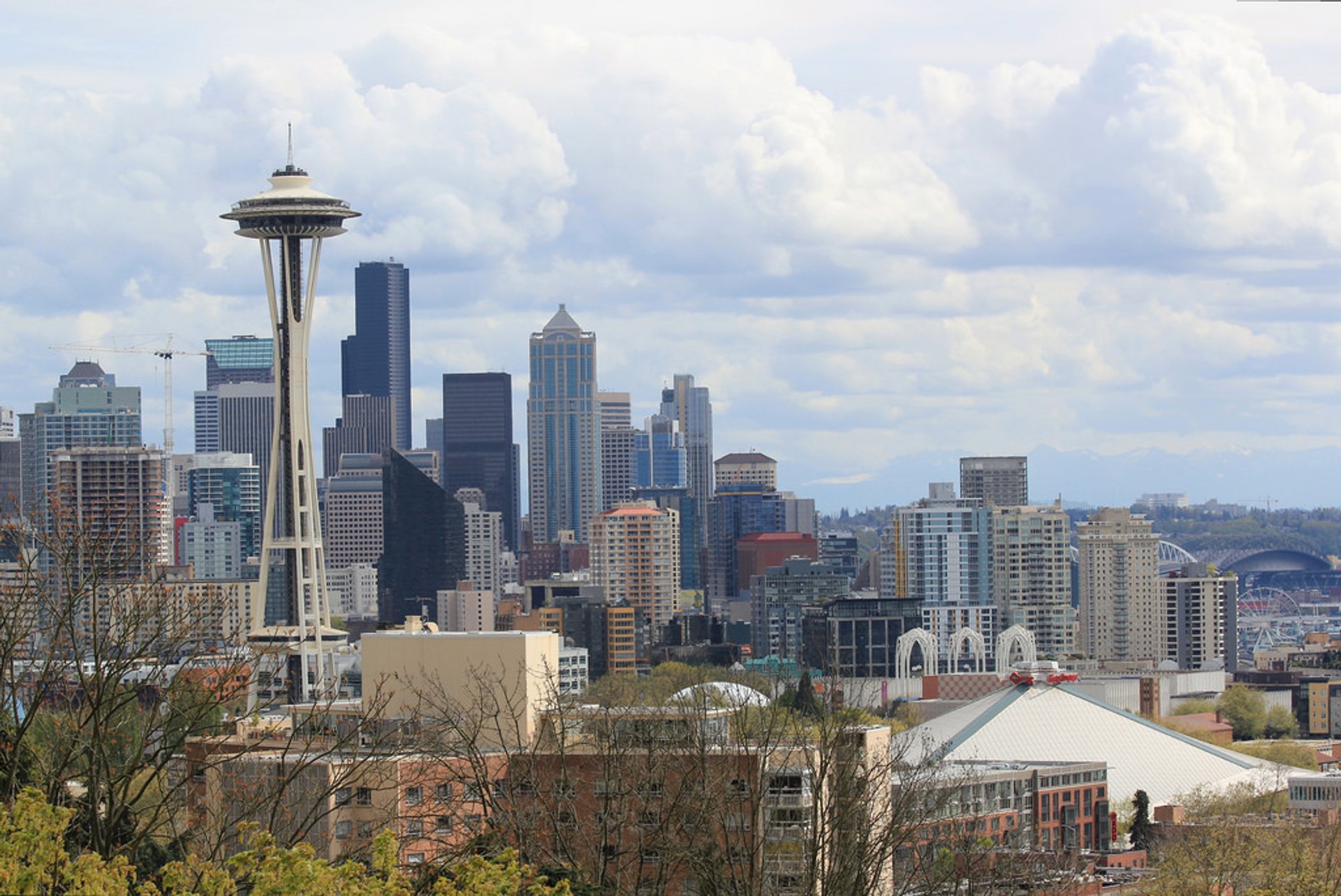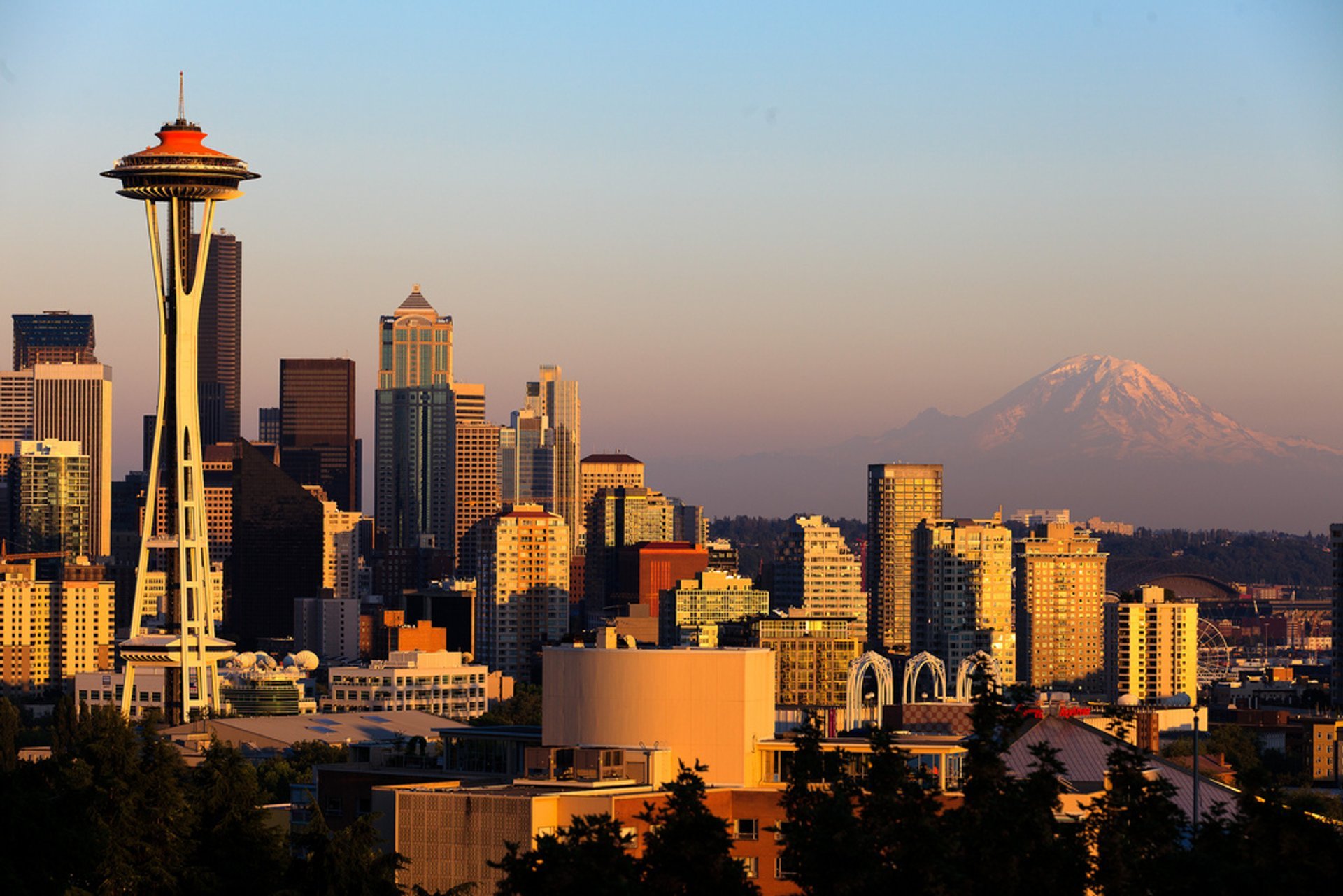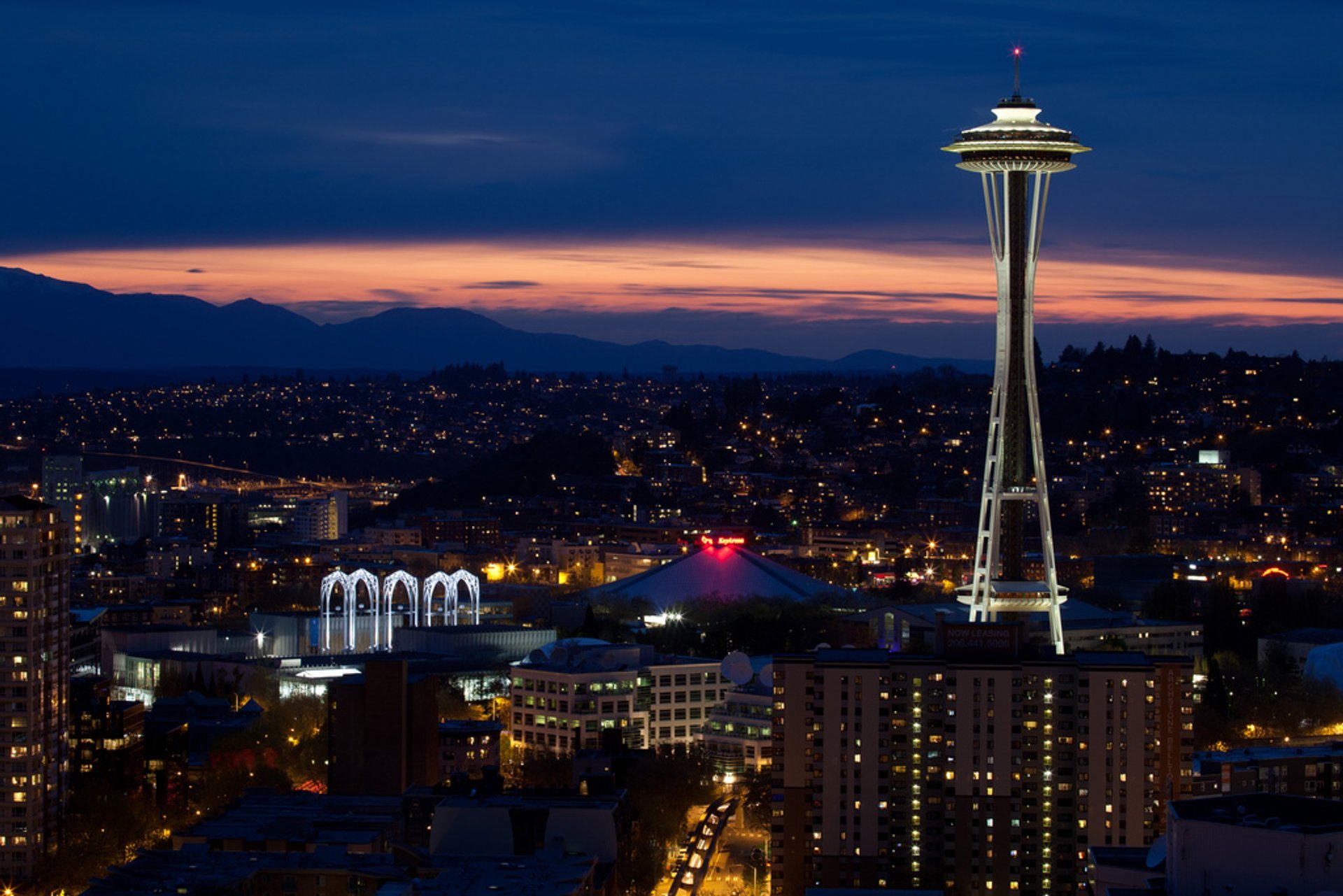 The Seattle Space Needle is definitely the best place to take in the city views. You can see Olympic and Cascades mountain ranges, Puget Sound and Elliott Bay's bustling waterfront, even Mt Rainier is seen from afar.
The tower was built for the 1962 World Fair, whose theme was "The Age of Space". Its futuristic design was supposed to symbolize humanity's Space Age aspirations. When the Space Needle was opened it was the tallest building west of the Mississippi River. The cost of construction was $4.5million. Located in downtown Seattle, the Space Needle is one of the most photographed structures in the world.
Except for the observation deck with 360° views, the tower hosts the oldest operating revolving restaurants in the world. The restaurant was originally called "Eye of the Needle".
The tower can be visited year round, however, the summer season gives you the highest chance of clear skies and good views, as Seattle is famous for frequent rain and fog.
Find hotels and airbnbs near Space Needle (Map)