0
Show accomodations nearby
Seattle is surrounded by mountains, and as soon as the first snowstorm hits the Cascades in mid-autumn, it's time to plan a skiing or snowboarding trip. The city can offer at least half a dozen amazing destinations in less than 2.5 hours drive. From some of the tallest peaks of the Cascades to the pristine beauty of the Olympic Peninsula, there are plenty of ski areas to check out, and surely there will be tons of powder in the snowiest U.S. state. The ski season near Seattle usually starts right after Thanksgiving and lasts through mid-April. However, the warming climate takes a toll on ski resorts as well, and hot autumn weather often results in openings delayed until mid-December. Generally, you can expect the best snow conditions from mid-January through February.
Crystal Mountain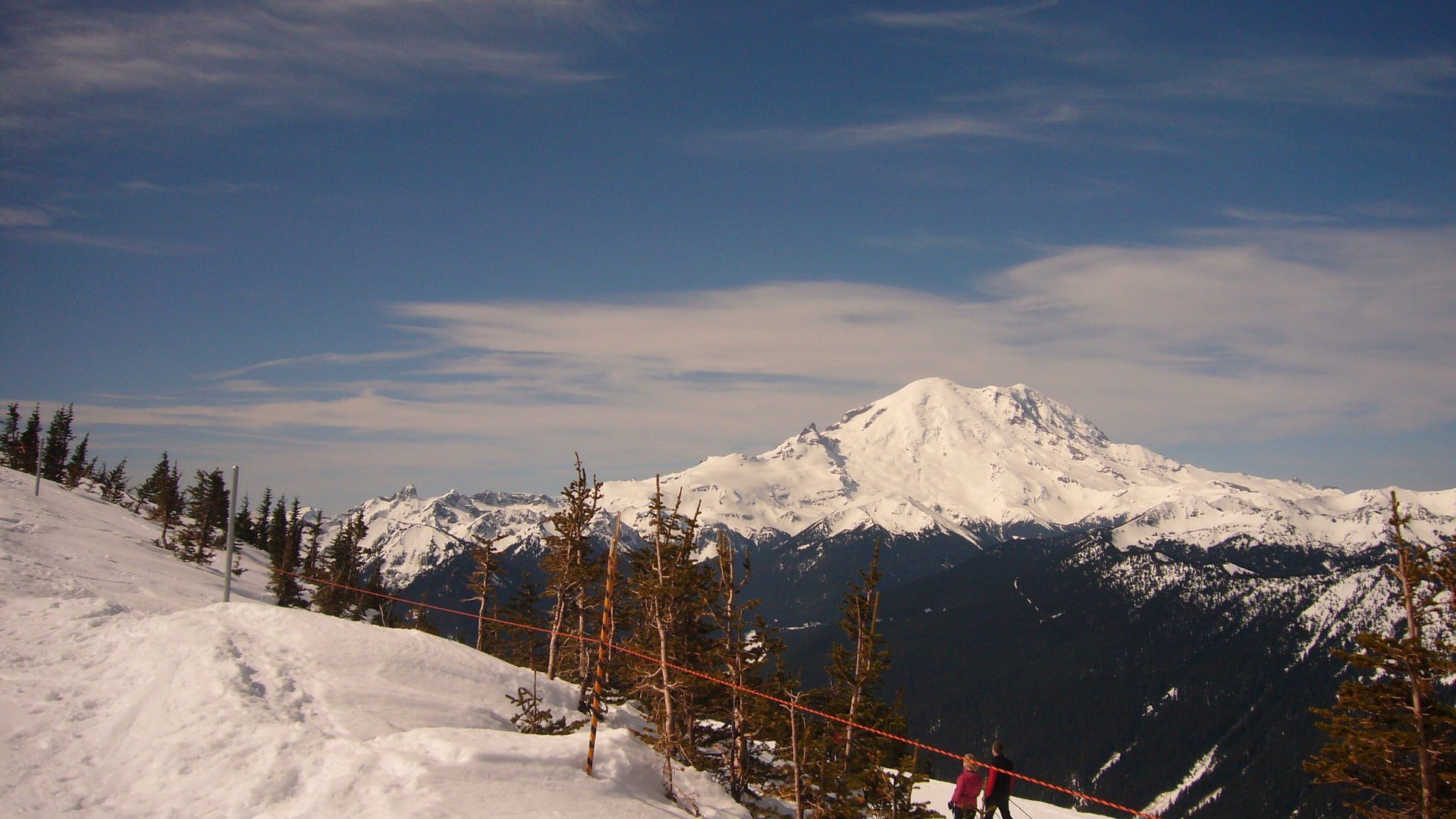 Crystal Mountain is the number one ski destinations in the Seattle area. Located in 85 miles (136km) from the city, it's the biggest ski resort in Washington. Its main attraction is the stunning view of Mt. Rainier, which is so good, you'd want to stop skiing and just sit for hours at the Summit House, the highest restaurant in the state. The famous 2,400-ft (731-m) Mount Rainier Gondola ride is also going to be memorable, for sure. Crystal Mountain Resort also gets points for variety due to over 2,600 acres of groomed trails. Lodging options include three hotels in close proximity to the resort.
vertical: 3,100 ft (945 m) area: 2,600 acres (10.5 sq km) runs: 80 (11% easiest - 54% more difficult - 35% most difficult) lifts: 11 season: mid-December to mid-April
Mount Baker Ski Area is located in 130 mi (212 km) from Seattle, which is rather far. However, it's worth visiting because Mount Baker is one of the snowiest resorts in Washington. If you are looking for tons of powder, you won't be disappointed here. Backcountry rides and views of North Cascades are simply stunning. However, you have to pick your timing carefully, because the mountain is not that high, and that results in less than perfect snow conditions. The most reliable time to ski at Mount Baker is mid-February. Another advantage is affordability and thinner crowds, than at bigger Northwest ski resorts.
vertical: 1,589 ft (484 m) area: 1,000 acres (4 sq km) runs: 31 (24% easiest, 45% medium, 31% difficult) lifts: 8 chairs, 2 handle tows season: mid-December to May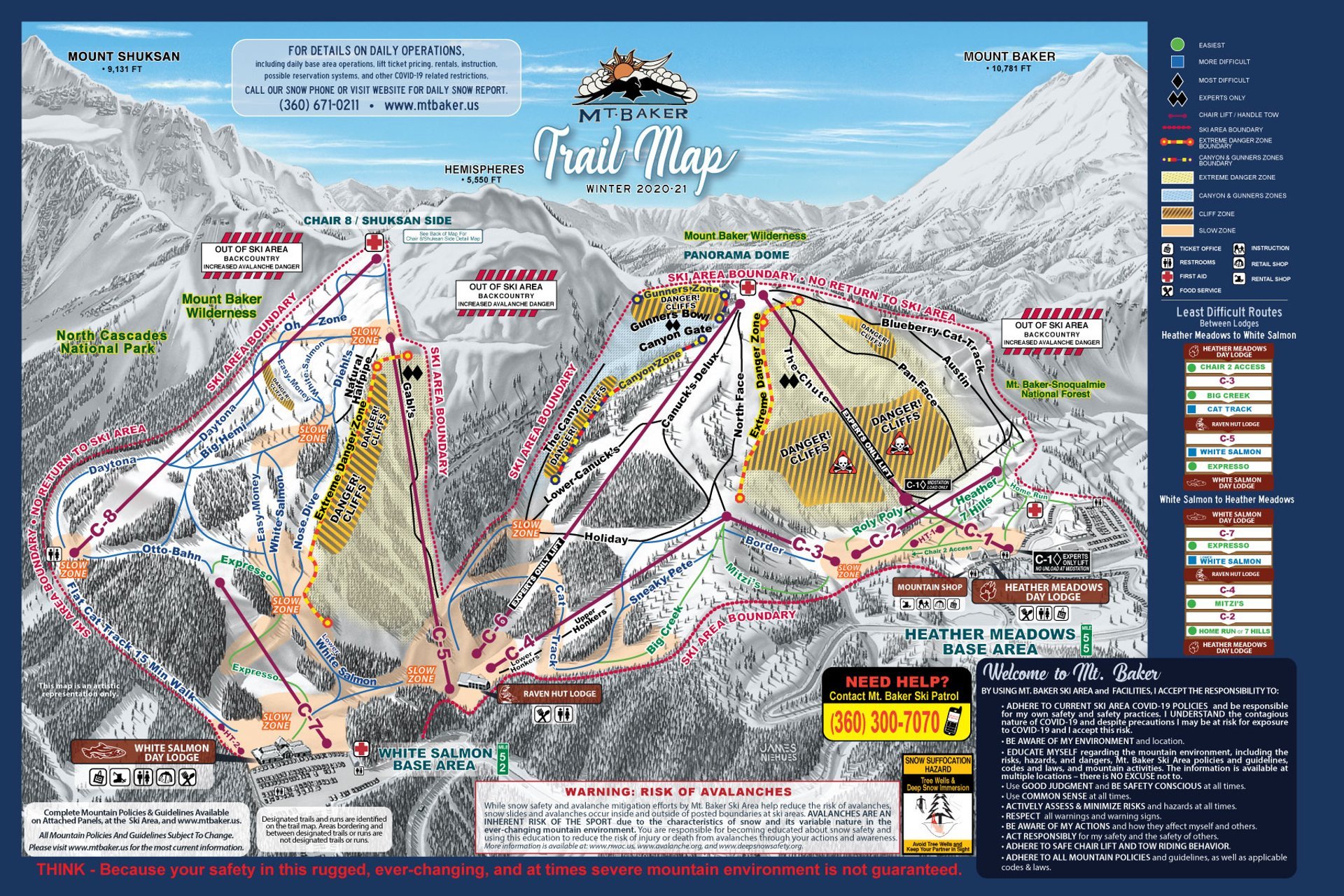 Stevens Pass
Stevens Pass is located in 82 mi (131 km) from Seattle. The resort is famous for its dry powder over f the Cascade Crest. Stevens Pass also offers night skiing, terrain parks, and beautiful views over 1,000 skiable acres. A ski trip to Stevens Pass can be combined with the visit to a nearby Bavarian village of Leavenworth where snowshoeing or snowtubing is available for the whole family.
vertical: 1,800 ft (548 m) area: 1,125 acres (4.5 sq km) runs: 52 (beginner 11%, intermediate 54%, advanced 35%) lifts: 10 season: early December to early April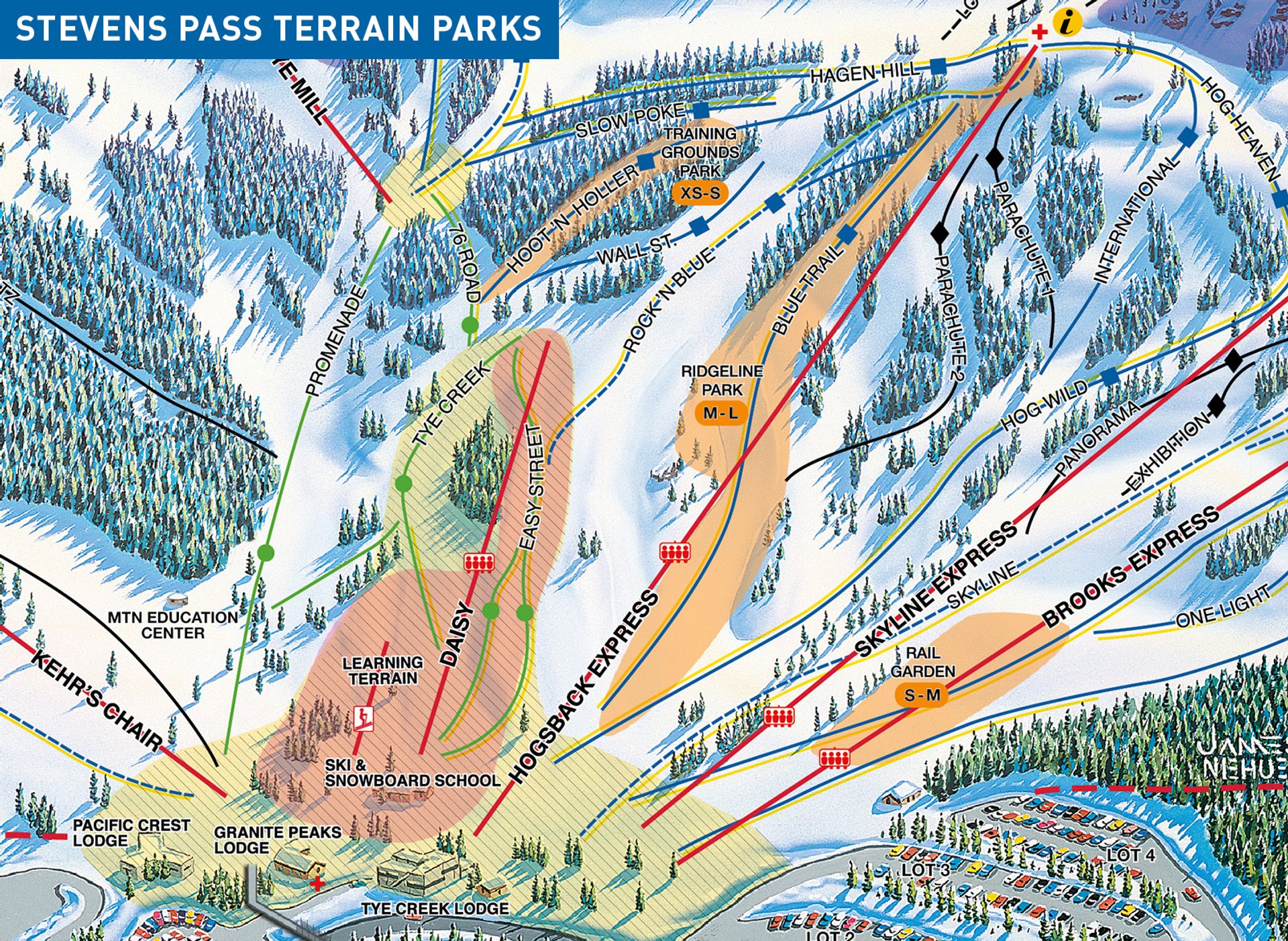 Snoqualmie Mountain
Snoqualmie Mountain is located in just a 45-minute drive from the city and is often referred to as "home mountain" by Seattle residents. It offers the largest night skiing area in the state, so riders can just conveniently drop-in after work. The mountain features the historic first chairlift ever operated in the state of Washington, it dates back to the 1930s. With four base areas –Summit West, Summit Central, Summit East, and Alpental, there's plenty of variety and space. The resort also has snowtubing and cross-country trails.
vertical: 2,280 ft (695 m) area: 2,000 acres (8 sq km) runs: 62 (4% easiest, 45% more difficult, 41% most difficult) lifts: 25 season: mid-November (sometimes mid-December)- mid-April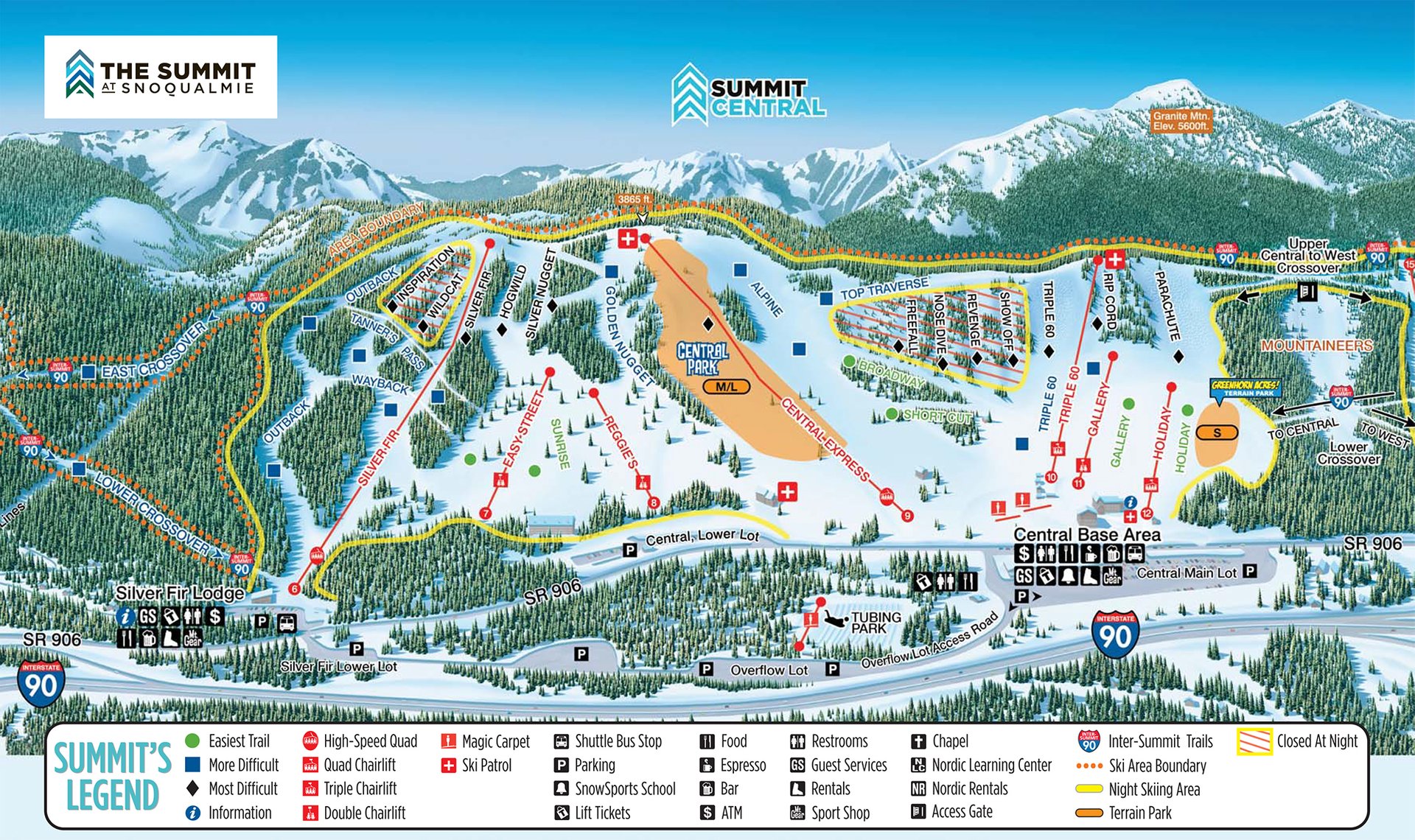 Find hotels and airbnbs near Skiing and Snowboarding (Map)
Skiing and Snowboarding Featured in