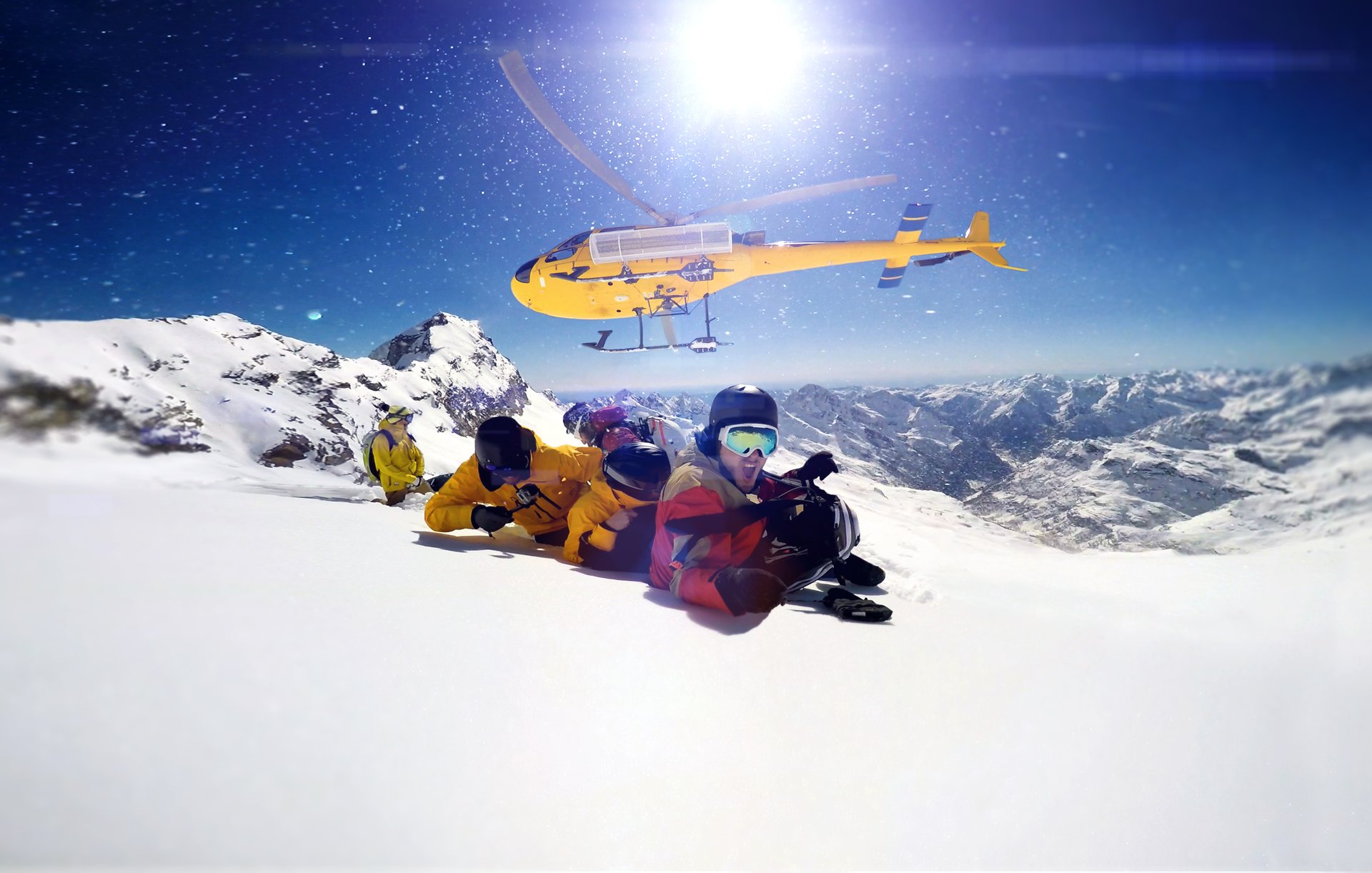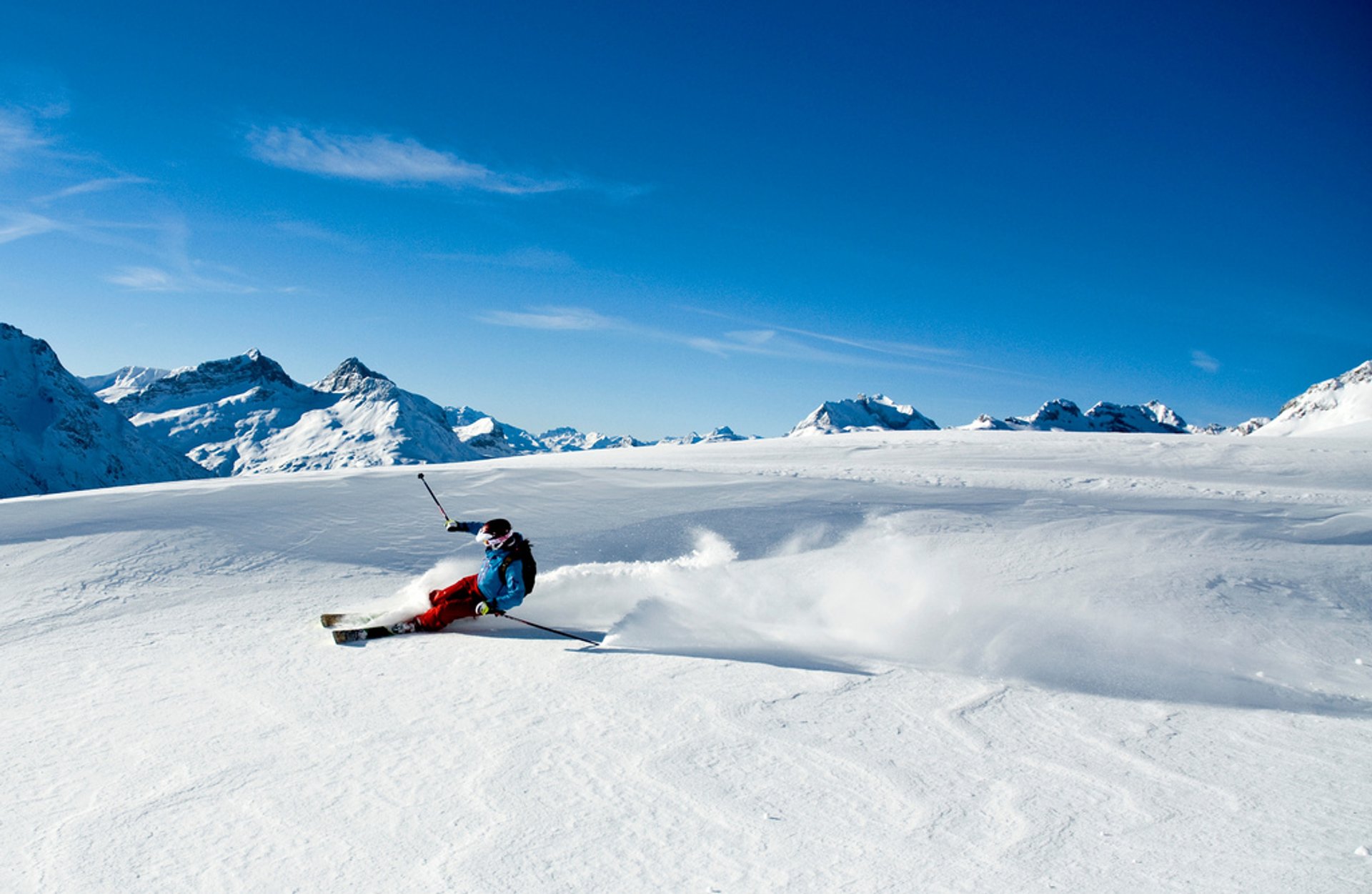 Freeride in Austria is a bucket list adventure for an experienced skier or boarder. A helicopter allows riders to reach unbelievable heights and locations that are inaccessible otherwise. The flight itself is a great experience due to the breathtaking​ views. Freeride and heliskiing require certain skills so it suits only experienced riders. Heliskiing is only available in a few places, carefully chosen by professional and highly skilled guides to minimize the risks. This allows skiers and snowboarders to enjoy the natural environment and the infinite joy of heliskiing with a feeling of safety. The Arlberg region, near Zurs and Lech, is the only place where you can try it in Austria. The target slopes are the Mehlsack (8,701 ft or 2,652 m) or the Schneetäli (8,038 ft or 2,450 m). The ride takes approximately one hour, ending in the romantic valley Zug, near Lech.
When is the best time to go heliskiing
Arlberg is the largest connected ski area in Austria, which boasts great snow conditions and a long skiing and snowboarding season. The period from December through March is considered to be the most reliable in terms of snow condition. March is actually the snowiest month in the Arlberg region.
Heliskiing is dependent on the weather. Flights can be provided only under good conditions, and landing sites are limited to just a couple of locations served by highly professional crews.
Find hotels and airbnbs near Heliskiing and Heliboarding (Map)