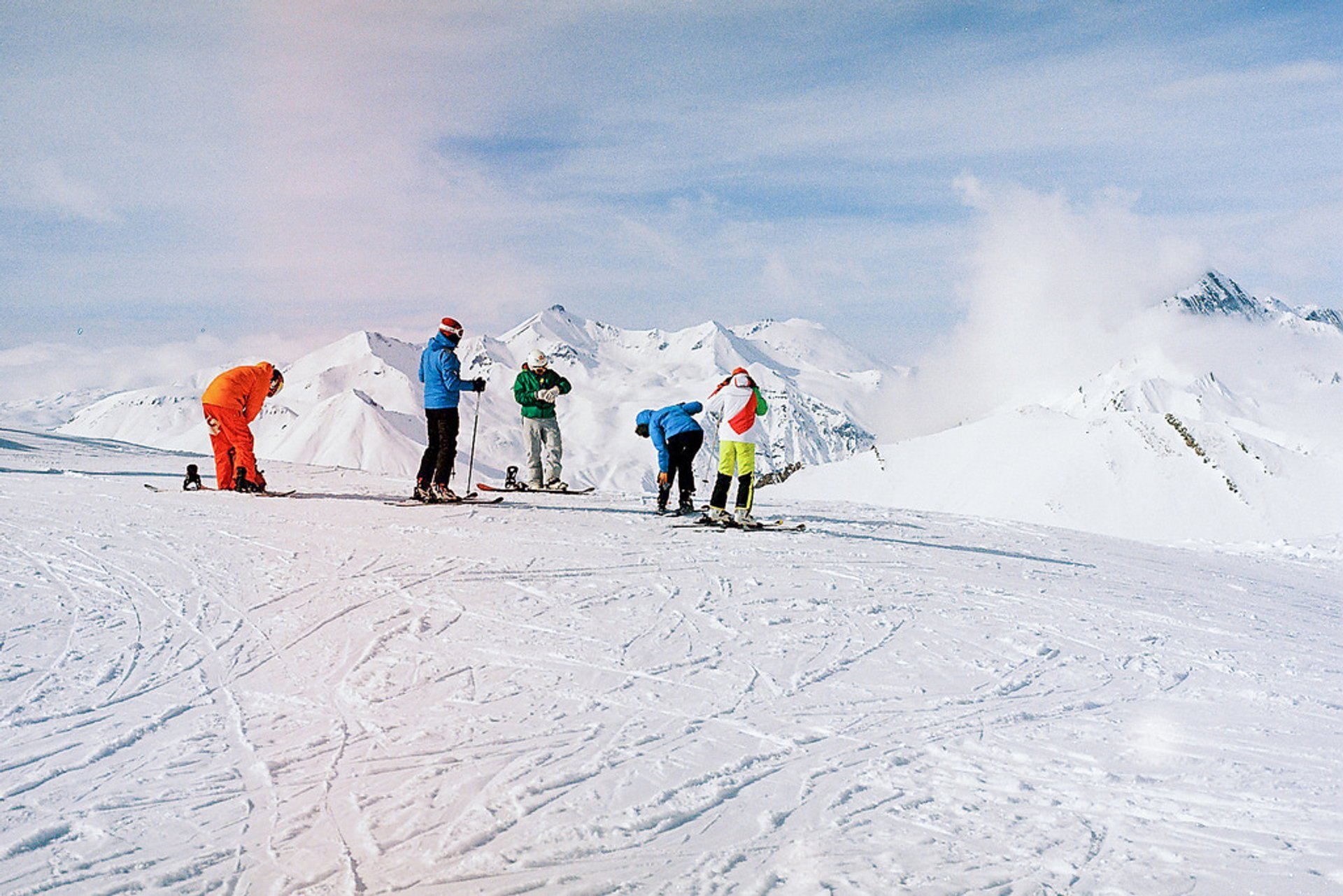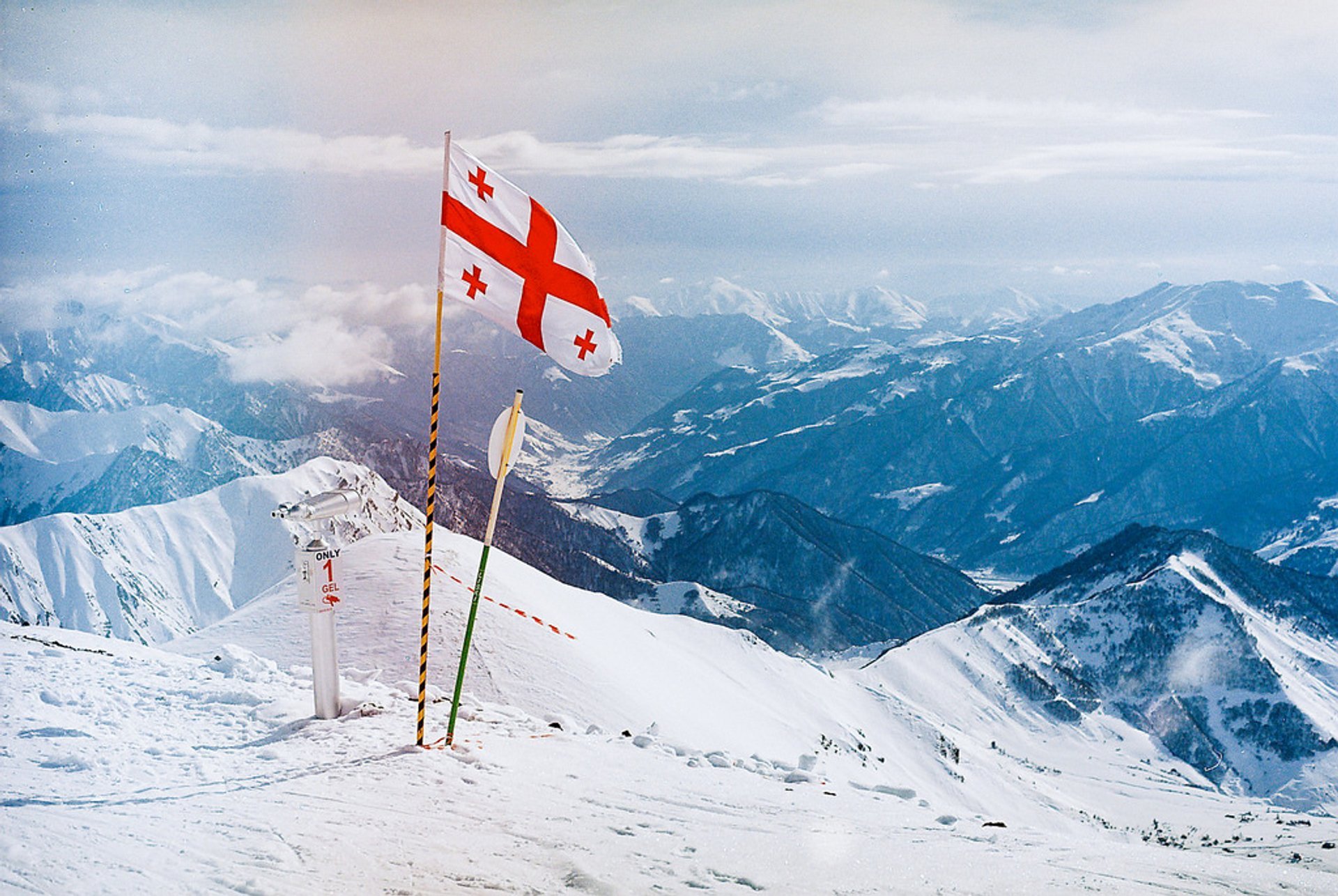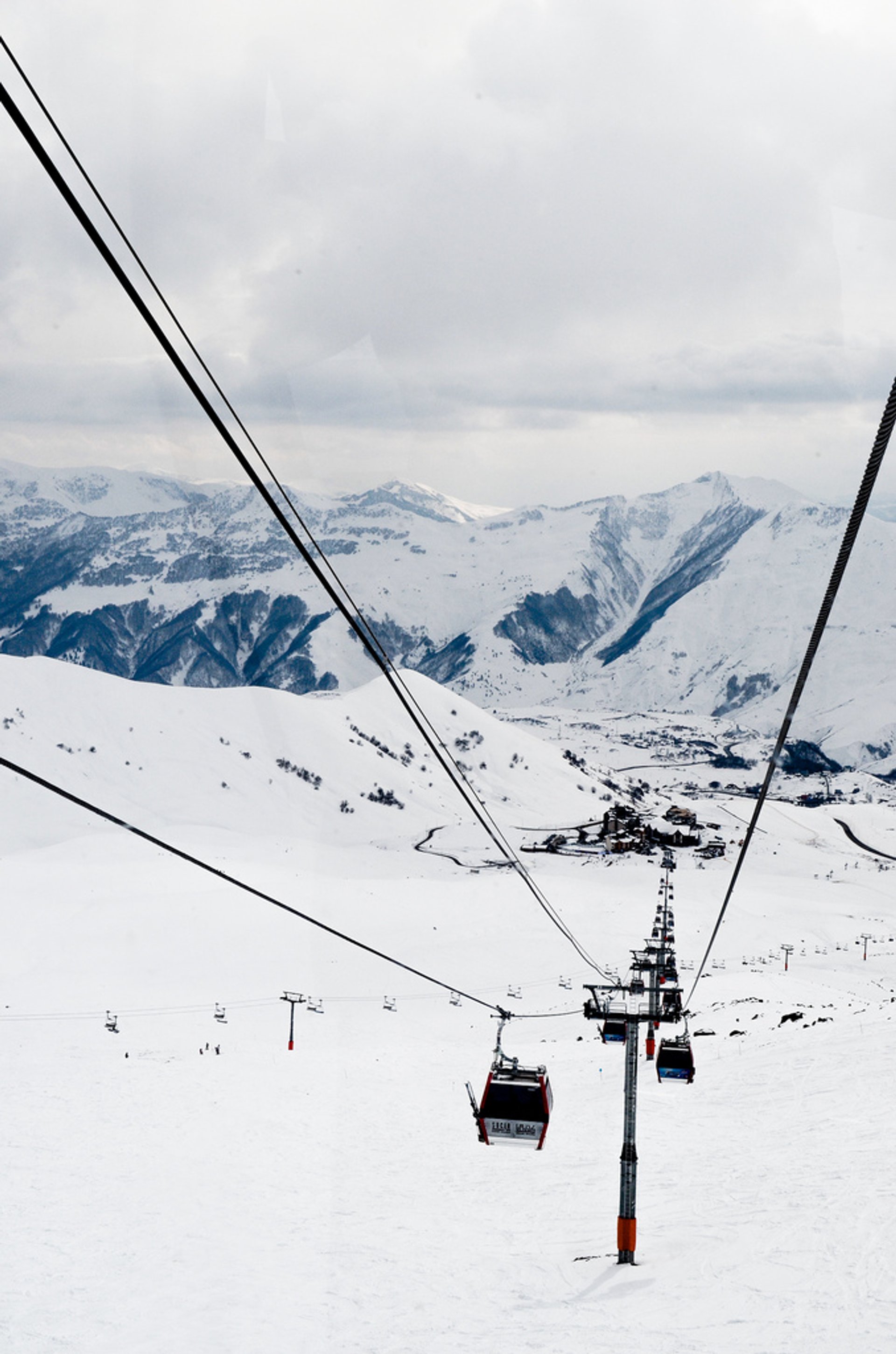 Georgia boasts beautiful and pristine ski resorts. Gudauri is one of the most developed and surrounded by majestic mountains. The resort, located close to Tbilisi, is a true winter wonderland​ often lasting up to mid-April! The region offers 19 km (12 mi) of tracks suitable for both amateurs and professionals, but some daredevils can try off-peak slopes that are regarded as most challenging in Europe. Snowboarders also love Georgian ski resorts due to the abundance of powdered snow and plenty of free ride opportunities.
Bakuriani is another resort located in Samtskhe-Javakheti, on the northern slope of Trialeti Range. It is in about two and a half hours by car from Tbilisi (about 200 km or 118 mi). It's further away than Gudauri, so it is less crowded and touristic. Bakuriani boasts 29 km(18 mi) of slopes available and 20 ski lifts. The elevations goes from 1,641 m to 2,702 m (5,373-8,858 ft). There are two main skiing areas: Didveli and Kokhta-Mitarbi. It usually boasts long skiing seasons that last for four or five months.
Bakuriani can be reached by railroad from the nearby town of Borjomi, home of the famous artesian springs and naturally carbonated mineral water that is popular throughout Eastern Europe.