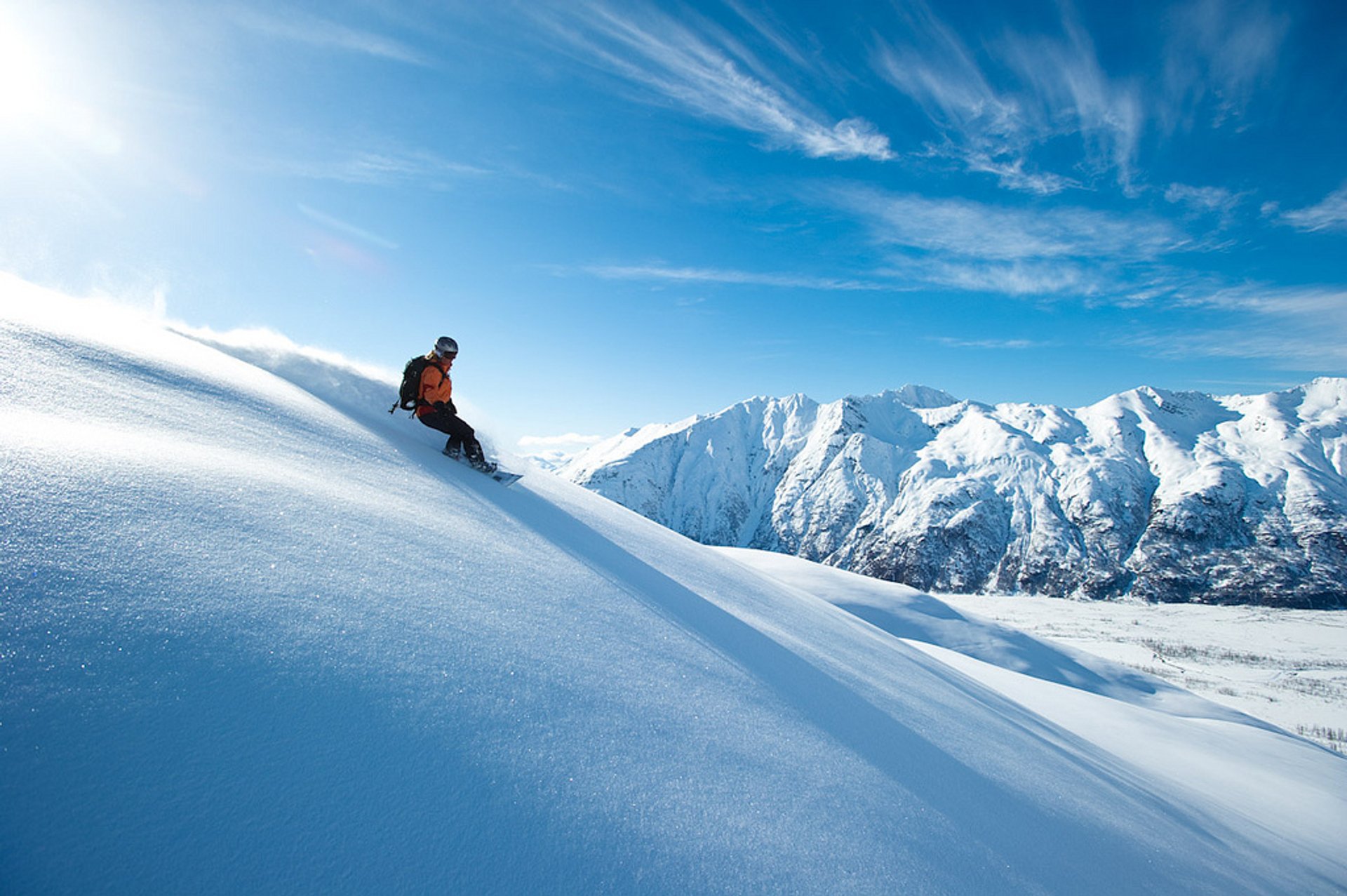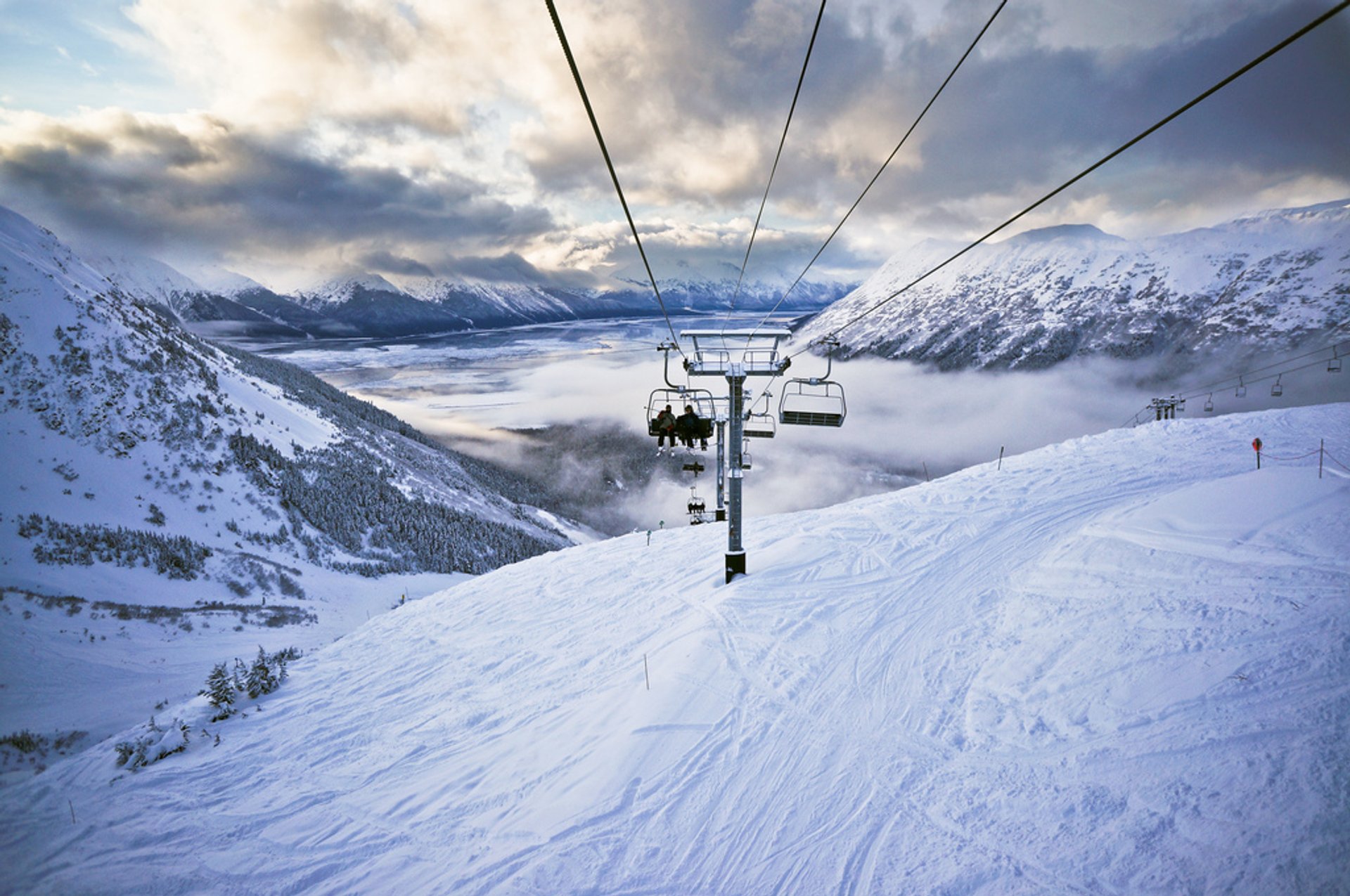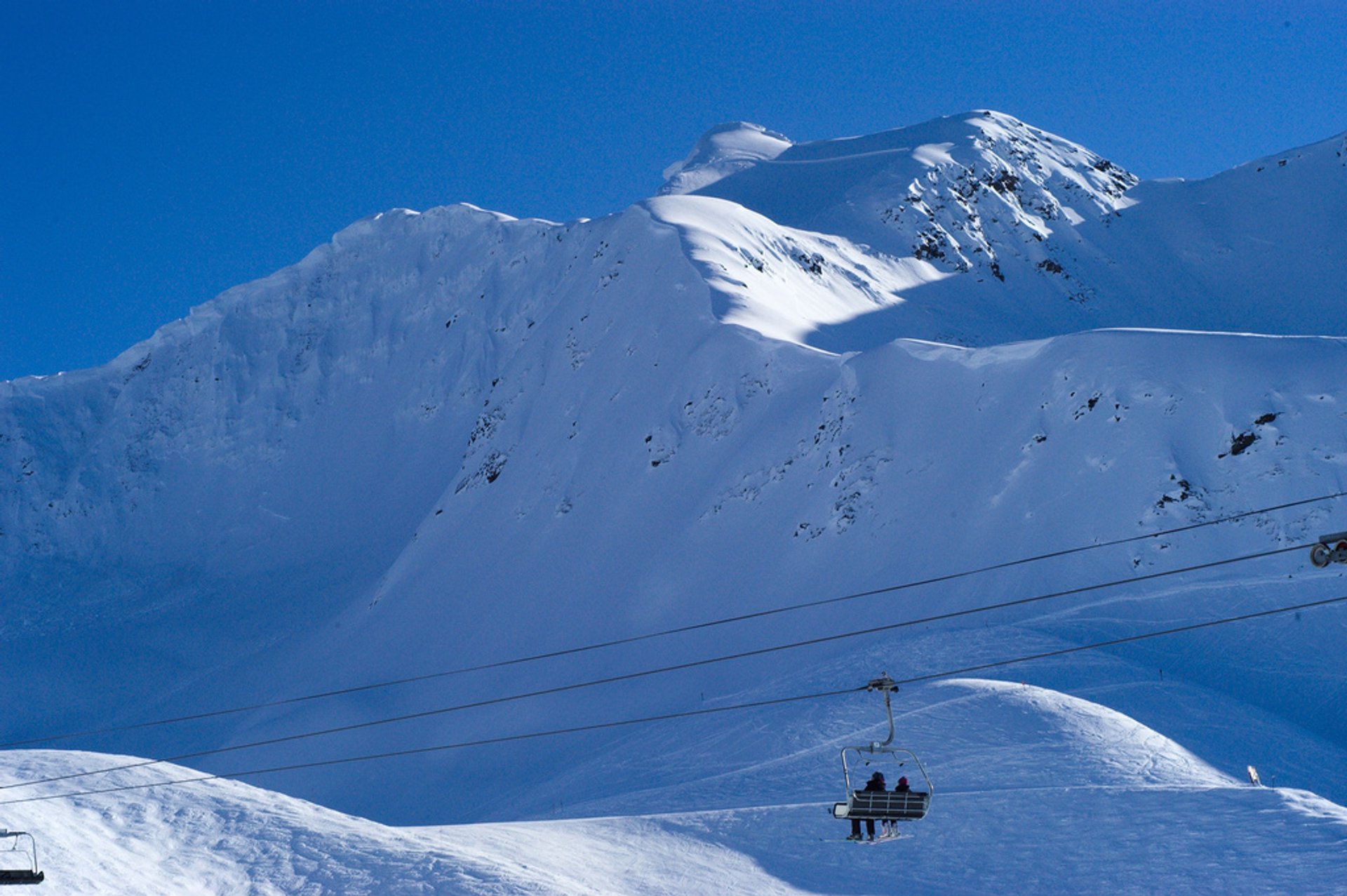 ©
Chugach Powder Guides / SKI BUMS
Alaska is cold, snowy, and mountainous—that's why it is a perfect destination for skiing and snowboarding. Alaskan ski resorts welcome visitors from all around the world! The state is especially famous for its backcountry and heliskiing. It also boasts excellent snow conditions that other states can only dream of along with a long alpine ski season that stretches for more than 150 days.
When to go skiing and snowboarding in Alaska
Considering the latitude, it is not a big surprise that high season here is not in the middle of winter. The best time is between February and April, when daylight hours are long and temperatures are low. However, some ski resorts welcome visitors even in November.
Best winter resorts
The most popular place for skiing in Alaska is the Alyeska Ski Resort, which is located not far from Anchorage. It is recognized as one of the best ski destinations in the world because of its trails and service. Alyeska is especially famous for its steep and deep terrain. Boasting 650 inches (16.5 m) of snowfall per year, the resort offers 2,500 ft (762 m) of vertical trails over 1,400 skiable acres (566 ha). With its 30 acres of ski terrain, Hilltop Ski Area is a smaller-sized resort in Anchorage. It is located in Far North Bicentennial Park, at the door of Chugach mountains. The resort has a triple Riblet chairlift, a rope tow, and a platter lift. Eaglecrest Ski Area is located on Douglas Island, near Juneau, Alaska. The resort is known for the absence of crowds and beautiful views of Gastineau Channel. Enjoy tons of powder on its 640 skiable acres (258 ha) with 1620 ft (493 m) of vertical drop.
Find hotels and airbnbs near Skiing and Snowboarding in Alaska (Map)