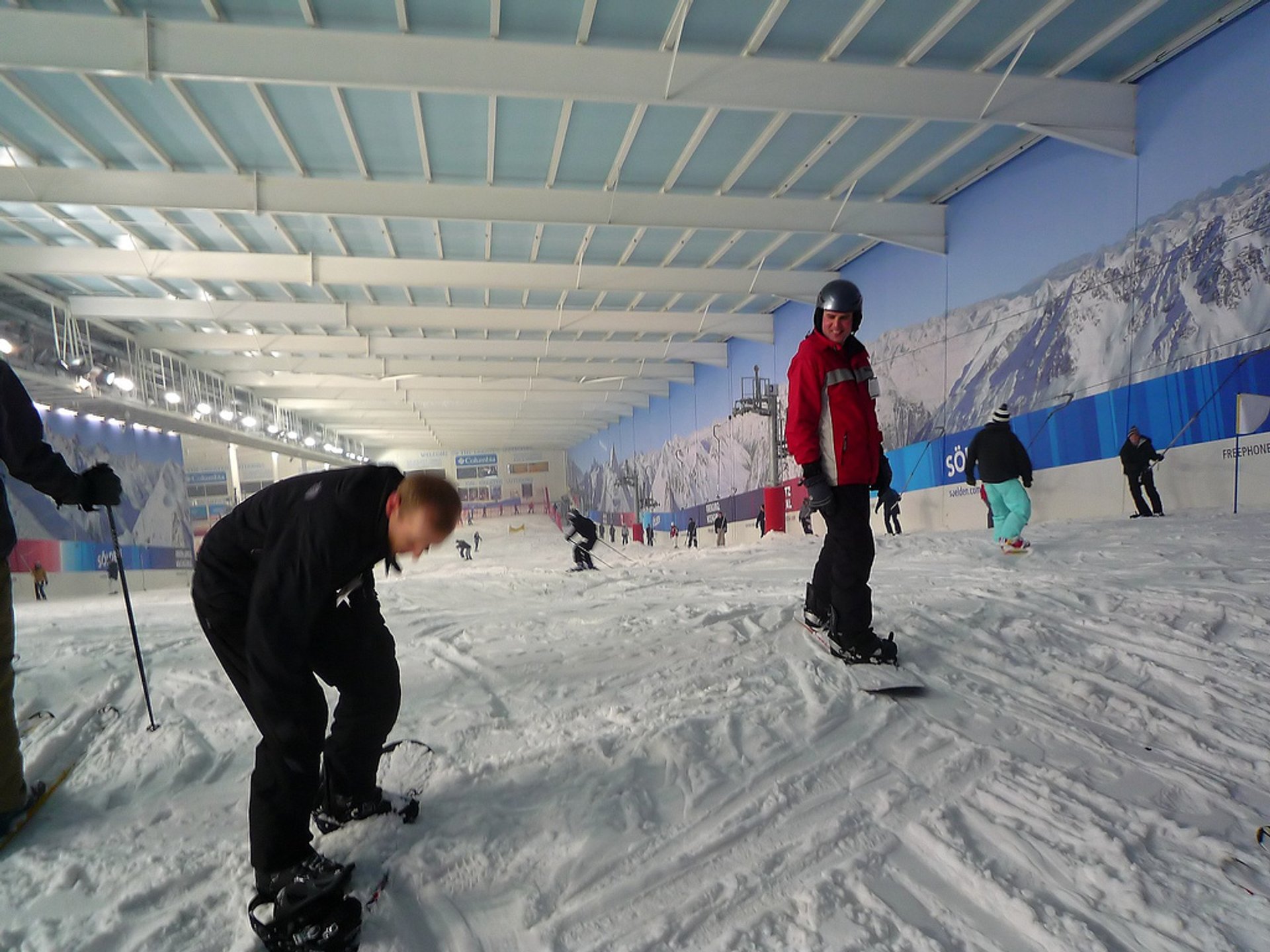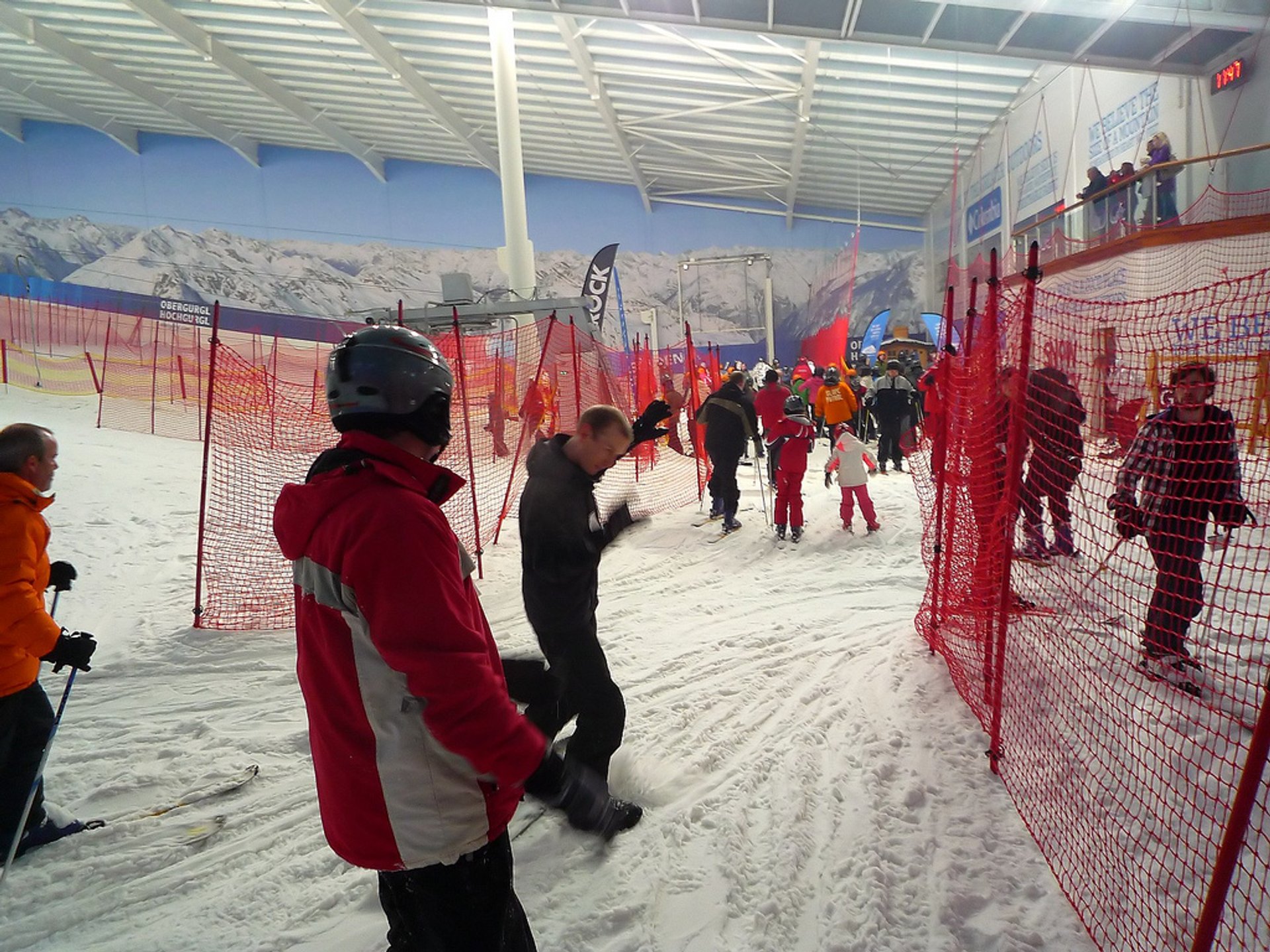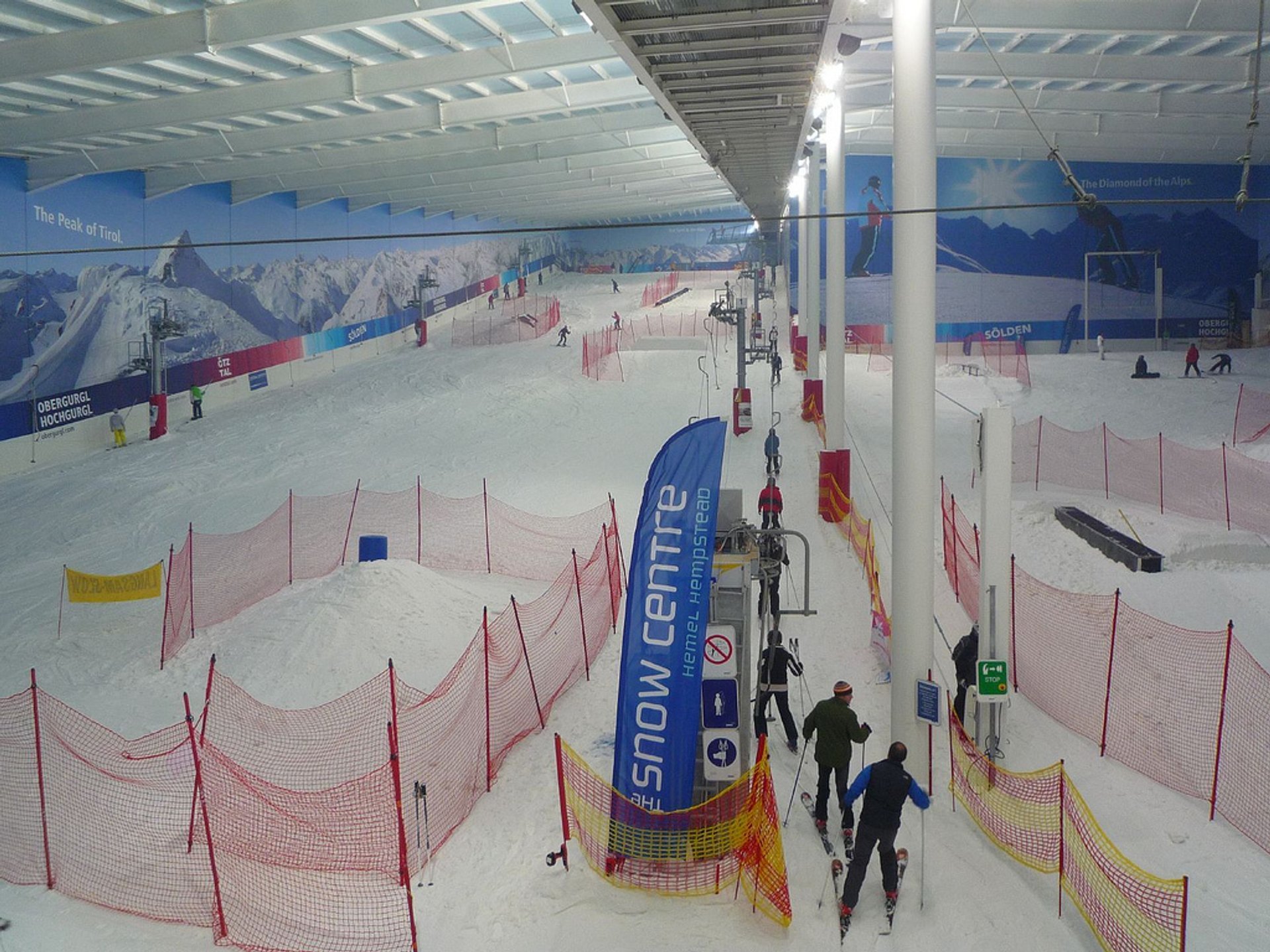 England is not a skiing country, but one can find some skiable slopes in the county of Hertfordshire. The Snow Center, located just 24 miles (39 km) northwest of London, in the Greater London Urban Area, offers indoor skiing, snowboarding, and sledding for all winter sports fans. Its 524-foot (160-m) main slope is the largest indoor slope in the UK. And the best part: the real snow is available year-round!
The Snow Center was built by Sir Robert McAlpine. In addition to the main slope, there is a 328-foot (100-m) apprentice slope, as well as a shop selling goods, a cafeteria, an après-ski bar, and also a separate playground for children. This is the only ski resort in the south of Britain, which was awarded the status of excellence.
The Snow Centre works until 9:30 or 10 pm on all days except Monday when it's open until 6 pm. Long hours suit perfectly for after-work skiing and snowboarding. The temperature inside is between 21 and 28 °F (-2 and -6 °C) so make sure to dress warmly. Gloves are compulsory and waterproof clothing is recommended.
Find hotels and airbnbs near Hemel Hempstead Snow Centre (Map)