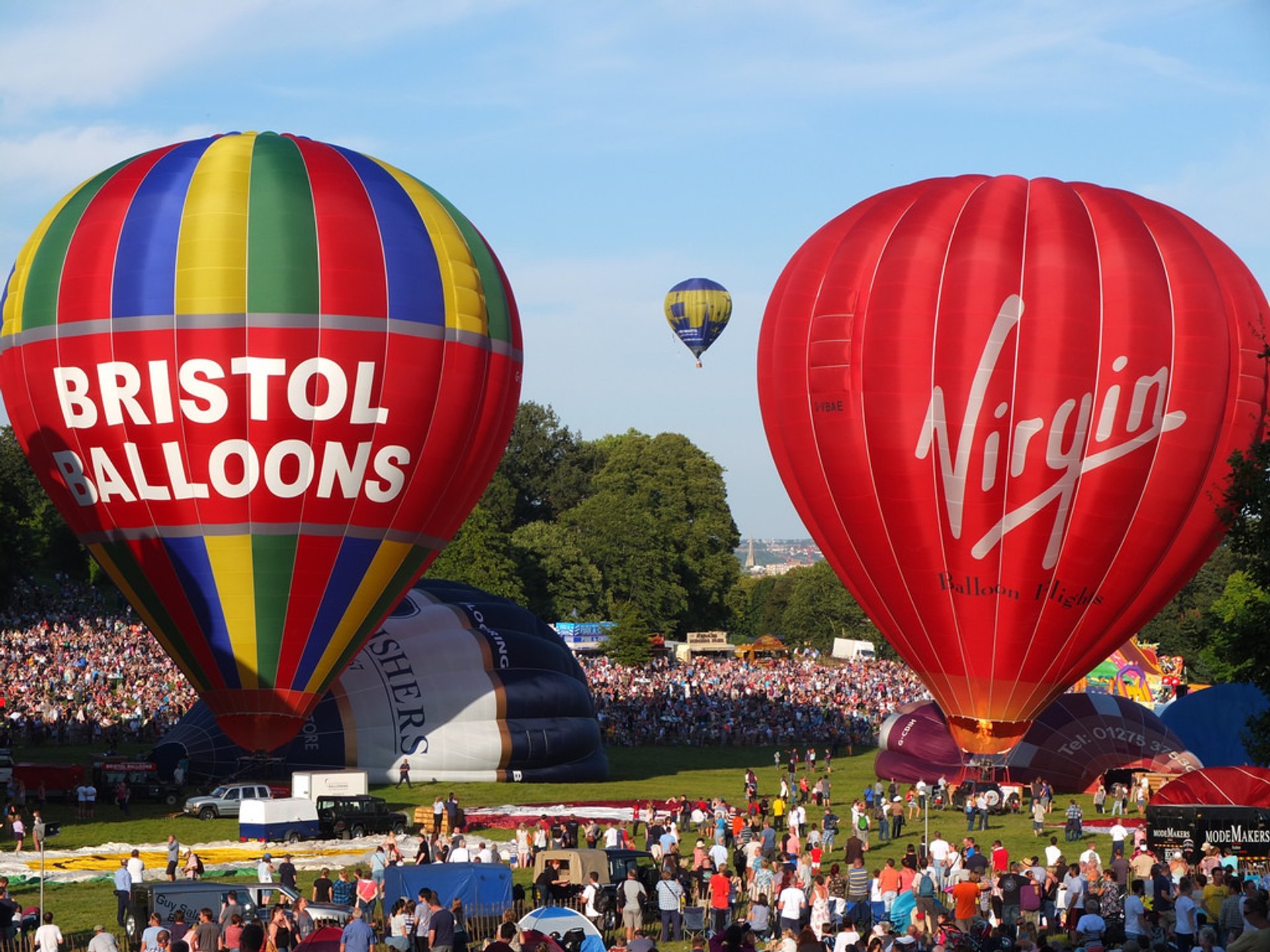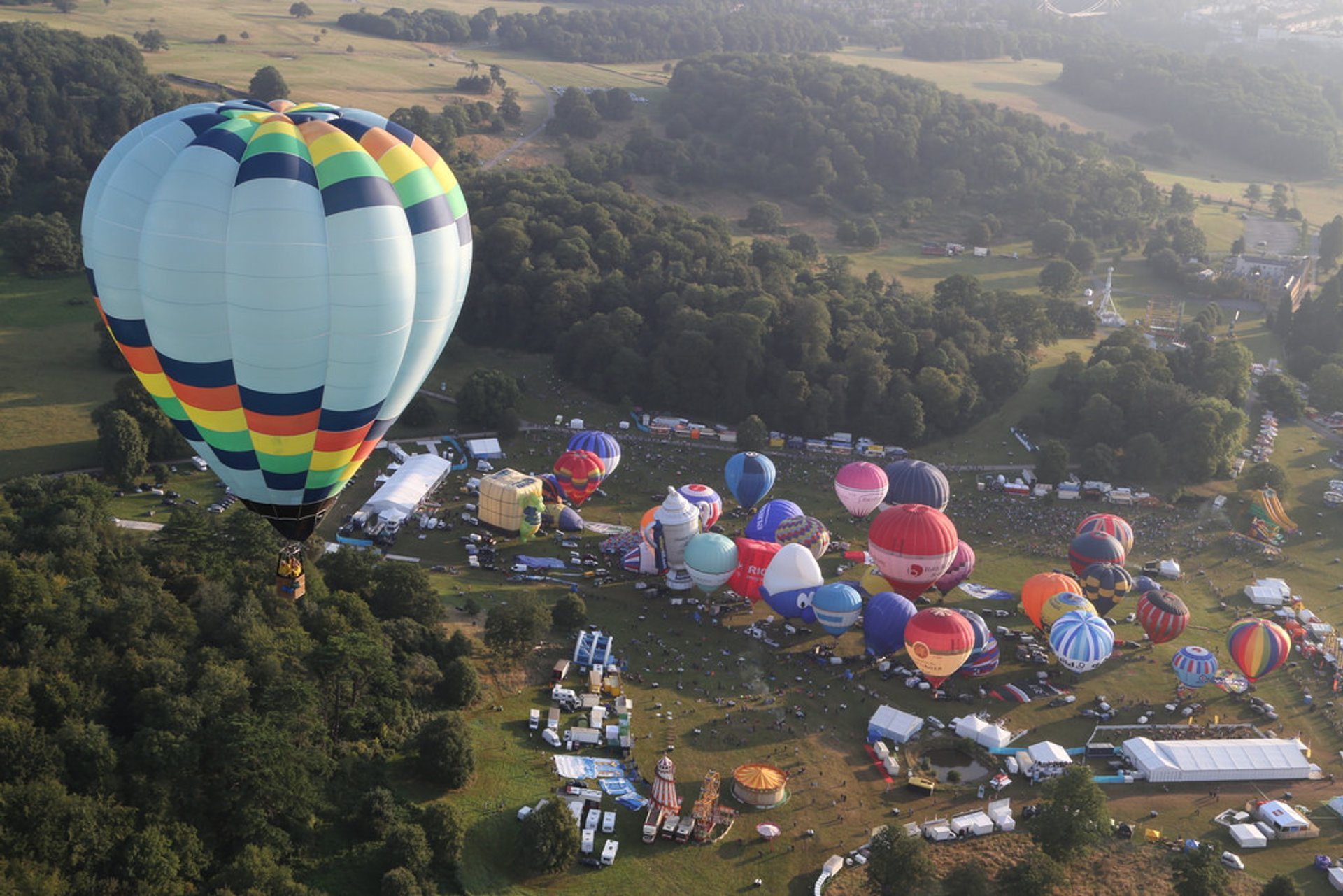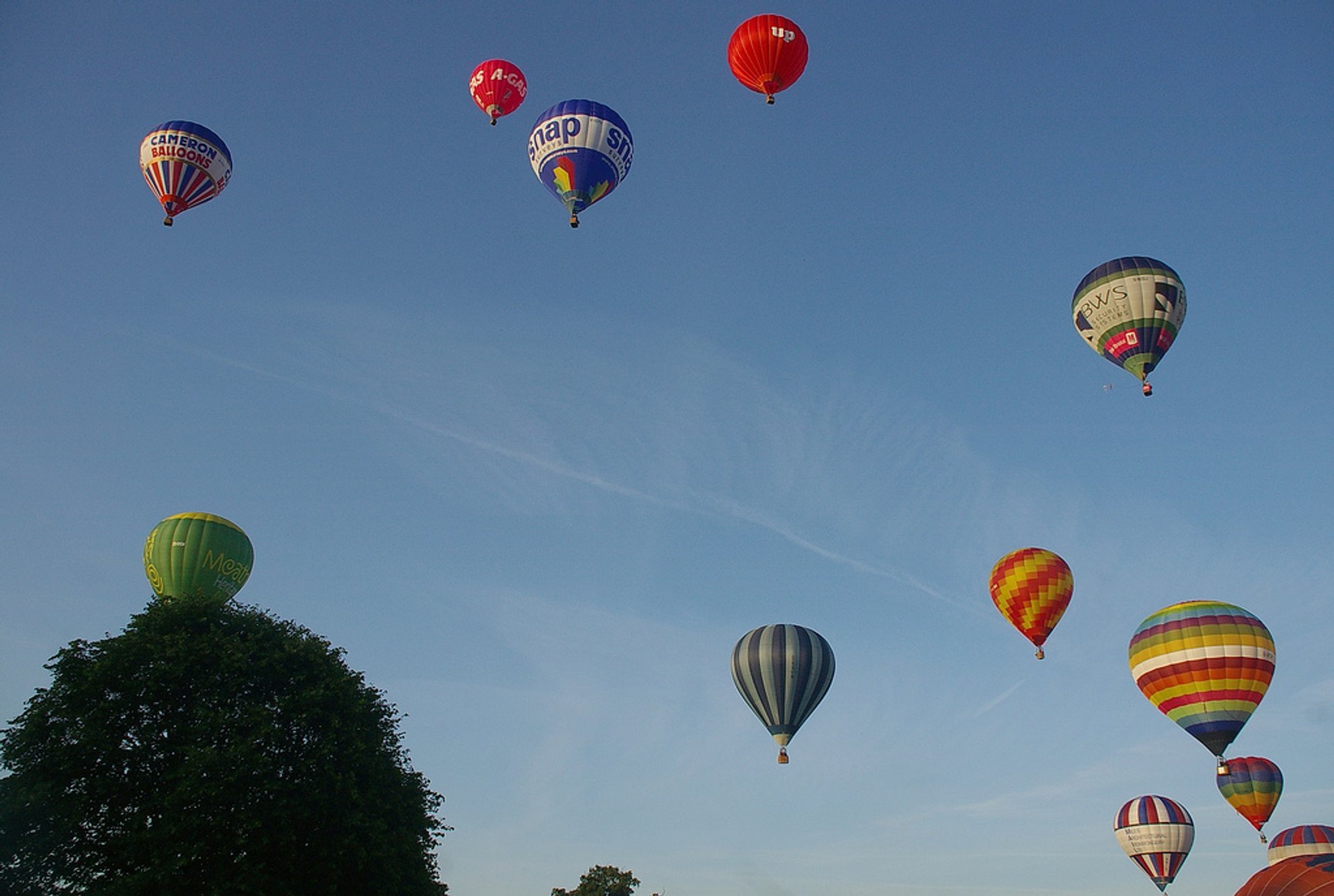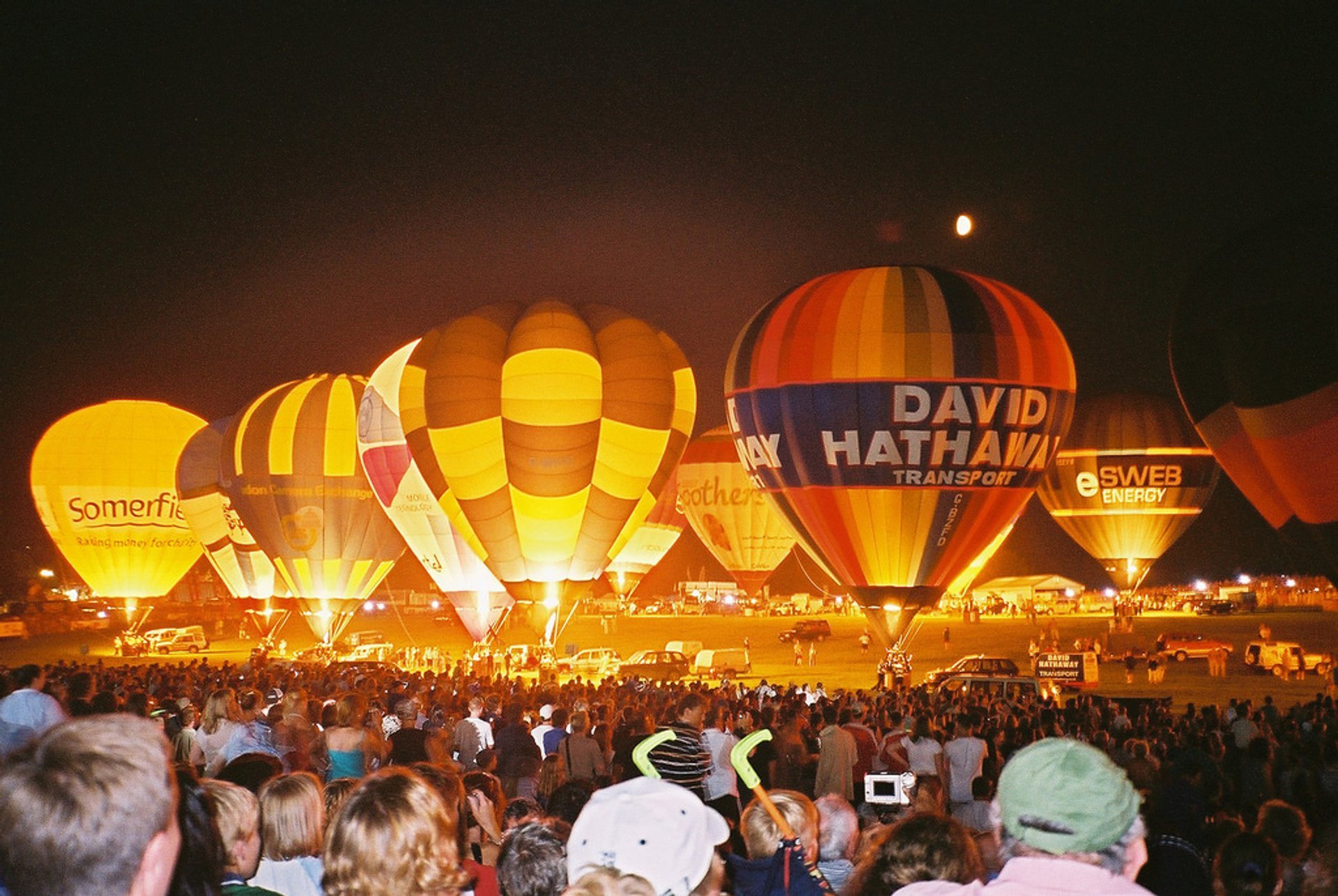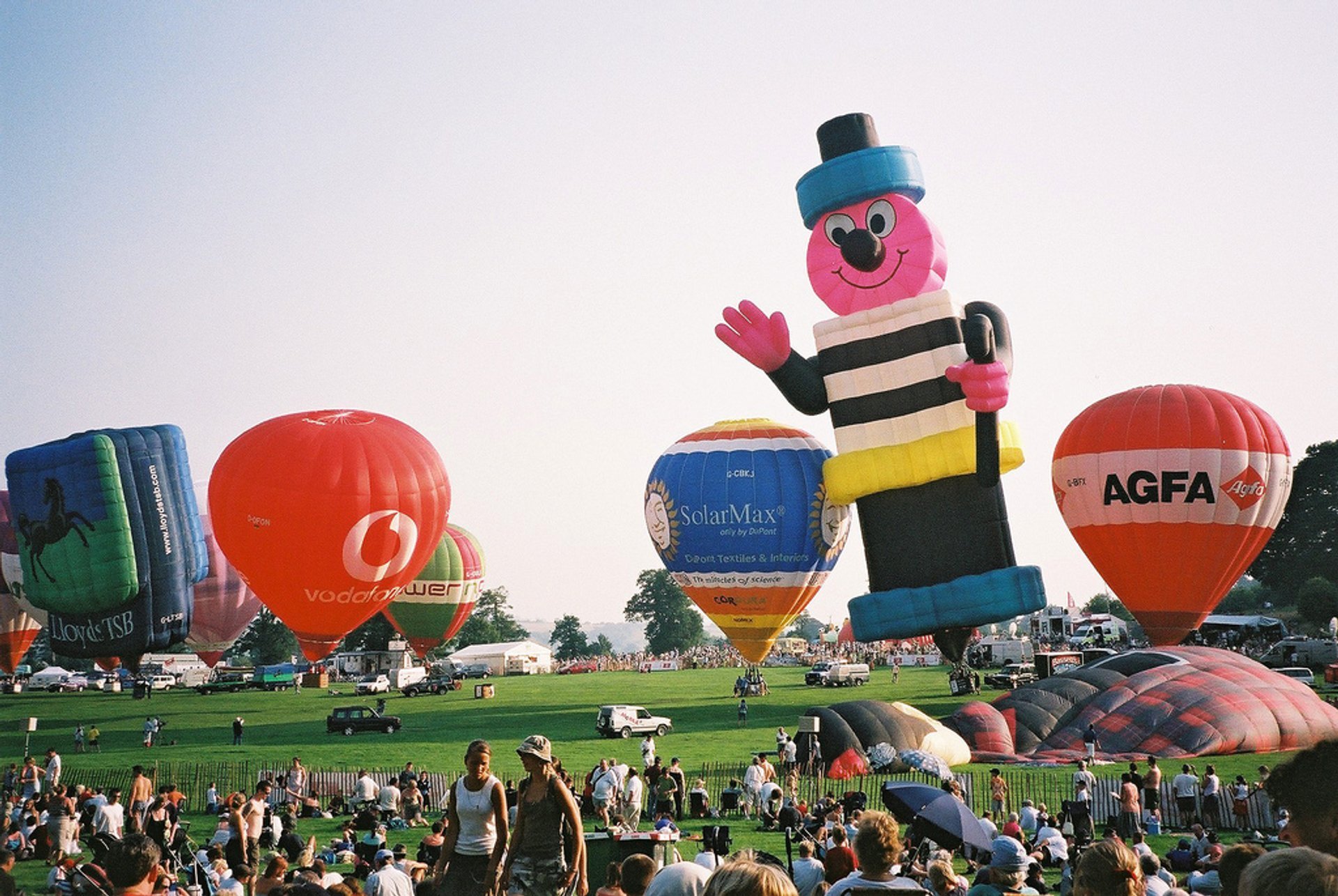 The four-day Bristol International Balloon Fiesta takes place on the green fields of the large Ashton Court estate, located on the western tip of Bristol. Every year, about half a million people come here to see how more than 100 balloons of incredible colors ​and shapes fly in the sky.
The main launches are twice a day—at 6 AM and 6 PM, and at night there are scenic flights with illuminated balloons. The times of the launches can vary depending on weather conditions. The entrance to the Balloon Festival in Bristol is free.
Although teams of balloonists from all over the world come to Bristol, the main event star is the local factory—Cameron Balloons. This workshop, one of the first in Europe to resume the regular construction of balloons, surprises guests of the festival with incredible balloons in the form of comic book characters, cartoons, and other fantastic figures.
Even though the entrance to the festival itself is free of charge, you are strongly recommended to book your parking space in advance. Caravans and motorhomes are not allowed in the car park due to the logistics. Only standard car or van size camper is appropriate. Note that the last entry to the car park is at 5 pm.
Find hotels and airbnbs near Bristol International Balloon Fiesta (Map)