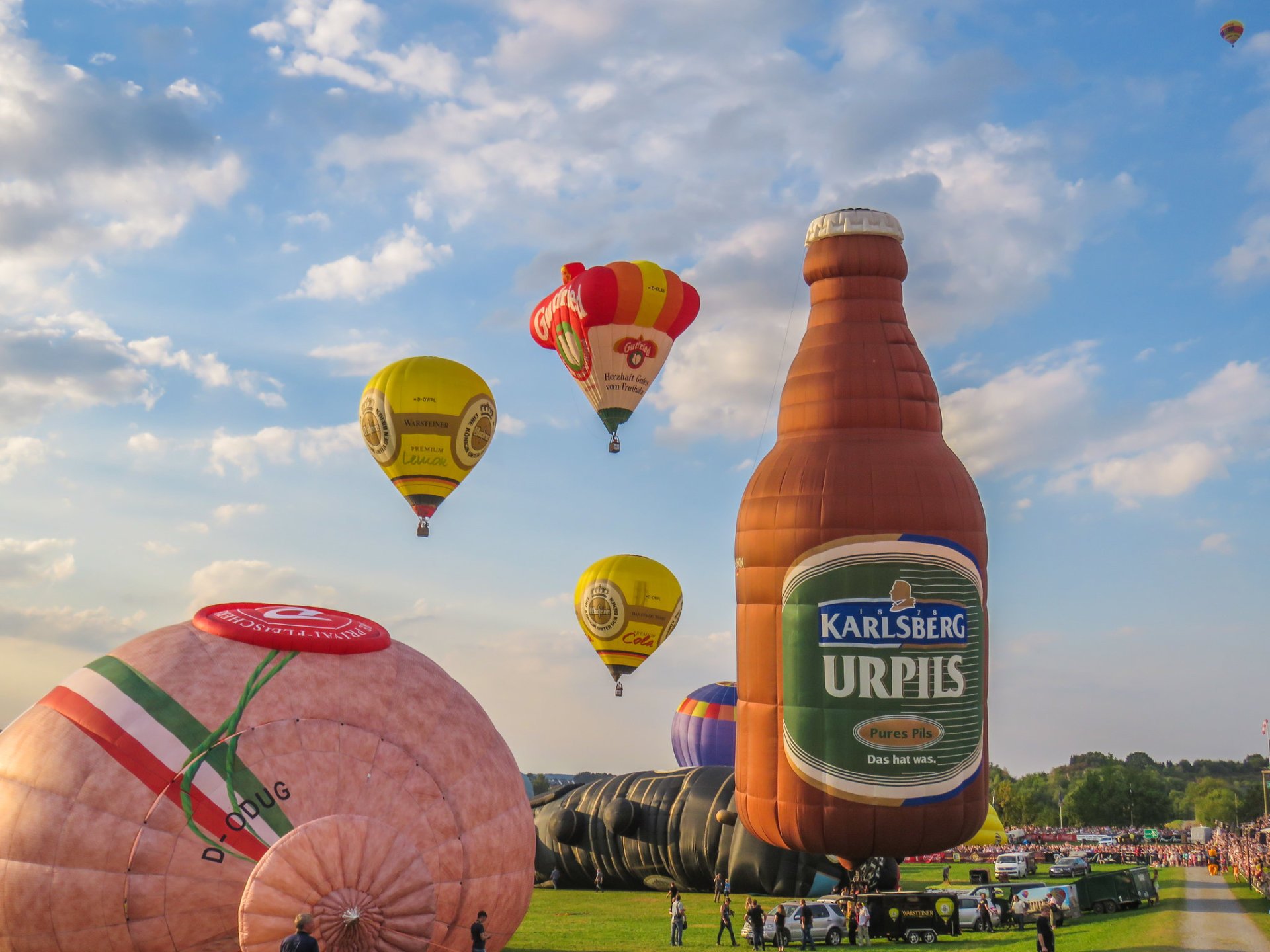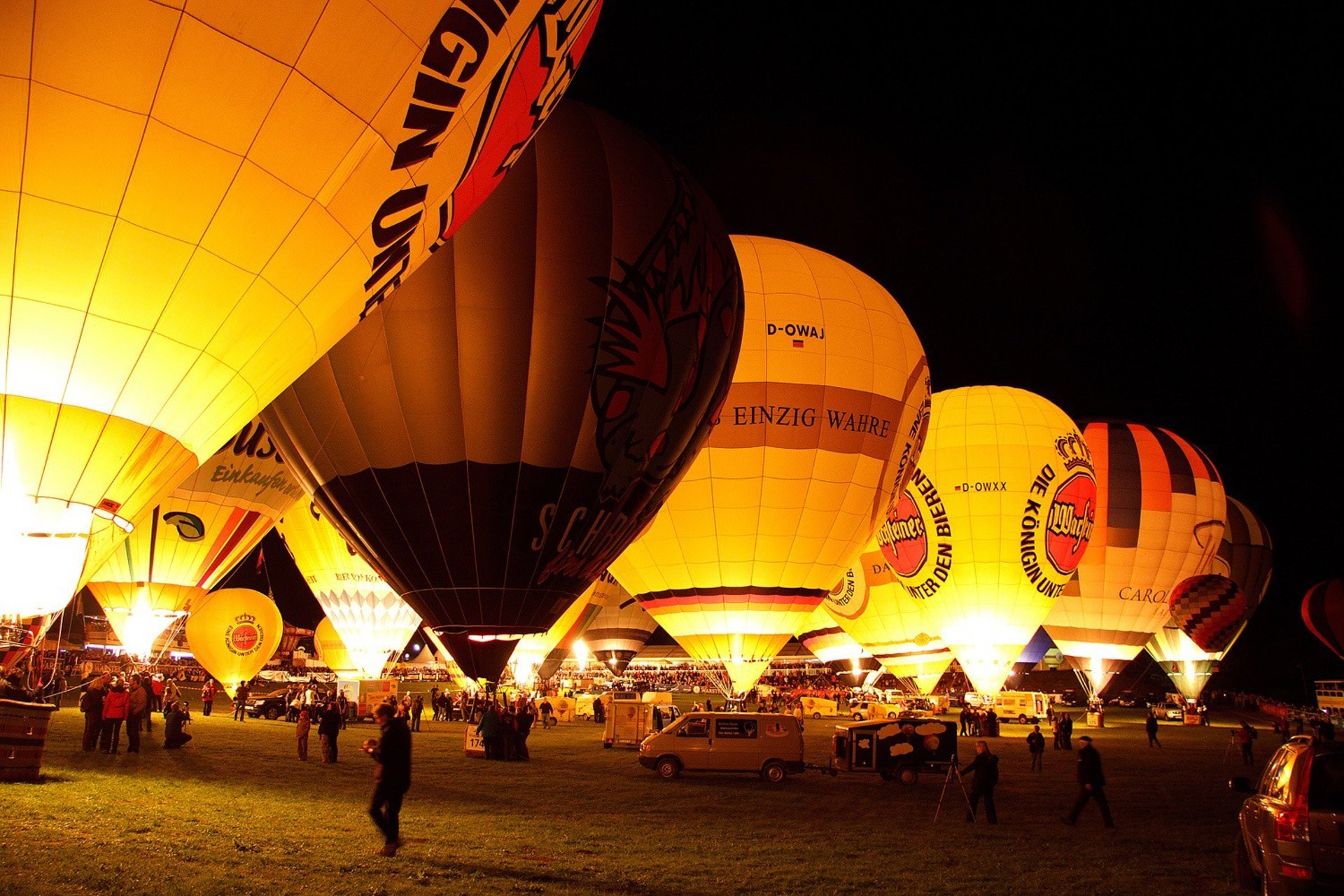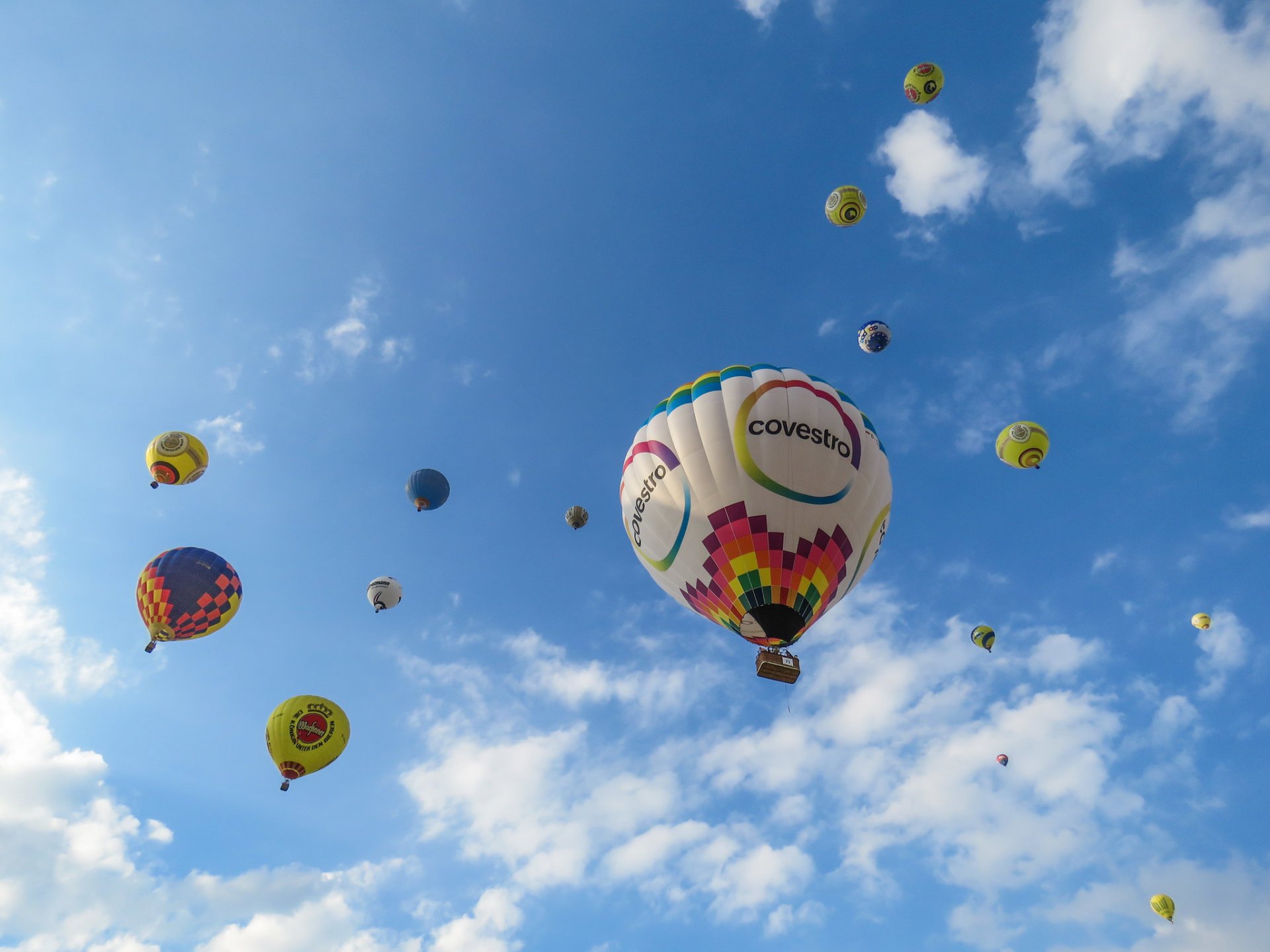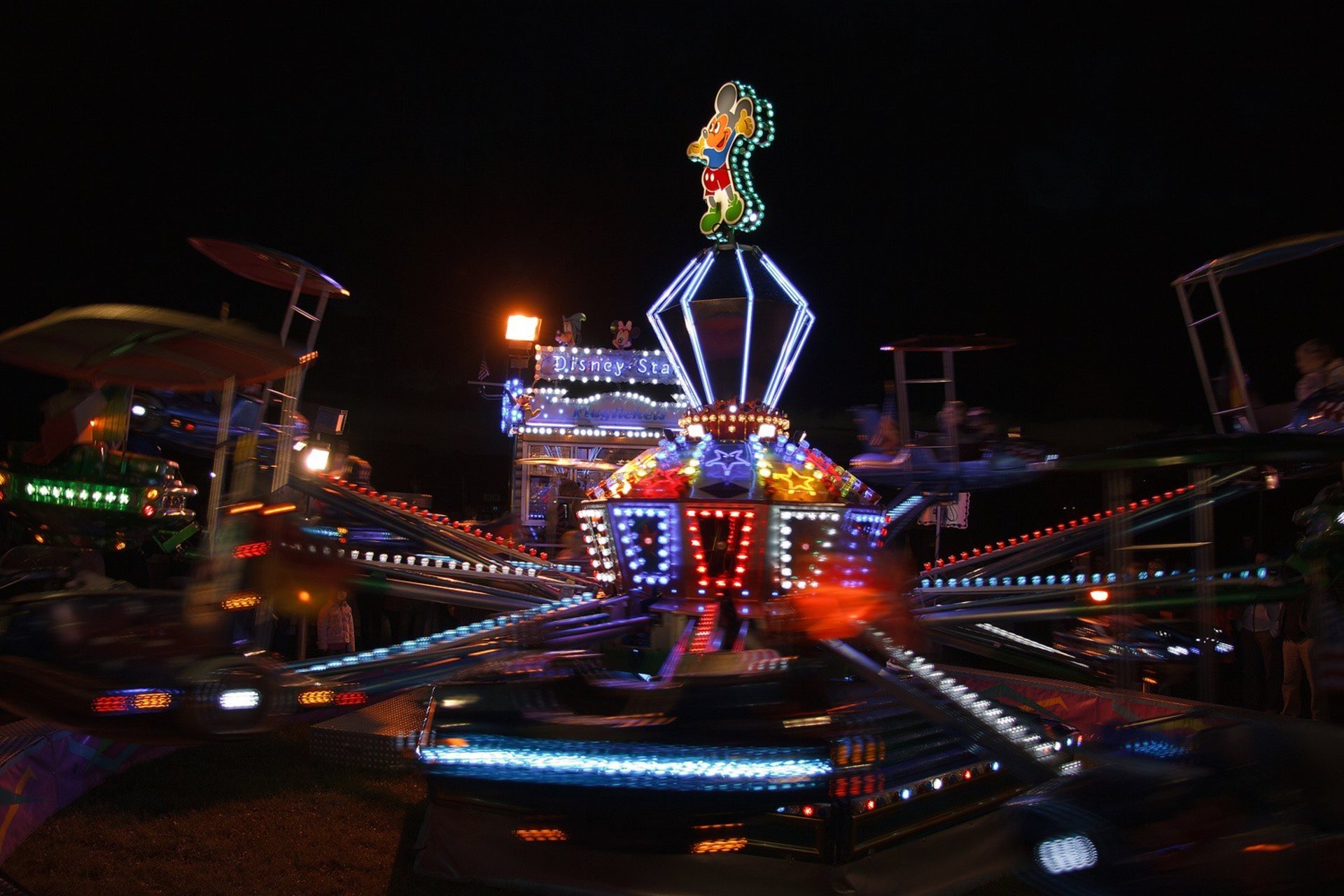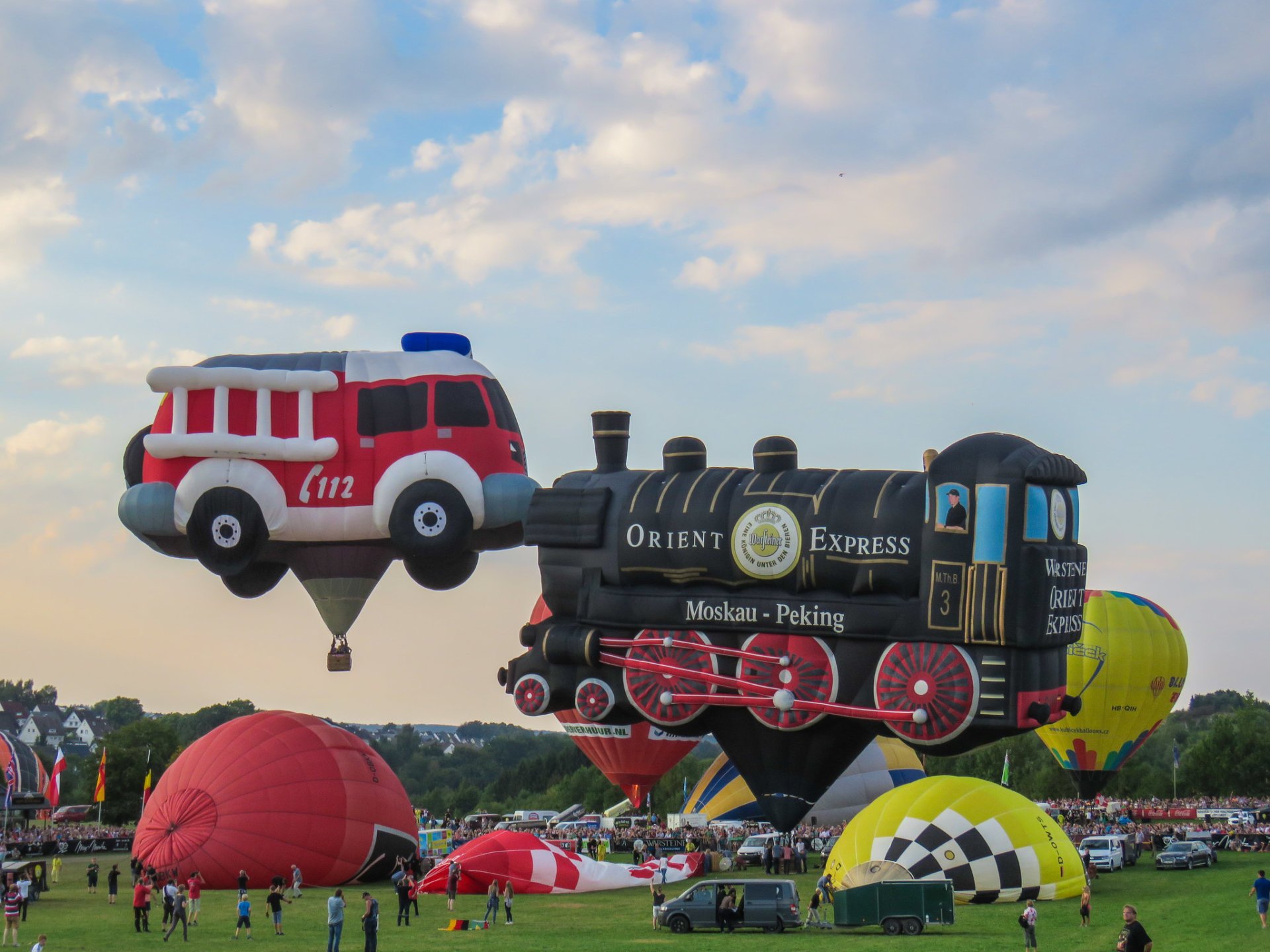 See accommodations nearby
Balloon rides
Warsteiner Internationale Montgolfiade (WIM) is Europe's biggest hot air balloon festival. The balloon show kicks off early in the morning (6:30 am), lasts till noon, and then resumes soon after sunset (5:30 pm). This way, it's not too windy, and you can make the most of your ride. Just remember to book your flight in advance.
Entertainment
There are also many entertainment options besides flying in an airbag. You will be able to enjoy a bustling fair, a cute booth town, live music performances, an authentic brewery presentation, a night-glow display, a long-distance race, paragliding flights, and even helicopter tours. All this fun is planned for 2 pm—to fit between the balloon shows, so plan your time accordingly.
Tips
One thing you should remember when planning for WIM is the weather—it changes all the time, modifying the festival's schedule. So follow WIM's official pages to stay tuned about any possible updates and check out our external resources below for any additional information.
Find hotels and airbnbs near Warsteiner Montgolfiade Balloon Festival (Map)