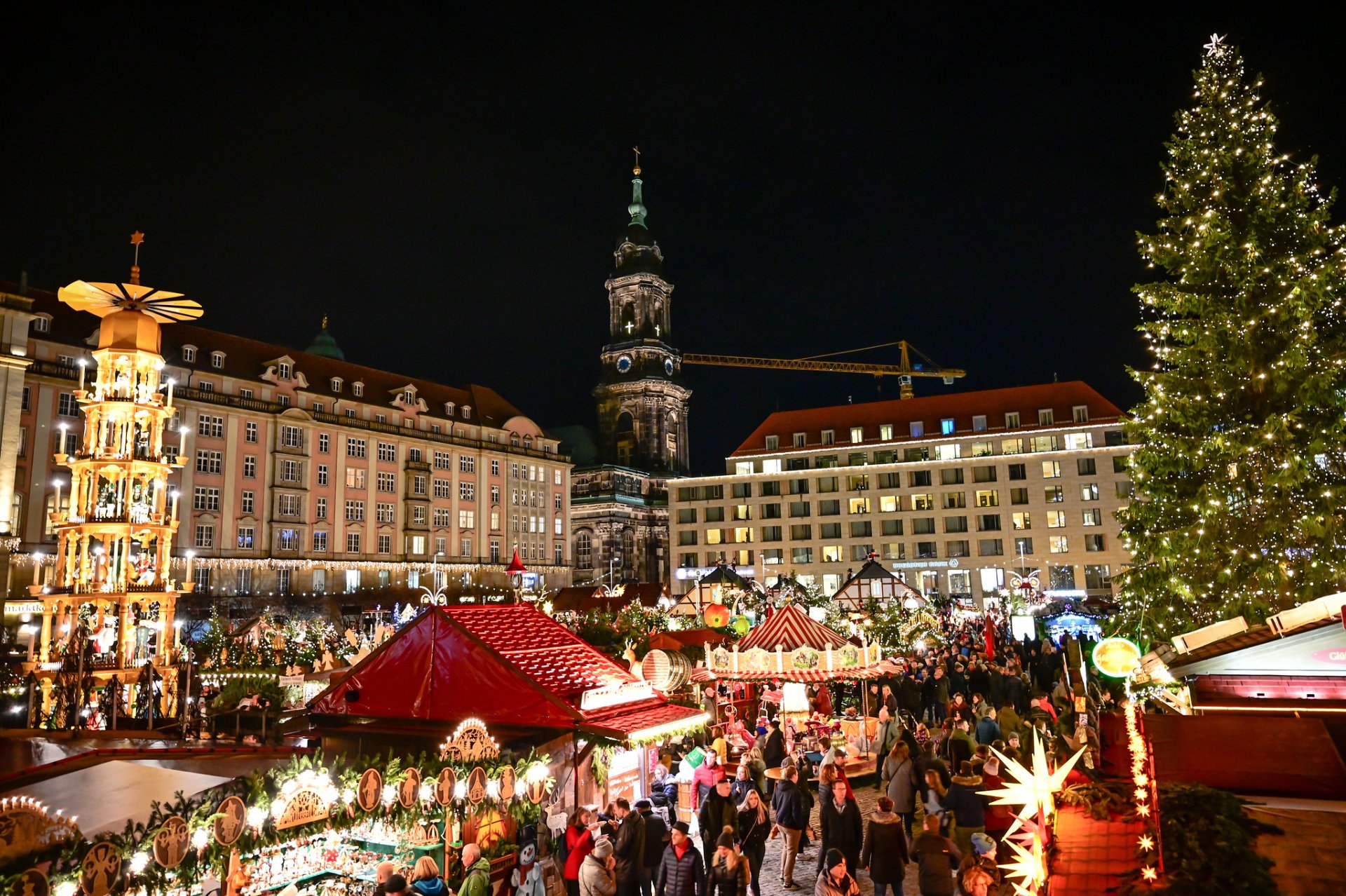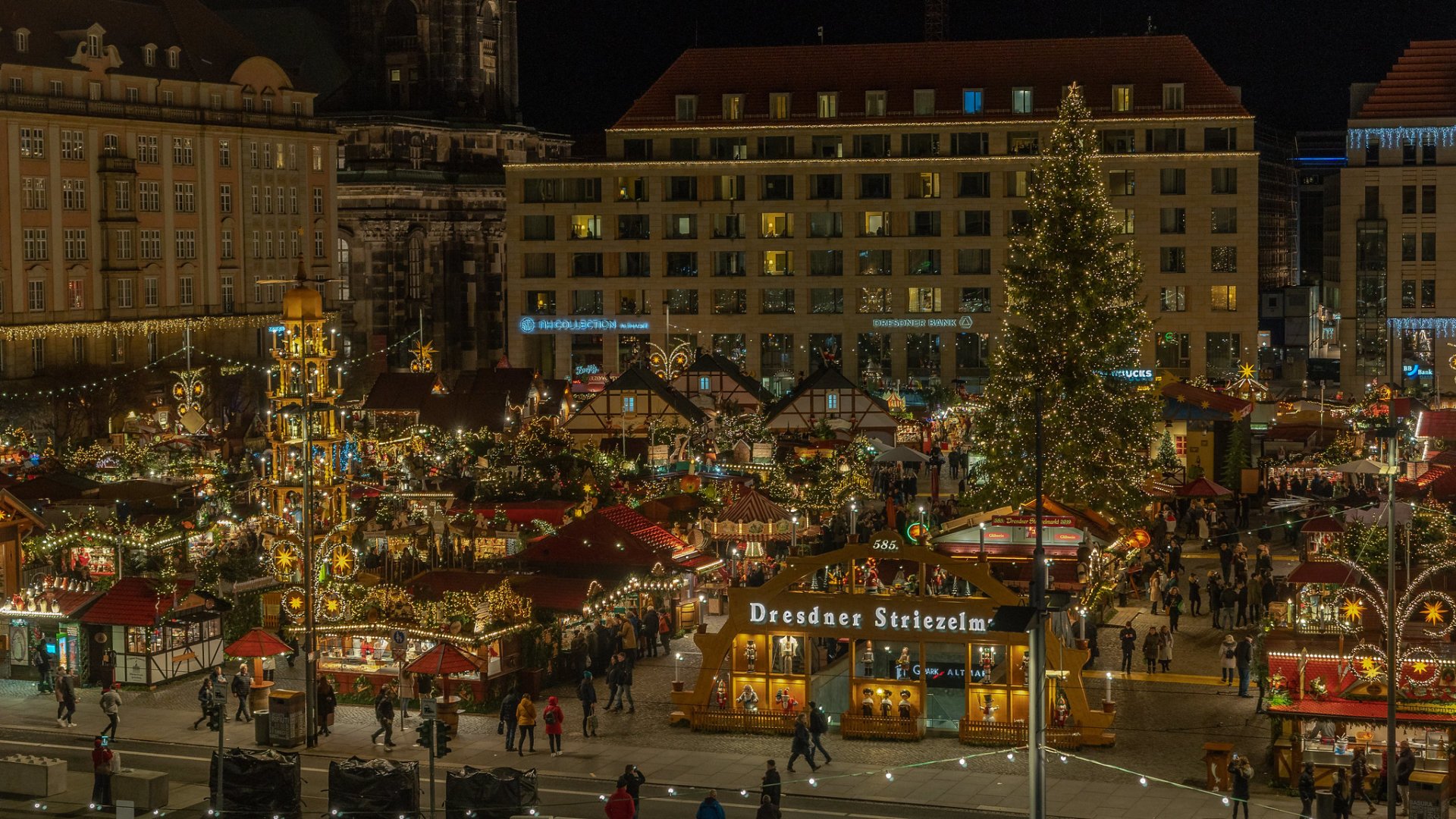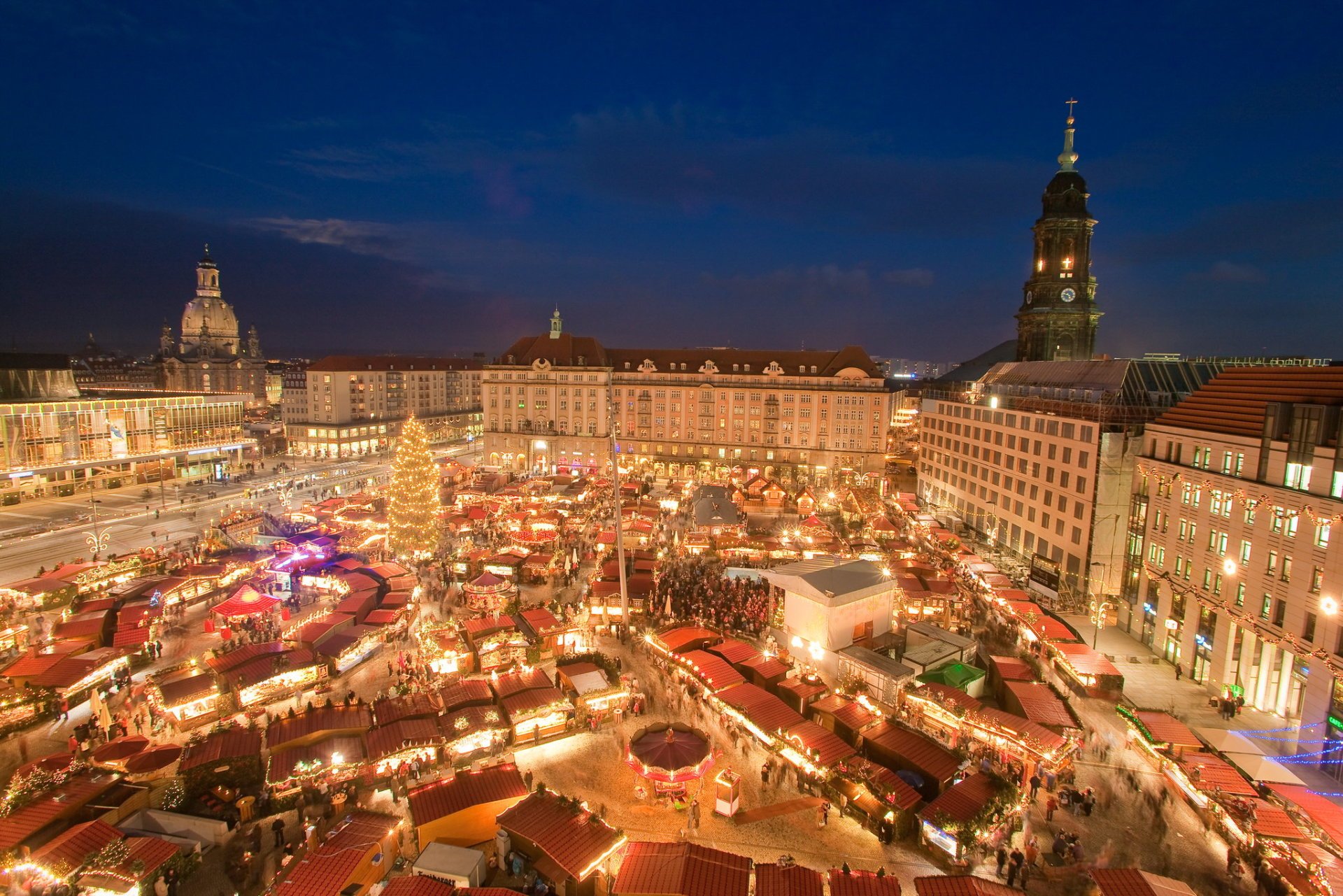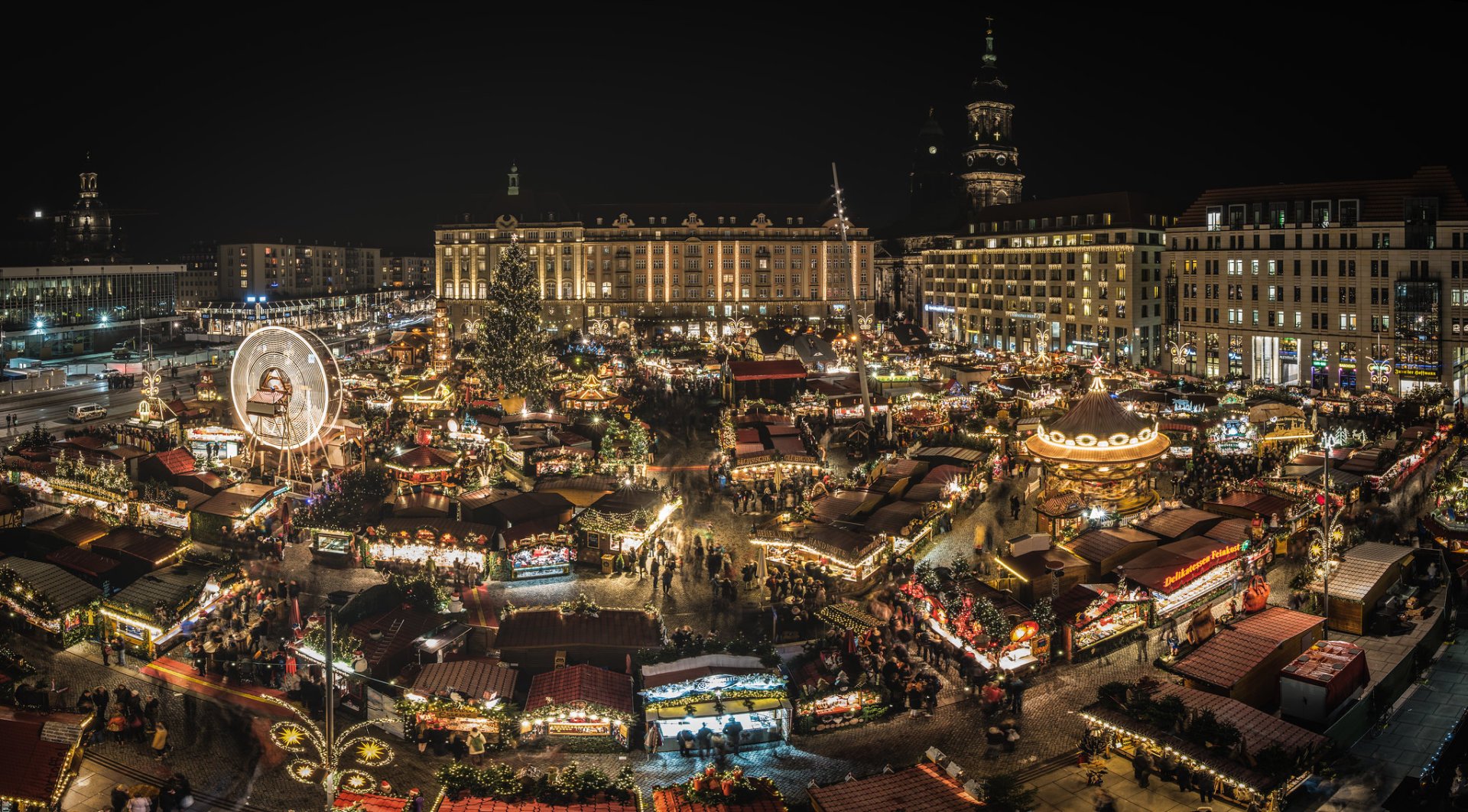 The Dresden Christmas Market, or Striezelmarkt, is the first genuine Christmas market in the world. Dating back to 1434, it's one of the most beautiful Christmas markets in Europe. The Striezel, known as Stollen, is the distinctive Christmas bread with candied fruits and dried fruits covered with icing sugar. That's where the name "Striezelmarkt" comes from.
The Dresden Christmas Market lasts throughout the Advent season until Christmas Eve. It is nestled in the Altmarkt, the oldest square in the city. Featuring over 240 stalls, the market extends over half a mile (0.8 km) long between Hauptstrasse and Prager Strasse. When getting there, you can feel a special scent of sweets in the air and enjoy shimmering Christmas lights and amazing nativity scenes. This fairytale is undoubtedly the most charming Christmas market in Germany and a children's adventure world. A prune chimney sweep's cottage, bakery, puppet theatre, merry-go-round, and children's railway—all these attractions are open during the market season.
The center of the Striezelmarkt boasts a 66 ft (20 m) Christmas tree, all covered in twinkling lights. A painted wooden fairytale castle is tucked away at the back of the market square. You can grab a glass of hot red wine spiced with cloves and cinnamon (glühwein) and explore this giant area filled with different decorations. And the food… that's a separate story, of course. At the market, you can taste Pflaumentoffel, Pulsnitzer Pfefferkuchen (Pulsnitz gingerbread), Bratwürste (famous German sausages), and many more German delicacies. Overall, you sense the history right away when you start strolling through Striezelmarkt.
Find hotels and airbnbs near Dresden Christmas Market (Map)