0
The German Christmas atmosphere is indeed special. People in Germany simply love to celebrate Christmas, and this is reflected by decorations in the streets, on houses, and in shopping centres. The city of Berlin changes into a small little Christmas-fairytale at the end of November, all around town you will see wonderful, cheerful Christmas markets with lots of food, gifts and crafts. This indeed is a magical time for the whole family.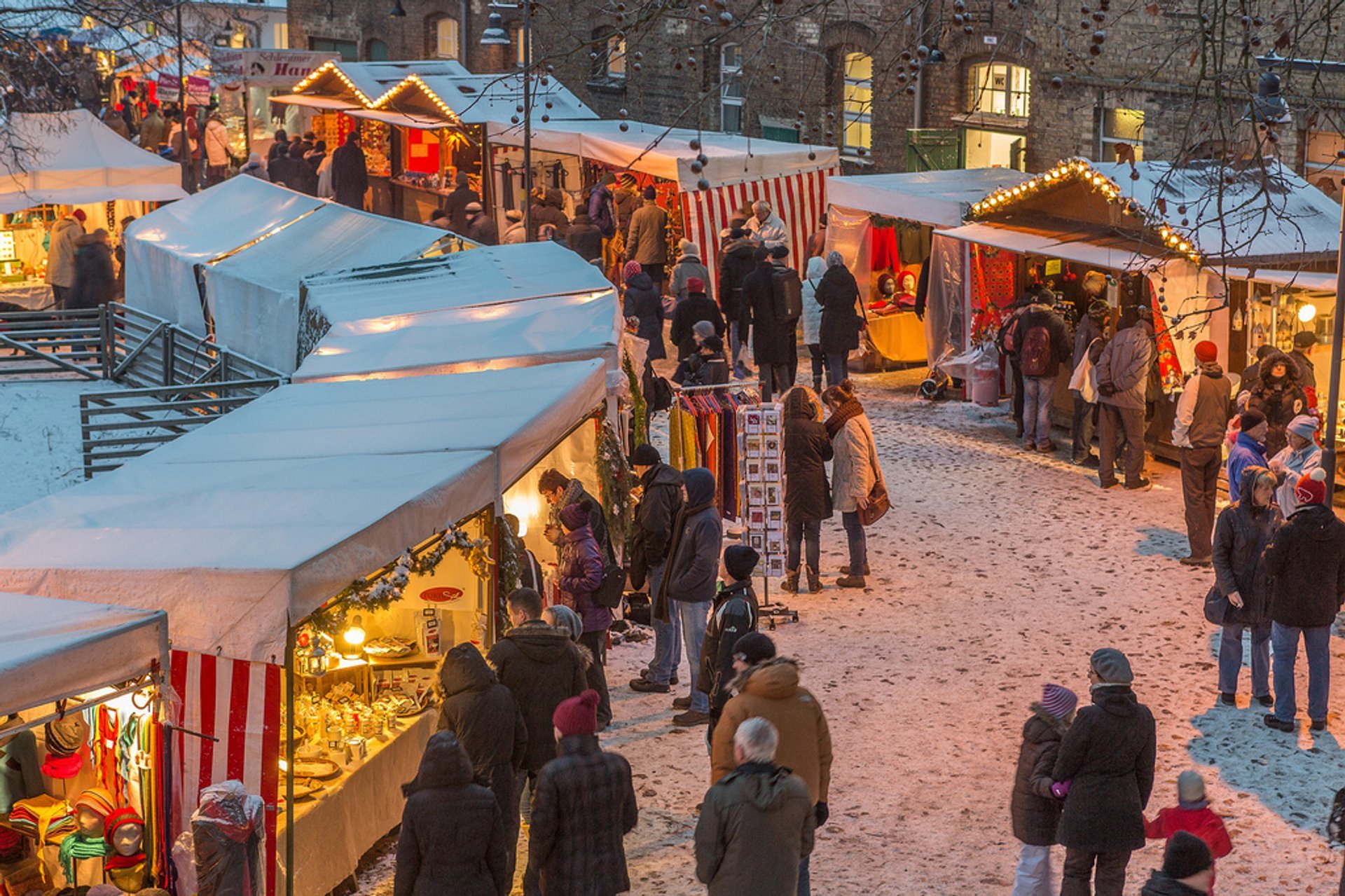 WeihnachtsZauber Gendarmenmarkt (November 23–December 31, 2020)
WeihnachtsZauber at Gendarmenmarkt attracts 600,000 people every winter. Located near such landmarks as The Deutsche Dom, the Konzerthaus, and the Franzozische Friedrichstadtkirche is especially popular due to handmade gifts and various kinds of art. Don't leave without trying local treats like white chocolate milk, fried apple or unique cheeses. Also, check out the huge Christmas tree and live entertainment.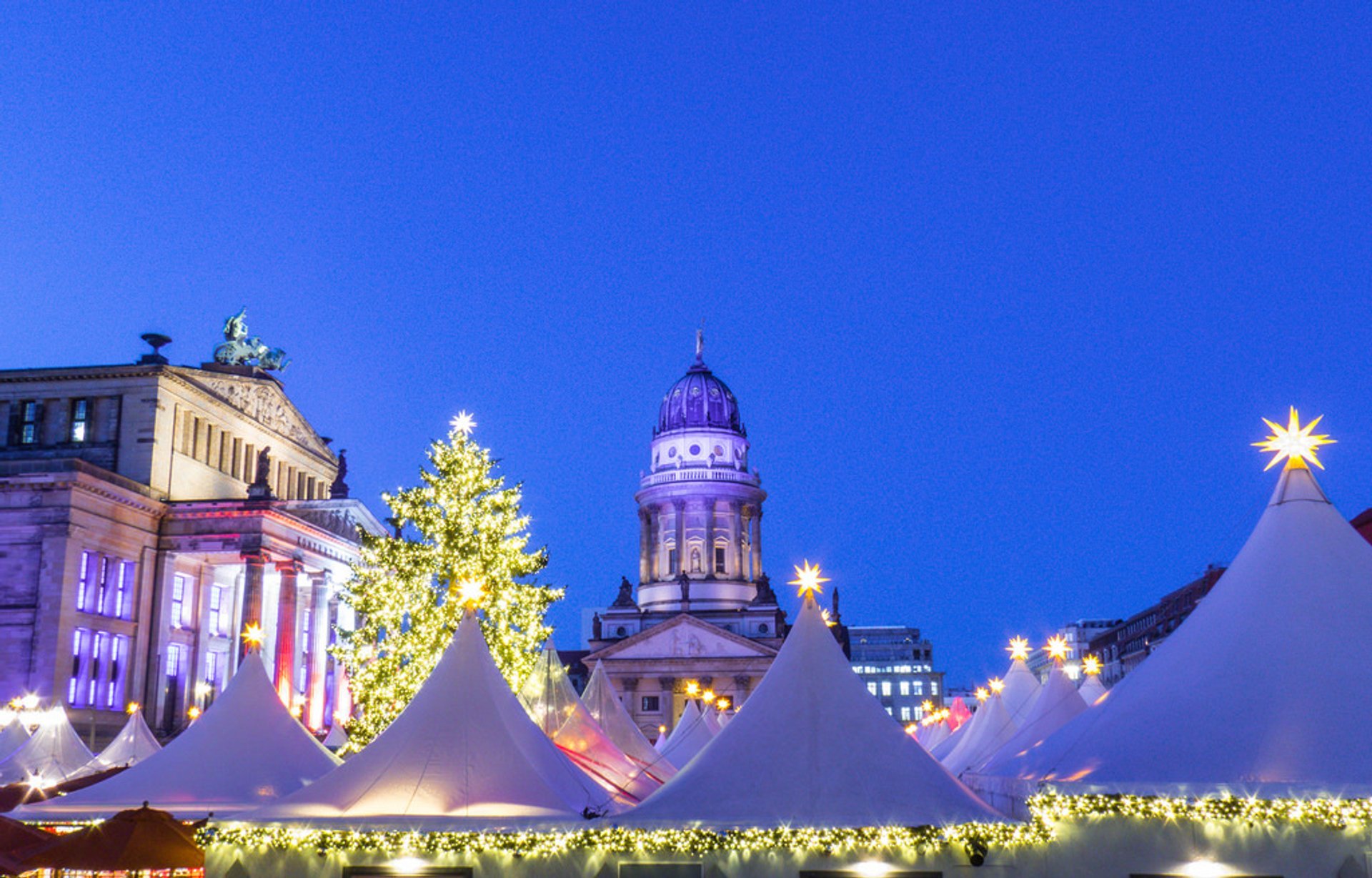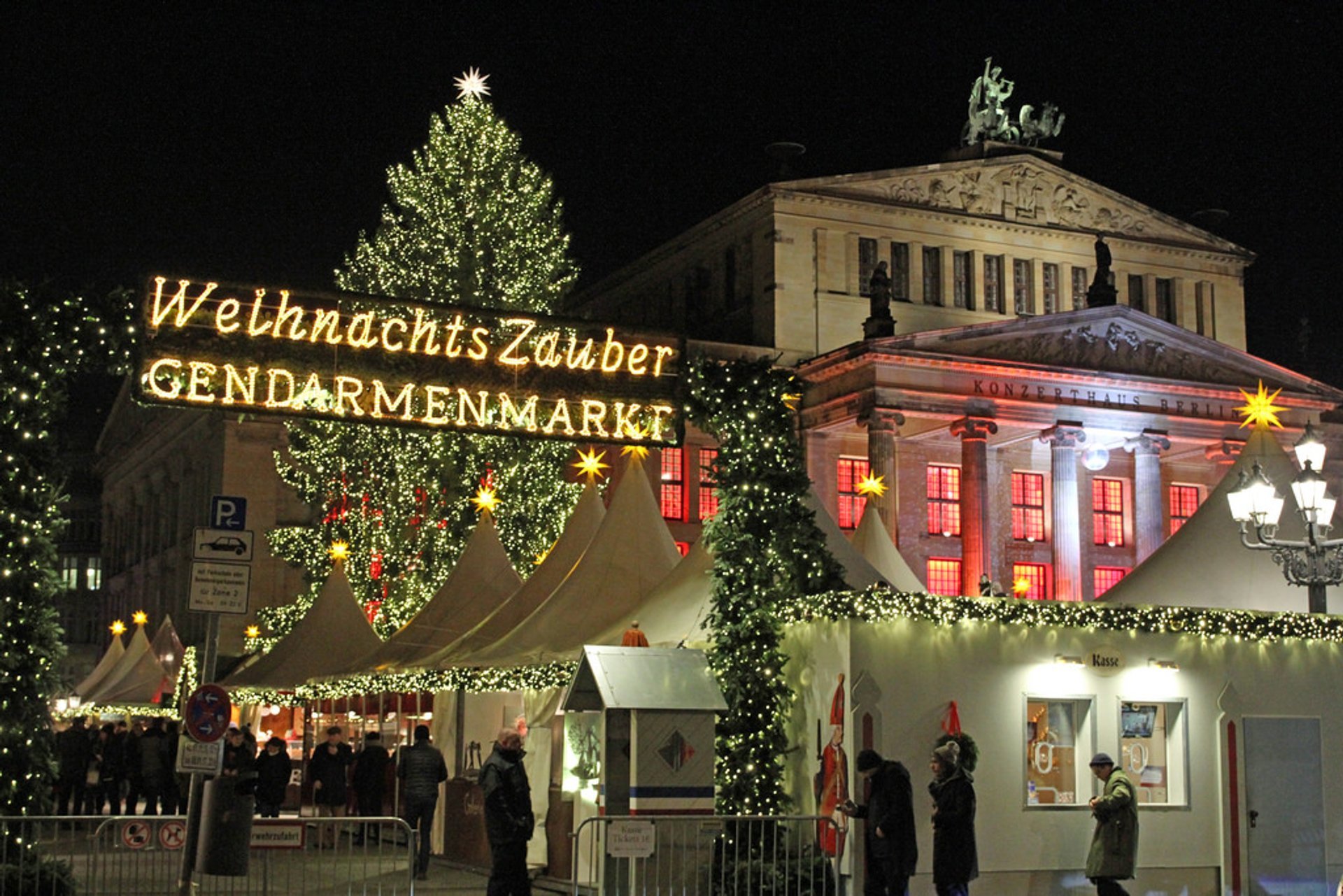 Berliner Weihnachtszeit am Roten Rathaus (November 23, 2020–January 3, 2021)
There are three Christmas markets near the busy Alexanderplatz. Berliner Weihnachtszeit is the largest and one of the oldest Christmas markets in Berlin. It offers a giant Ferris wheel, unique chalets decorated in 19th-century style and a large ice-skating rink. There is also a small farm, Santa Claus and plenty of activities to keep children occupied.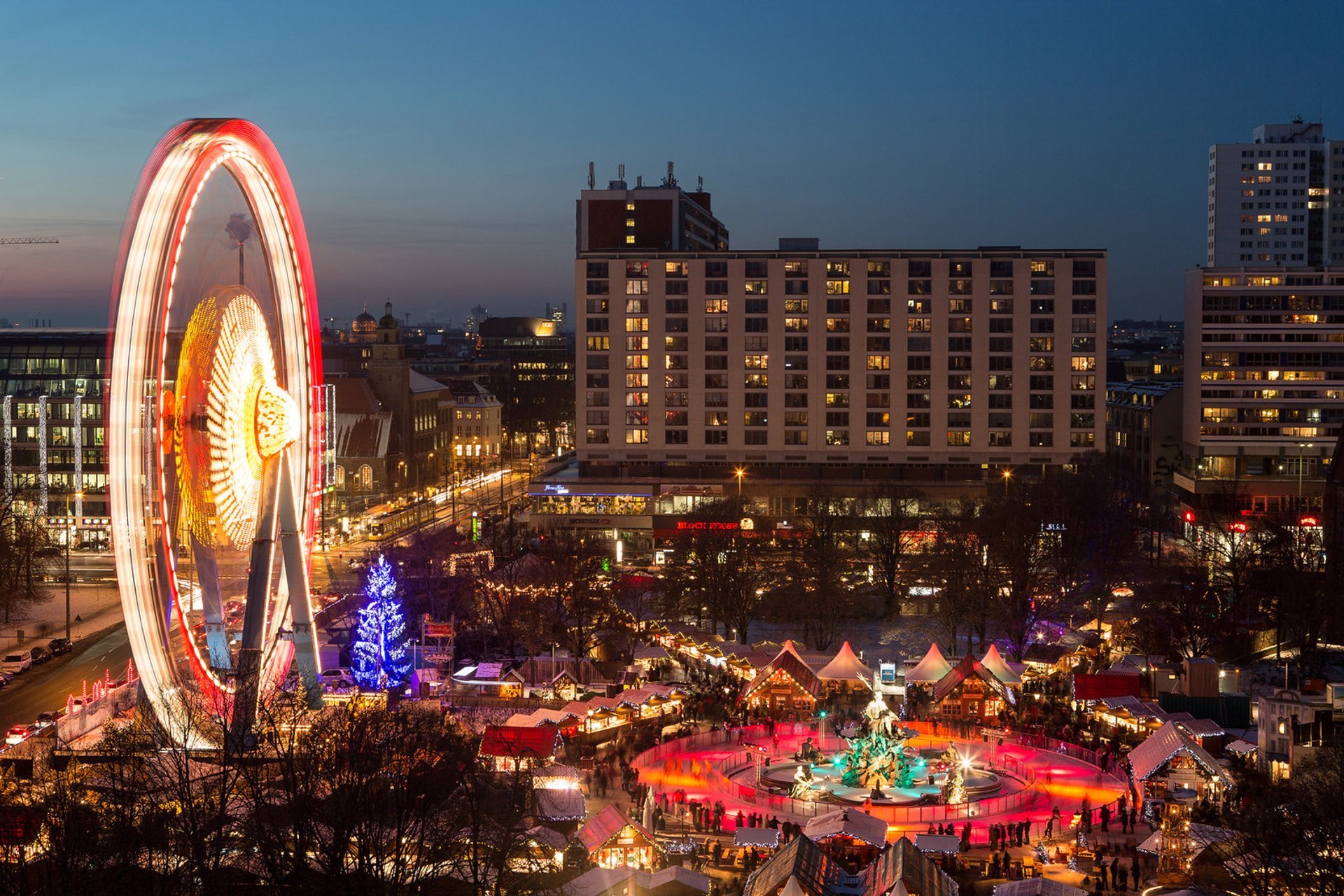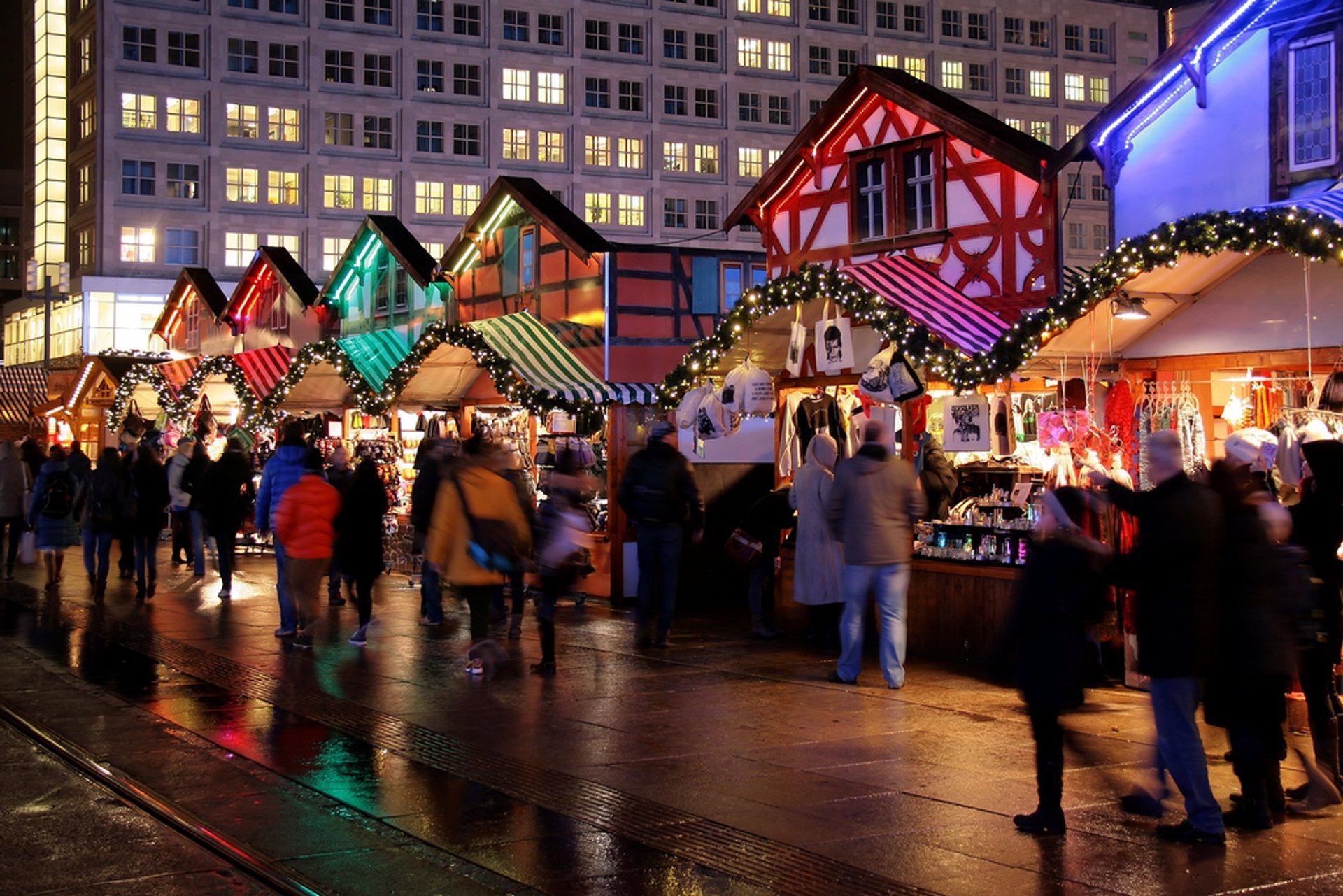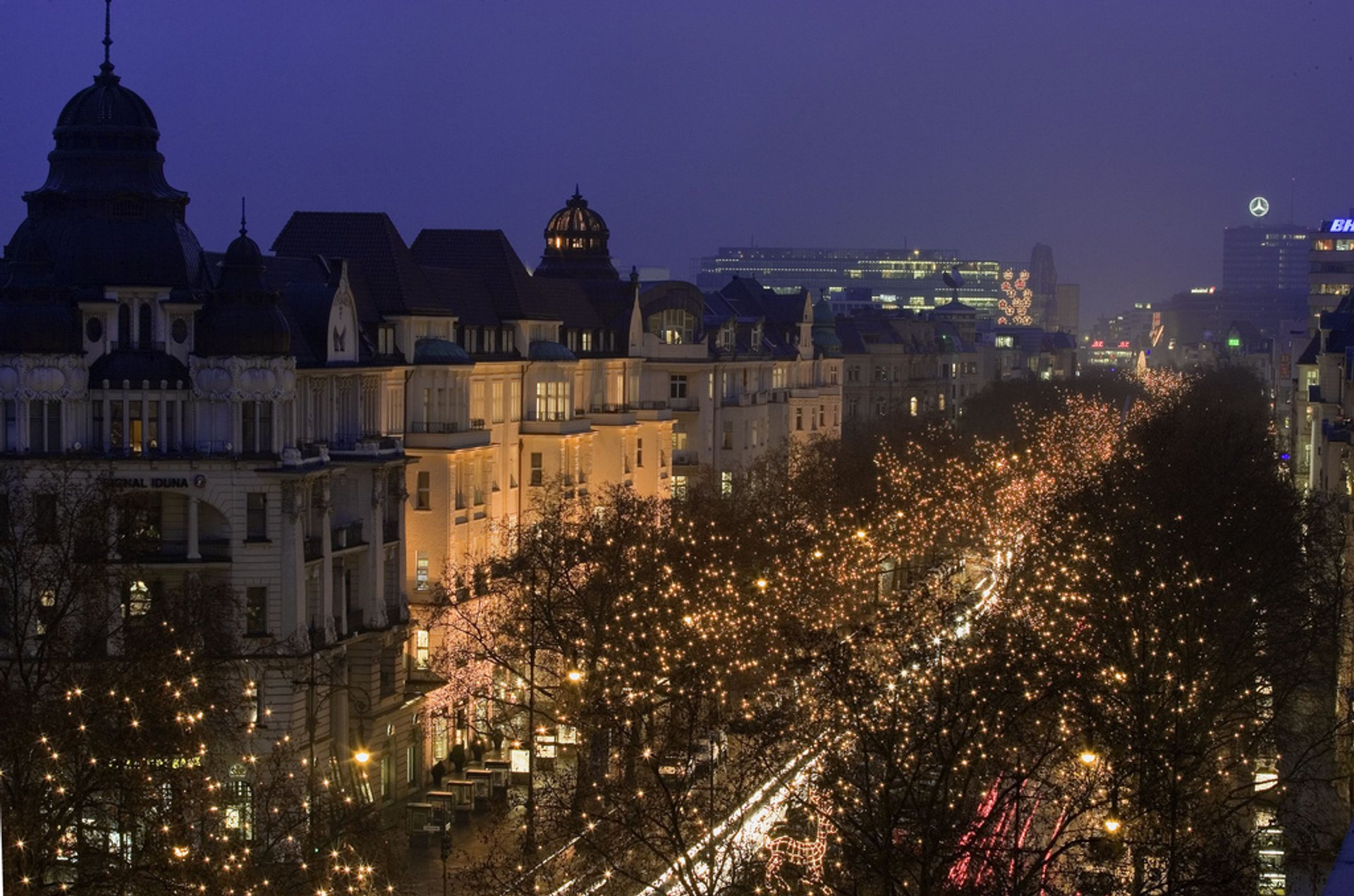 Winterwelt am Potsdamer Platz (October 30, 2020–January 3, 2021)
Winterwelt am Potsdamer Platz is visited by 2.5 million people every holiday season. Activities include sliding down a large snowy mountain, ice skating, and Eisstockschießen (a game similar to curling). It opens in early November and runs through the first week of January.
These Christmas markets are all nestled in the city centre of Berlin. If you want to spend a festive day further from the crowds, you might opt for Weihnachtsmarkt Schloss Charlottenburg in Western Berlin. There are other markets and activities scattered across the city, so wherever you go, the festive Christmas atmosphere will prevail.
Find hotels and airbnbs near Christmas Markets (Map)
Christmas Markets Featured in