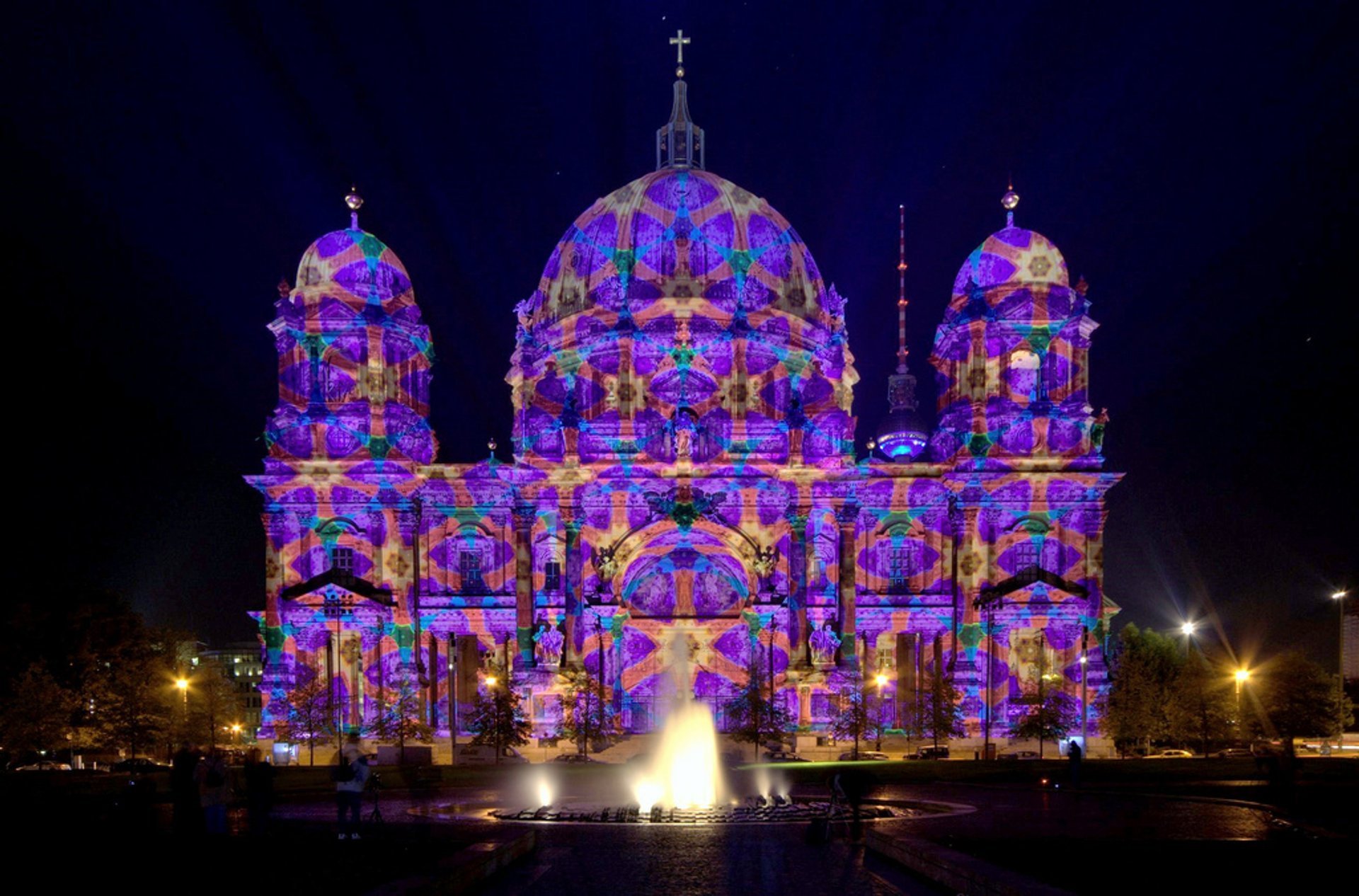 More than 70 monuments and famous sights of the city become a canvas for bright light illuminations—that's what this 10-day Festival of Lights is about.
The Festival of Lights, from 2005 till the present time, shows you Berlin's squares, landmarks, streets, historical places and hotspots of recent history, brightly illuminated by local and international artists. All these light projections and video art turn Berlin into a giant colorful exhibition. totally FREE by the way.
For ten days in October, spectators can enjoy all of the highlights on foot (all the installations are situated mainly in the city center), by bus, Segway, or by boat.
And how about having an illuminated picnic with your loved ones? No problem: you are allowed to take your food and drinks with you, just remember that locations like Berliner Dom or Brandenburger Tor are always overcrowded, but many other places are worth your attention too!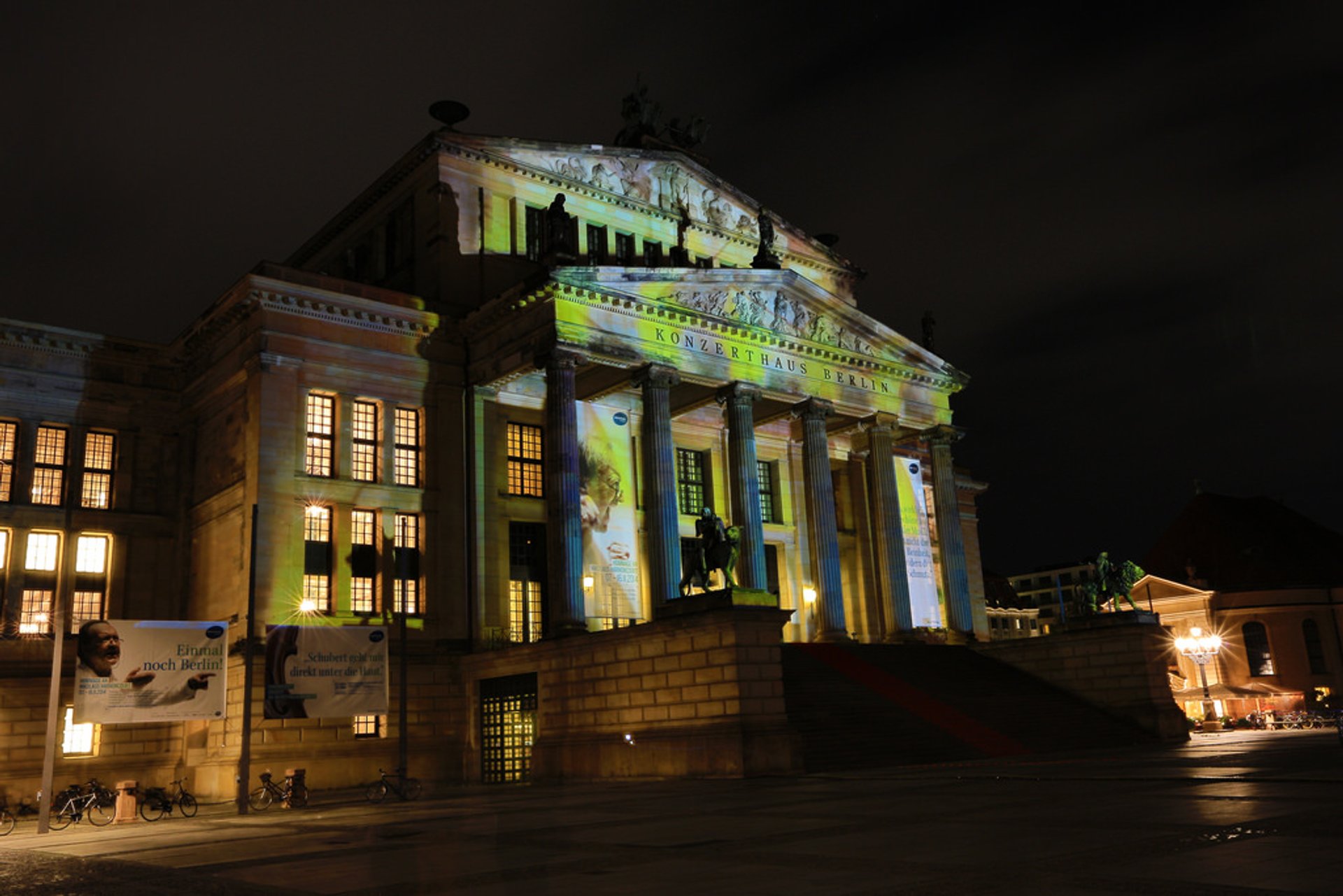 If you commonly use your camera while admiring the show, we have good news for you: both amateurs and professional photographers can participate in photo-contest which takes place during the show. The winner can get a 1,000 Euro prize too.
The Festival of Lights is now becoming a real magnet for tourists! With over two million visitors it is now deemed to be one of the best light art festivals in the world.
Berlin Festival of Lights Featured in