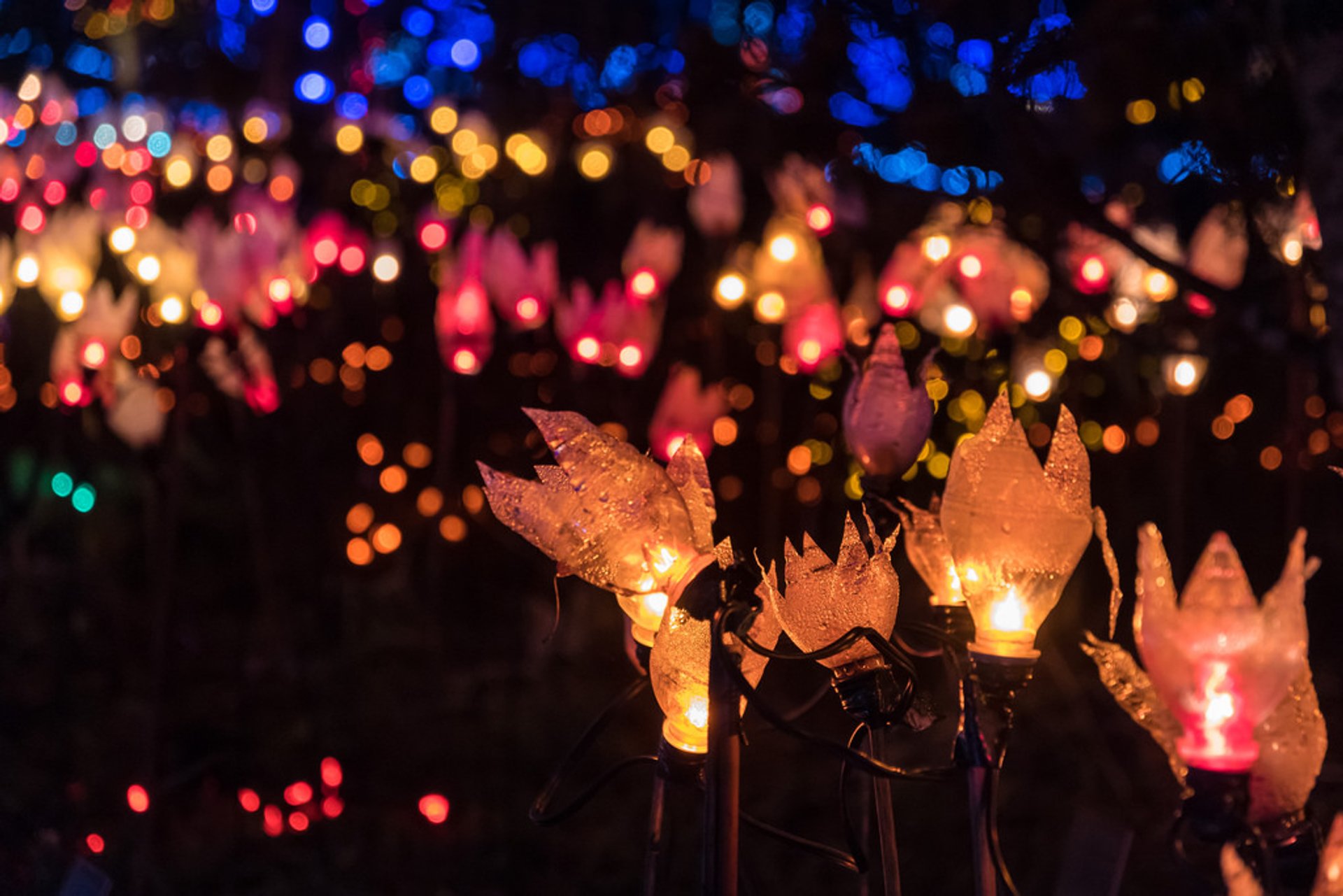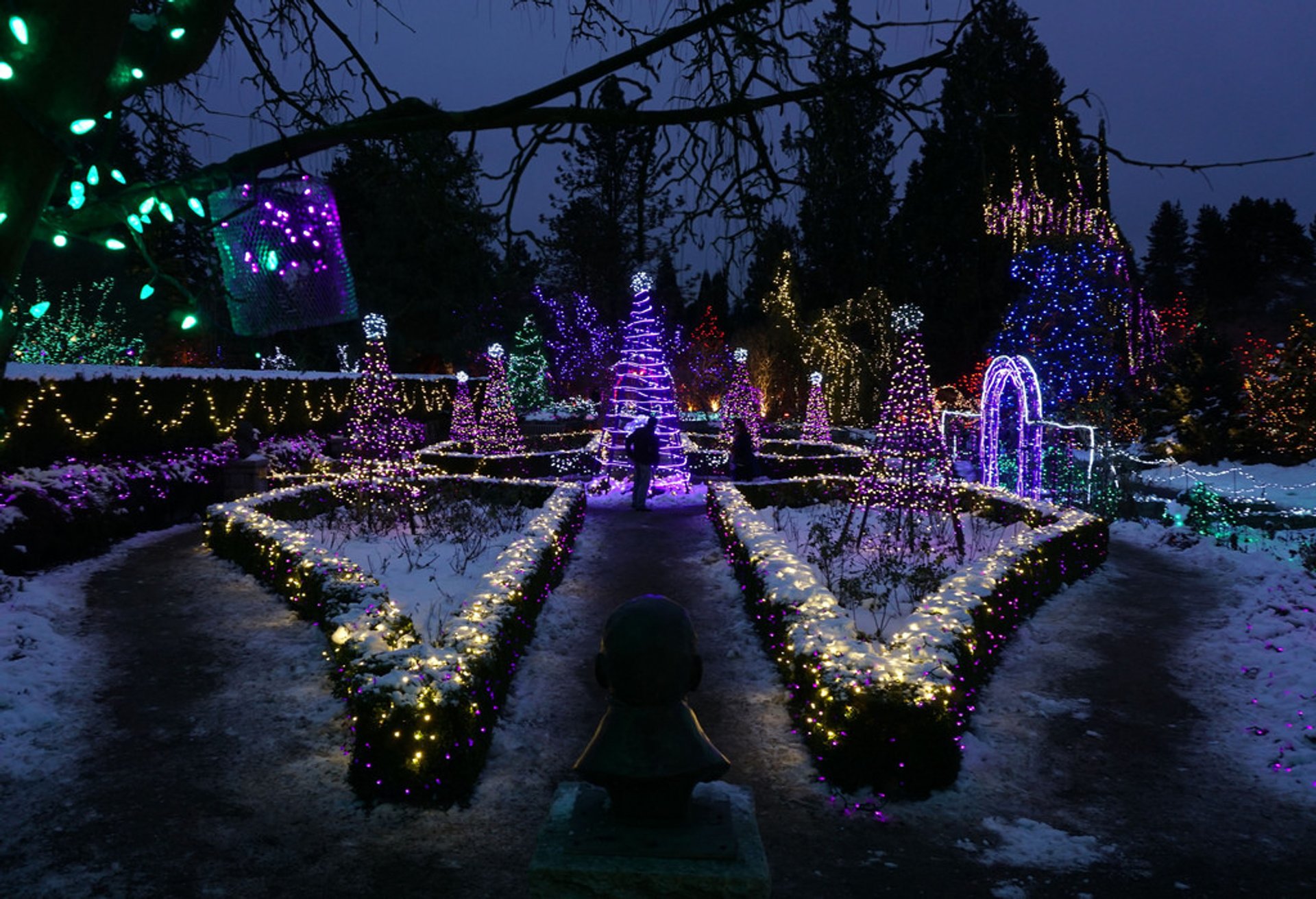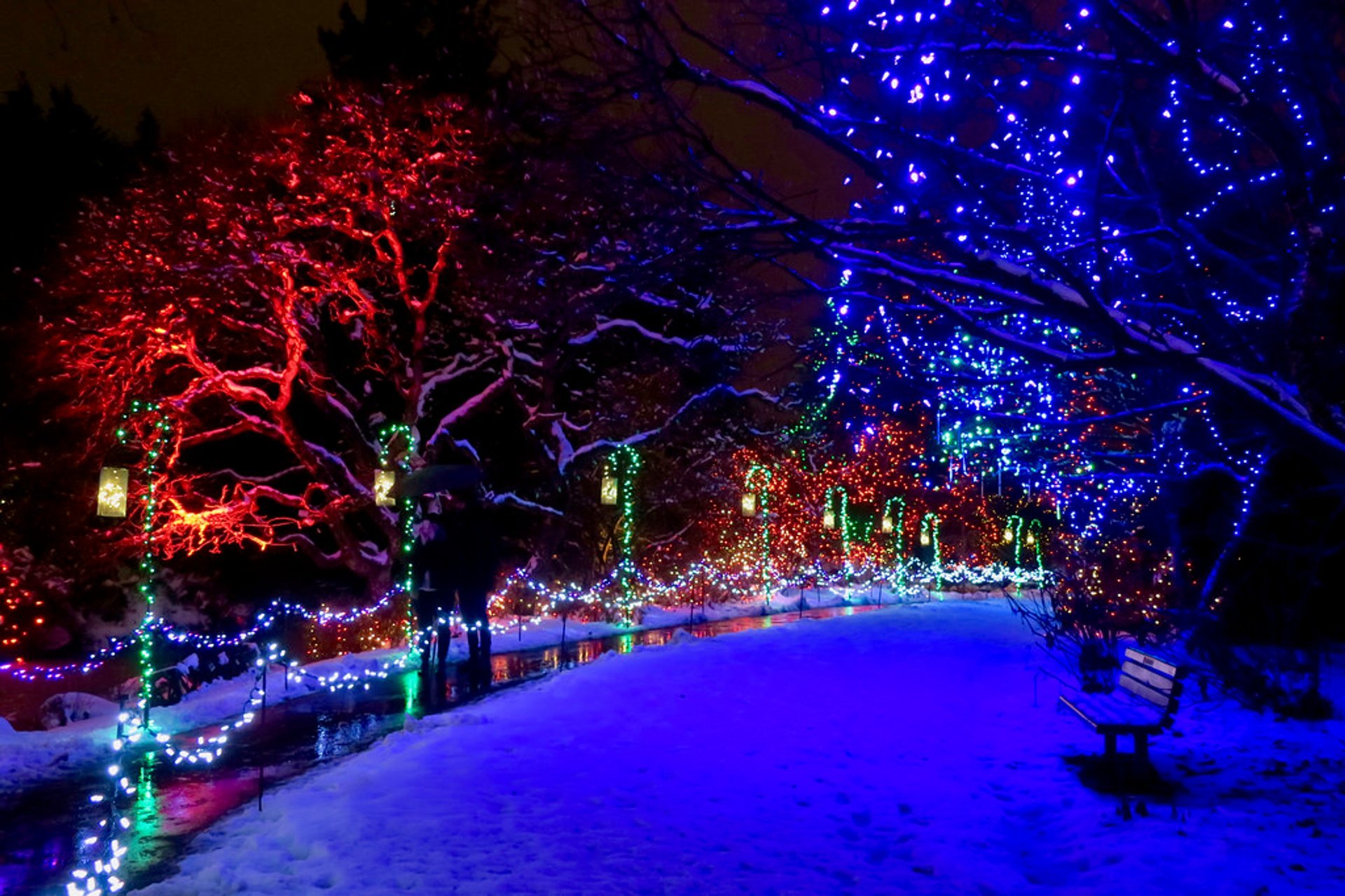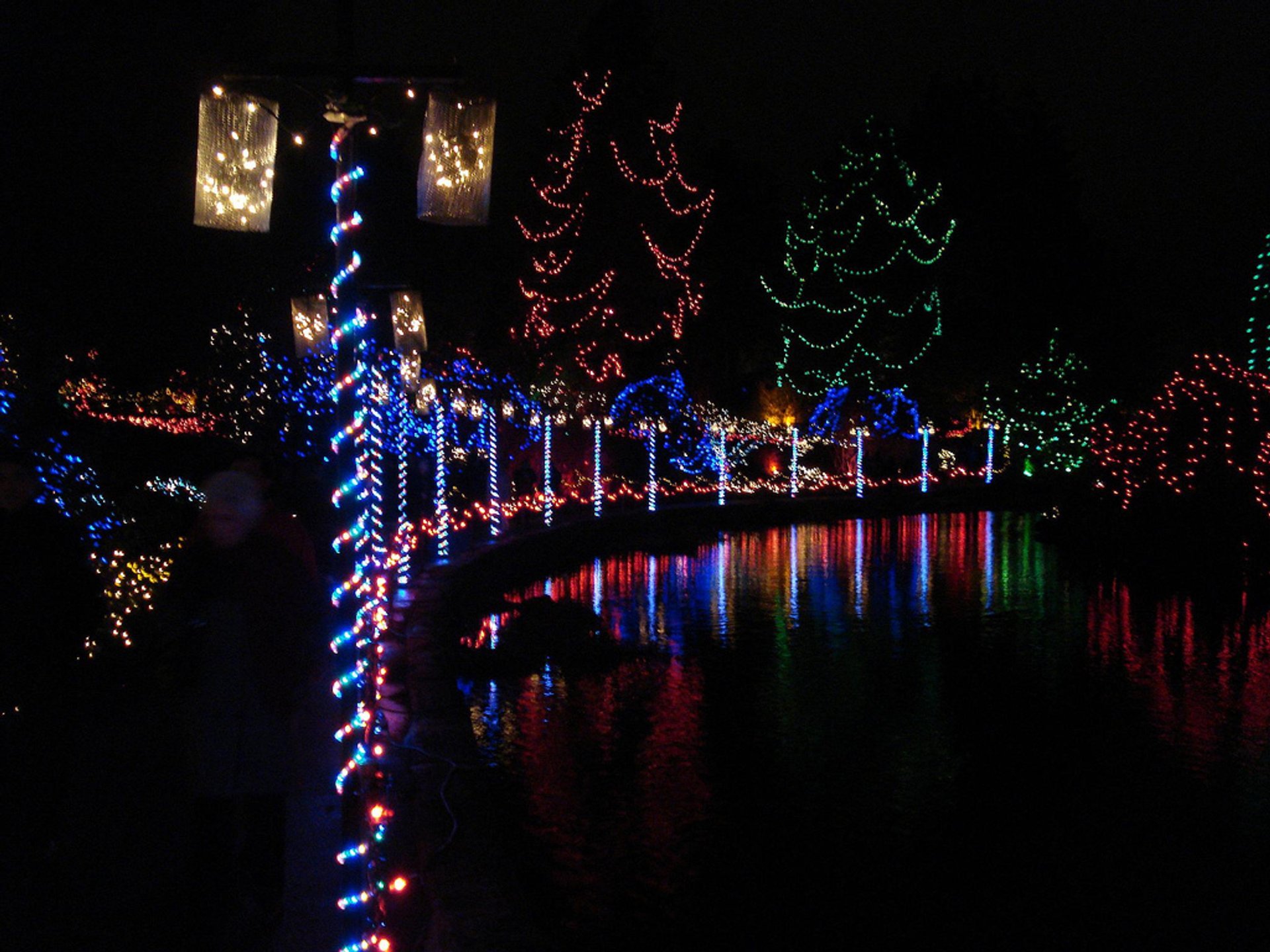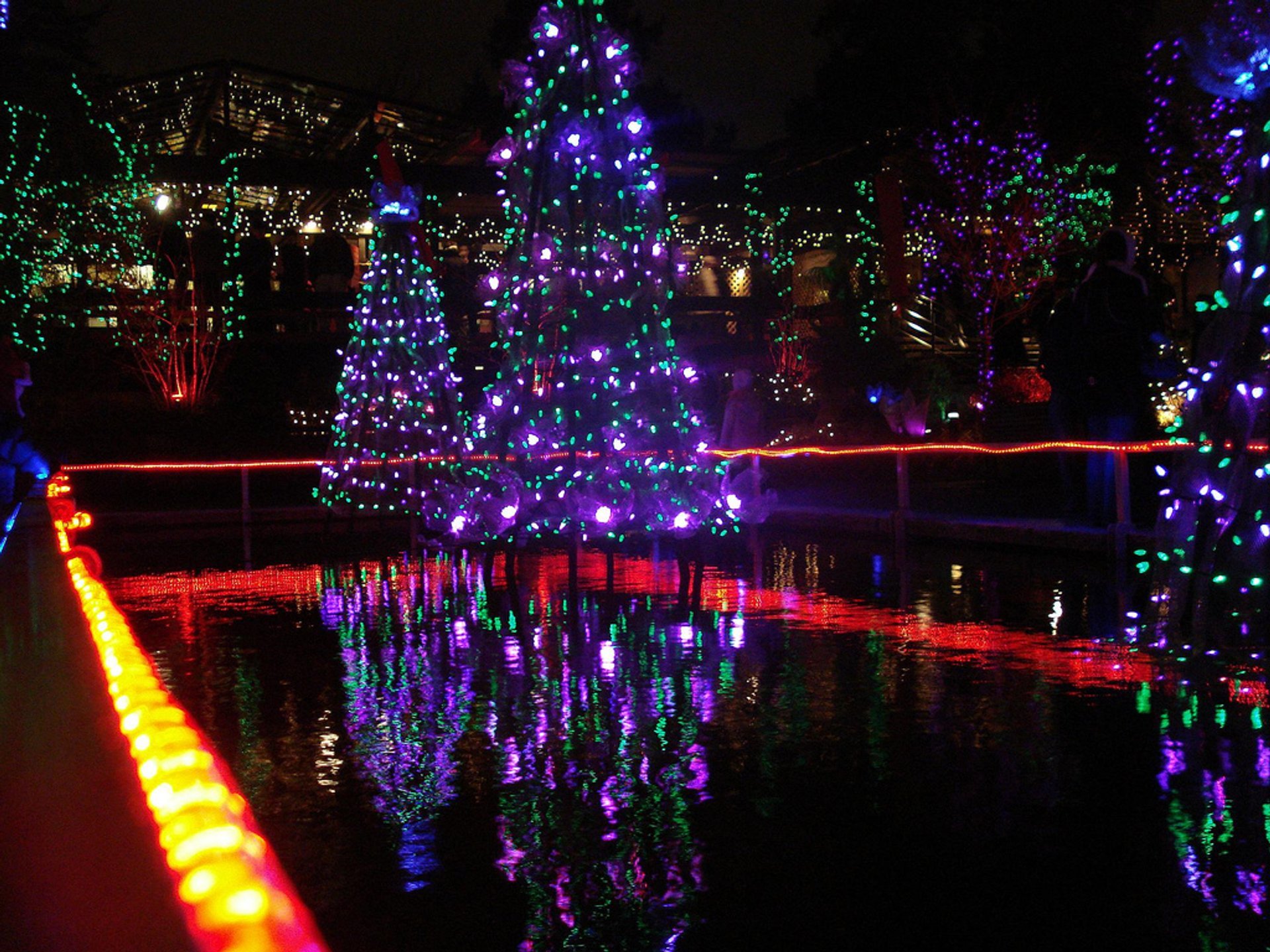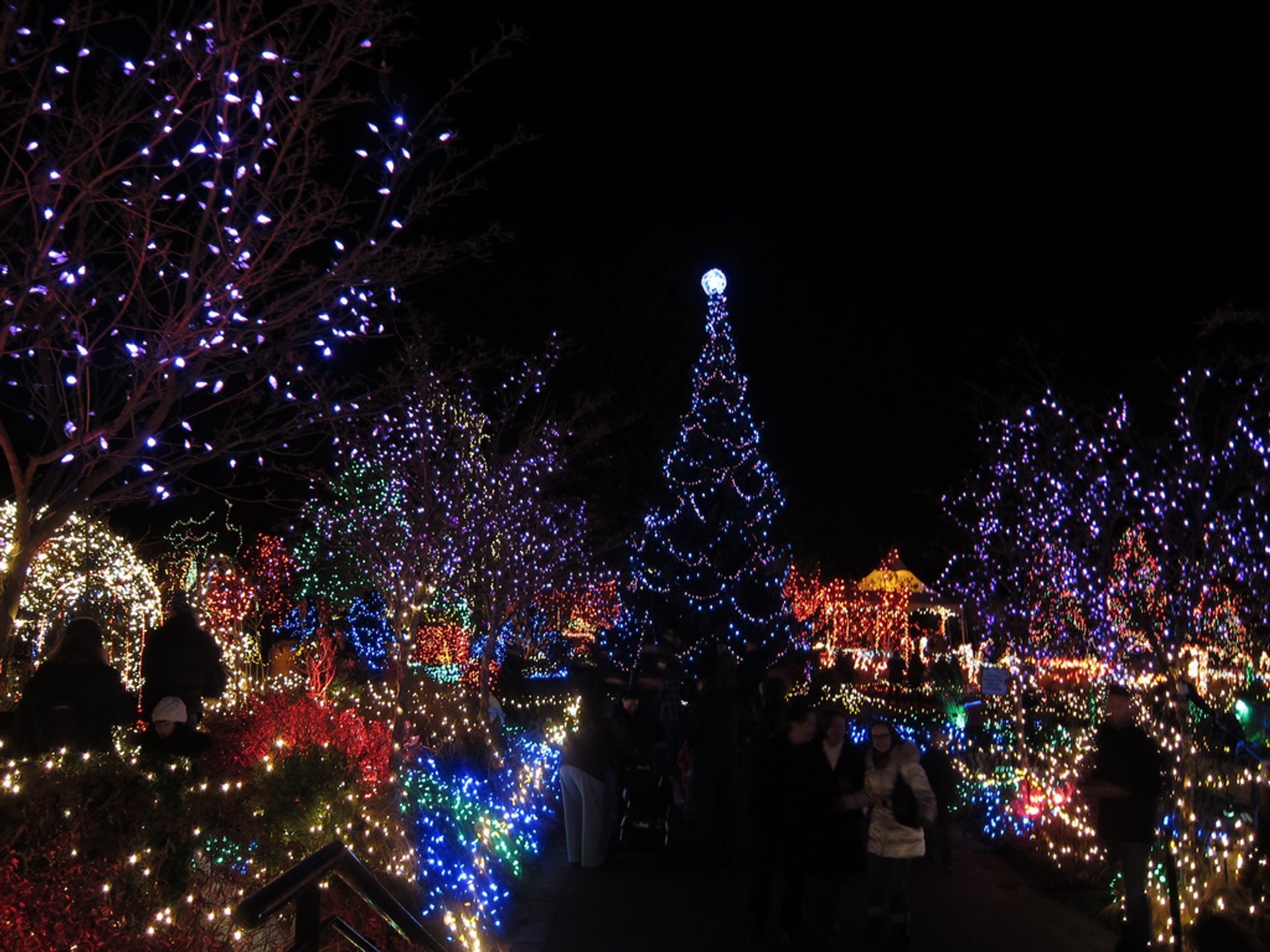 Around Vancouver, VanDusen Festival of Lights, 2017
See accommodations nearby
Every December, during the Festival of Lights, Vancouver's VanDusen Botanical Garden transforms into a fairy-tale land. Colourful illuminations are amazing and very popular among visitors. Over 110,000 people come to see it each year. The event features over 1 million lights spread out over some 6 ha (15 acres) of the Botanical Gardens.
The VanDusen Botanical Garden is located about 15 minutes south of downtown Vancouver. Colourful lights cover its flower beds, trees, and shrubs to create an unforgettable spectacle. Visitors especially love the Gingerbread Walk and Candy Cane Lane. The Dancing Lights illuminated around Livingstone Lake is another highlight. In the garden, you can enjoy hot chocolate and visit Santa's residence.
Not all of the VanDusen Botanical Graden is lit up. The lights are concentrated at its front part, close to the main entrance. A walk through the holiday light displays takes about one hour.
Admission
Ticket prices vary from $19 online and $21 at the gate for adults (ages 19–64) to $11.50 and $13.75 respectively for kids (ages 4–12). Kids ages 3 and under enjoy free entry. For parties of 25 adults and more the Gardens offer a group discount. On premium nights the price rises a few dollars.
Find hotels and airbnbs near VanDusen Festival of Lights (Map)