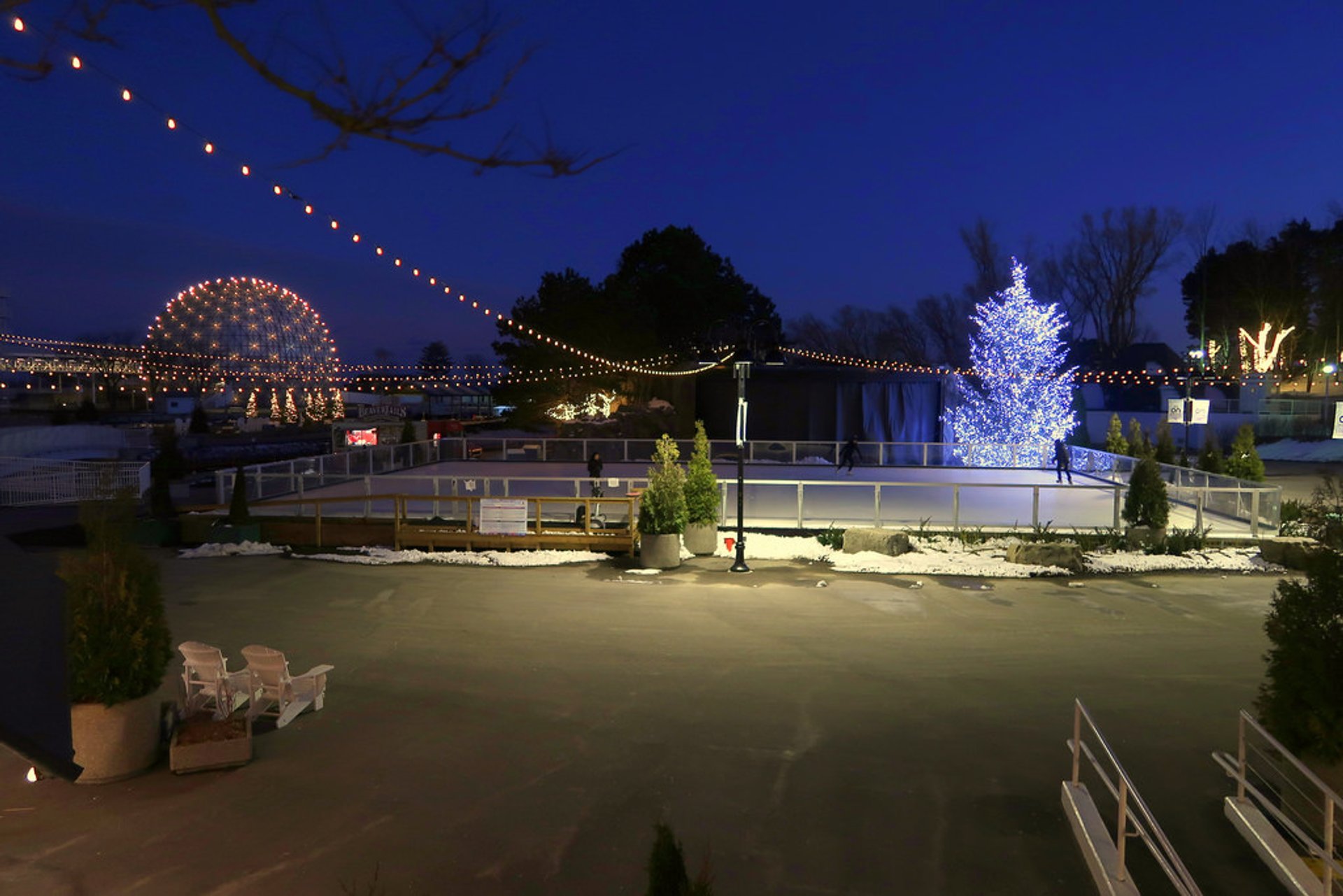 Winter at Ontario Place is an annual festival featuring various winter-themed activities and the Winter Light Exhibition. Visitors can skate on a man-made rink, watch film screenings at Cinesphere, observe winter light installations, and participate in community bonfires that are located on the north end of Cedar Cove on the West Island.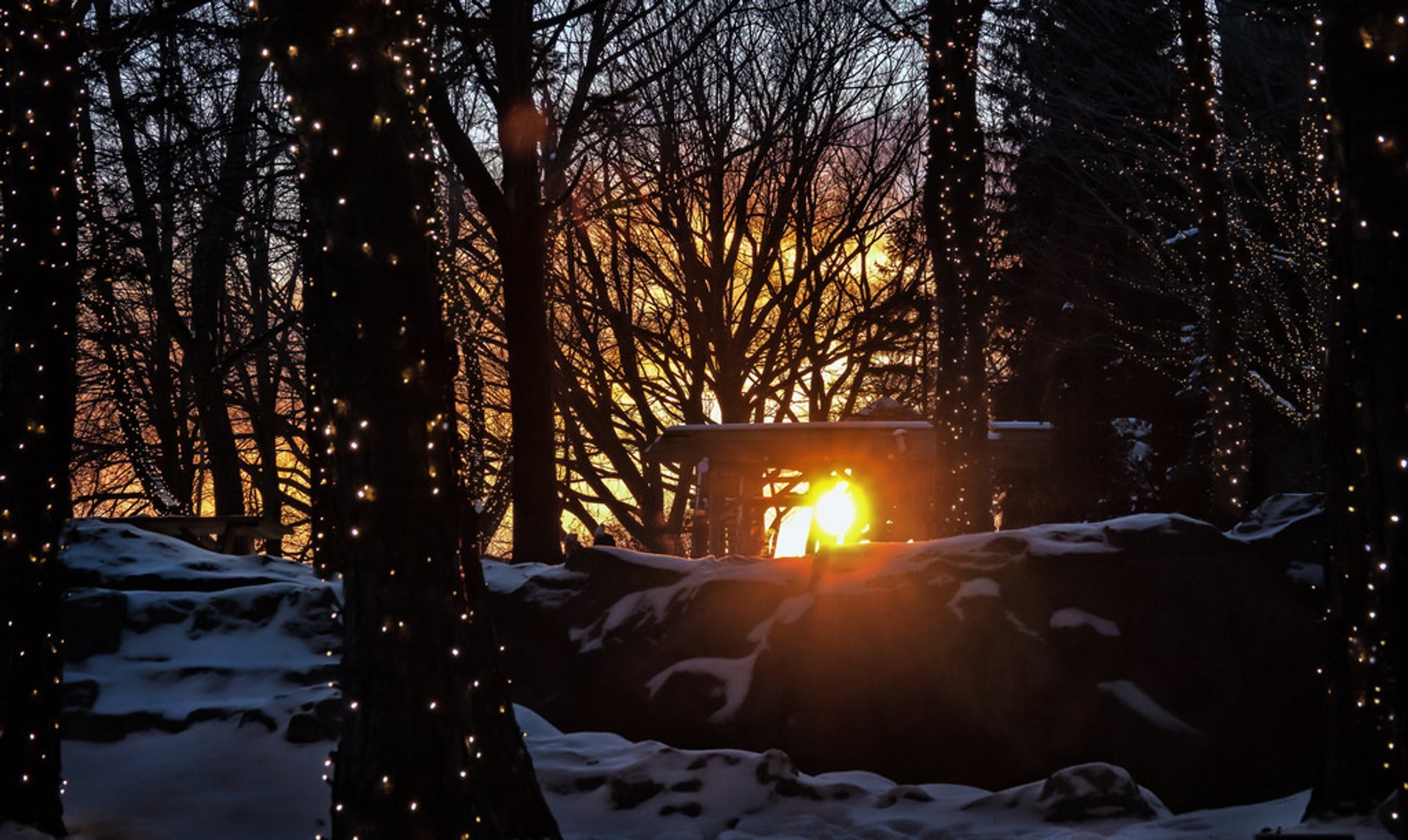 Winter Light Exhibition at Ontario Place showcases 12 illuminated exhibits by Canadian artists that project, transmit, or reflect lights. It can be illuminated water forms, digital winter themed imagery, or various structures projecting light from within. The highlight of the exhibition is a 12-ft-tall icicle silo.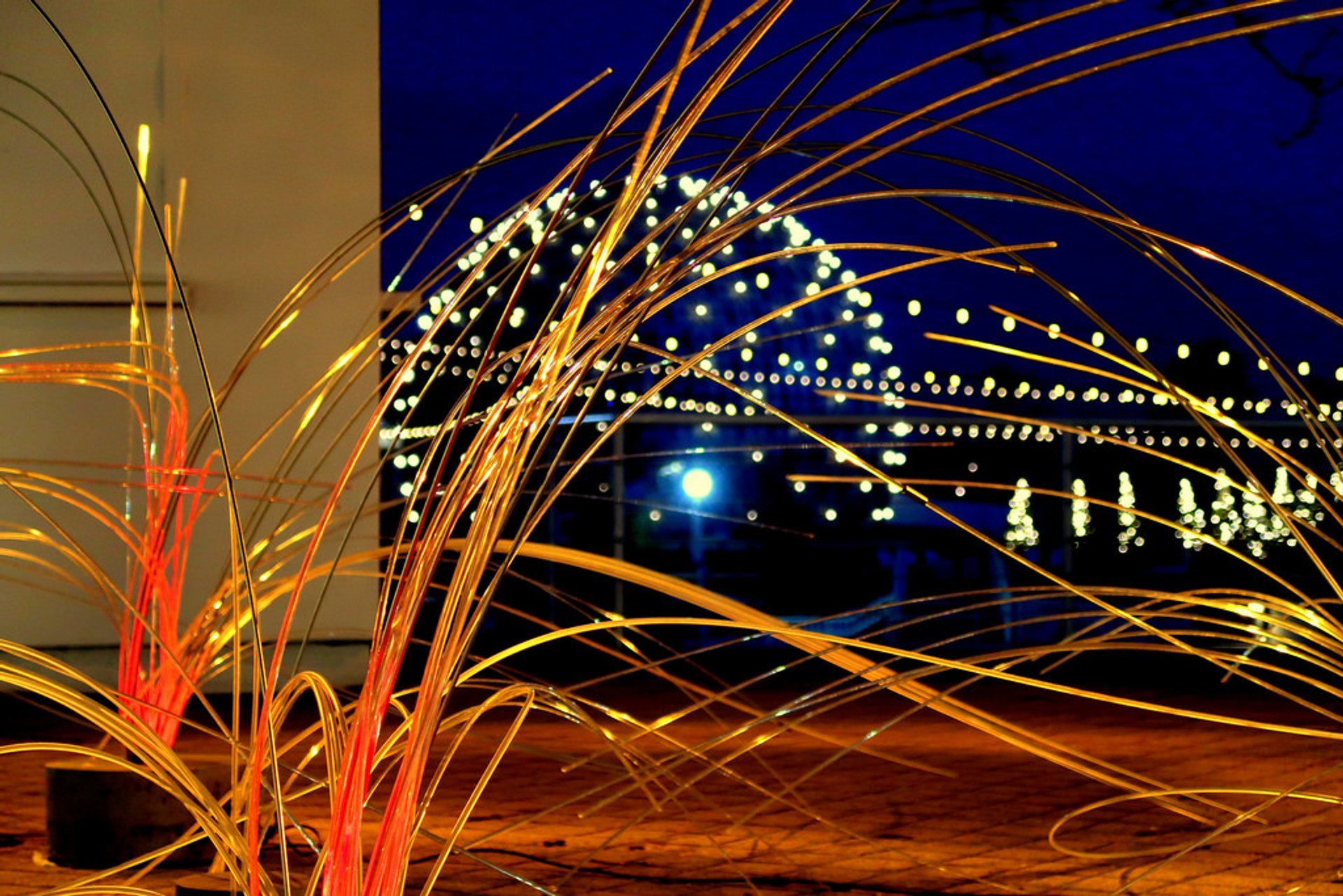 Admission to the Winter at Ontario Place is free. The park is open from sunrise to midnight.
Winter at Ontario Place Featured in