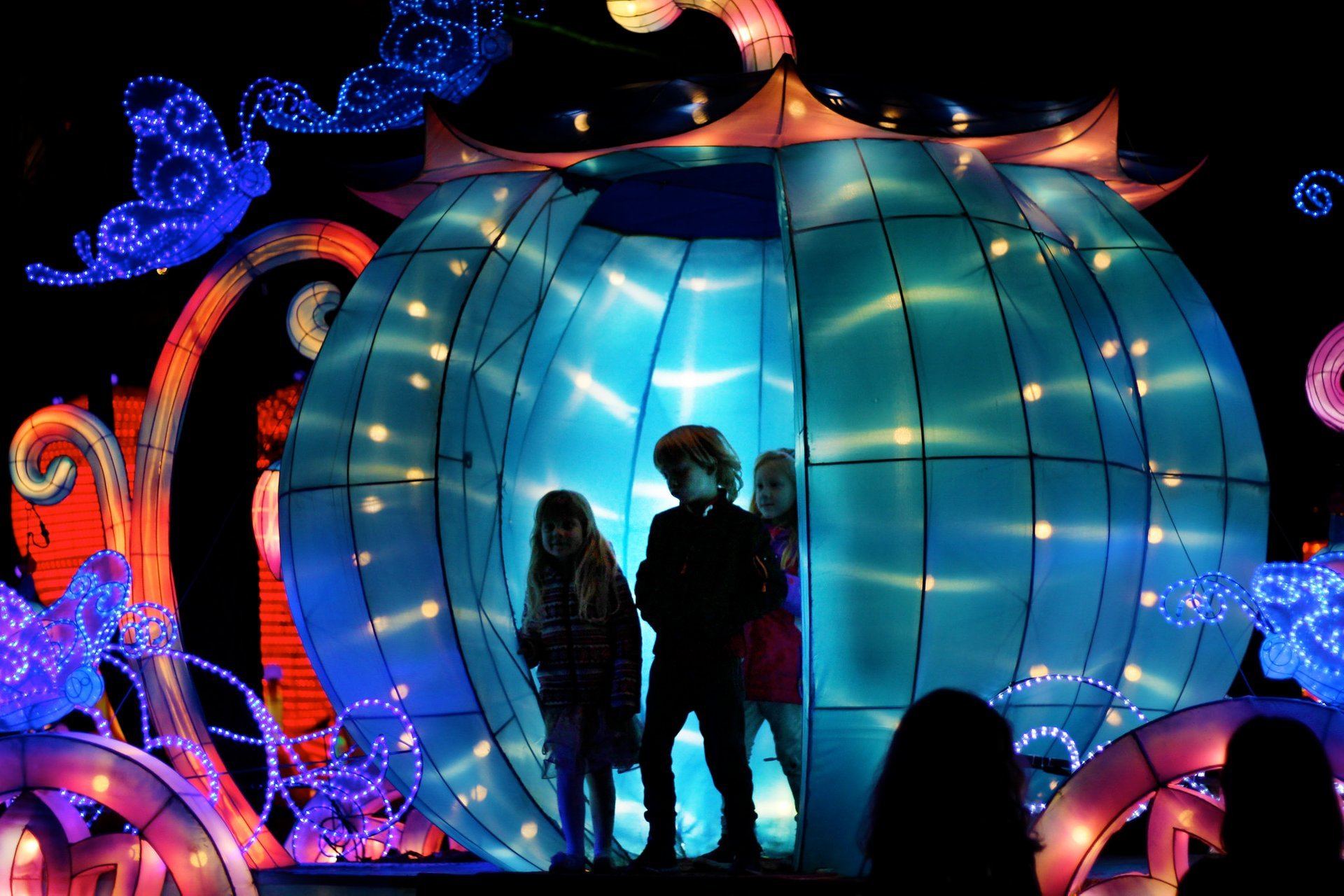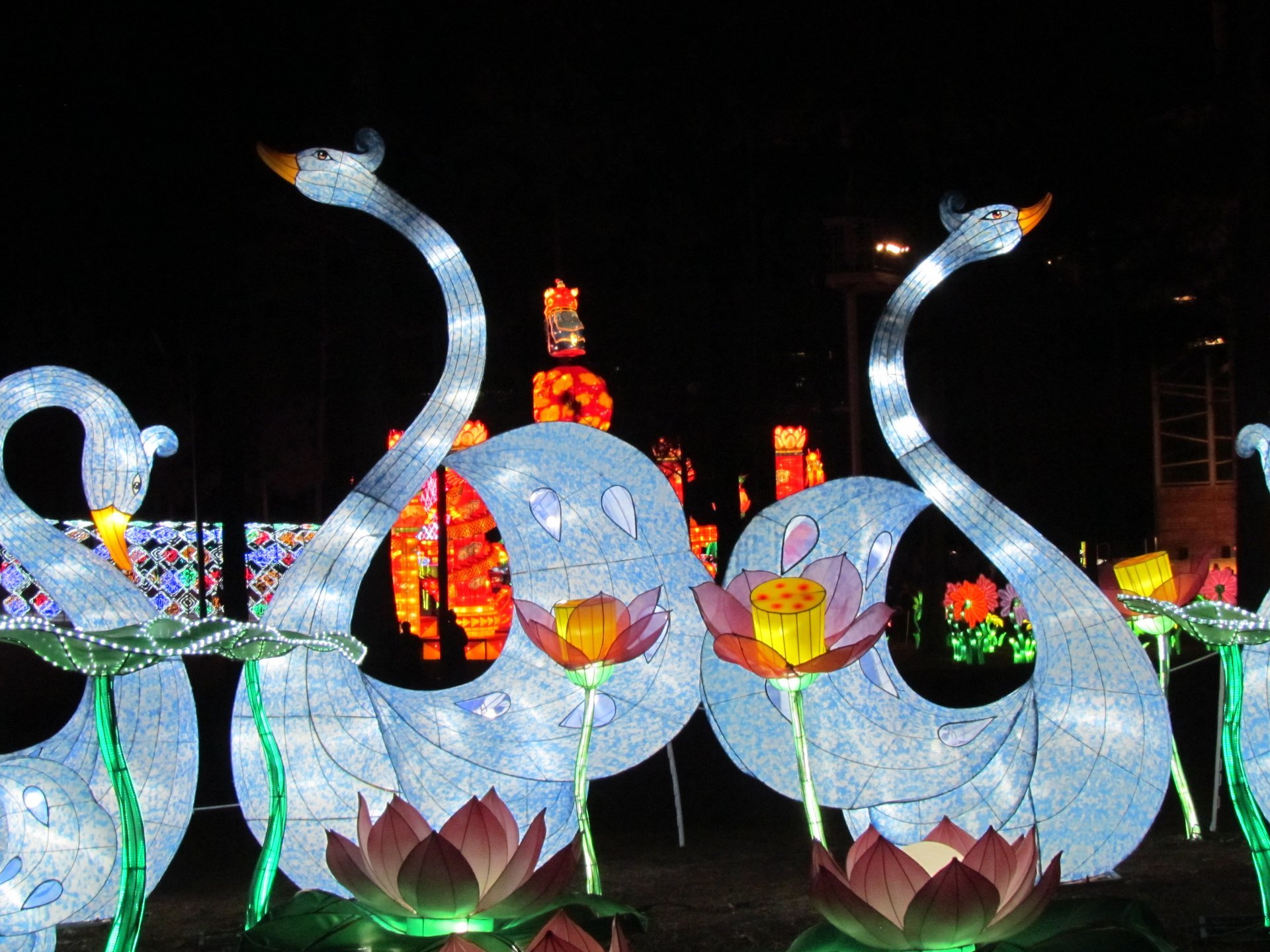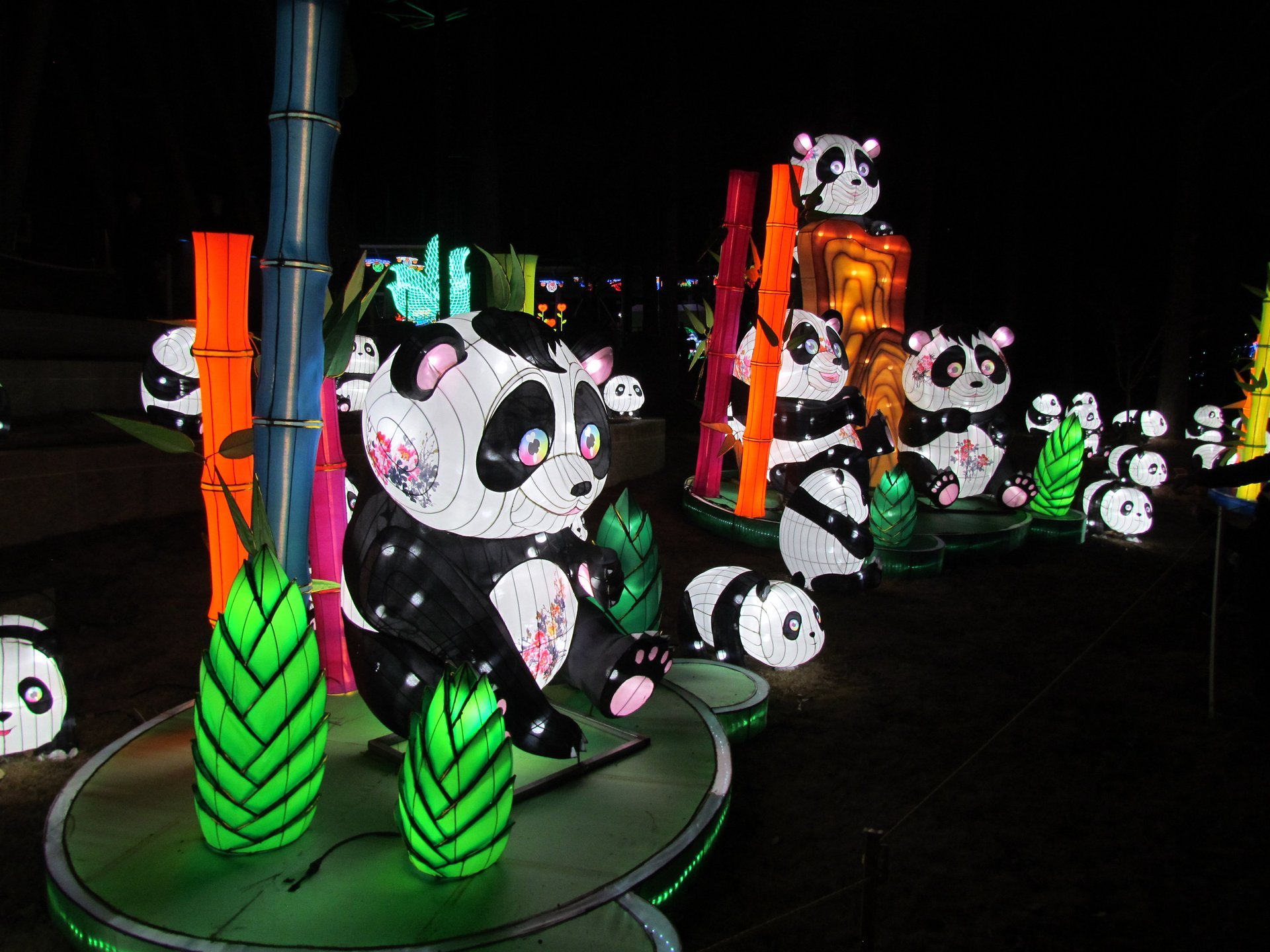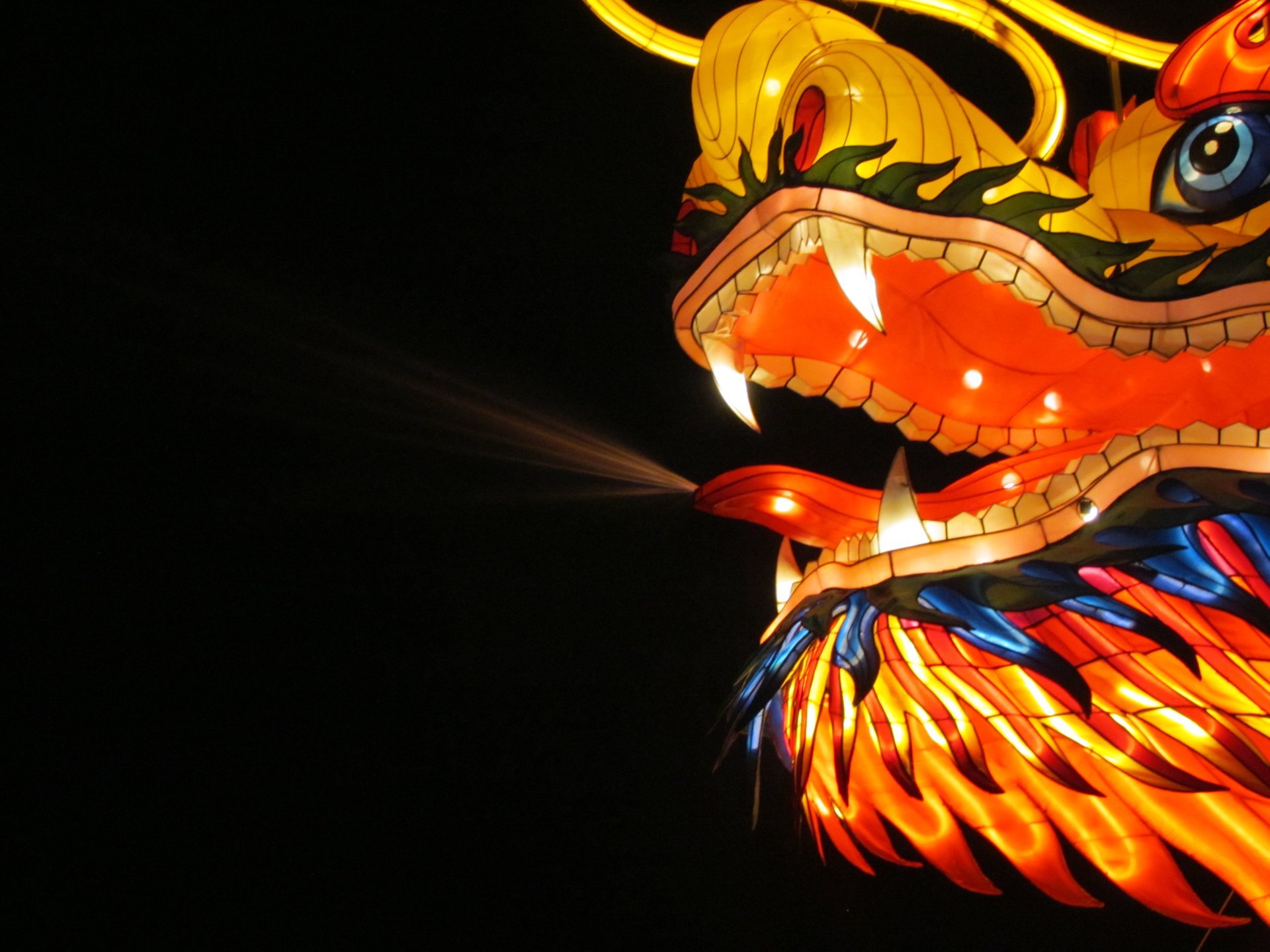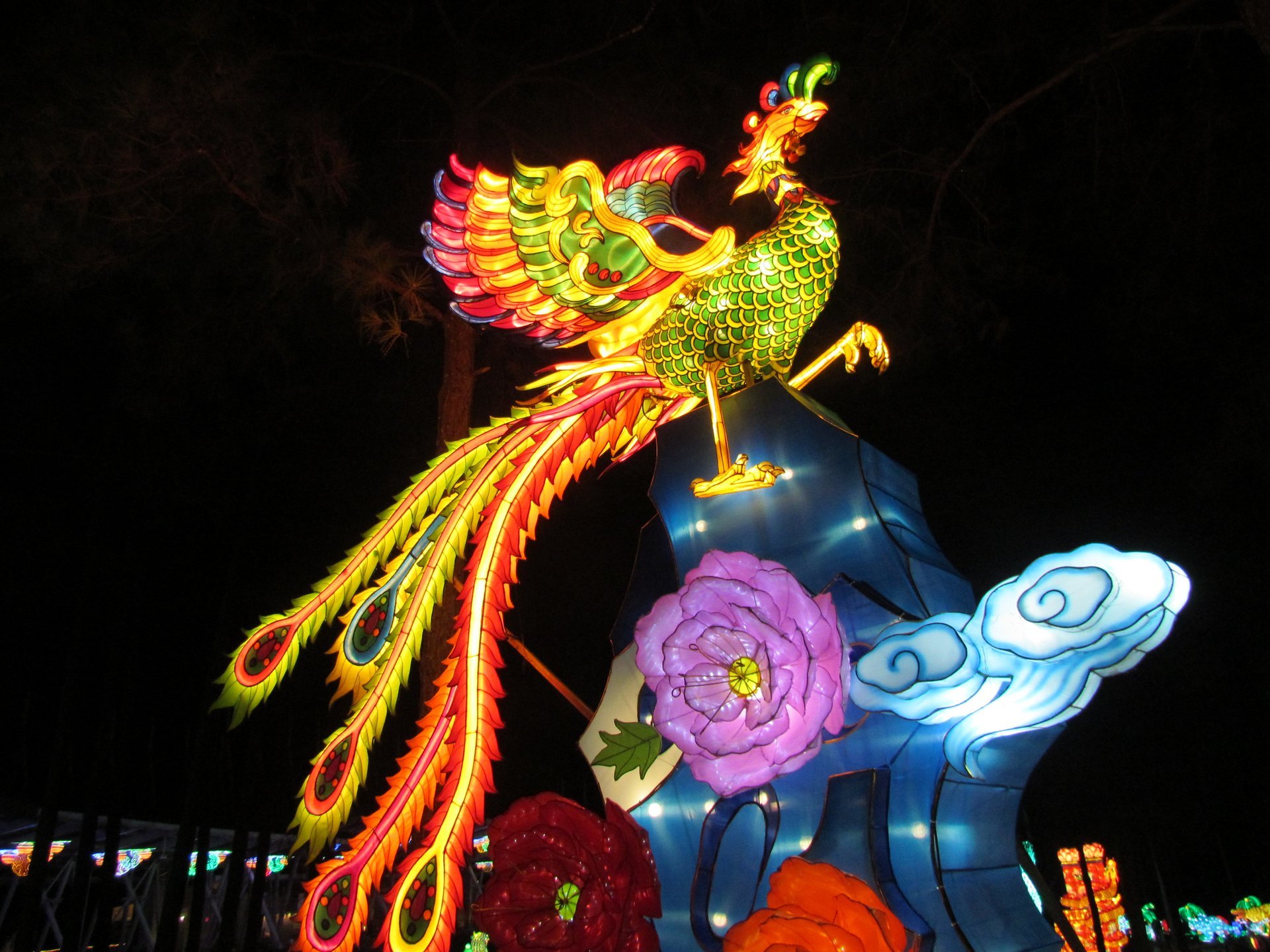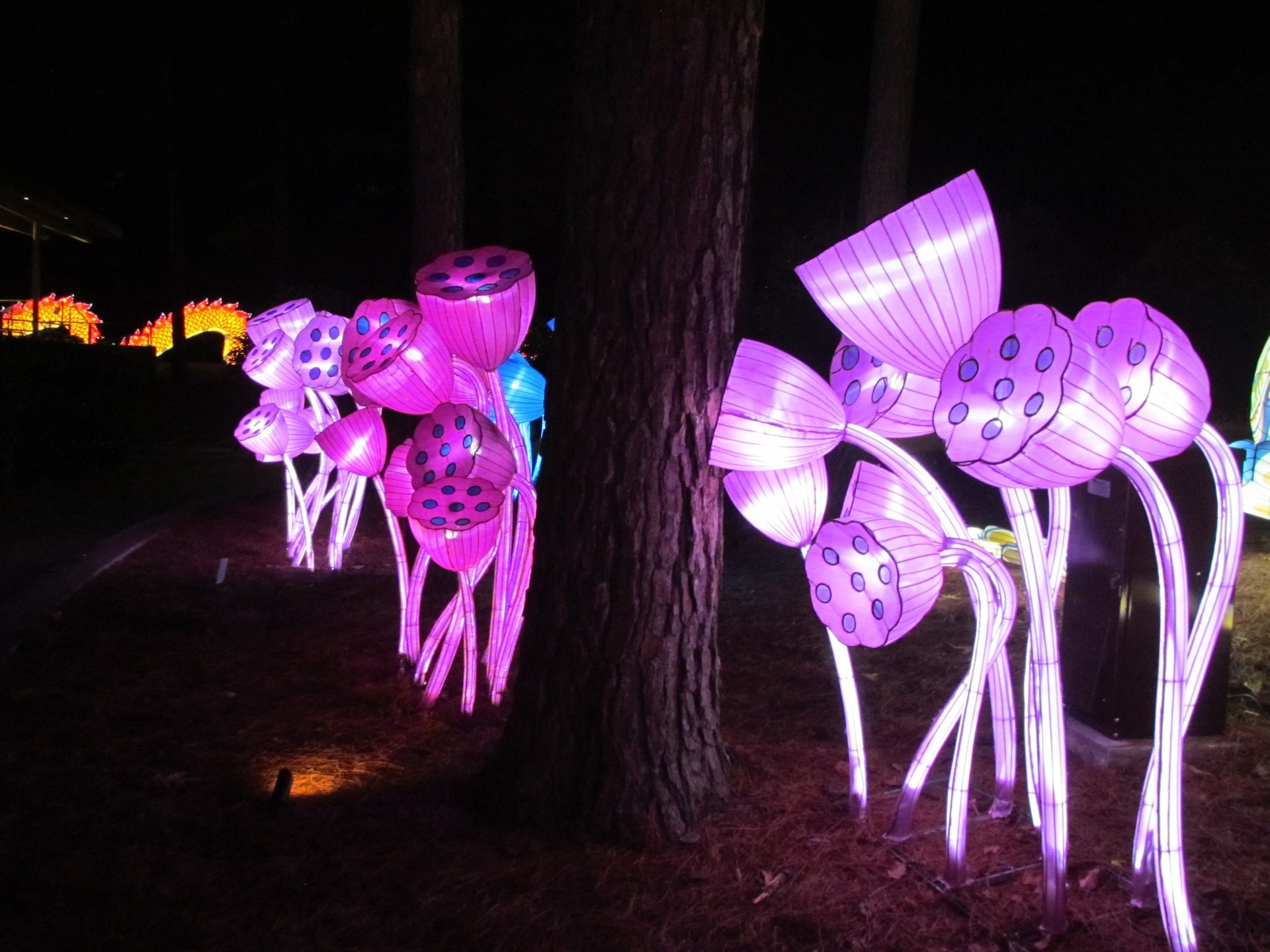 See accommodations nearby
Every holiday season, Koka Booth Amphitheatre in Cary, North Carolina, transforms into a magical space full of amazing characters thanks to the North Carolina Chinese Lantern Festival. It includes more than 20 displays, each one of them is a work of art. They are comprised of hundreds of parts and thousands of LEDs. Light displays and lanterns illuminate dark winter nights and instantly get people into the holiday spirit.
The major highlight of the festival is the giant lantern on Symphony Lake. Also, there are many surprises for visitors including cultural performances, artisan craft fairs and special events like Chinese drumming, juggling, face-changing, acrobats, martial arts, and much more.
Check out the magnificent dragon that is 60-m (200-ft) in length and 21-ft (6.6-m) in height. It is one of the most popular and most photographed creations at the festival. Koka Booth, The Amphitheatre is located on Regency Parkway in southern Cary, just off US 1/US 64 via the Tryon Road exit.
Make sure to try a delicious hot winter beverage from the Chinese Lantern Festival cafe or try Asian favourites like a crispy spring roll or Wonton shrimp. Beer and wines are also available by the glass.
Find hotels and airbnbs near NC Chinese Lantern Festival (Map)