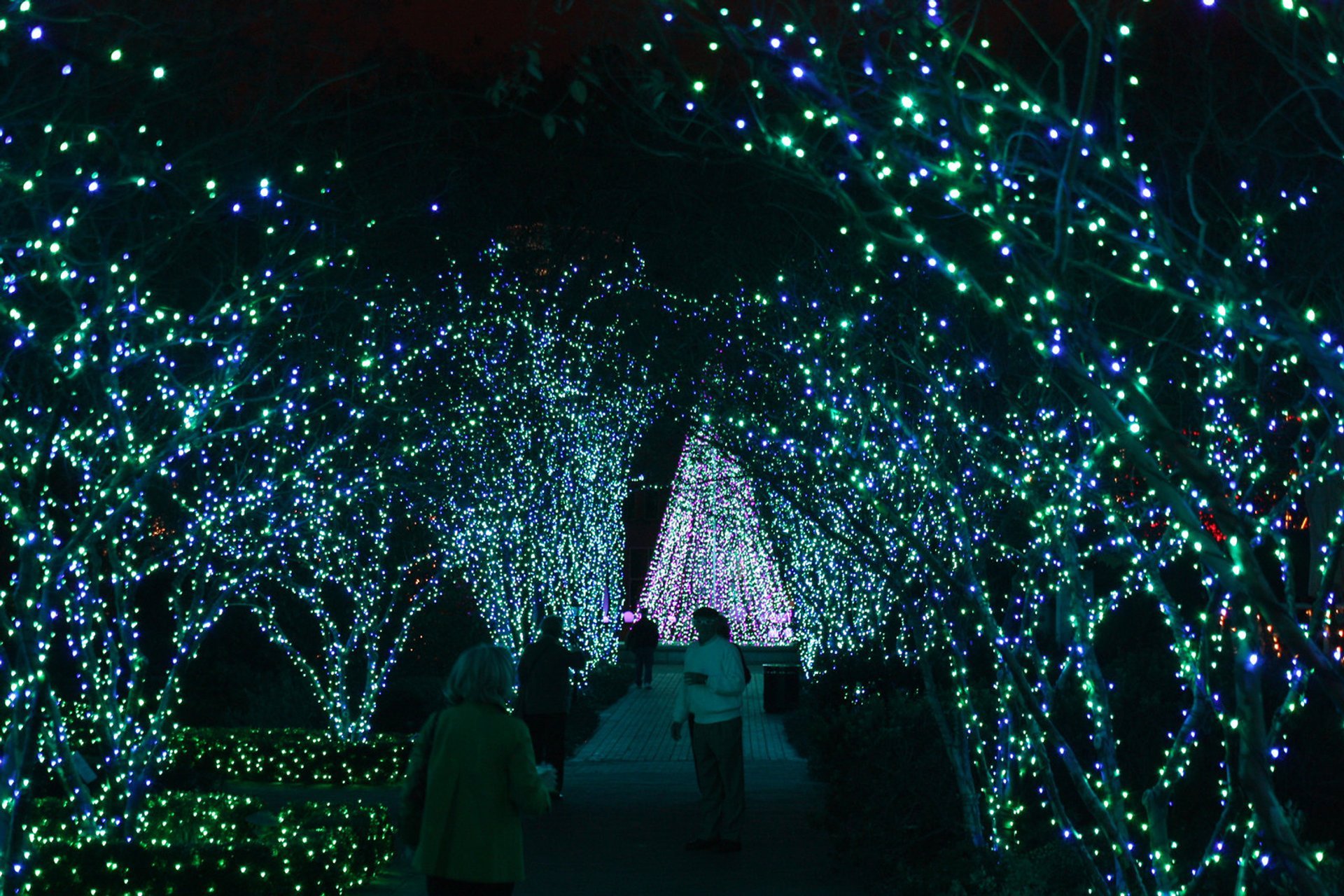 Show accomodations nearby
Georgia may not offer you much snow for Christmas, but you can sure compensate it with spectacular holiday light displays that illuminate the skies in many cities and towns. Starting from the famous Centennial Olympic Park, light displays in greater Atlanta area are just amazing. Add here some Southern winter comfort foods, and you'll get a recipe for a perfect Christmas.
Centennial Olympic Park: International Winter Wonderland (November 22, 2019–January 5, 2020)
Famous Centennial Olympic Park in Atlanta glows with thousands of lights creating a festive atmosphere in the city. The 21-acre park, which hosted the 1996 summer Olympics, features ice skating and cheerful atmosphere of the winter holidays. International Winter Wonderland takes over the park with the Chinese Lantern Festival from late November to early January and the Atlanta Christkindl Market until Christmas Eve to cheer locals and visitors. The traditional German Christkindl Market offers authentic holiday food and beverages. There is also a great variety of gifts, performances, snow shows and other free daily entertainment. Centennial Olympic Park is the epicentre of winter extravaganza in Atlanta.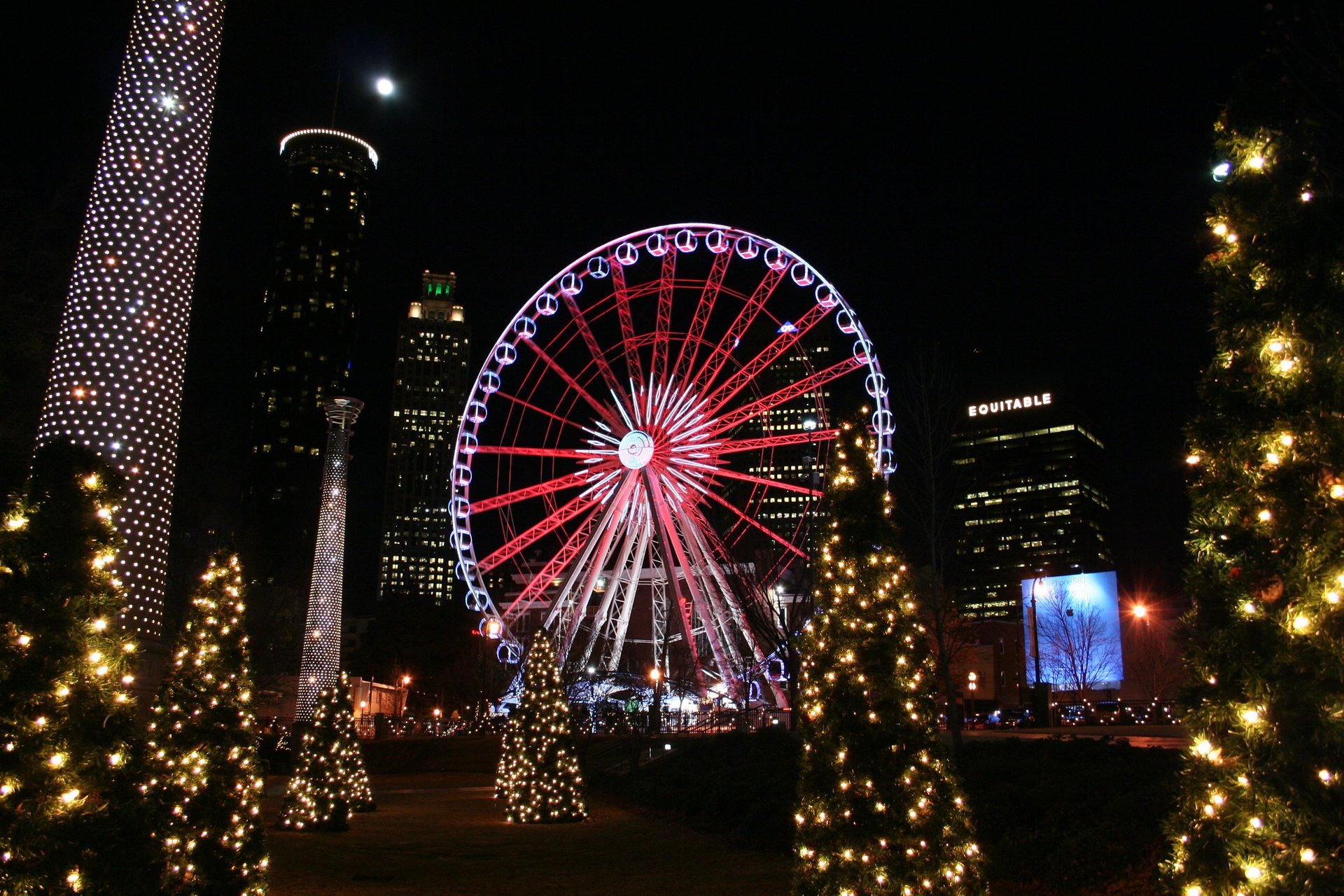 Garden Lights, Holiday Nights at Atlanta Botanical Gardens (November 16, 2019– January 11, 2020)
One of Atlanta's favorite Christmas attractions—Garden Lights, Holiday Nights—runs from mid-November through early January every year. Its major highlight is Nature's Wonders, the unique curtain of synchronized light and sound. Other impressive displays that will leave you in awe are the Walk of Flames, the Ice Goddess, Tunnel of Light, and Orchestral Orbs. Make sure to drop by the Skylights Lounge in the Skyline Garden and check out decorated larger-than-life plant giants glowing with countless colorful lights. Visitors can entertain themselves roasting some s'mores by the open fire and sipping warm drinks. Garden Lights, Holiday Nights at the Atlanta Botanical Garden is spanning 30 acres and offers entertainment for all ages.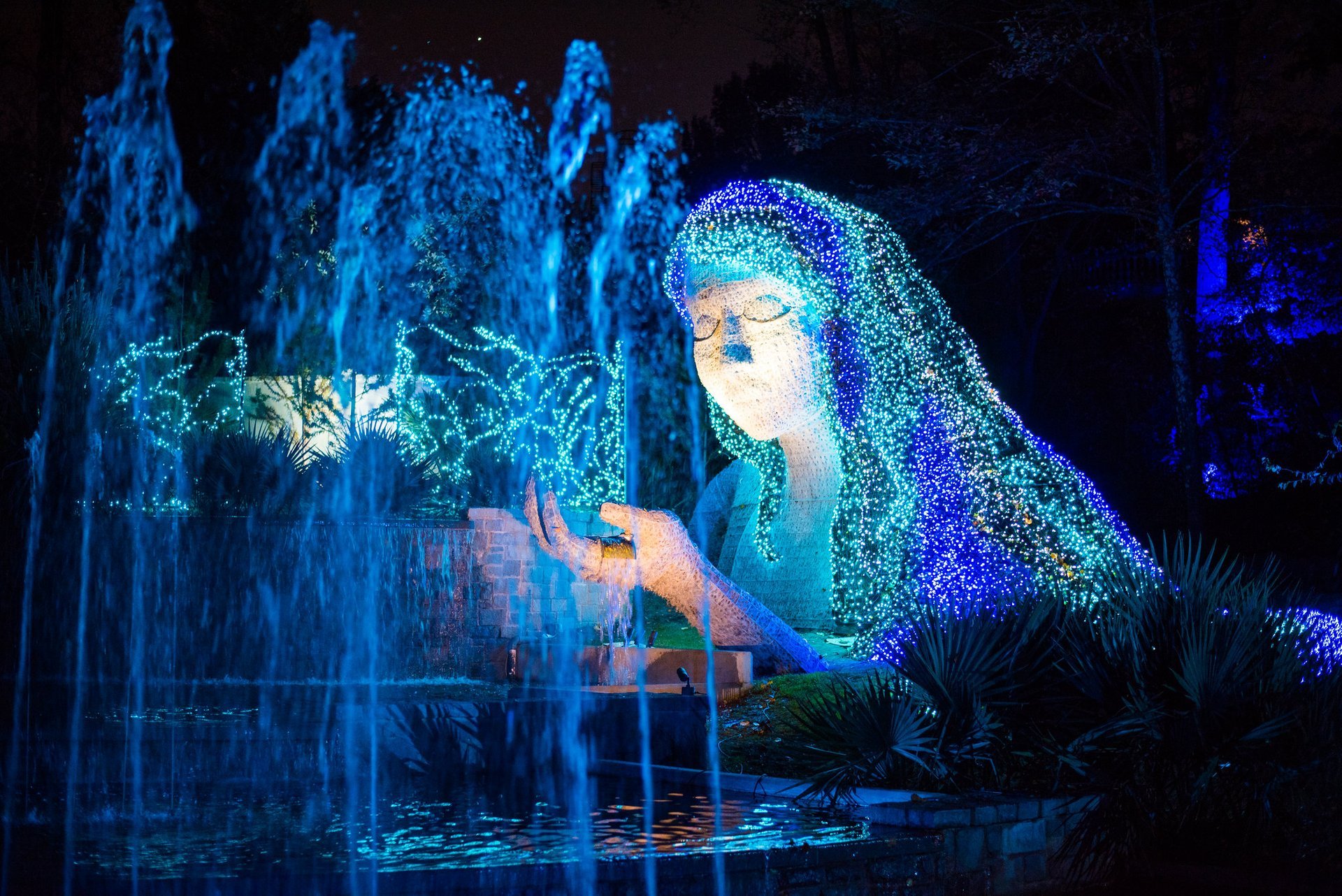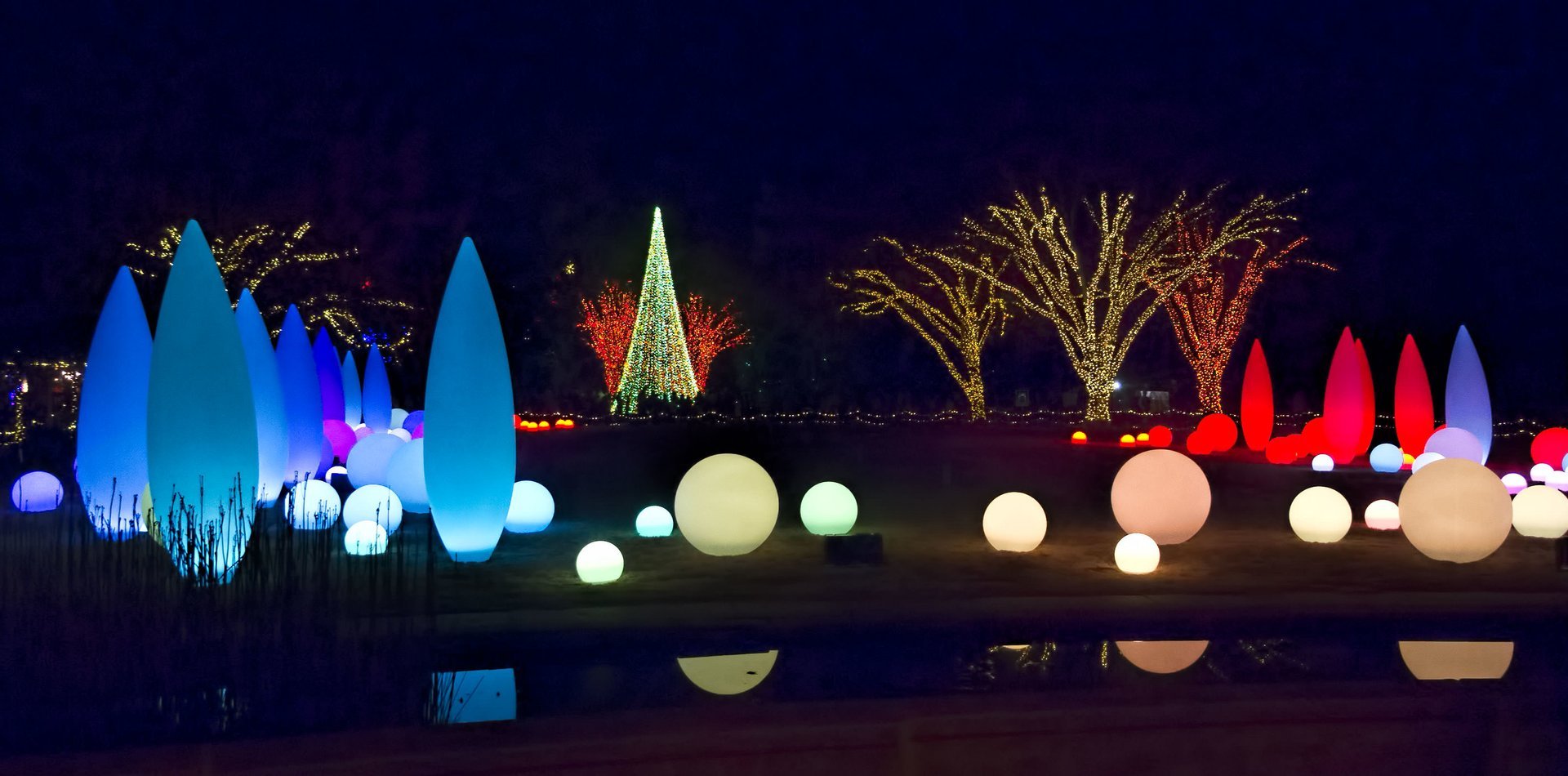 Stone Mountain Christmas at Stone Mountain Park (November 16, 2019–January 5, 2020)
Stone Mountain, which hosted some of the 1996 summer Olympics events, creates the best holiday magic at its scenic Christmas village. Visitors can enjoy the cheerful glow of over two million colorful lights, sip a hot beverage, listen to festive tunes while meeting their favorite holiday characters. Enjoy major attractions like Summit Skyride, Scenic Railroad, watch spectacular shows, meet Santa, Rudolph the Red-Nosed Reindeer, Bumble and Clarice. Kids will enjoy the Snow Angel Christmas Parade and A Wish For Snow, telling a fascinating story of Angelina. Stop by the nightly Enchanted Tree Lighting Ceremony and watch the Snowfall Celebration Finale.
Holiday in the Park at Six Flags Over Georgia (November 24, 2019–January 5, 2020)
You can also spend the most wonderful time of year at Six Flags Over Georgia. Marvel its annual festival Holiday in the Park with more than one million LED lights. See dozens of Christmas trees and enjoy the magical atmosphere of a winter wonderland. Visitors of all ages can view several performances and shows, try tasty culinary treats and meet with Santa Claus. The park's most popular rides like Goliath, the historic Riverview Carousel, and the Pandemonium will cheer your spirit. Main Street Christmas will put anyone into holiday mood thanks to a beautiful canopy with 100,000 lights, snow machines and the main Christmas tree in front of the gates.
Show accomodations nearby
Lights of Life, Life University (November 28–December 31, 2019)
Georgia's leading chiropractic and wellness university sparkles with thousands of lights every night from Thanksgiving to New Year's Eve. The holiday display called "Lights of Life" at Life University illuminates the area with over a million LEDs spanning across one mile. These amazing displays feature different religious symbols—a menorah, Christmas trees, nativity scenes, and others. There are also stationary and animated light displays and a 20-m (65-ft) tall Santa, the biggest Santa in the Southeast United States.
Show accomodations nearby
Show accomodations nearby
A Country Christmas at Pettit Creek Farms (November 28–December 30, 2019)
Pettit Creek Farms is a popular getaway in Cartersville, North Georgia. Every winter it offers a unique country Christmas experience bearing the authentic charm of a Southern Family Christmas. Kids will enjoy taking pictures with Santa and his reindeer, but there are also many things for the adults. You can take a hayride through more than a mile of beautiful Christmas lights, sip a hot beverage next to patio heaters and campfires, see a live nativity scene and visit a petting zoo. Also, select a perfect fresh-cut tree to get home with you.
Show accomodations nearby
Show accomodations nearby
Callaway Gardens Fantasy in Lights (November 15, 2019–January 4, 2020)
Callaway Gardens in Pine Mountain, Georgia, is a perfect winter destination to treat your family to a fun-filled holiday experience. The main attraction of Christmas at Callaway is the Fantasy in Lights, listed in Top 10 Light Displays in the world by National Geographic. Christmas Village is an enchanting place with holiday characters up close, delicious foods or warm cups of cocoa. Explore 2,500 acres of the park's stunning landscape and stroll through the enchanted dazzling Christmas forest.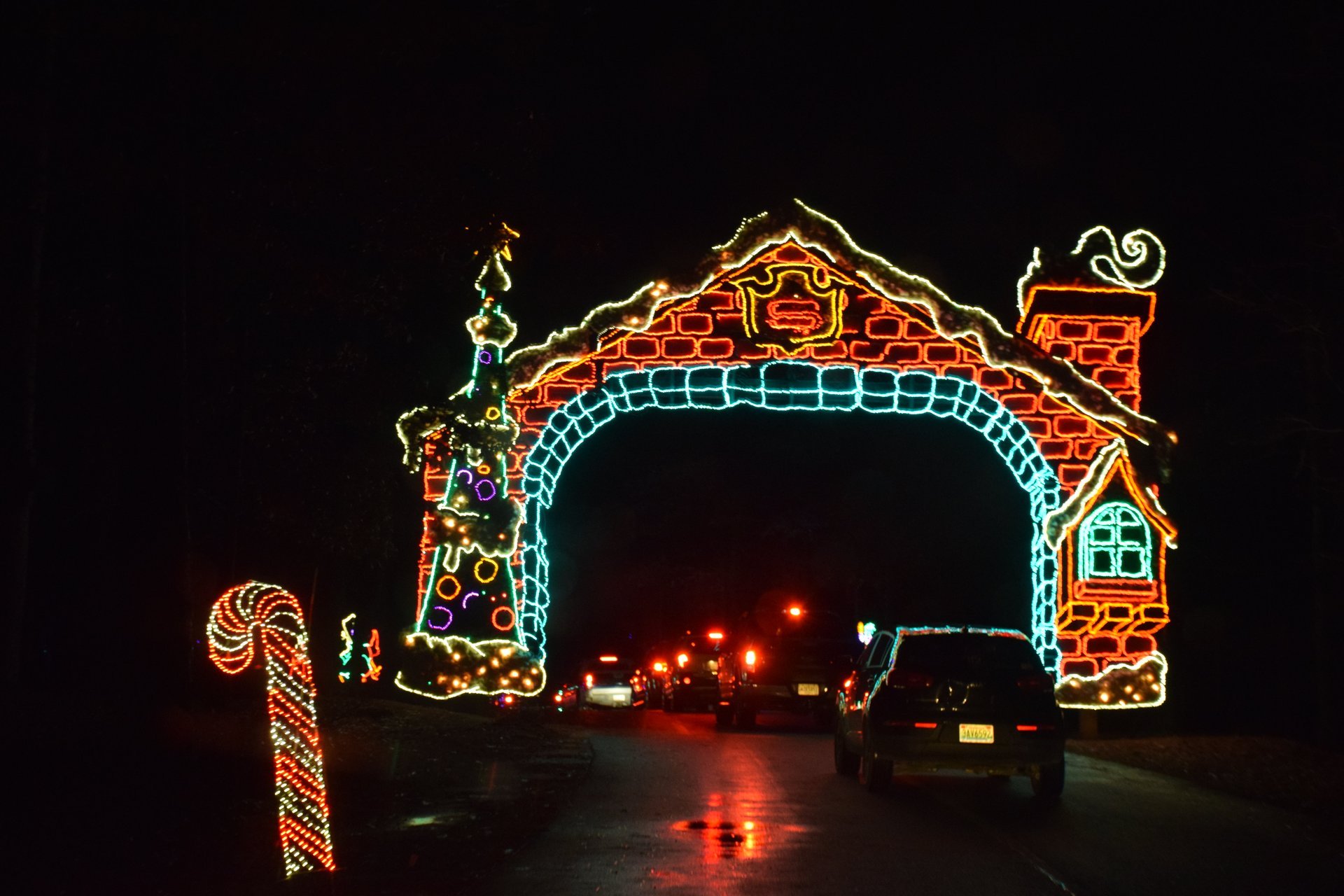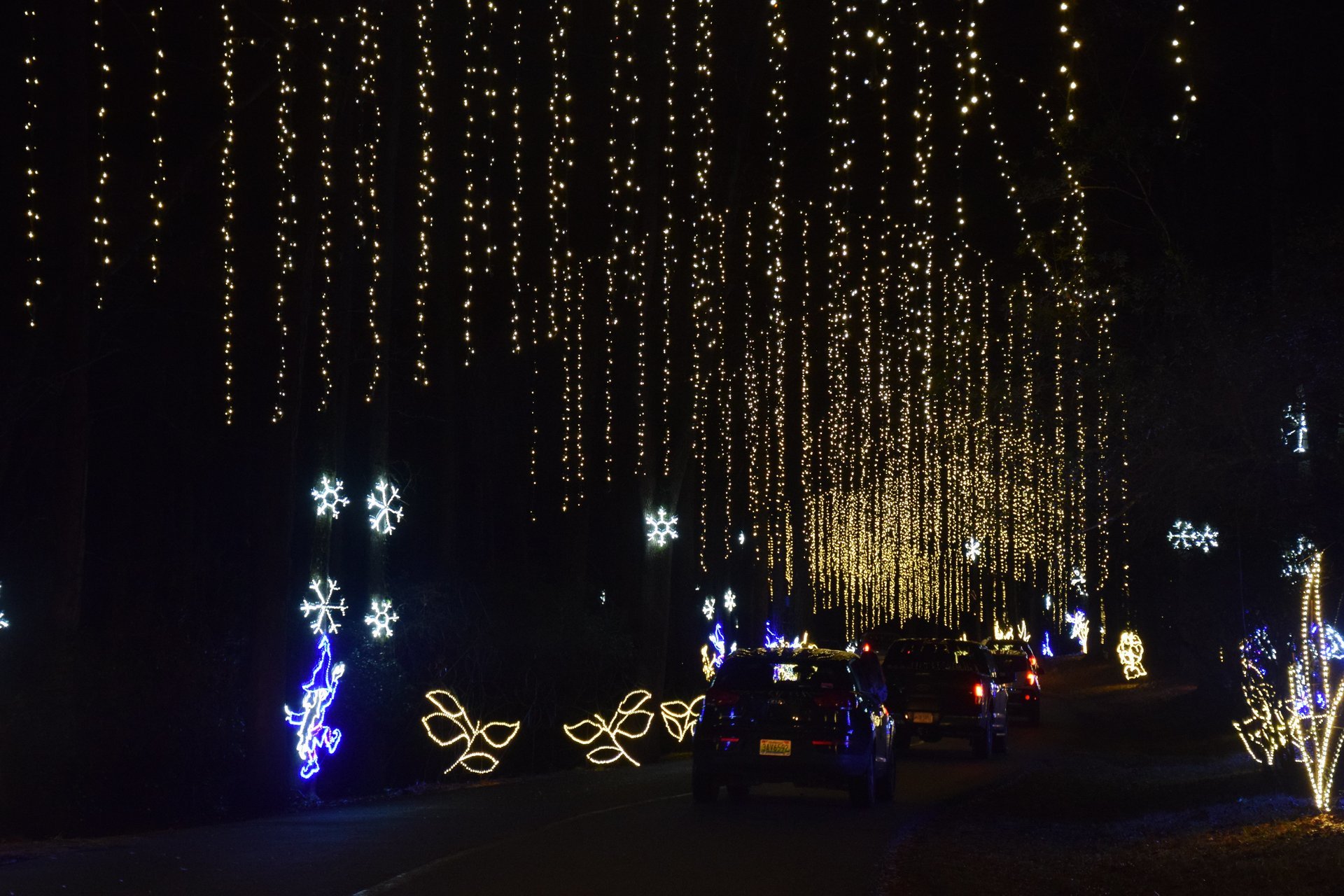 Magical Nights of Lights: Margaritaville at Lanier Islands (November 22, 2019–January 5, 2020)
If you miss real winter and snow, head to Margaritaville at Lanier Islands, providing one of the best snow experiences in the Southeast. Winter festivities, activities and a dazzling Magical Nights of Lights festival begin from late November. License to Chill Snow Island offers a fun activity for everyone! Enjoy carnival rides and making s'mores by the open fire while strolling through hundreds of impressive light displays spread throughout an 11-km (7-mi) drive. Complete your day with a visit to Santa Residence for a full Margaritaville holiday experience.
Show accomodations nearby
Rock City Enchanted Garden of Lights (November 22, 2019–January 4, 2020)
One of Chattanooga's best Christmas attractions, Rock City Garden of Lights is a true winter wonderland that will warm your heart and boost your holiday spirit. An award-winning holiday lighting extravaganza, live music, gingerbread and hot cocoa, and tons of magical decorations contribute to the festive atmosphere. Experience all of the holiday realms at Rock City—The Magic Forest, Arctic Kingdom, North Pole Village, and Yule Town. Visit Santa in the North Pole Village or join Mrs Claus for cookie decorating in the North Pole Lodge. At 6 p.m. the magic unfolds, and Santa arrives on his sleigh, while Inara the Ice Queen gets into the Arctic Kingdom!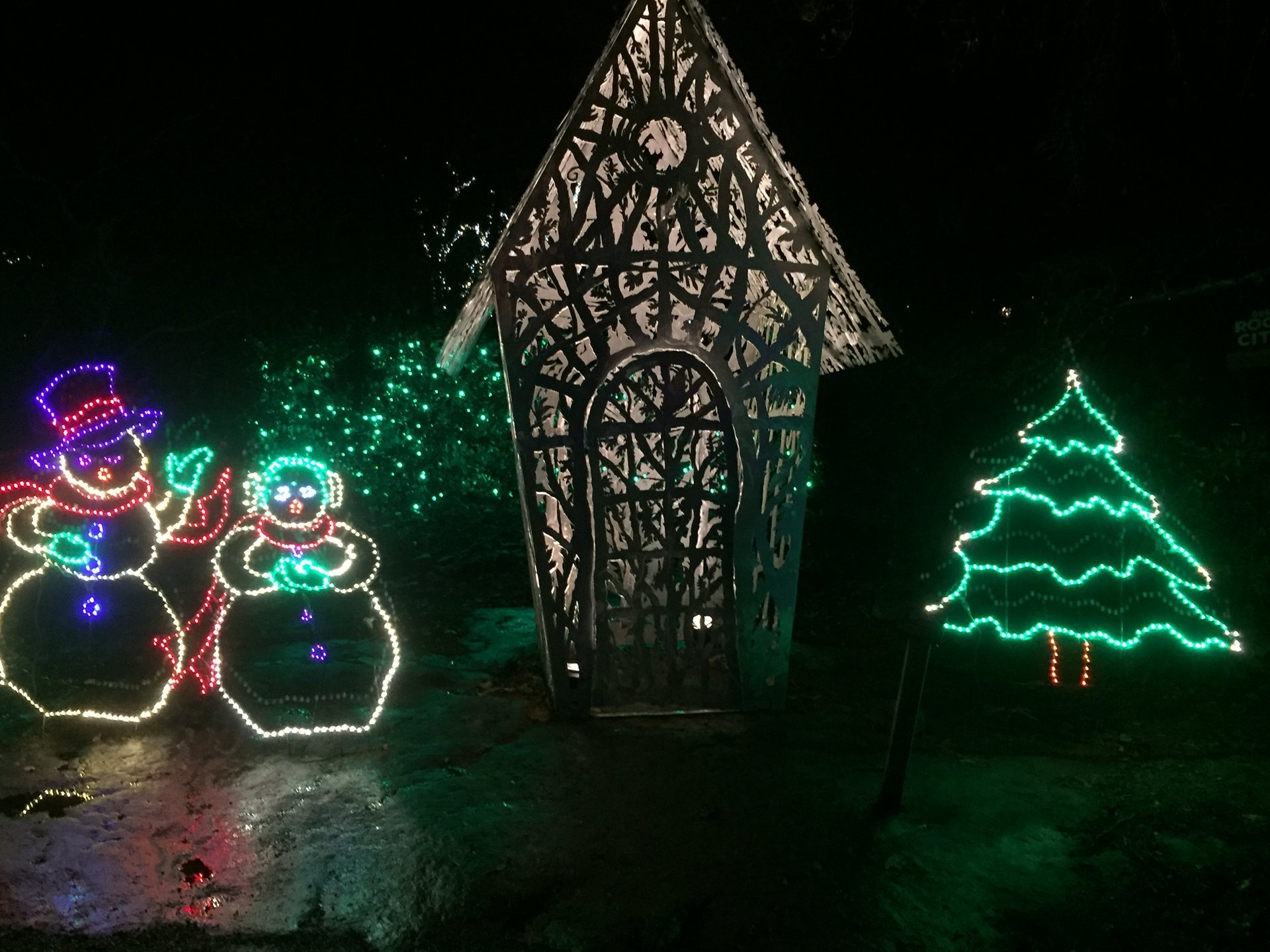 Find hotels and airbnbs near Christmas Lights (Map)
Christmas Lights Featured in