0
Show accomodations nearby
New York is famous for its holiday light displays in Manhattan, Brooklyn, Bronx and Queens. If you happen to be in the city during the holidays, you can choose from large displays downtown or small and cozy in residential areas.
Winter Village at Bryant Park (Octobe–January, dates TBA)
The Winter Village at Bryant Park is a favourite spot for New-Yorkers and visitors during the holidays. A small Midtown park is transformed into Manhattan with dozens of holiday shops. The Lodge by Urbanspace is where people can take a break from busy city life. The centerpiece of Winter Village is New York City's only free admission ice skating rink which enjoys beautiful illumination after dark.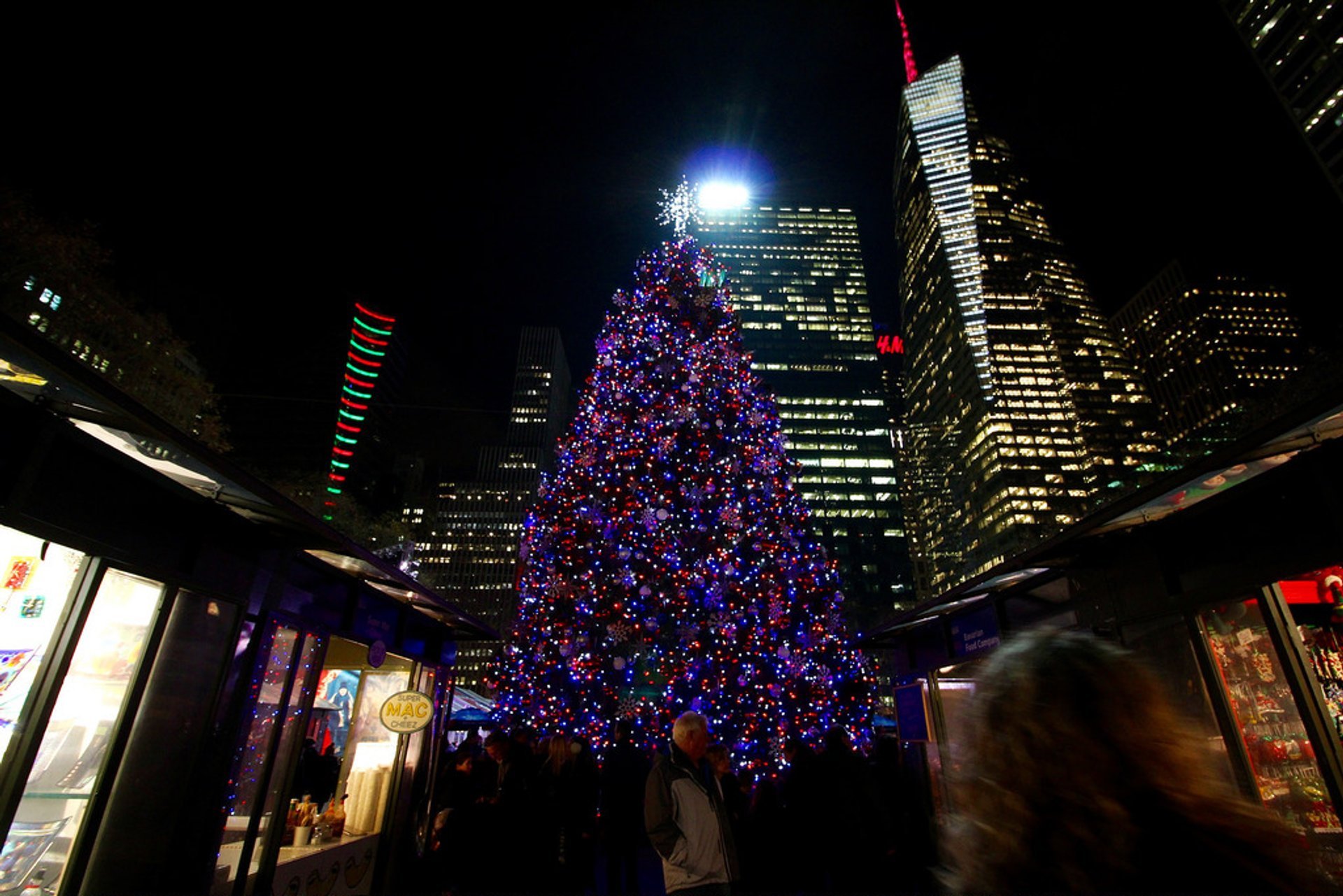 Broadway Under the Stars (November–December, dates TBA)
Another great occasion to kick off the holiday season is the Broadway Under the Stars with a breathtaking light display at Columbus Circle Shopping Mall. Every Monday, the second floor hosts free performances from Broadway's most popular shows. All this happens under the largest specialty crafted colourful display in the world. The exhibit features twelve huge stars hanging from the ceiling of the Great Room. The display and wonderful view of Central Park make it a real urban oasis during the winter months.
Jamaica Estates Christmas Lights (dates TBA)
If you get tired of posh and professionally designed light installations in Manhattan, pay a visit to Brooklyn, Bronx or Queens to see some genuine self-expression. Jamaica Estates in Queens (80th Drive and Chevy Chase Street) is one of the places worth checking out. Anthony Gurino's annual Christmas display taking up an entire block is especially impressive. Visitors can walk through the front yard and take pictures on the backdrop of Christmas trees or illuminated menorahs. This house can be reached by the QM1, QM5, and QM6 buses.
Dyker Heights Christmas Lights (weekend after Thanksgiving–1st weekend in January)
Dyker Heights Christmas Lights in Brooklyn is one of the most popular seasonal attractions in the neighbourhood. The most breathtaking lights can be observed between 11th to 13th Avenues from 83rd to 86th St in Dyker Heights. This area takes Christmas lights to a new level, gathering crowds of visitors from all over the city. Huge inflatable Santas, snowmen, and reindeer decorate almost every house and Christmas carols can be heard from loudspeakers. The area is so popular that some companies organize tours to the best-decorated houses. The best time to see the lights is mid-December.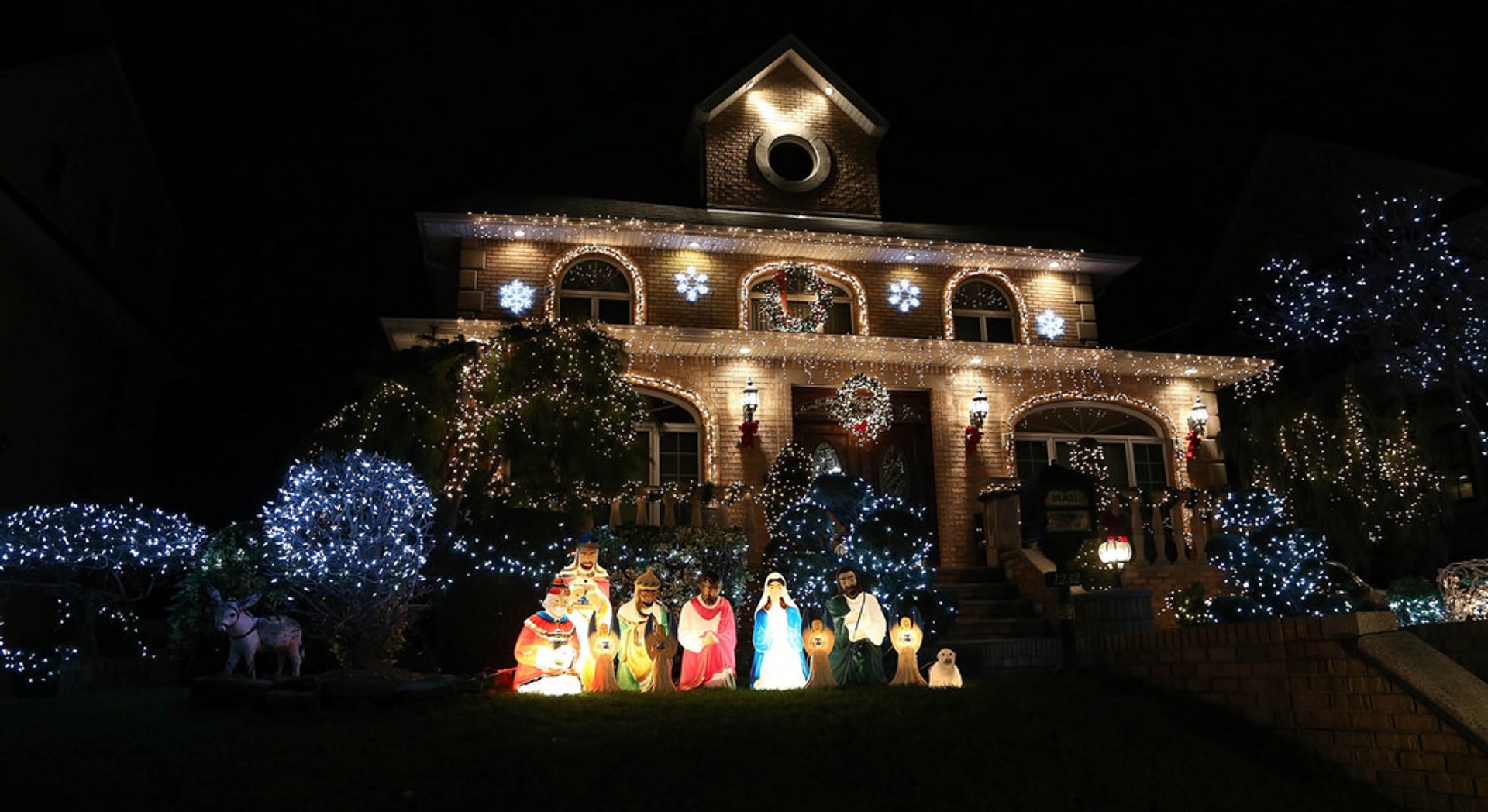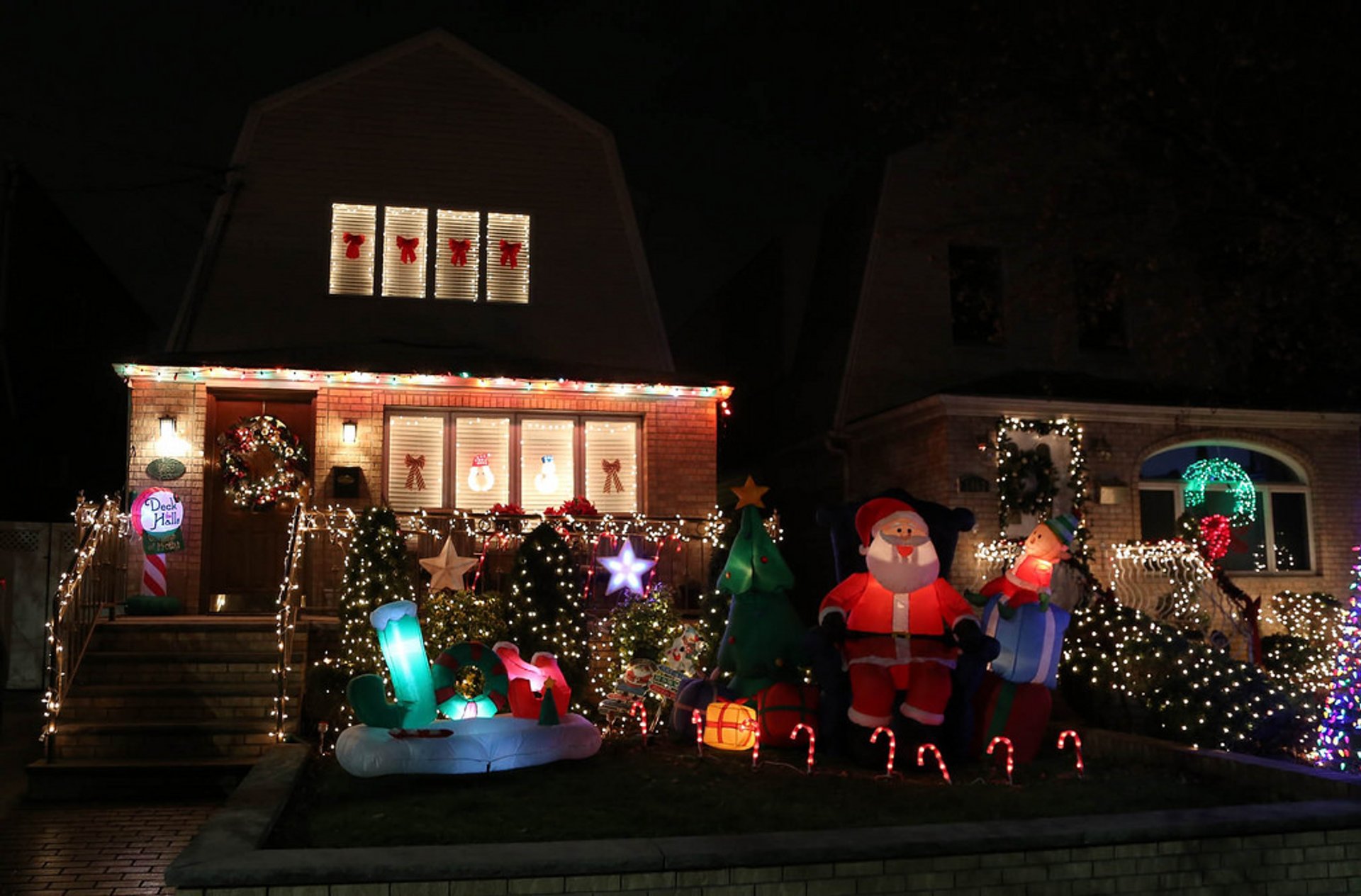 Find hotels and airbnbs near Christmas Lights (Map)
Christmas Lights Featured in