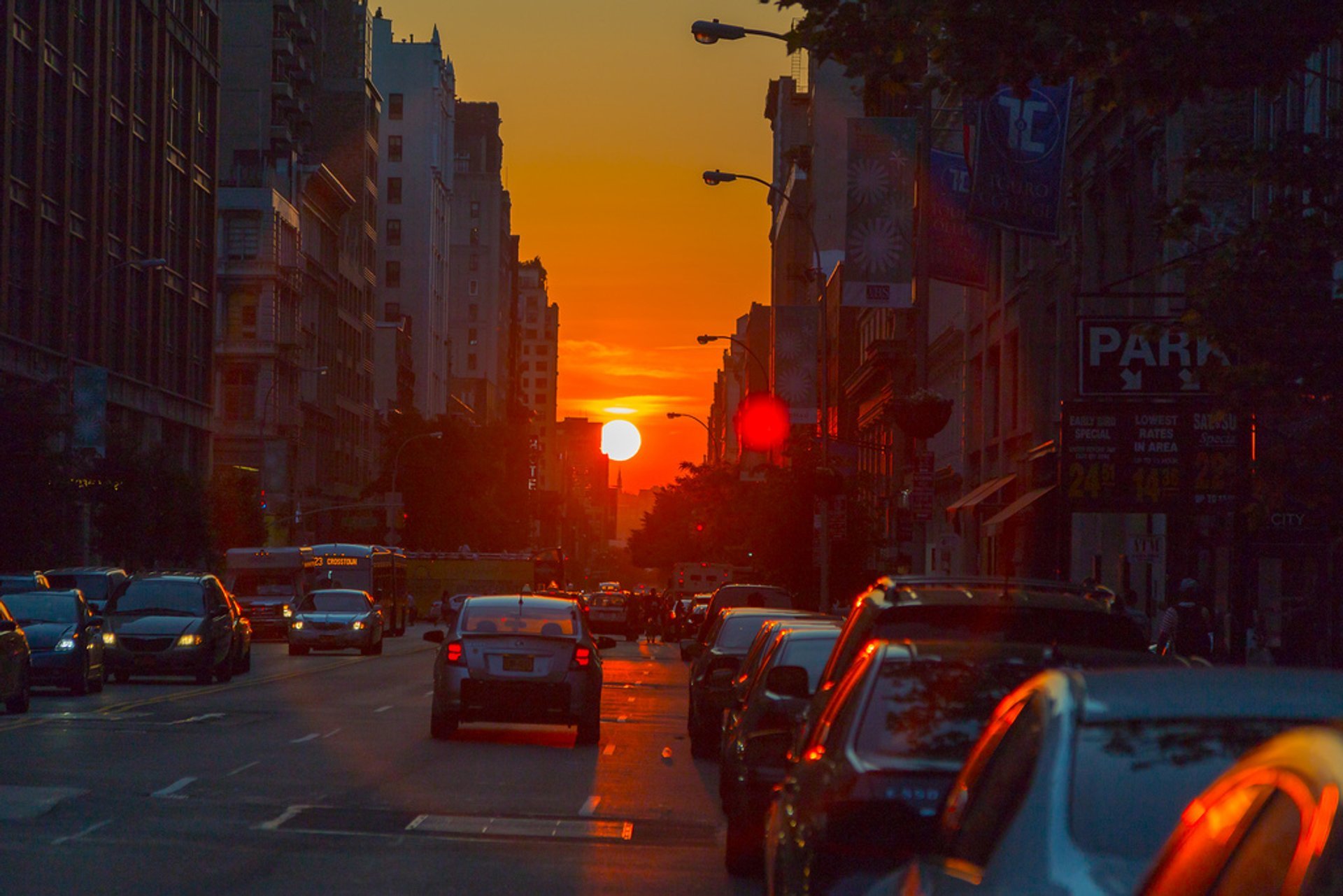 New York is a great place to view the sunset all year round, but there are days when it's especially breathtaking. Manhattanhenge is one of the summer's most memorable and picturesque moments. Hundreds of people gather on the streets to observe this incredibly beautiful event.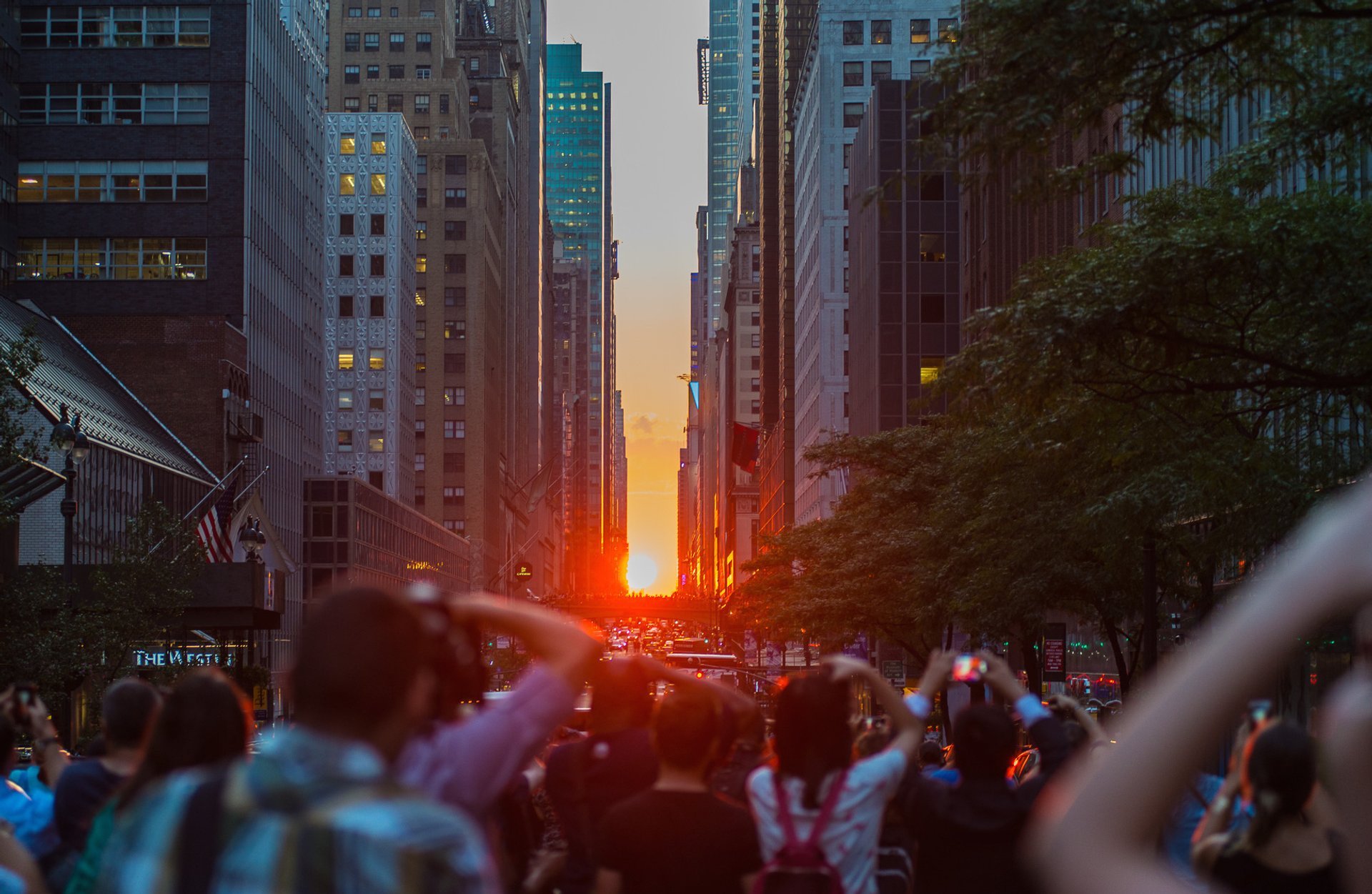 Twice a year the sun aligns with the earth exactly between Manhattan's buildings. Since our planet is spinning, the sun sets at a different angle every day. The rectangular grid of Manhattan allows this phenomenon to happen in late May and mid-July.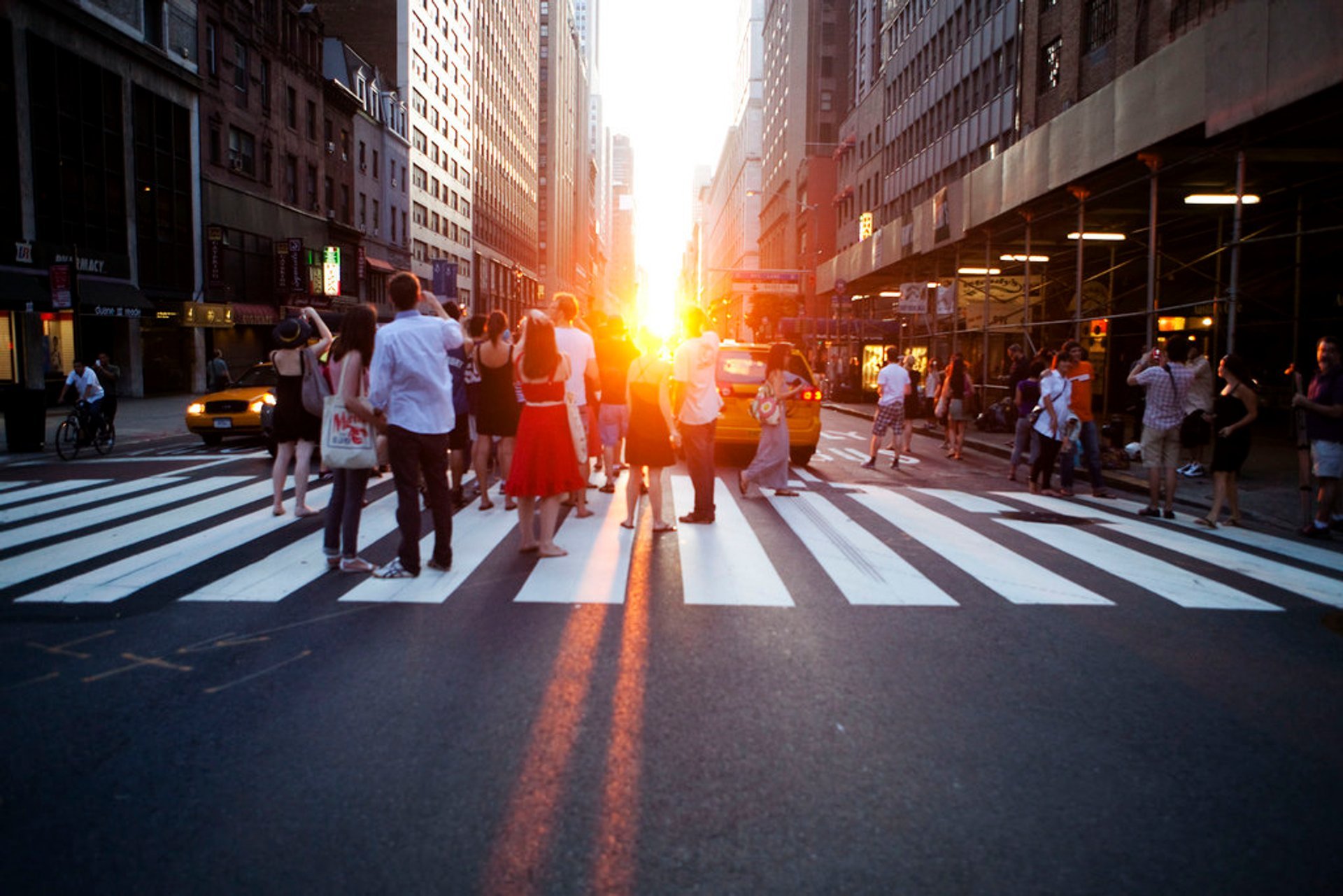 The best spots to witness Manhattanhenge in its full beauty are 14th, 23rd, 34th, 42nd, and 57th Streets. Grab your camera and find a place on the street with a ​nice view!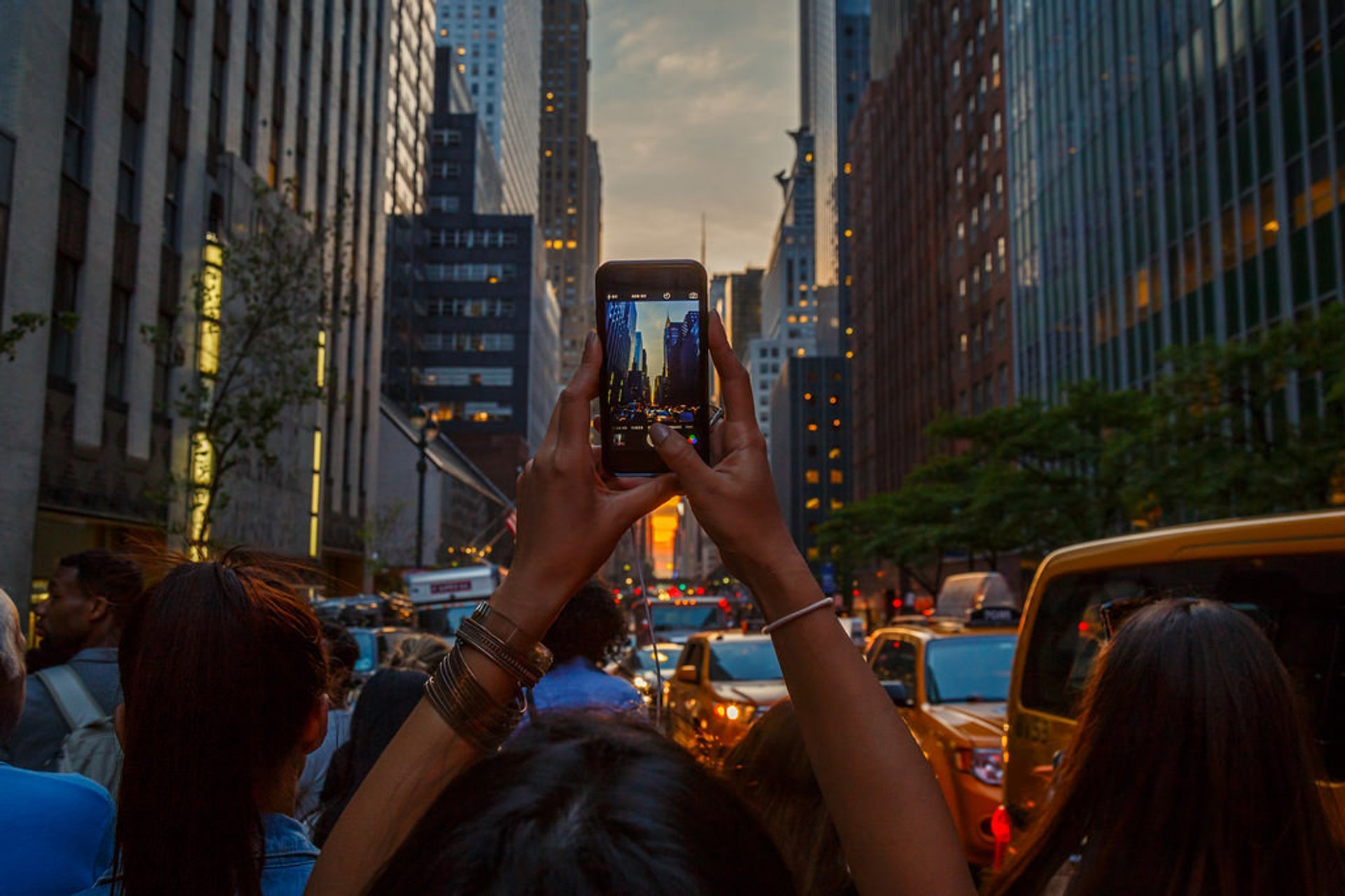 Two other Instagrammable moments occur at sunrise in late November and mid-January. However, the morning Manhattanhenges are less popular since the east of Manhattan is not as flat as the west. The best places to wait for the sun to rise in the middle of the street are 5th Avenue and 41st Street.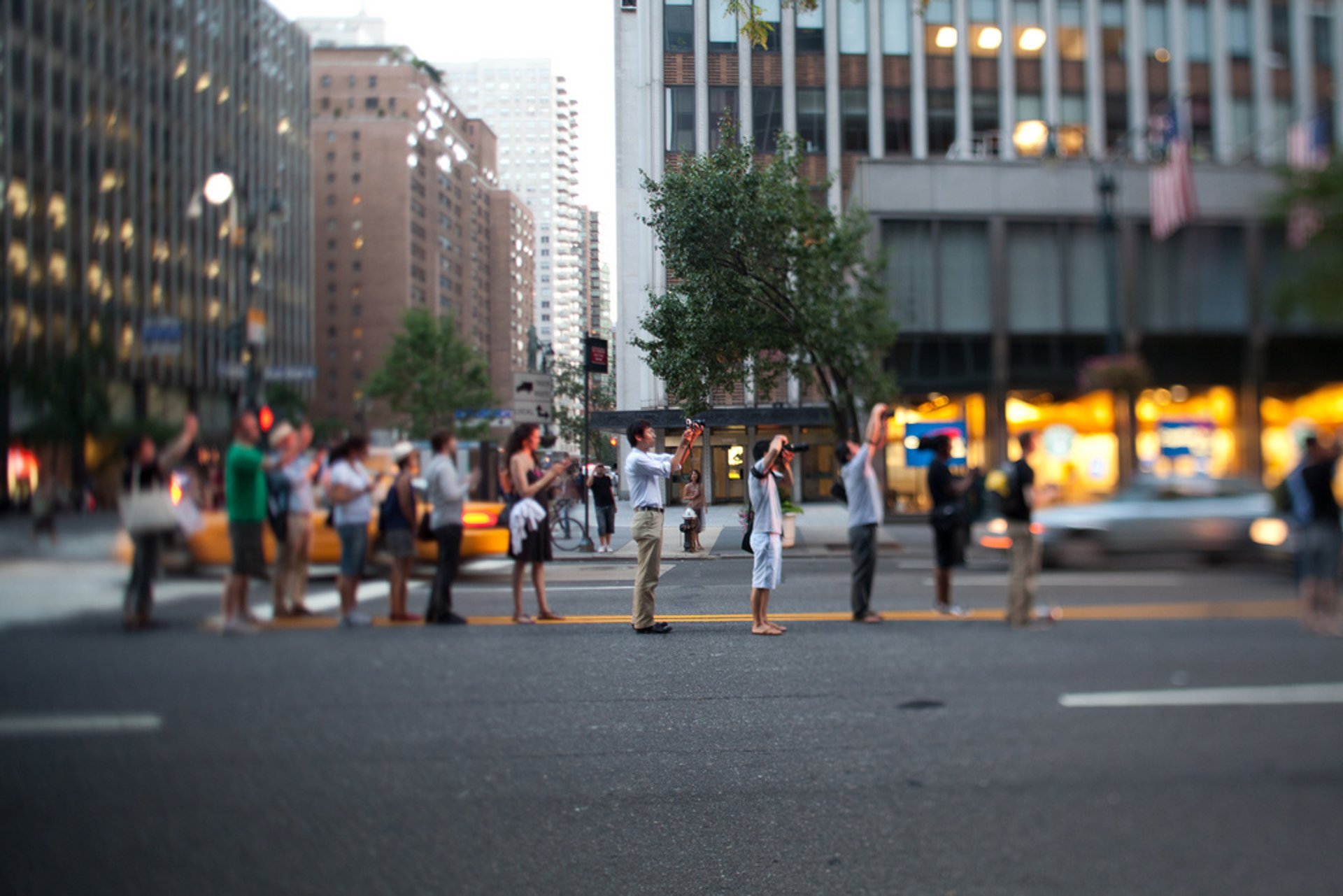 Find hotels and airbnbs near Manhattanhenge (Map)
Manhattanhenge Featured in