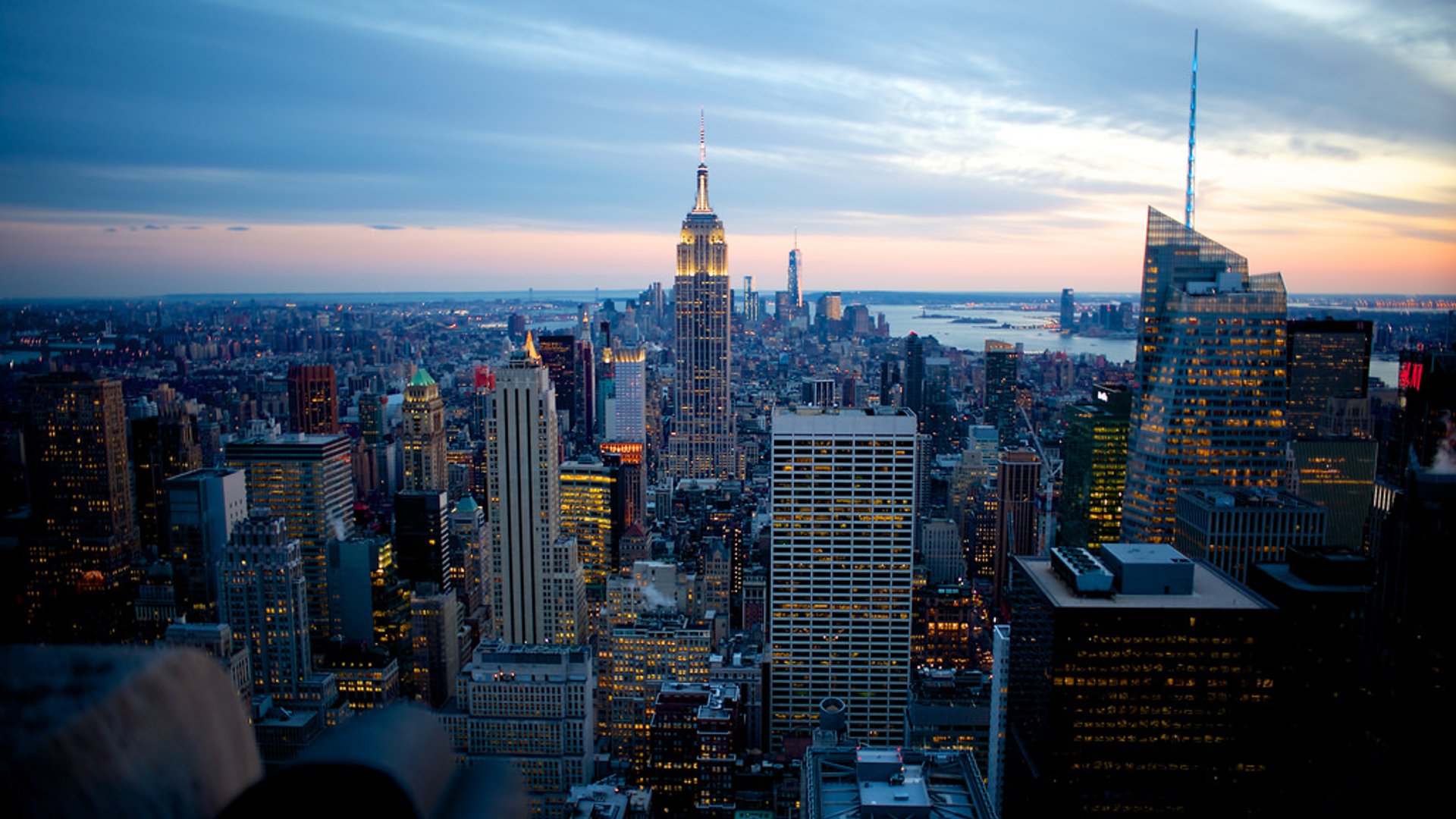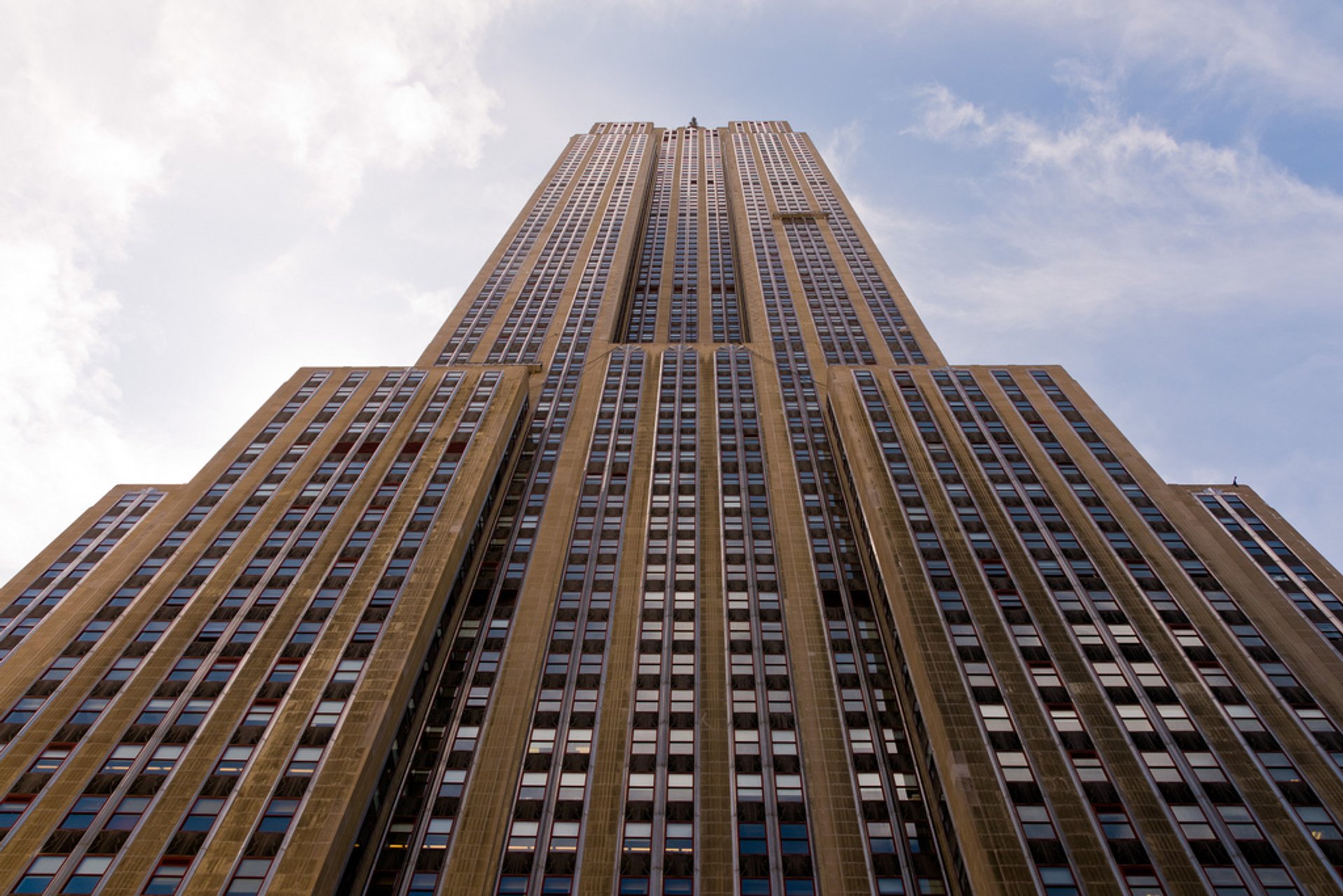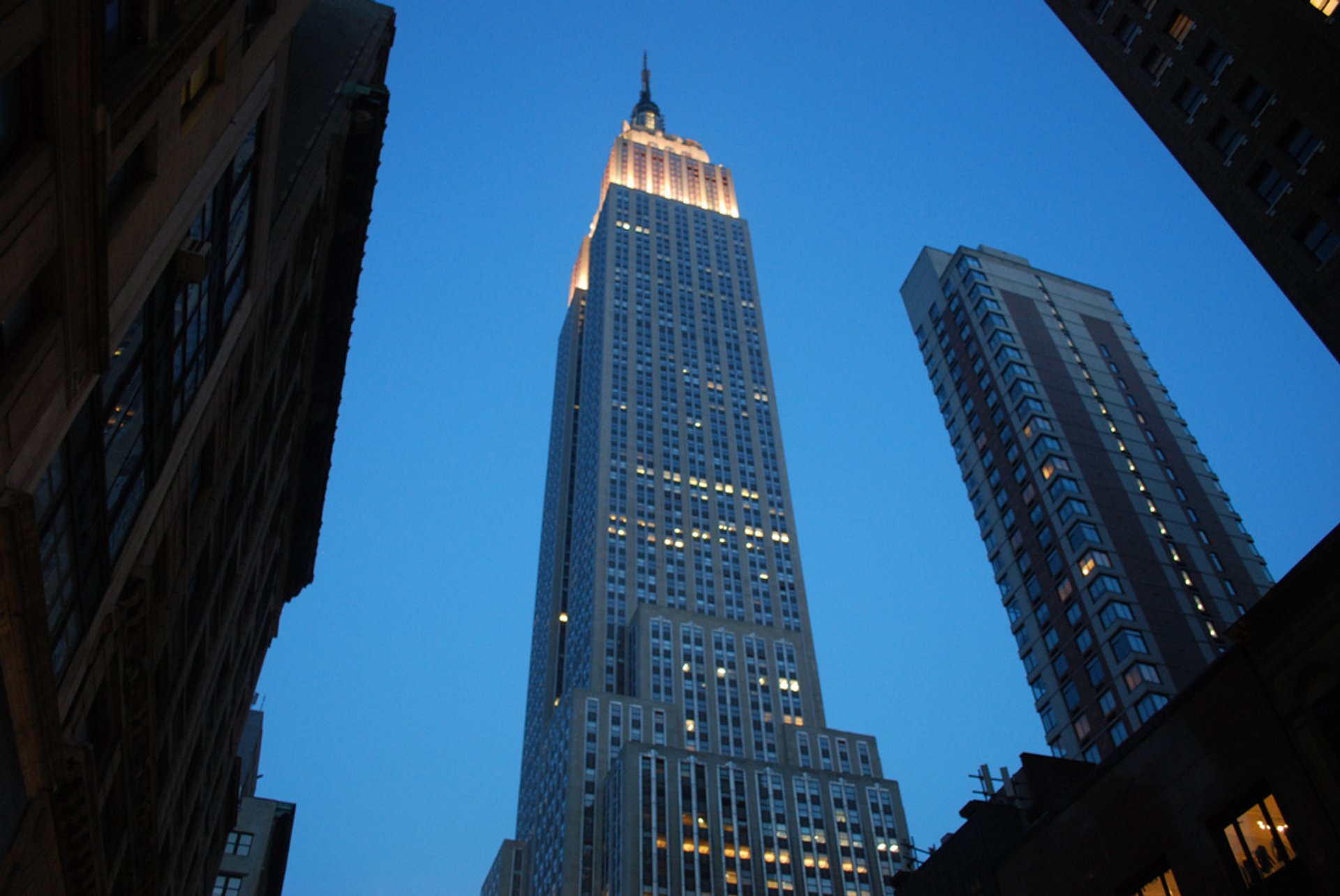 The Empire State Building rises above Manhattan 103 floors into the sky, stunning with its magnitude. Featured in every other American movie, this skyscraper is well-known throughout the globe and is a must-do for pretty every visitor to the New York City. It has two main observation platforms—one on the 86th floor, and another one—on the 102nd.
The doors of the Empire State Building are open all year round, 365 days a year, from 8 am to 2 am with the last elevator ascending at 1:15 am. Additional information for those in love—once a year it's also possible to get married, on Valentine's Day.
While visiting the most touristy location of New York, one can't avoid the lines. Moreover, if you buy tickets on the spot, you'll have to wait in three queues—for security, then for tickets, and afterwards for the elevator. Therefore, it's better to buy tickets online in advance. The tickets are valid for a year from the moment of purchase. Or you could opt for a guided tour. Another option is a self-guided multimedia tour app available in English, French, Spanish, Italian, German, Portuguese, Mandarin, Japanese, and Korean.
The best time of day is either early in the morning, or late at night when the crowds thin out. Sunset is a good time choice to see both the landscapes and dazzling city lights. The weather matters when it comes to visibility. For the best views go in dry and clear weather. But also, remember that lines will be longer if you come on the first sunny day after a rainy week. Speaking about the weather, remember to wear a hat and sunscreen in the height of summer and dress well for winter.
The last thing concerning security check—glass and bottles are not permitted. Cameras and camcorders are allowed in the building, while tripods are not. And since there is no coat or luggage check, you will have to carry all your belongings with you throughout your visit.
Find hotels and airbnbs near Empire State Building (Map)