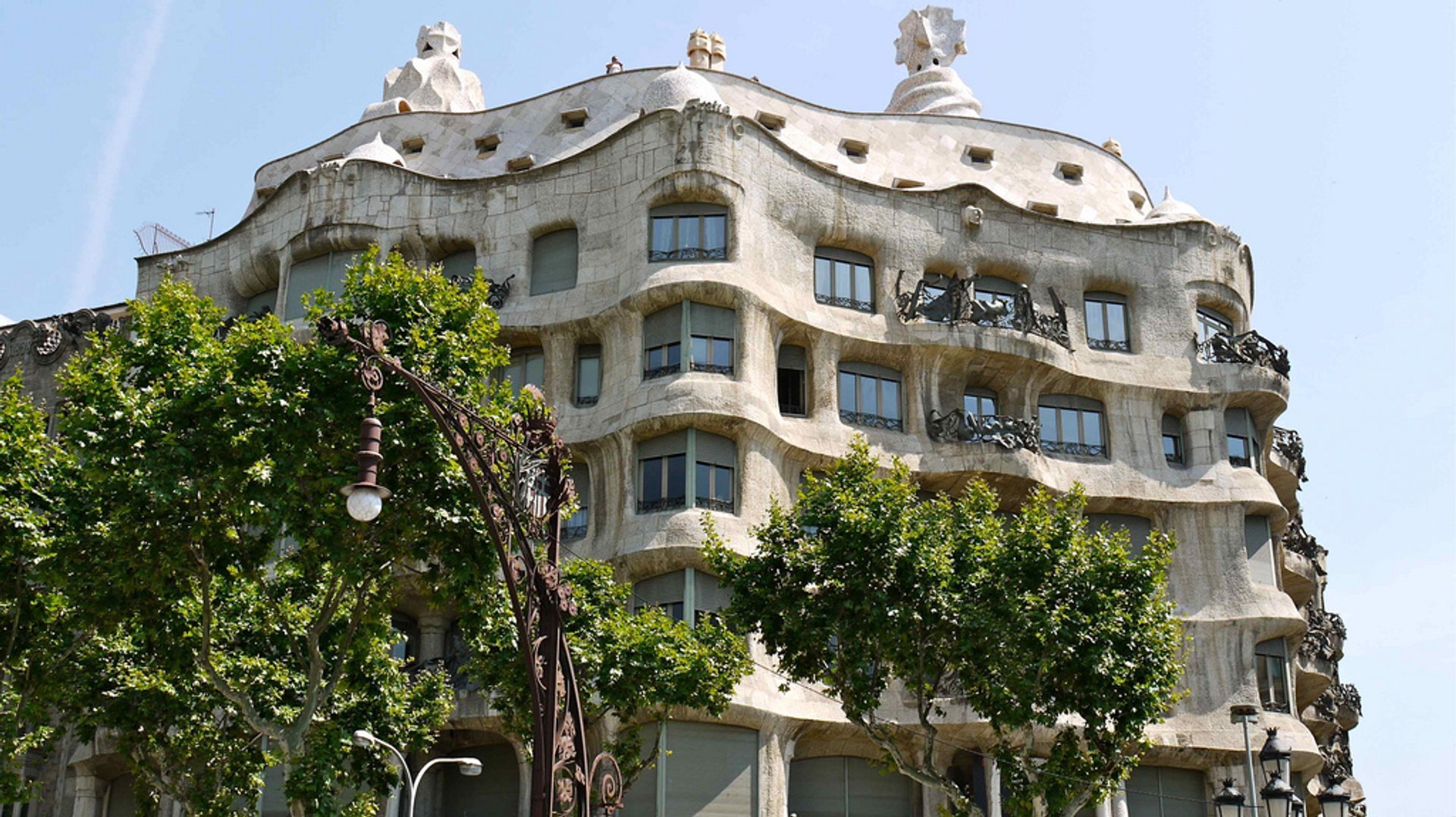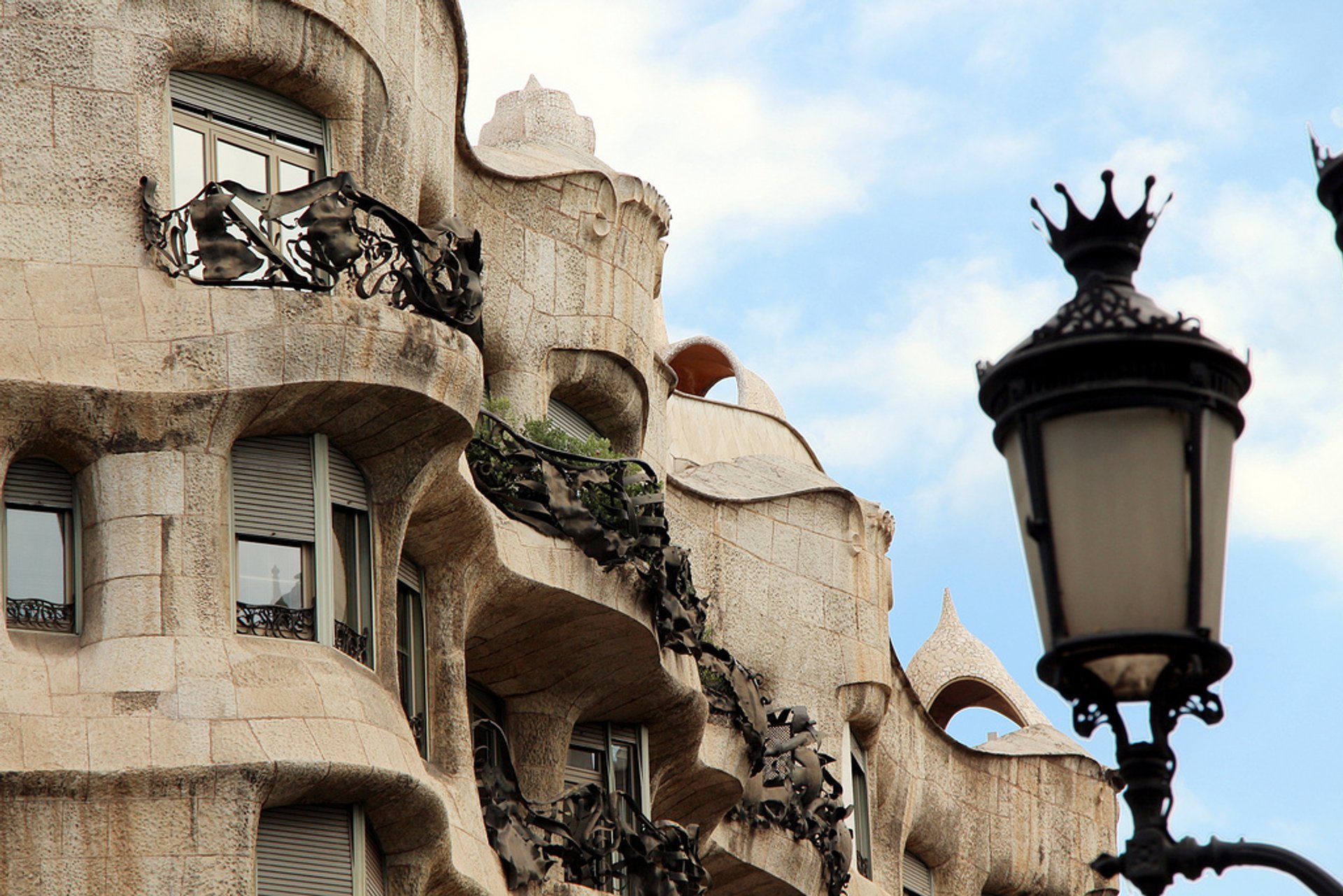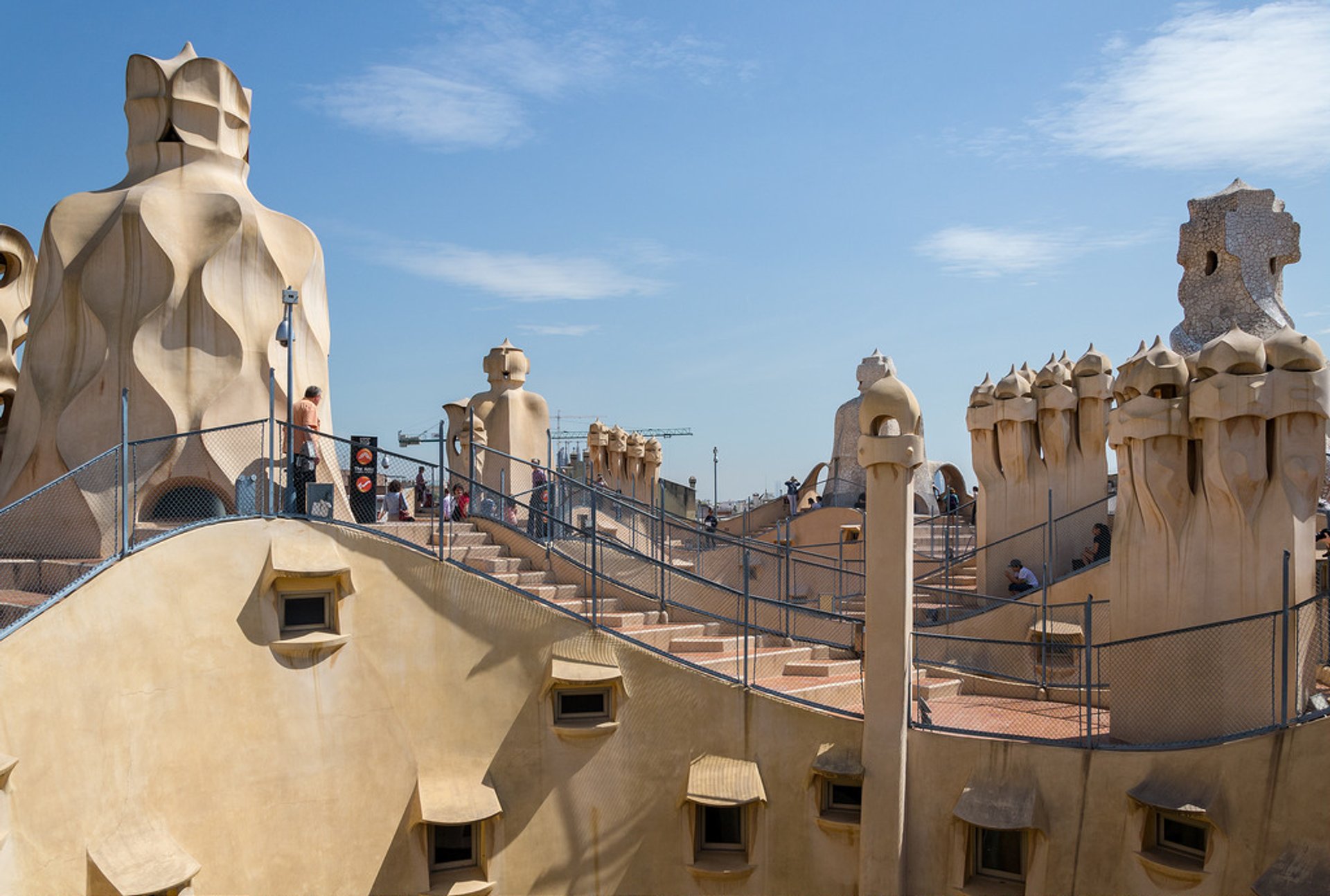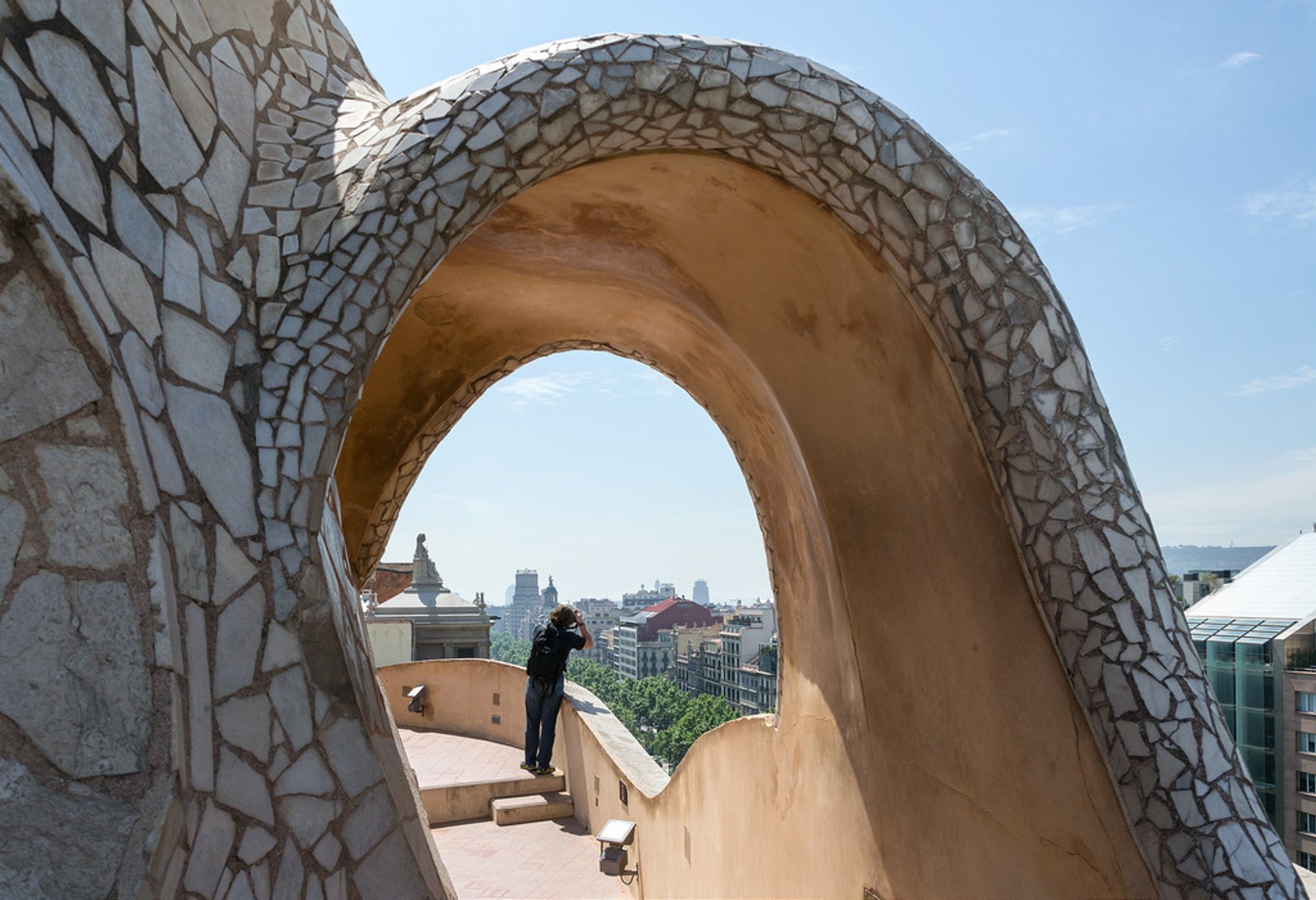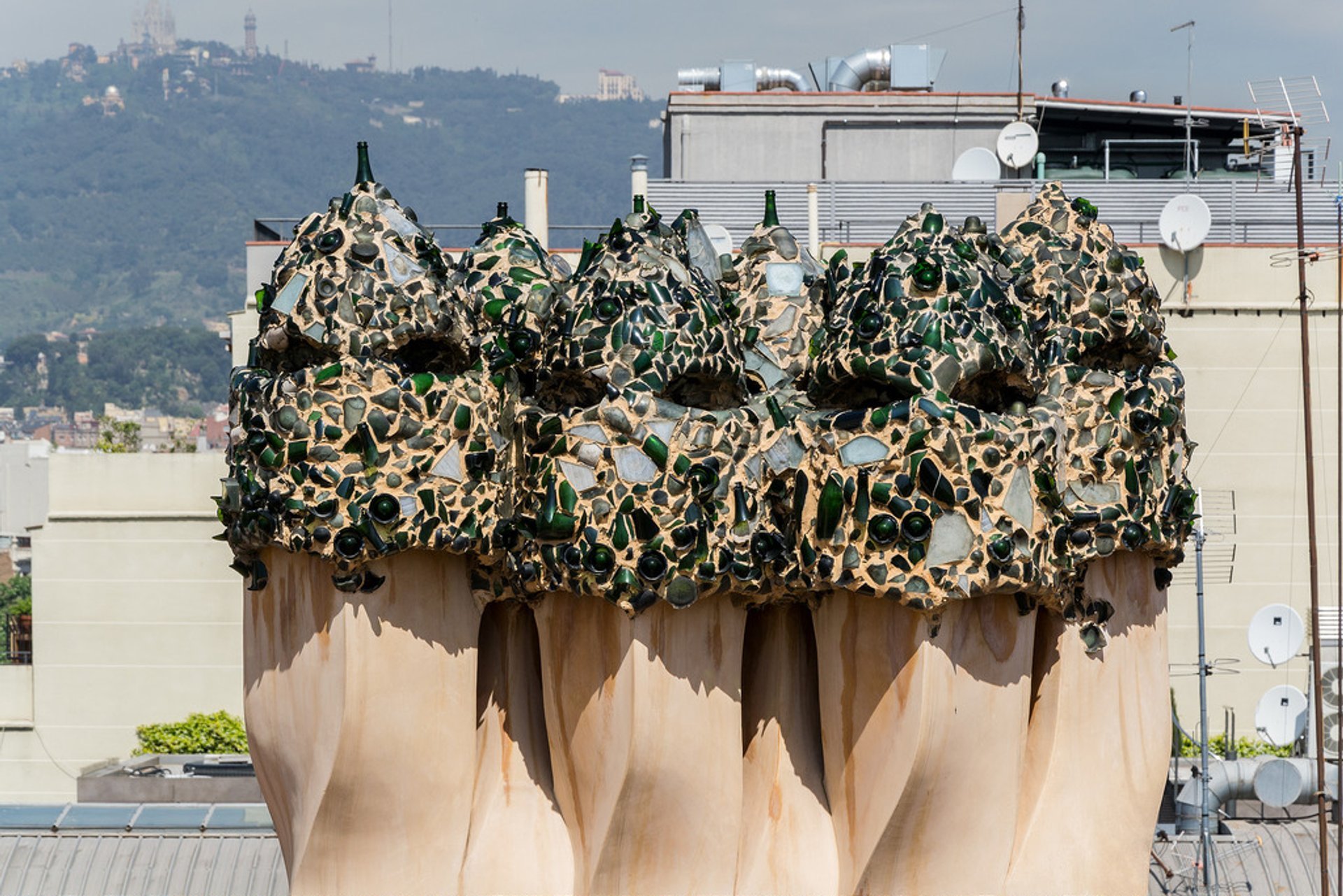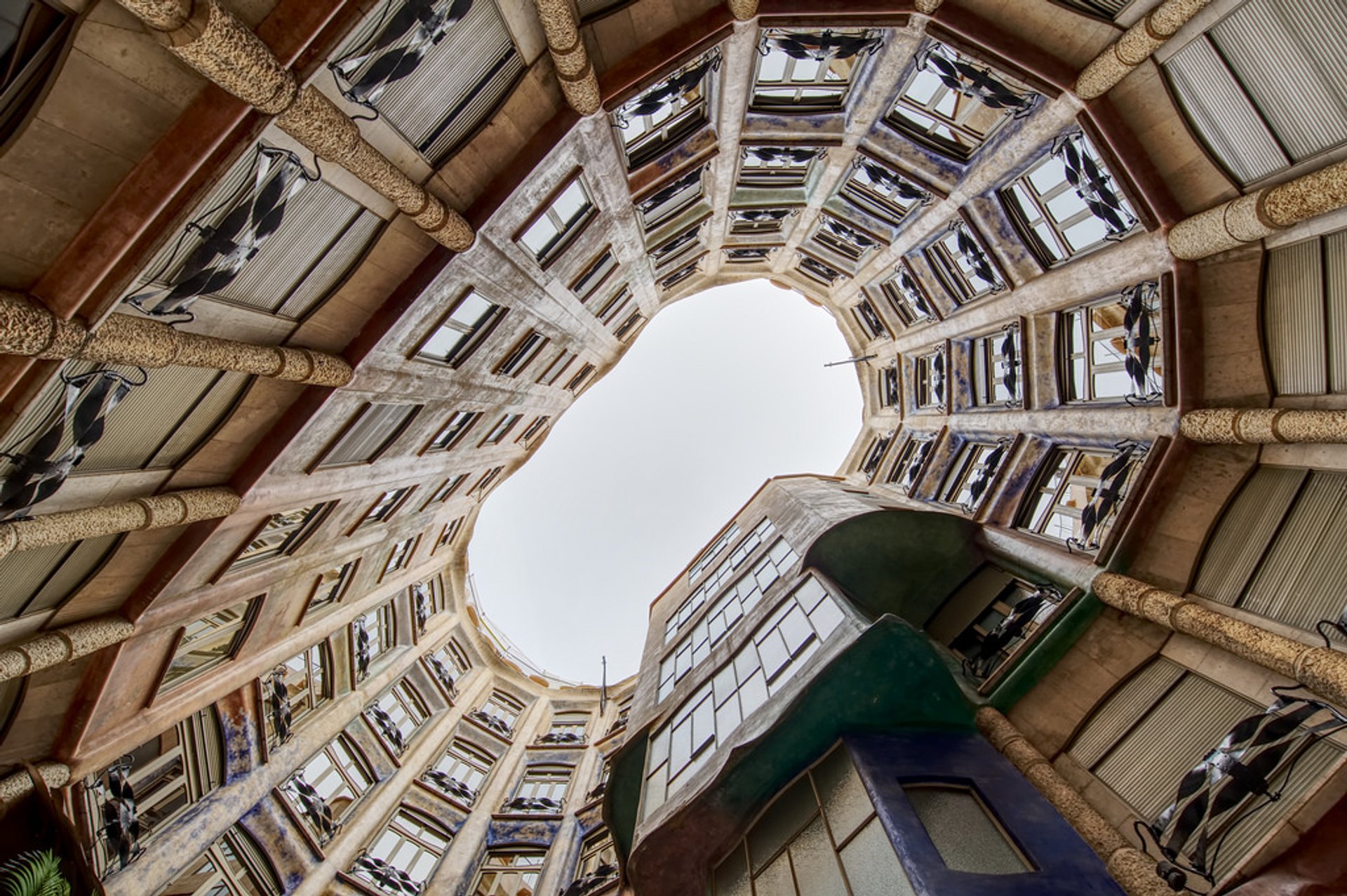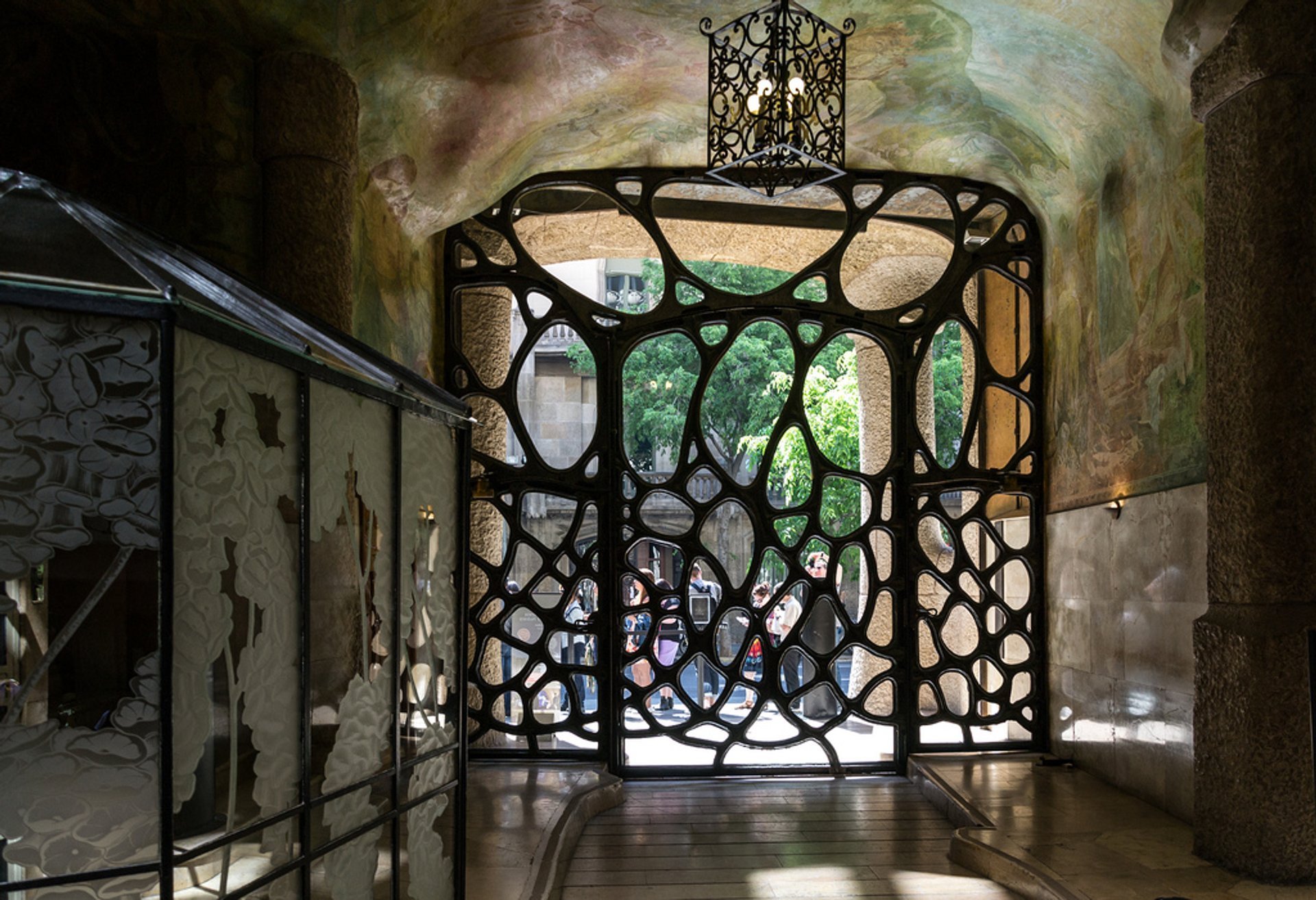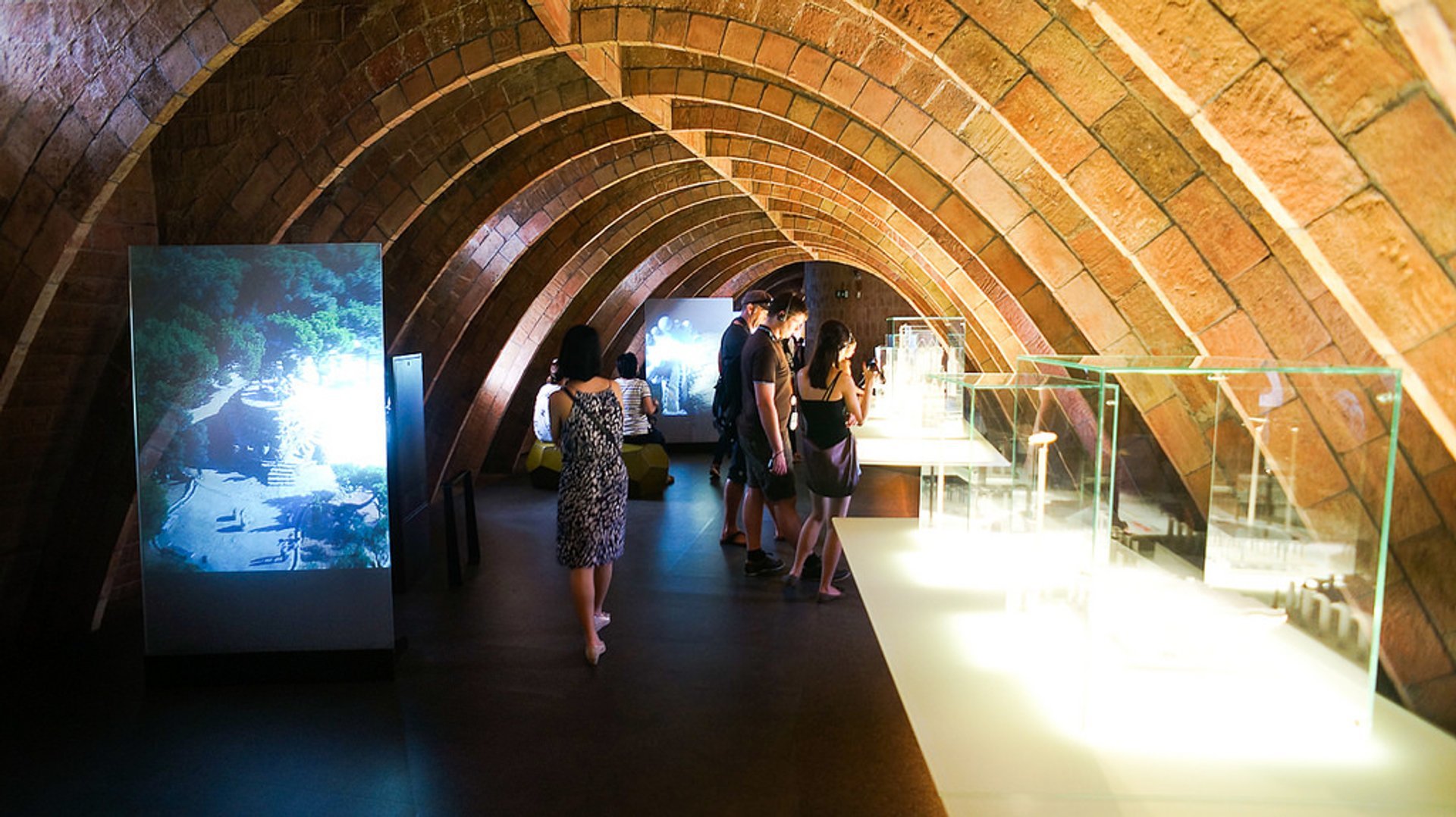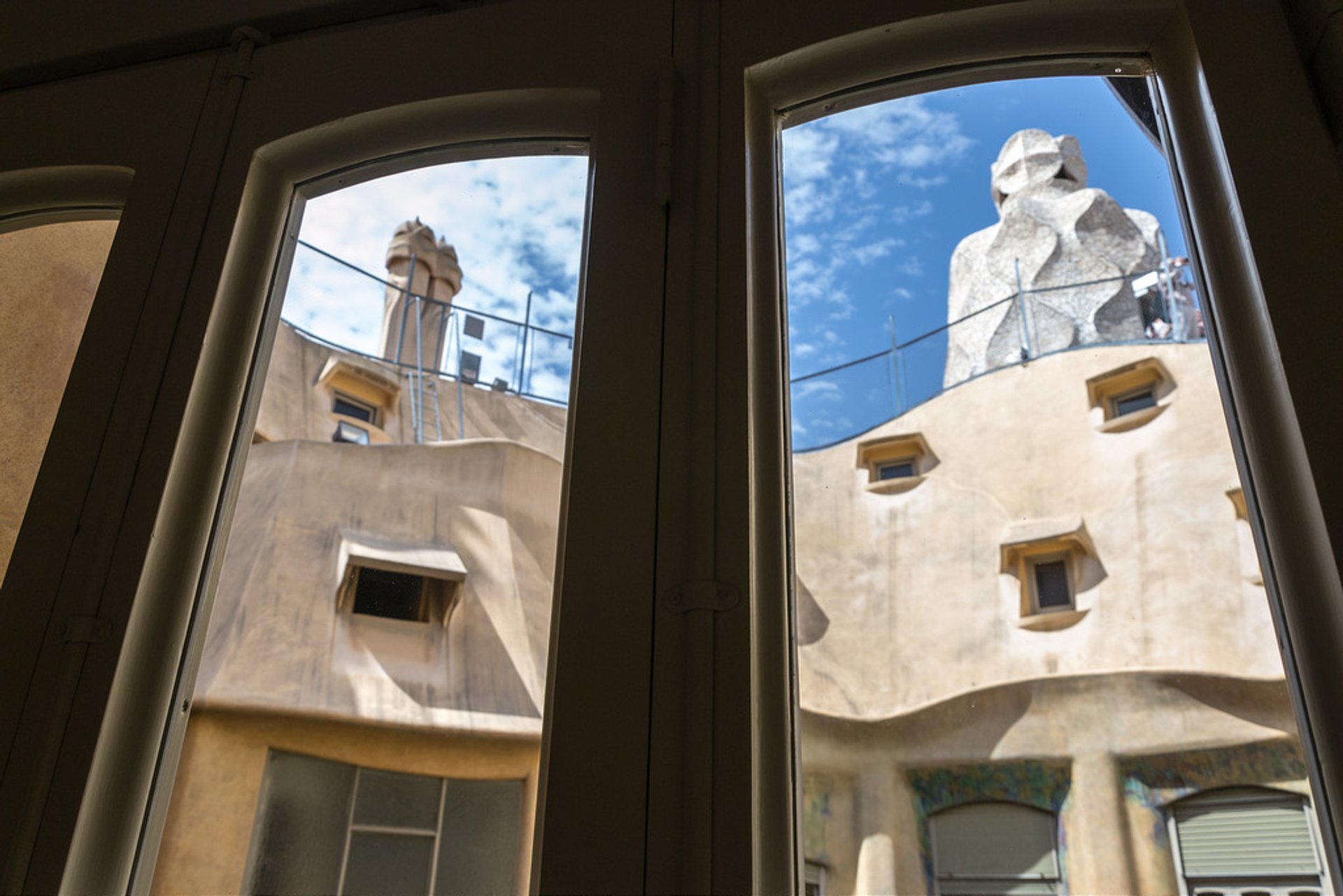 Originally built as a residential house, it's nowadays an icon of Barcelona, one of its most visited museums and a UNESCO World Heritage site. This five-storey building has the area of 4,500 square metres and is absolutely stunning—from top to bottom, both exterior and interior. The sinuous forms, whimsical balconies, spectacular stairwells, and surreal chimneys on the roof terrace are awe-inspiring. If you want to challenge yourself, try to find a straight line in its design.
Casa Milà was completed by Antoni Gaudí in 1912 and has remained one of the 20th century's most outstanding pieces of architecture ever since. Due to its stone facade, its second name is La Pedrera which means stone quarry. This construction represents the pinnacle of Gaudí's career. It's still not clear what inspired the artist's genius to create such extraordinary beauty.
After you've explored the house-museum, head up to the attic space to check out the "Espai Gaudí". It's the only exhibition dedicated to Gaudí's life and work. Discover the artist's building plans, scale models, historic photographs and videos on the display and learn what innovations he introduced in the domain of architecture.
Casa Milà is open to visitors all year round, Monday to Sunday, except Christmas Day and a week in mid-January. The opening hours vary across the seasons. From March to early November, the museum is open from 9 am to 8:30 pm with the night tour option from 9 pm to 11 pm. November through February the opening hours are shorter—9 am to 6:30 pm, and the night tour from 7 pm to 9 pm. The exception is Christmas season which is late December to early January—during the holidays—the museum stays open till 8:30 pm like during the summer season. Upper floors close 15 minutes before the building's closure.
The least crowded time to visit is either in the early morning before 10:00 am or in the afternoon after 4.00 pm. To skip the line, buy tickets online.
Find hotels and airbnbs near Casa Milà (La Pedrera) (Map)