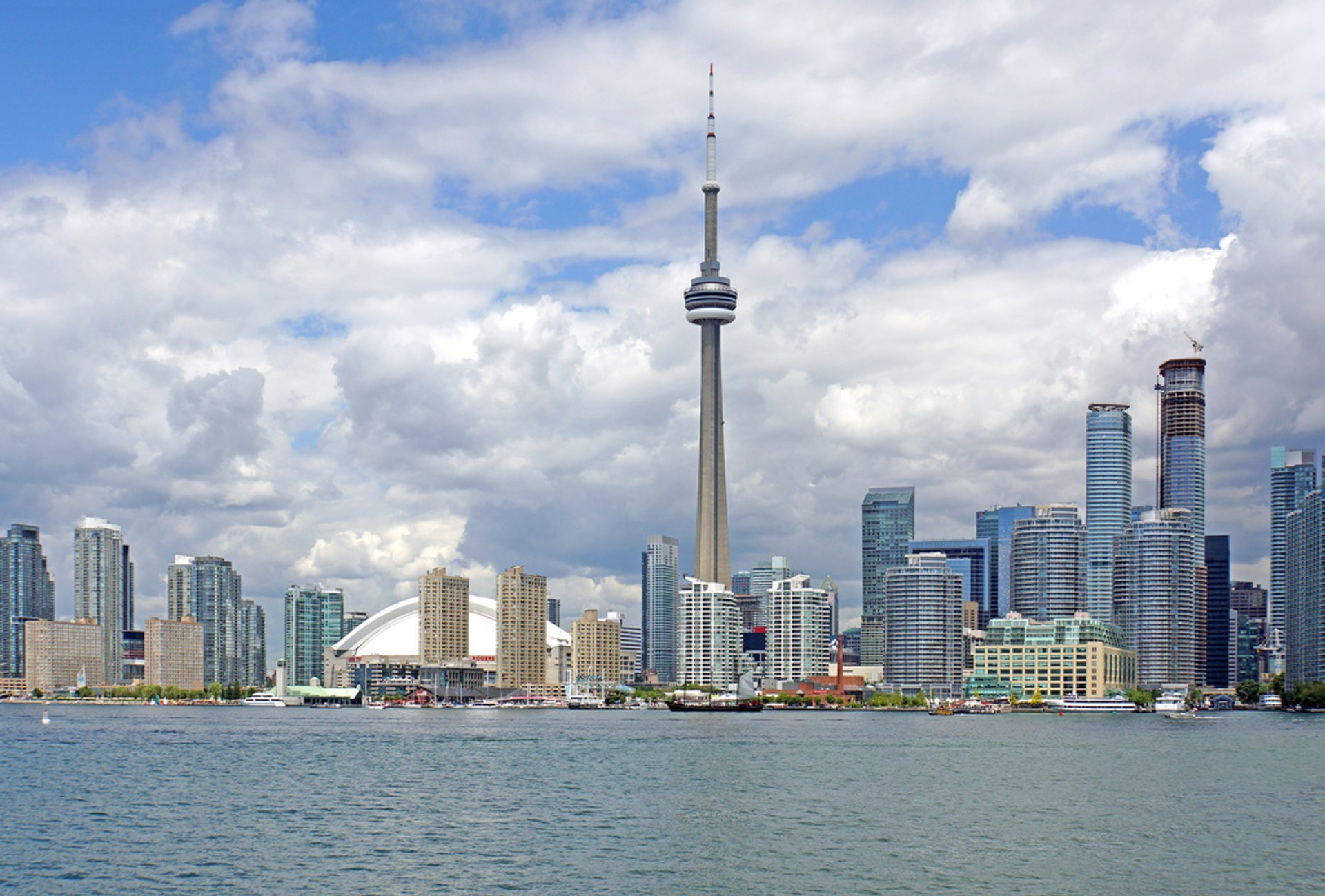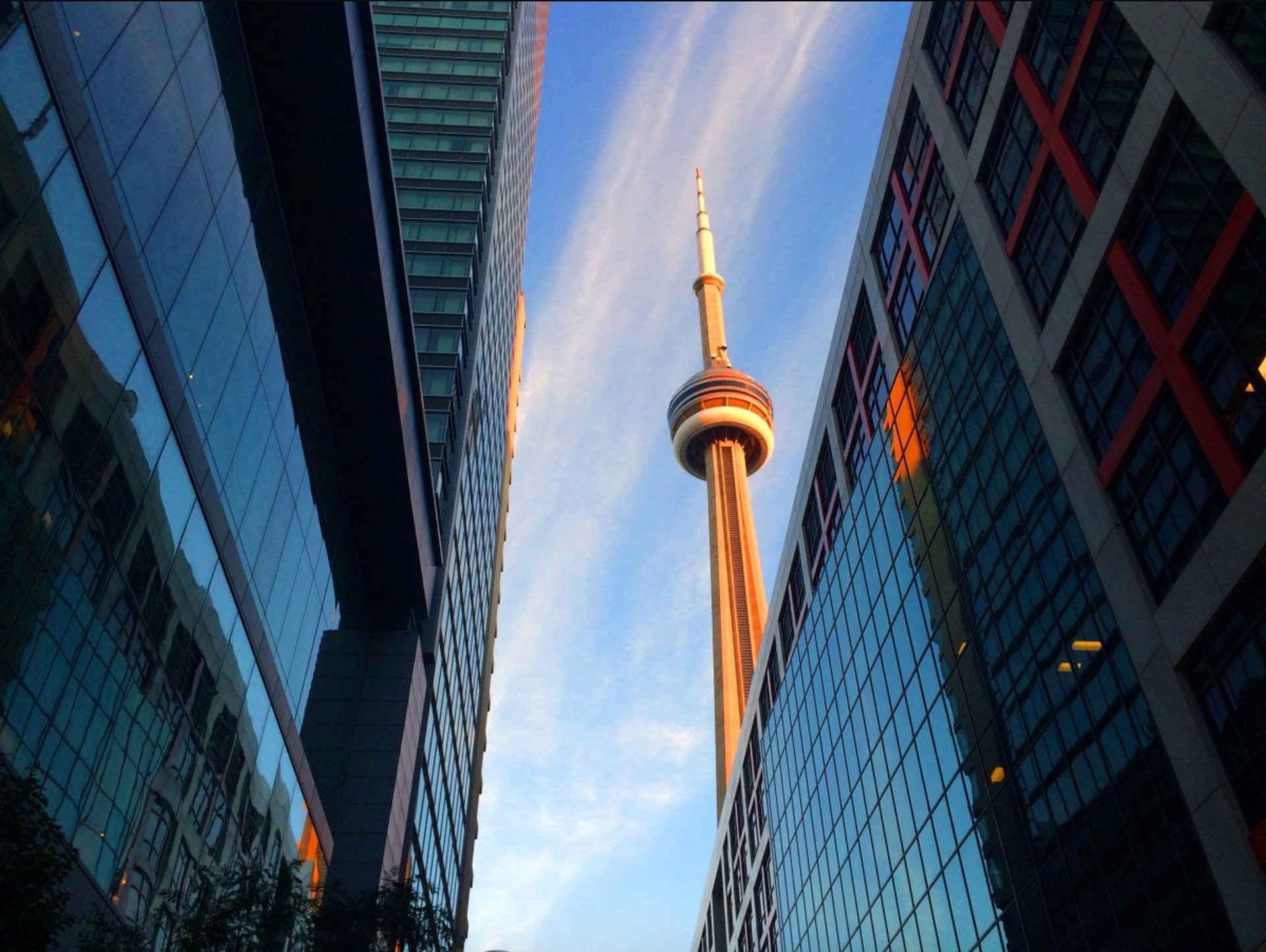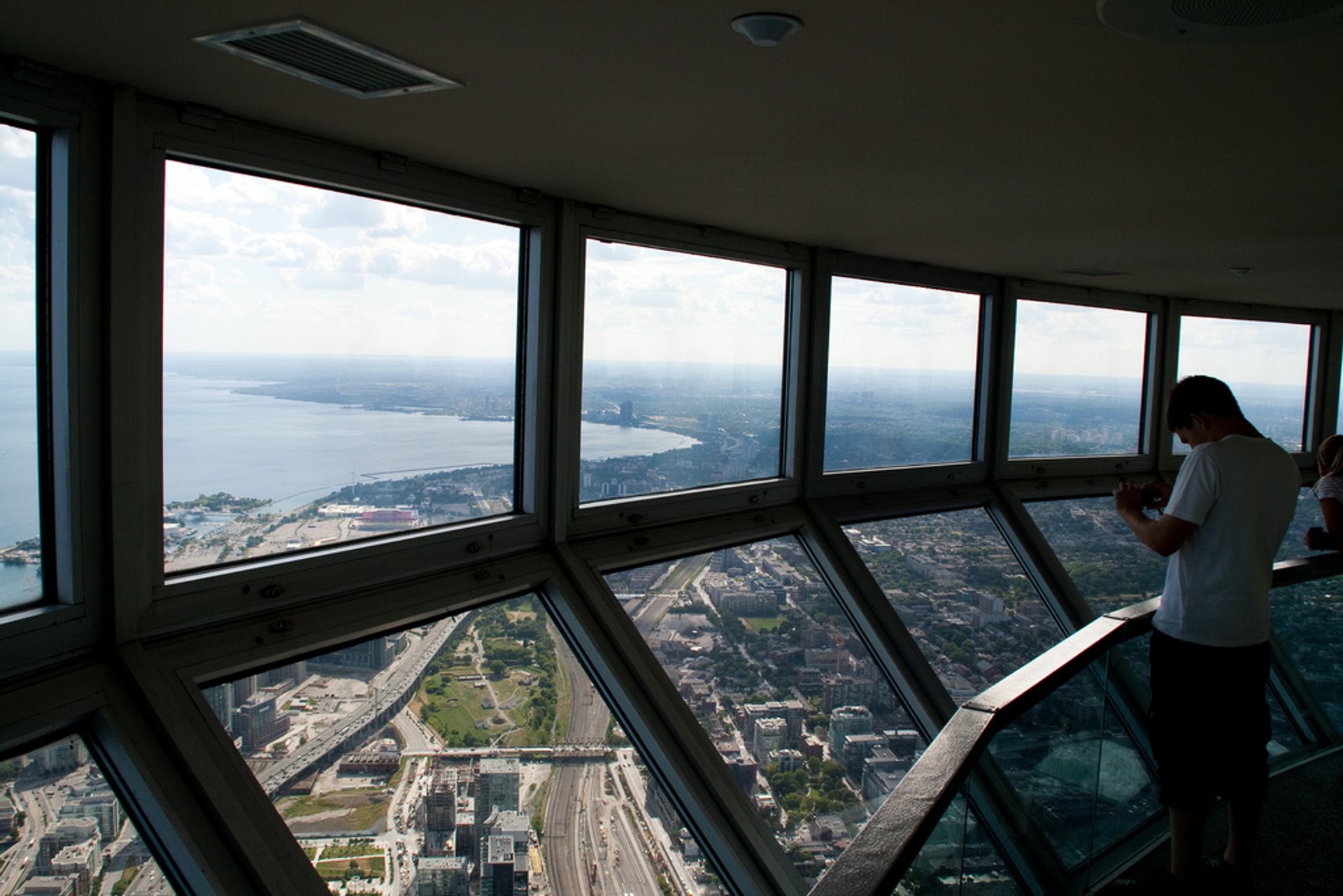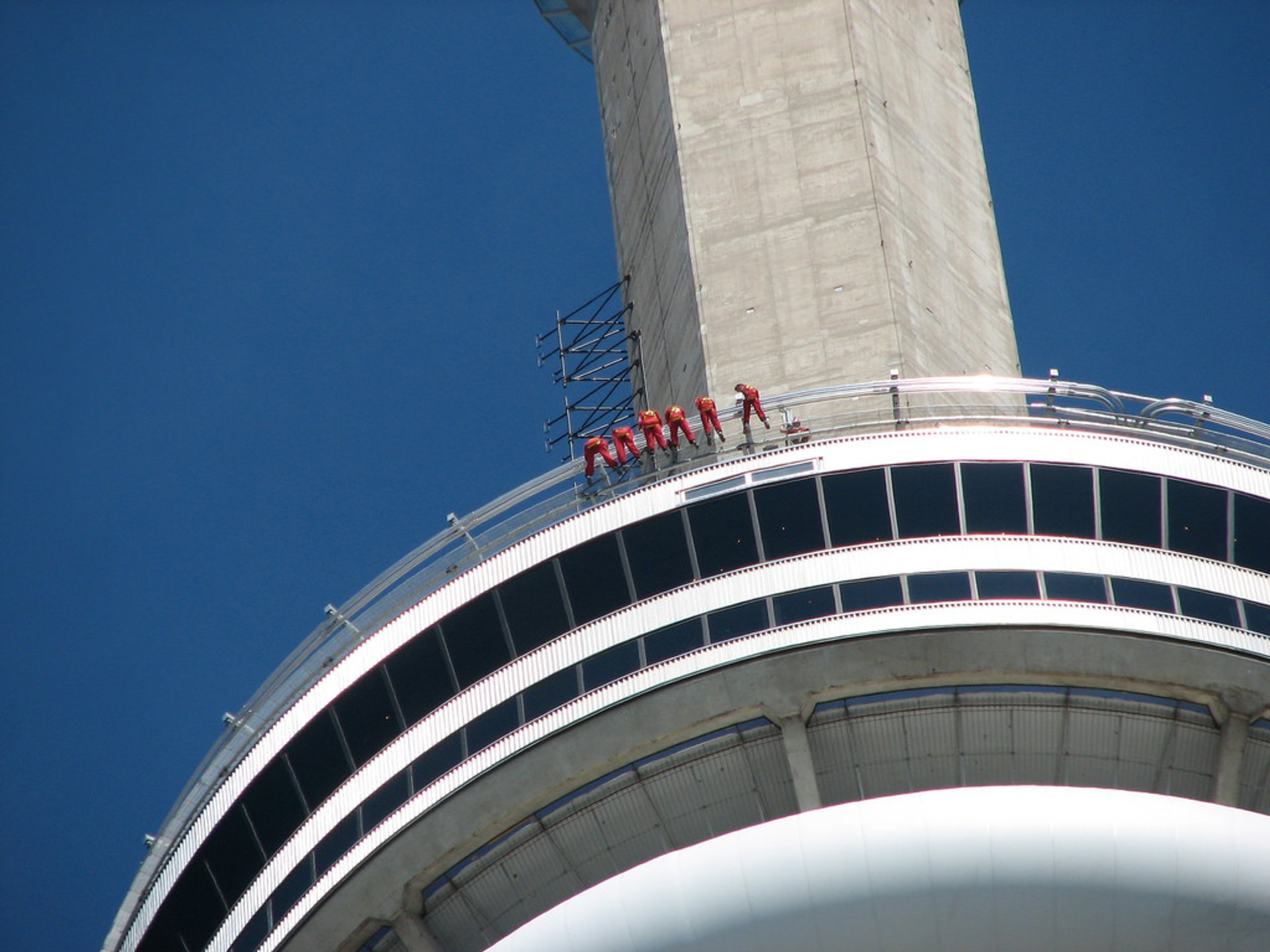 It's not a challenge to find CN Tower in Toronto—take a look up from any point in the city, and there it is. The tower opened in 1976 and used to be the world's tallest one till 2007. Today it remains the highest construction in Canada. Its total height is 553.3 m (1,815.4 ft).
The LookOut Level for open-air viewing is located at 346 m (1,136 ft.). Slightly lower, at 342 m (1,122 ft.) you'll find the Glass Floor which discloses breathtaking views of the city beneath. The highest observation platform is SkyPod at 447 m (1,465 ft). The entry will cost you an extra fee, but it's worth the expense. The best way to complete your CN Tower experience is having a lunch or a dinner in the 360 Restaurant.
Even though the tower is open all year besides Christmas, and there's officially no best season to visit CN Tower, we still recommend to avoid going there in the foggy or snowy days when the visibility is rather poor. The snow season in Toronto starts in November and continues to April. Thus the best weather conditions are May through October. But this time is also the most popular with tourists. Besides, during this time thrill-seekers may take advantage of the seasonal EdgeWalk experience. Walk hands-free by the edge of the Tower's main pod that sits 356 m (1168ft) or 116 storeys above the ground.
However, if you don't like to battle the crowds, you might want to choose the low winter season for your visit. Just check the weather forecast while planning the visit.
The opening hours are 8:30 am to 11 pm (check the schedule for possible changes before going). As to the best time of a day, many claim it's sunset. If you'd love to avoid crowds, come before 11 am or after 6 pm. To avoid waiting in queues, you might go up the CN Tower as a part of a tour package, or buy a CityPass ticket that provides access to the majority of Toronto's landmarks.
Find hotels and airbnbs near CN Tower (Map)