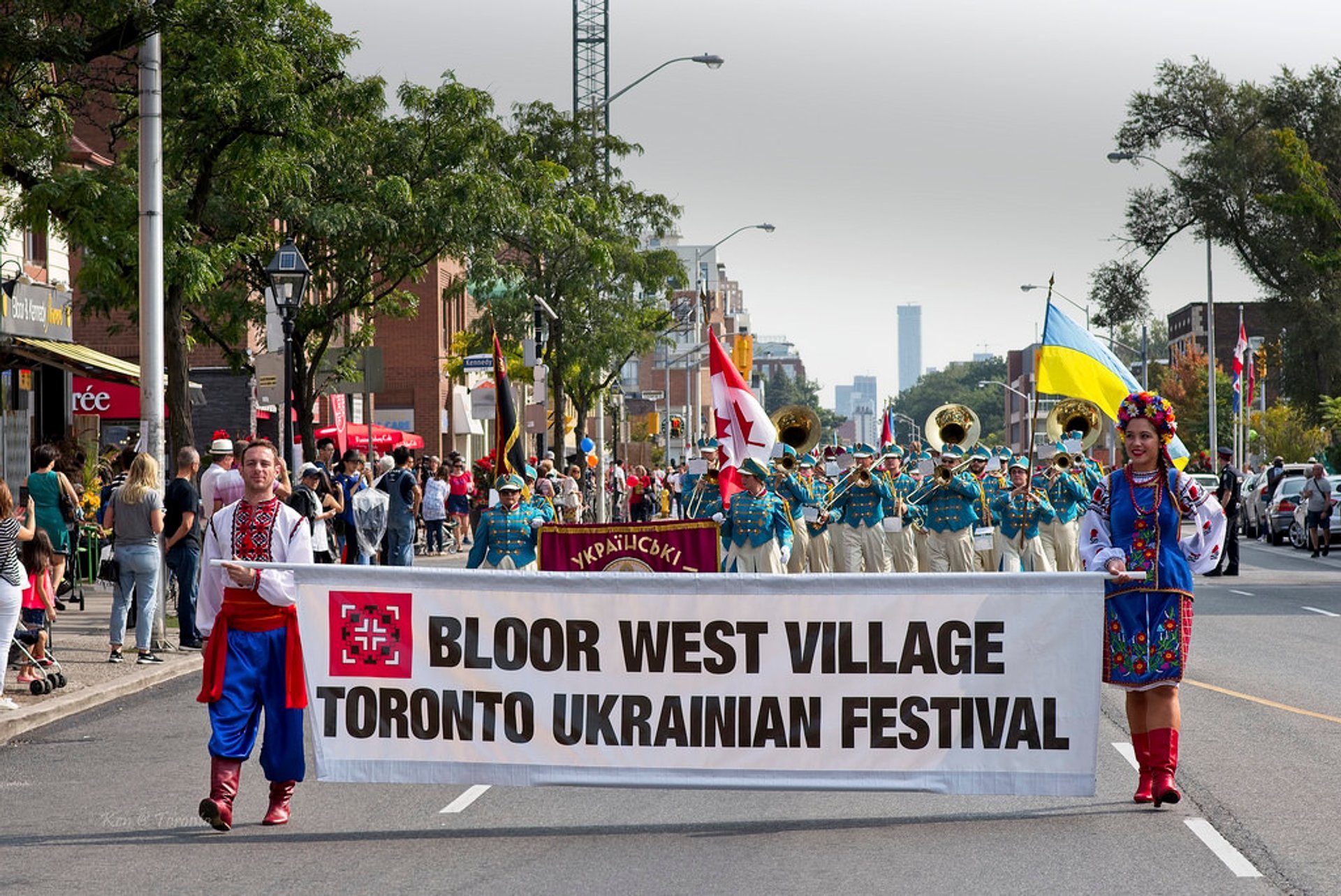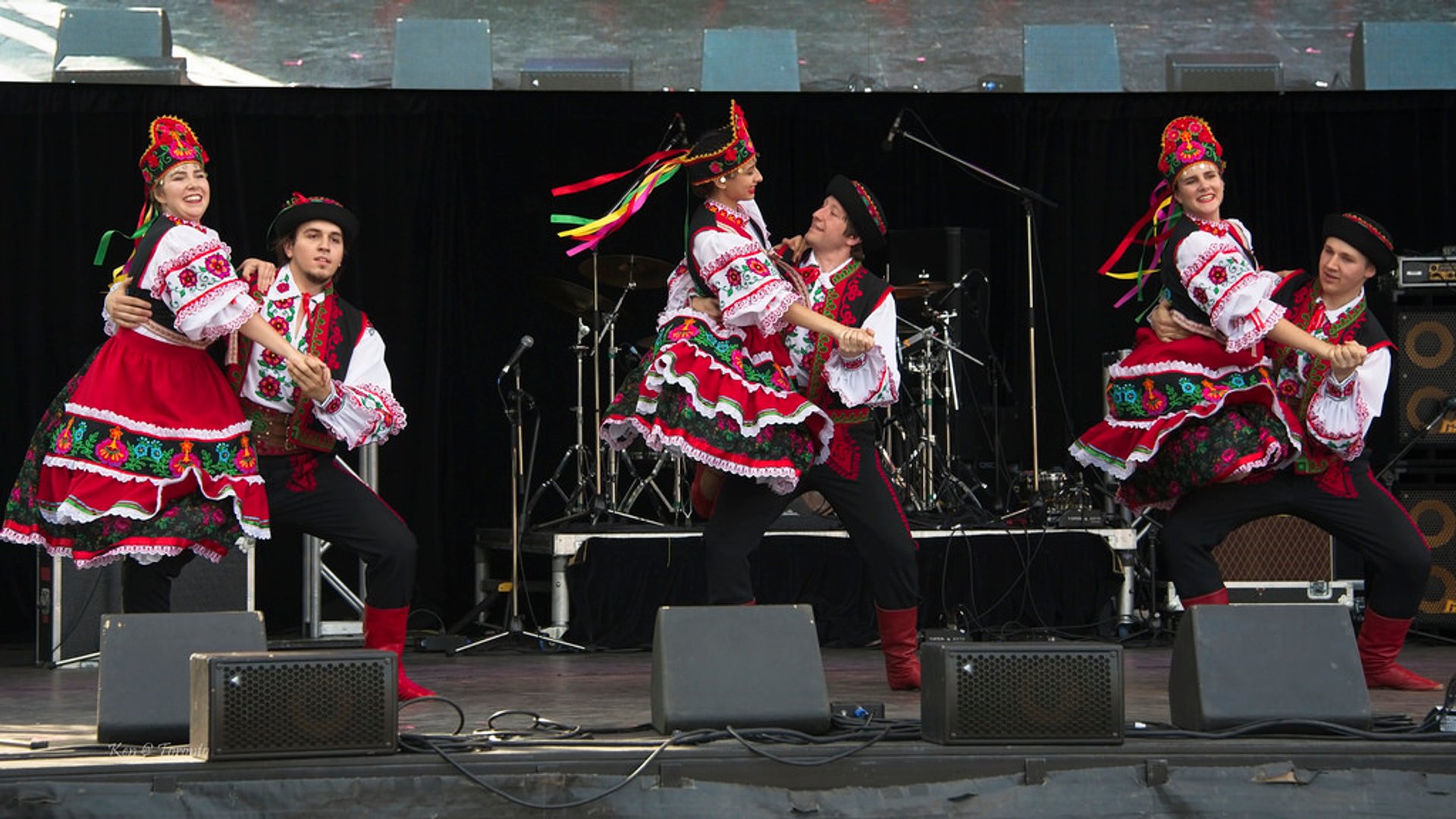 Toronto Ukrainian Festival is a three-day free entertainment event for the entire family. Every fall, The Bloor West Village welcomes thousands of visitors who come to try outstanding Ukrainian food, hear Ukrainian music and enjoy its art. It's one of the largest ethnic festivals of the Greater Toronto Area.
Since the 1880s, when first Ukrainian immigrants moved to Canada, the Ukrainian Canadian community grew to over four million people. In 1995, the first Toronto Ukrainian Festival in Bloor West Village was held to mark the occasion when Toronto twinned with Ukraine's capital Kyiv. Now it has become the biggest Ukrainian event in North America, reaching 500,000 attendees.
The Festival features dozens of artists from North America and Ukraine. It also celebrates Toronto's diversity and discovers new talents each year. The highlight of the festival is the opening parade that is often attended by prime ministers, well-known politicians, famous musicians, and other celebrities. Music acts include the Canadian Bandurist Capella, Zubrivka Folk Ensemble, the Bloor West Village Gypsy Rebels, violinist Vasyl Popadiuk, and many other local artists. Headliners from Ukraine included Vopli Vidopliassova, Mad Heads XL, Mandry, Ruslana, and Pikardiska Tertsia.
Find hotels and airbnbs near Toronto Ukrainian Festival (Map)